Client
St William of York School
Architect
Green Tea Architects LLP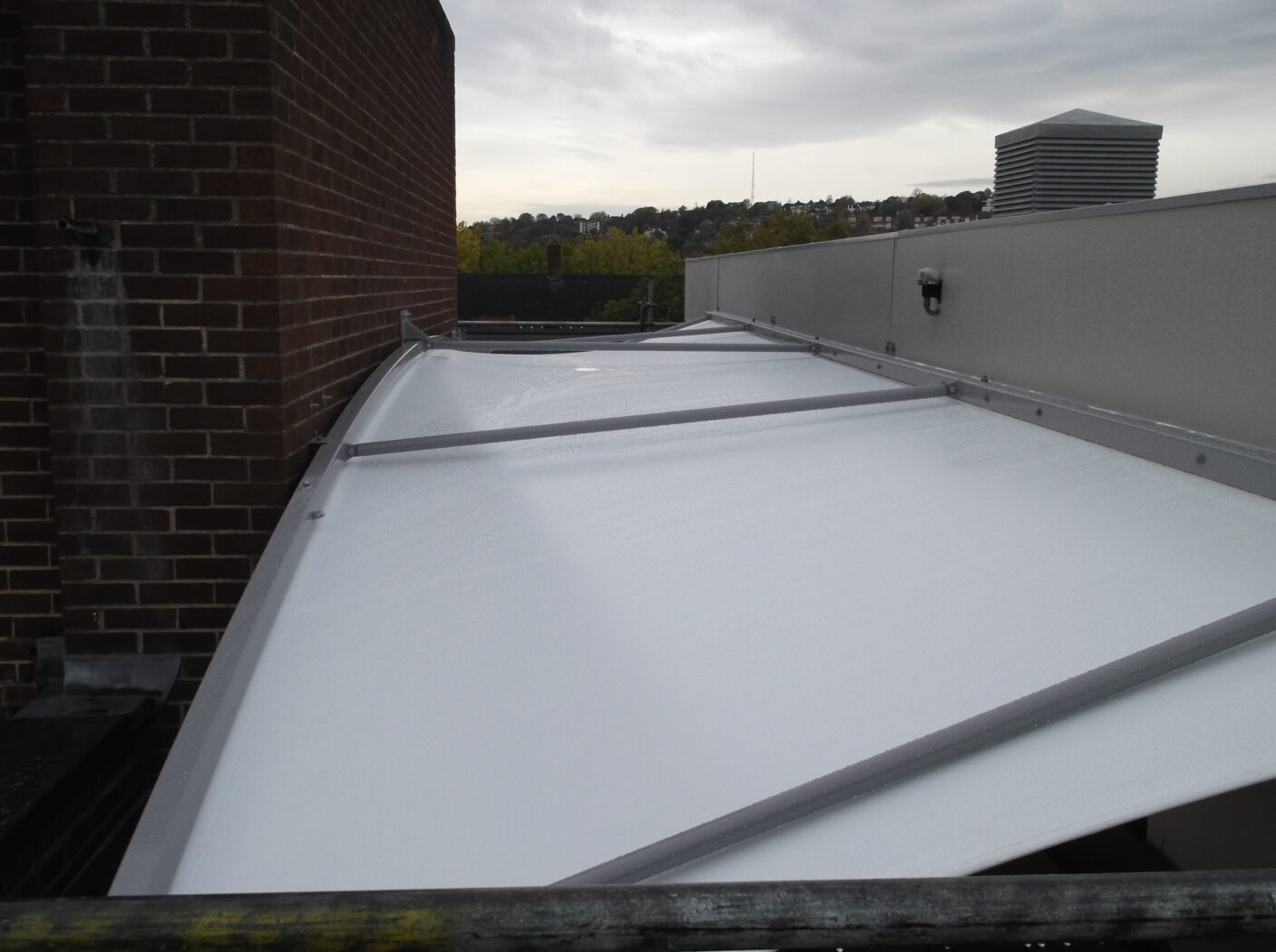 Rooftop Fabric Infill Canopy
Located in the bustling, leafy suburbs of South London, St William of York School has undertaken an upgrade program to improve and extend the facilities available to pupils. With available space being premium, a significant part of this program included the addition of a prefabricated classroom extension, situated on the roof of the school building. A gap between the new roof top extension and the existing brick structure required a simple infill fabric canopy, physically linking the old and new buildings with a translucent and protective ceiling, creating an attractive natural light well over the pupil circulation area.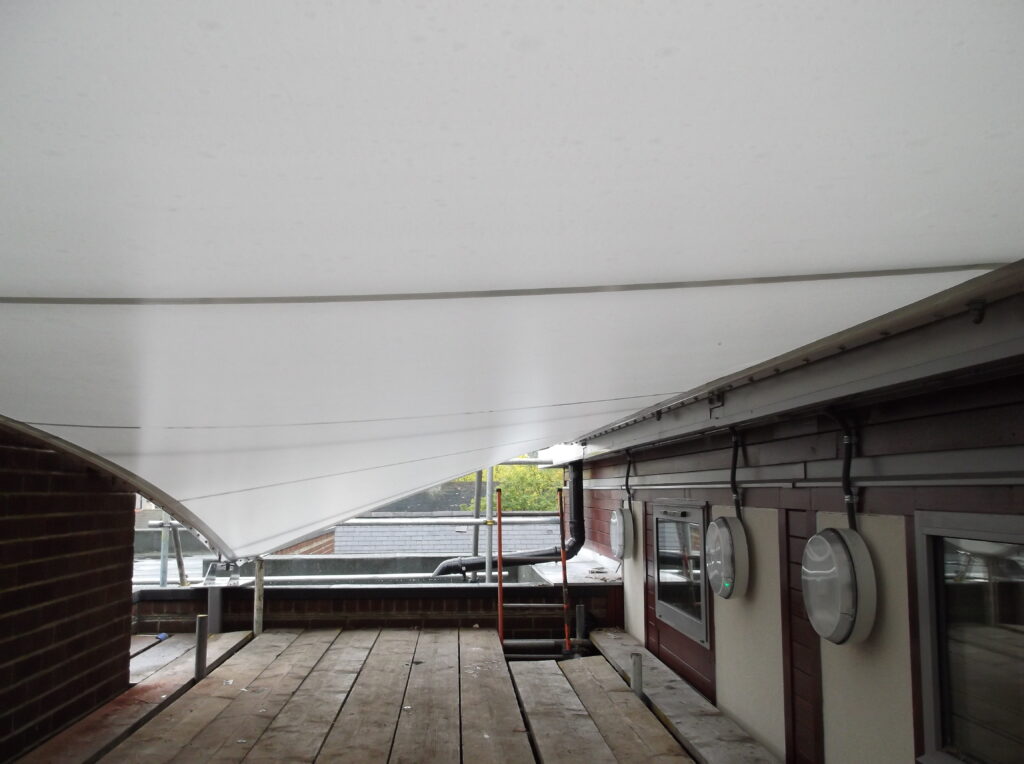 Our Solution
The 9.5m x 3m fabric canopy takes the form of a shallow barrel vault whose gentle curves allow water to drain away onto the existing roof. The simplicity of the canopy belies the installation challenges that needed to be overcome however; all steelwork and fabric had to be small enough to transport through the school building before being passed through a window to reach the final location.
Results
The tensile fabric canopy now protects both pupils and teachers from the elements while they pass through into their new rooftop classroom.
Similar Projects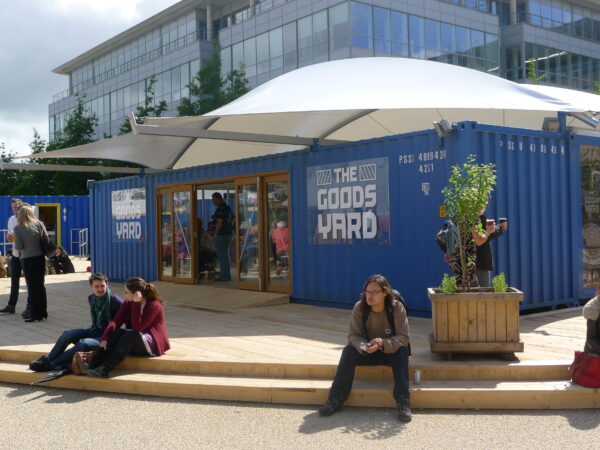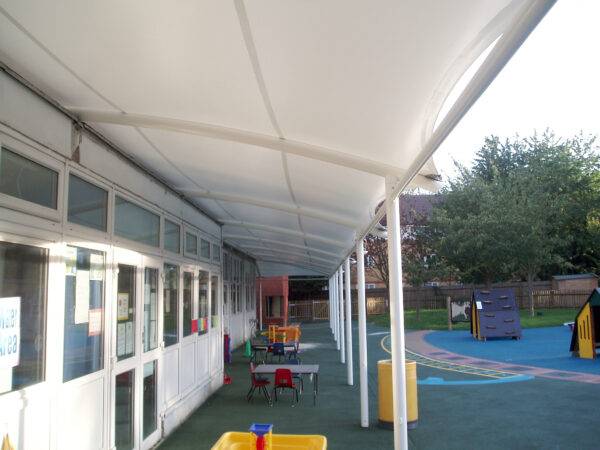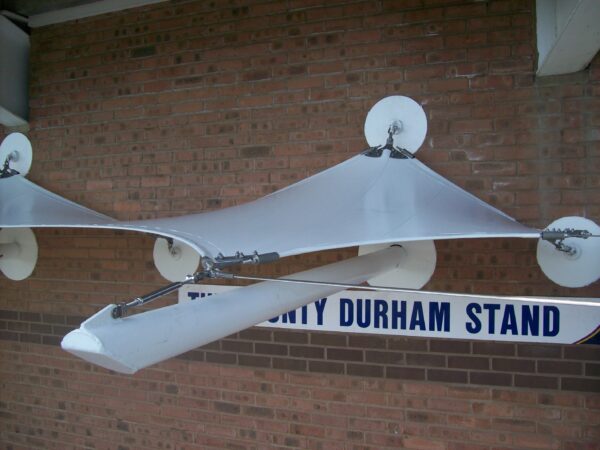 Durham County Cricket Club