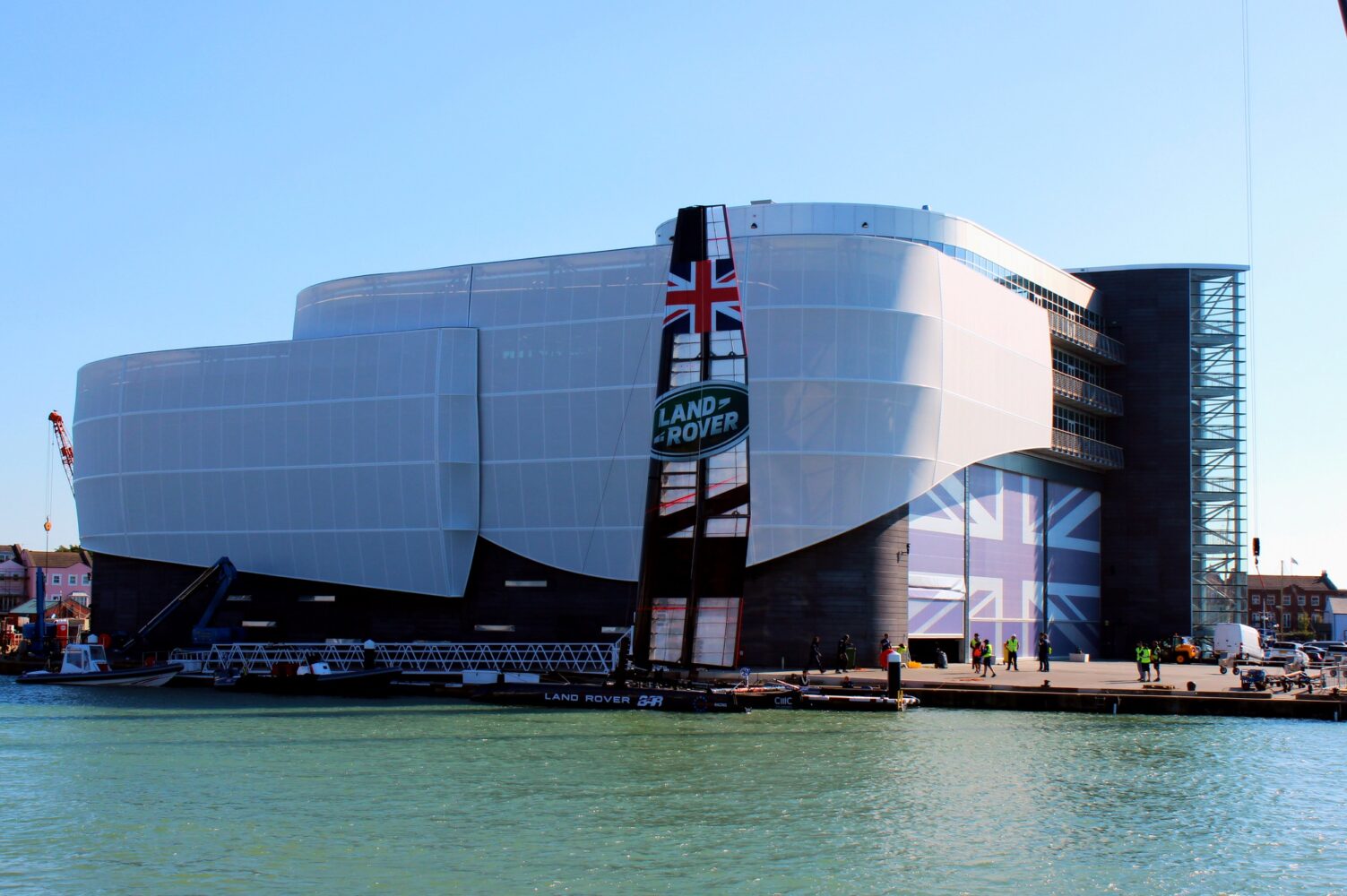 Fabric Façades
The use of tensile fabric as a façade material is proving a highly effective solution with many benefits.
The Outer Skin
Fabric overcladding has an increasing relevance for architects. Not only can it be used on new builds, but has a big role to play in the refurbishment of existing properties.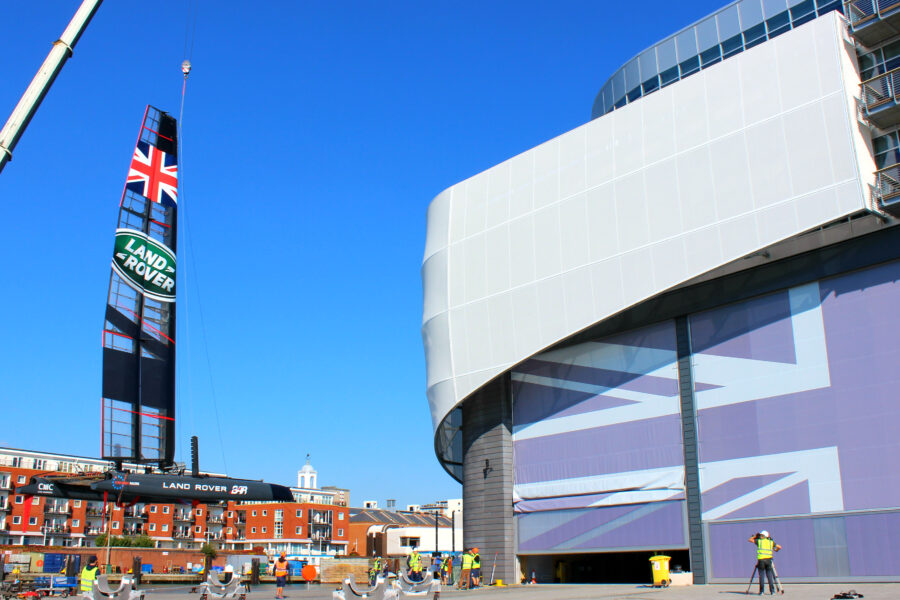 Cost Effectiveness
Replacing a tired, old building is expensive. It can be far more cost effective to overclad with a dynamic new fabric façade that achieves architectural impact and is fast to install.
Fabric mesh was chosen to form an eye-catching wrap around the Ben Ainslie Racing HQ in Portsmouth.

Lightweight Construction
Together with a lightweight first fix steel framing system, the fabric façade puts significantly less loads onto the building compared with some other rain screen systems.
At the National Exhibition Centre in Birmingham the whole of the public facing façades were overclad with a combination of backlit giant 3D fabric pyramids and printing graphic panels to the centre, giving it a dramatic facelift and a new lease of life. This was done at a cost considerably less than replacing the existing façade.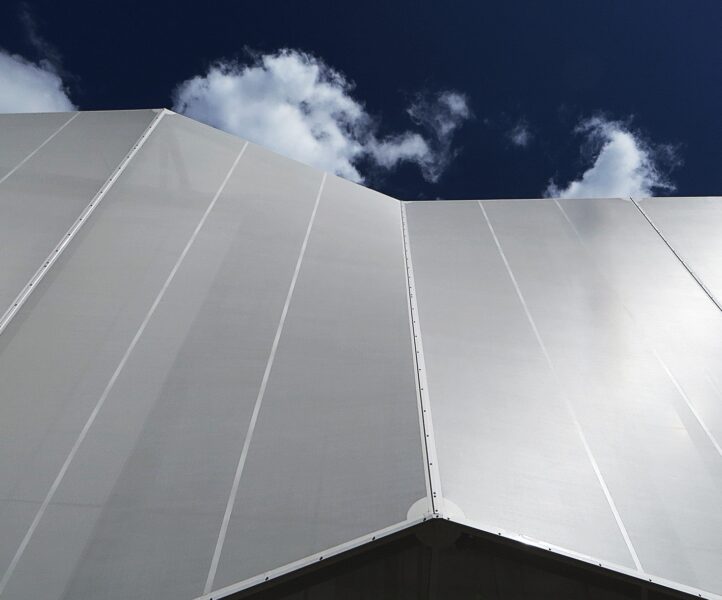 Climate Façades and Environmental performance
There are not only aesthetic benefits but practical ones too. By overcladding a building, you can dramatically improve its environmental performance in terms of heat gain and energy saving, through increased insulation and elimination of glare.
This has been proved at the Ben Ainslie Racing HQ in Portsmouth, where the cladding provides additional insulation and protects the envelope behind from the cooling effect of the wind.
"The feedback that I have had from everyone who has worked with you and your team has been incredibly positive. From my point of view it has been a real pleasure to work with such a professional team."
Kristin Davidson, NEC Birmingham
– 3D Fabric Facades
Related Projects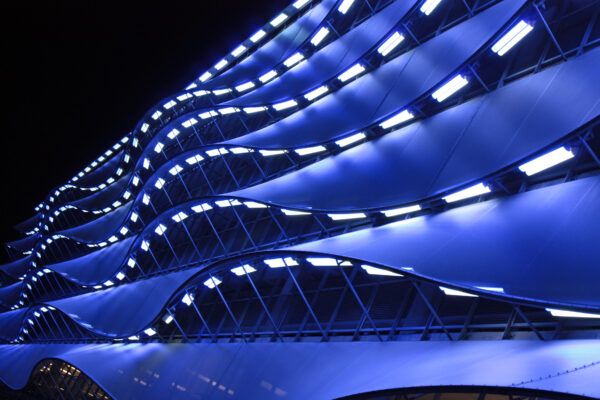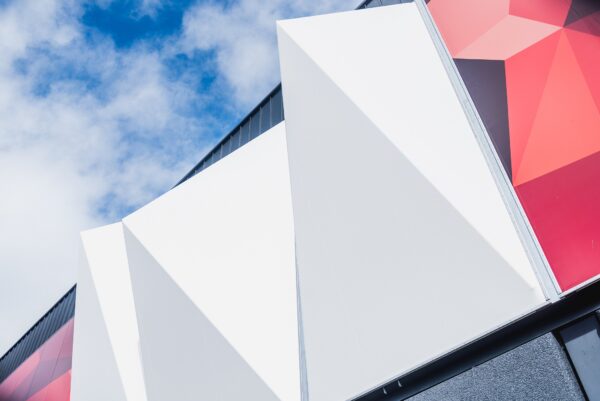 National Exhibition Centre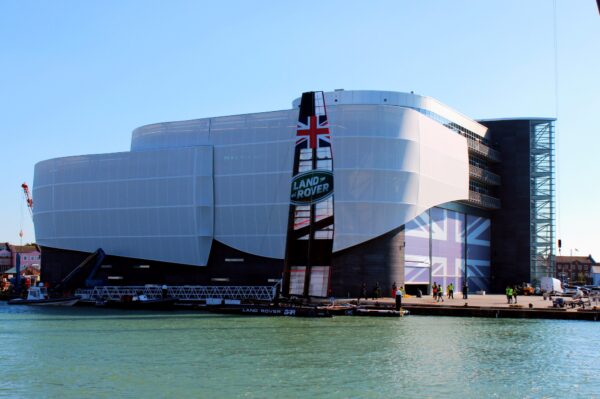 Related Articles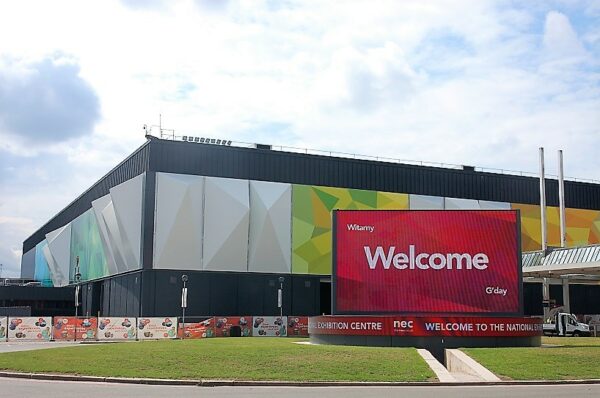 Base Structures gives the NEC a spectacular new look
As part of an exciting £4.5 million transformation of Birmingham's NEC, Base Structures has installed a stunning fabric façade to the exterior of Halls 1…