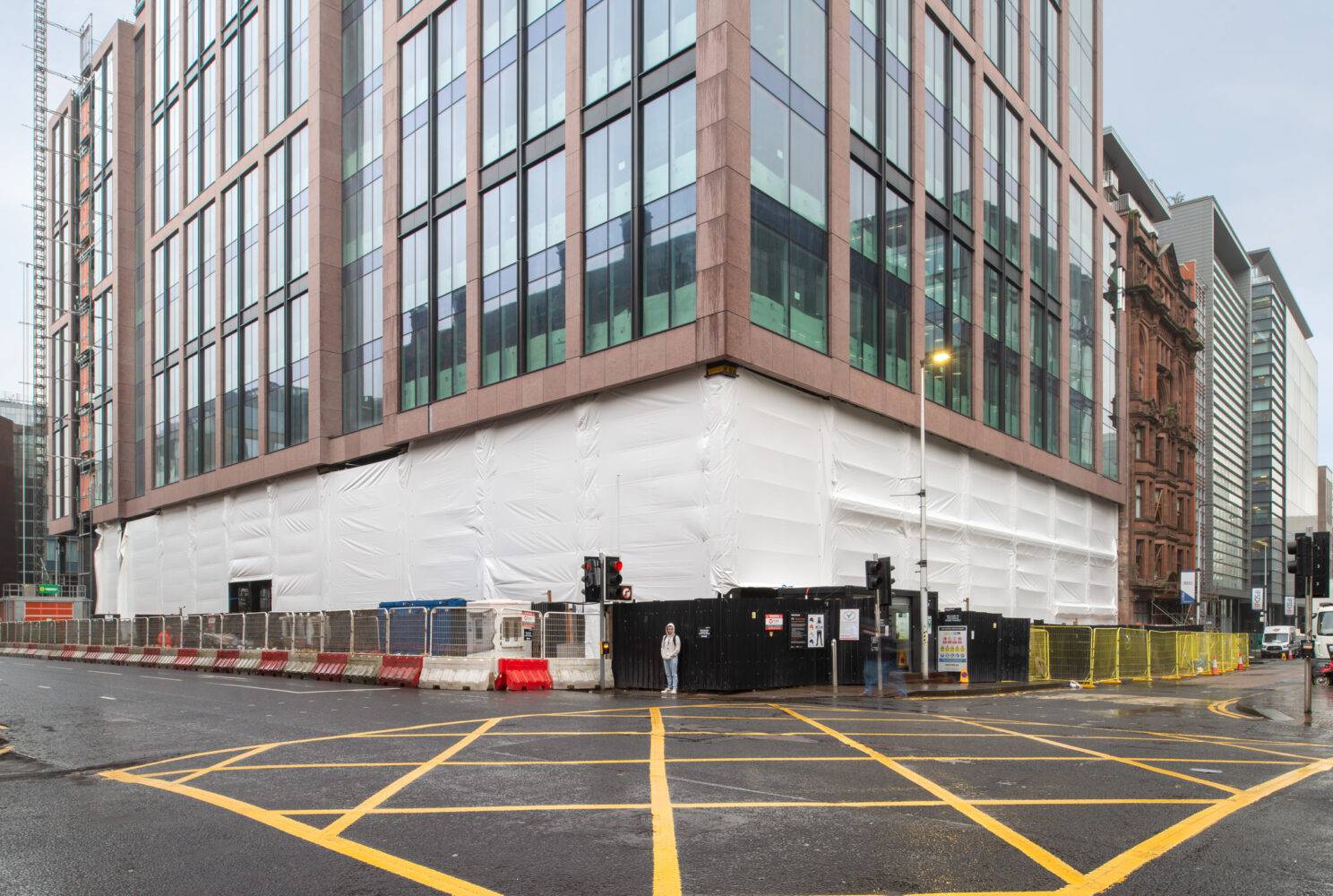 Temporary Screening
Our temporary weather screening options accelerate construction project programmes and keep sites safe.
Key Benefits
Quick to install and demount
Fully weatherproof
Easily adaptable to suit construction programmes (move it as work progresses)
Mountable on existing structures. It doesn't usually require scaffolding, meaning time putting up is kept at a minimum
Ideal for unusual, large, complex, or curved apertures and temporary roofing
Easy to clean
Effective and Flexible
If you are carrying out extensive site works or a refit, there are many reasons to consider temporary fabric weather screening for your construction project.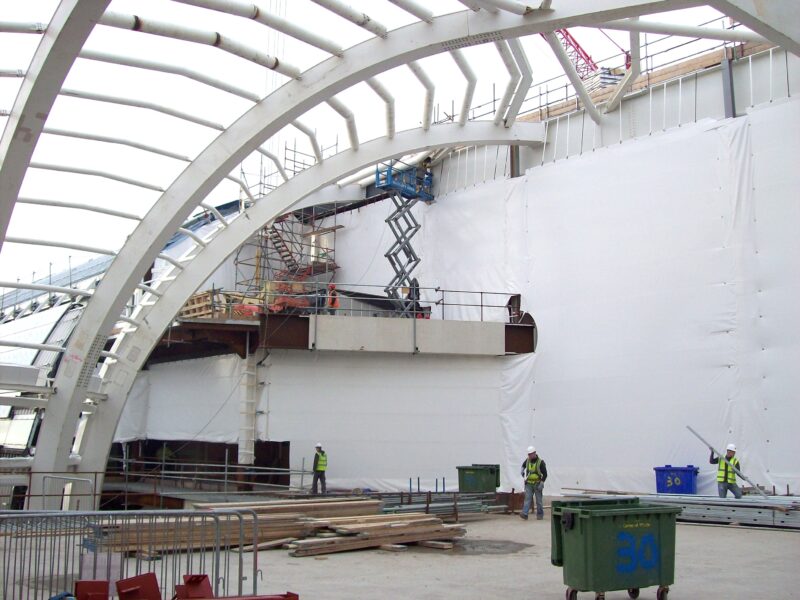 SEPARATION
It provides privacy, covering areas you might want to protect from the general public – either to keep people away for their safety or maybe you are not yet ready to launch.
PROTECTION – WIND AND WATER
With robust waterproofing and wind sheltering you can allow works to progress even in turbulent weather conditions and negate building programme delays.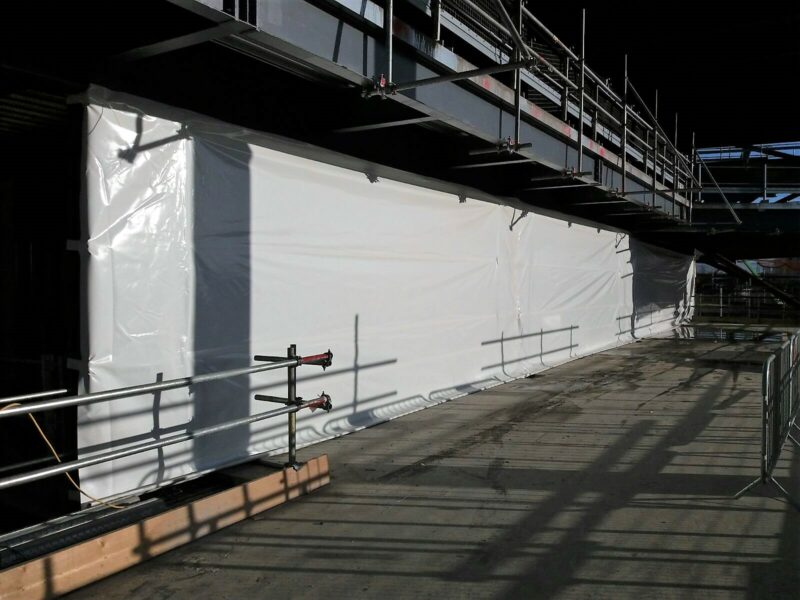 VERSATILITY
We recognise that when projects change quickly, flexible solutions are key. Covered scaffolding and traditional hoardings can be labour intensive and difficult to move. Temporary fabric screening is versatile and opens up more options.
LOW COST OPTION
Engineered fabric screening saves you time and therefore money. We've worked with contractors who swear by its performance, enabling them to fast-track fit-outs, new-builds and renovation works in all outdoor conditions.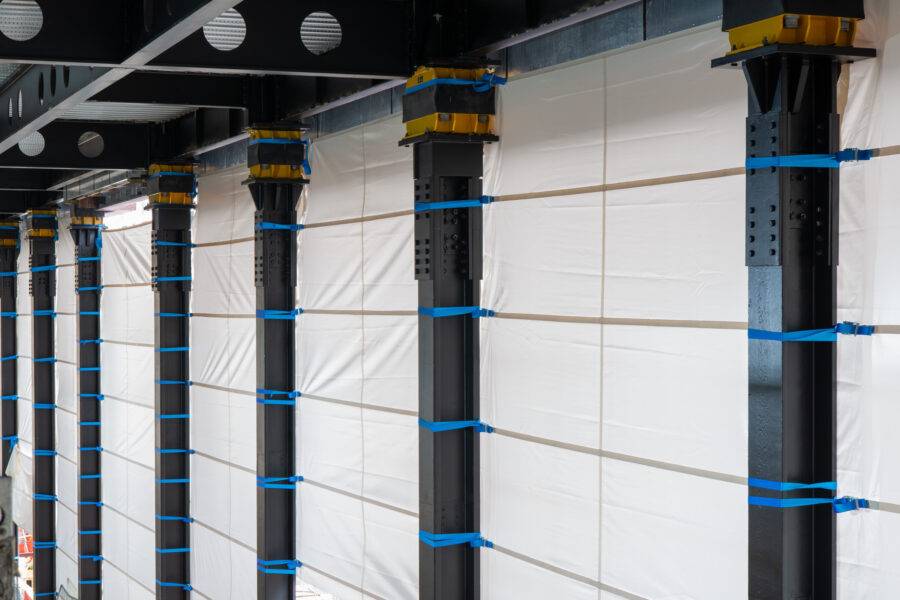 many different uses
Weatherproofing entire new build structures to allow an internal fit out
Screening off unsightly temporary works from operational areas or partial demolition sites
Sealing huge apertures to separate temporary works from operational areas, or for building extensions
Adaptable screening for fast track build programmes
"The large areas of high performance and versatile temporary weather screening allowed even the most sensitive of the fit-out works to progress in the poorest of weather conditions."
Giles Cranidge, Mace Limited
– Dublin T2 temporary screening project
Related Projects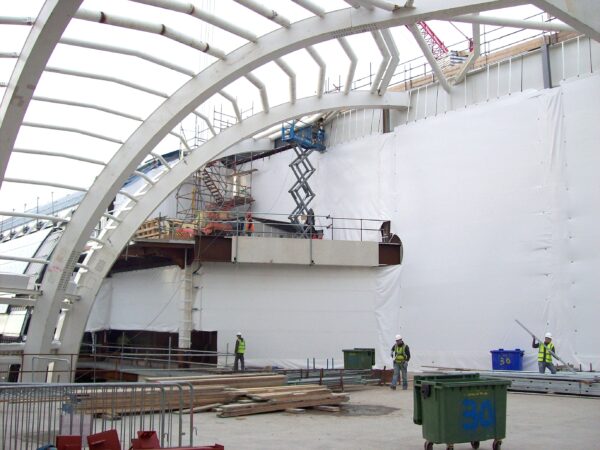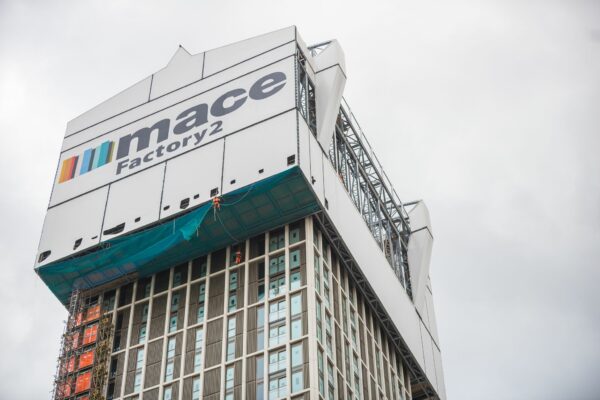 Engineered Temporary Weather Screens
Related Articles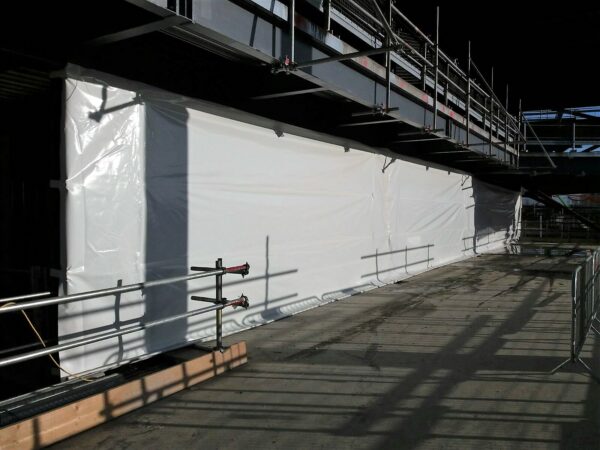 The benefits of adding waterproof temporary screens to your next building project
Construction projects can be complex affairs, with many different teams converging on small, often tight spaces to carry out the necessary work in time. Alongside…

Using Temporary Fabric Screening to Aid Project Timelines
Using temporary screening on site is a great way to ensure no matter what happens, your construction project can continue despite what weather or programme…