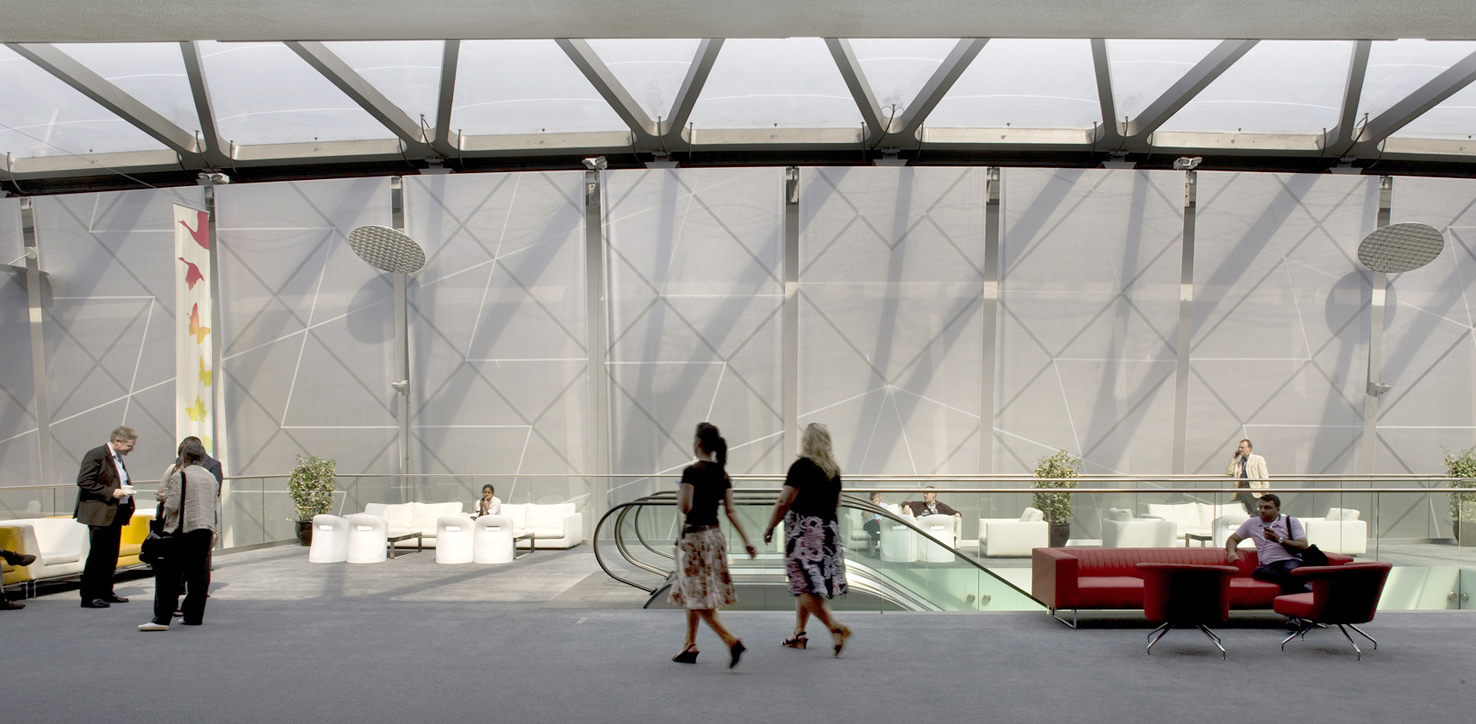 Indoor Architectural
We design and build fabric structures across the globe, from iconic architectural fabric structures that define a building, to standard fabric canopies that make a statement.
Creative and flexible interior solutions
We have been working with designers creating exciting fabric interiors across all sectors.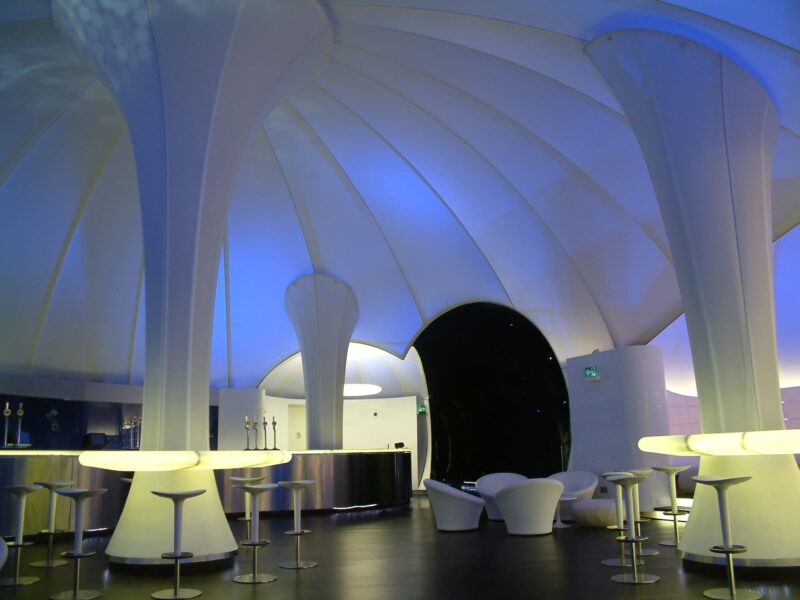 The vast range of fabrics that can be used indoors, opens up exciting and creative possibilities for creating eye catching ceilings, wall claddings, or sculptural features for atriums, foyers, reception areas and large communal spaces.
The ability of fabric to span across wide areas with the minimum of structure, means that light weight linings can be used for walls and ceilings in large interior spaces. Add to that the ability to introduce curvature, back lighting and print and we can create some amazing effects.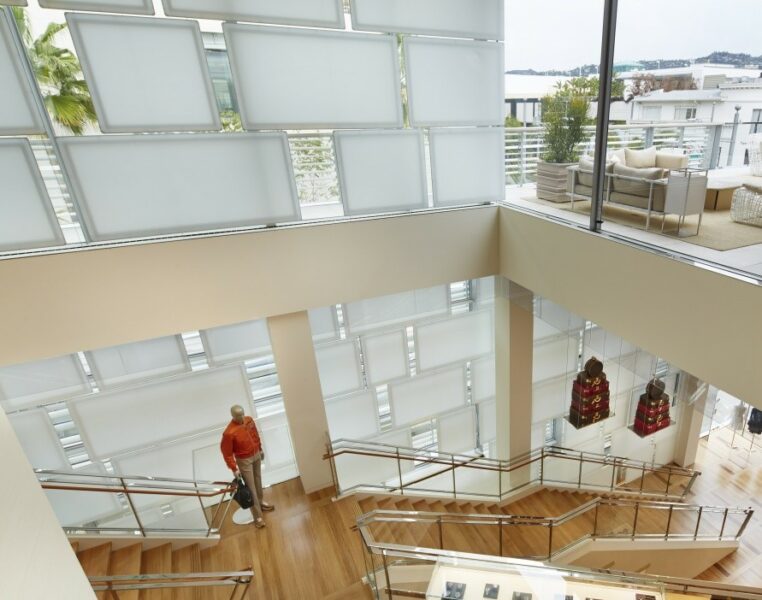 Framed systems can also be suitable especially for retail applications where flexibility and speed of installation are essential.
From creating extraordinary interior architectural fabric structures, such as the Louis Vuitton flagship Beverly Hills Rodeo Drive store (pictured here), O2 Sponsors Lounge, and the Atrium blinds at the Healthy Living Centre, to producing more conventional installations, such as fabric canopies for point-of-sale or exhibition displays, our versatile skill-set means we can realise any interior installation. Innovation is at the heart of everything we do.
"It has been a pleasure to work with Base Structures on the J.S. Bach Chamber Music Hall. They have a positive attitude and flexible approach towards challenging proposals. Their creativity, breadth of experience, and attention to detail were invaluable to the success of the project."
Melodie Leung and Gerhild Orthacker
– Zaha Hadid Architects
Related Projects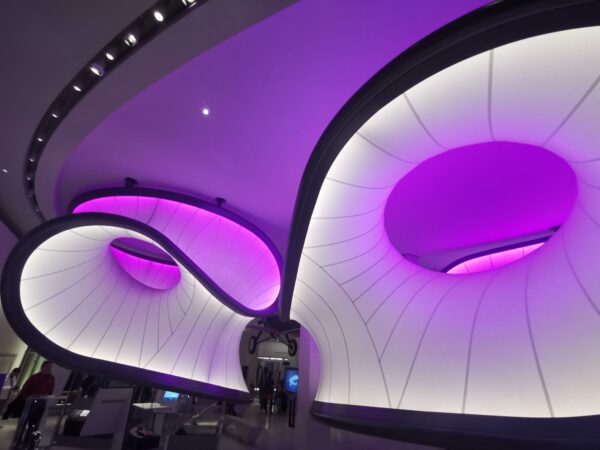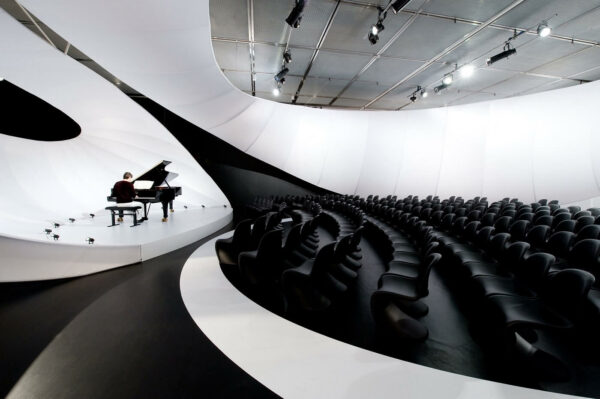 JS Bach Music Hall – Zaha Hadid