Client
Trinity Leeds Shopping Centre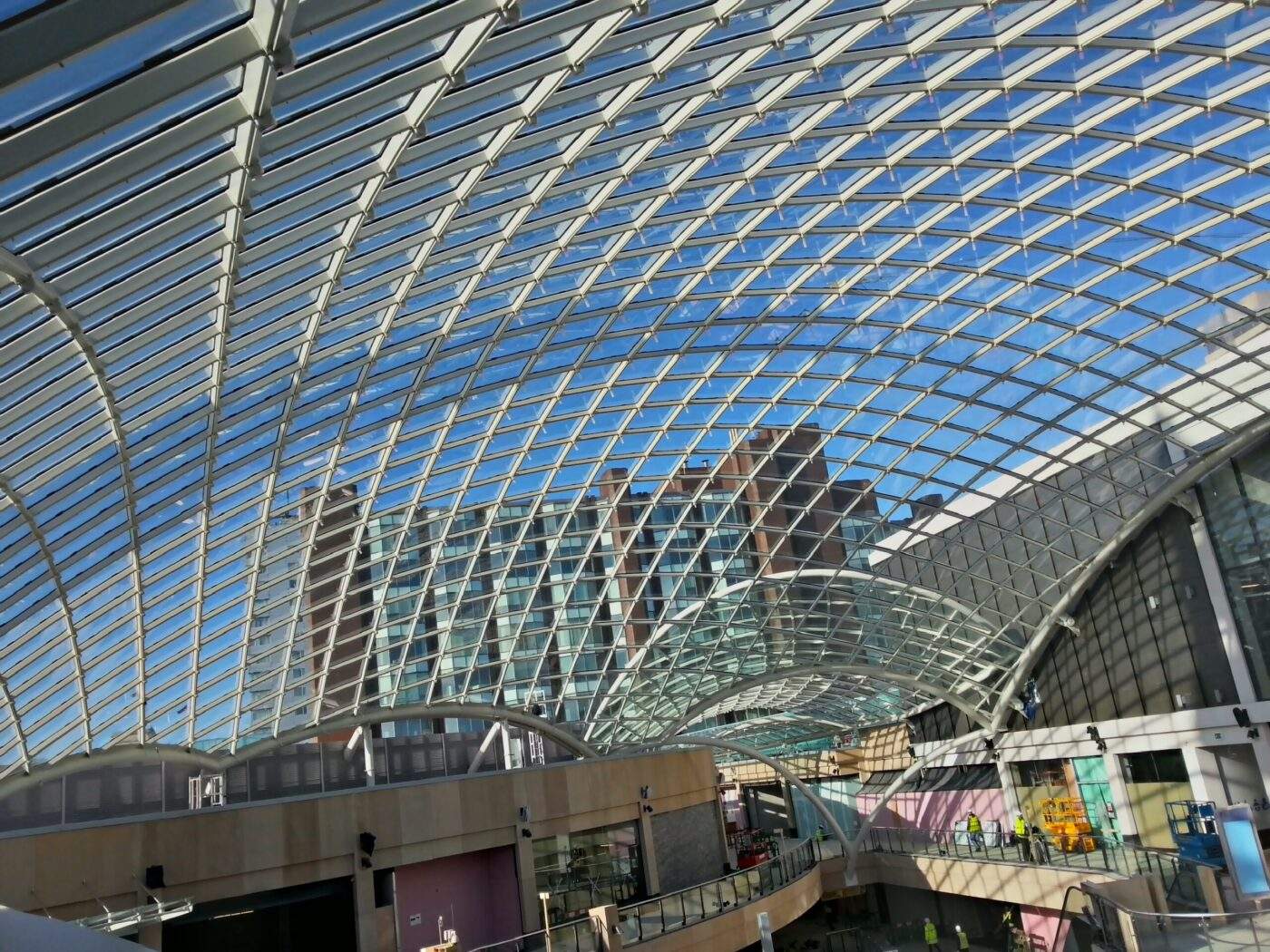 ETFE In-fill Panel for Architectural Glass Roof
Trinity Leeds Shopping Centre opened in March 2013, welcoming over 130,000 shoppers on it's first day. Named after the adjacent 18th century Holy Trinity Church and housing 93,000m2 of retail floor space, this modern day cathedral celebrates the altogether different God of Shopping.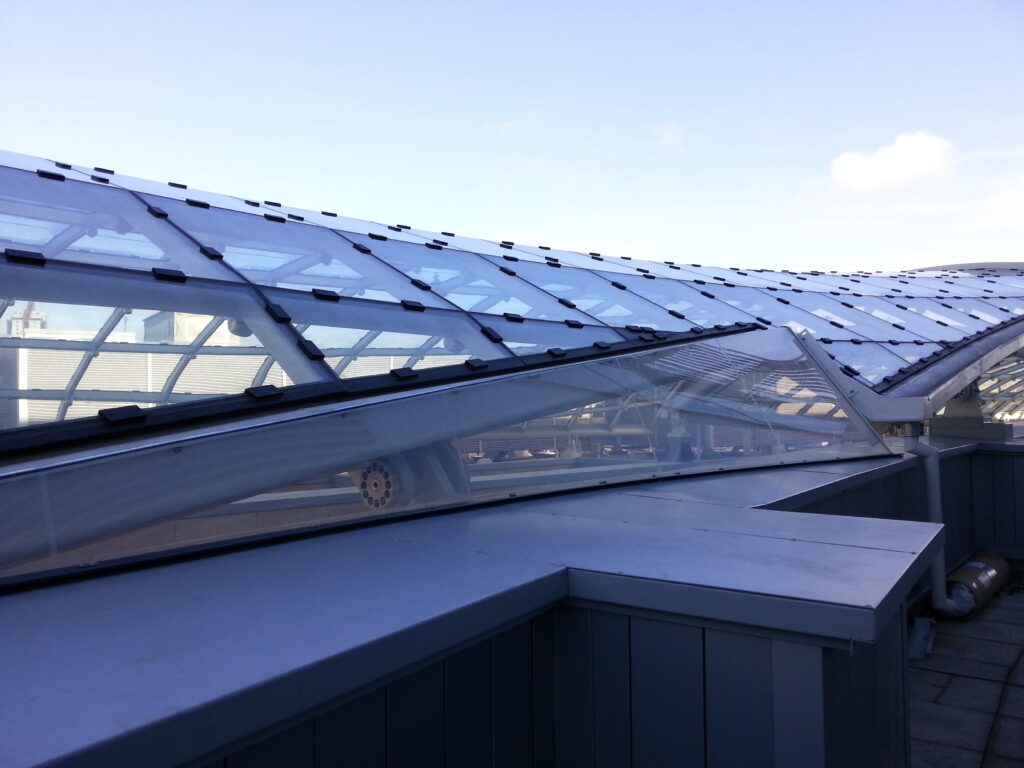 Our Solution
The centre-piece of the shopping centre is a 3,716m2 glass dome designed by SKM Anthony Hunt, containing 1,902 glass panels that arch 30.5m over street level. Base were approached by contractor Laing O'Rourke to help solve a small yet significant problem with the dome, to subtly fill a space between the shopping centre parapet and the glazed roof. By using ten shaped ETFE segments welded together to create a single twisting panel measuring over 12m long, a virtually invisible barrier now prevents the ingress of the elements without compromising the sleek, glazed aesthetic – all at a fraction of the cost of using bespoke glass.
Results
We may be no Michelangelo but we are nonetheless proud of our finishing touch to this dramatic dome.
Similar Projects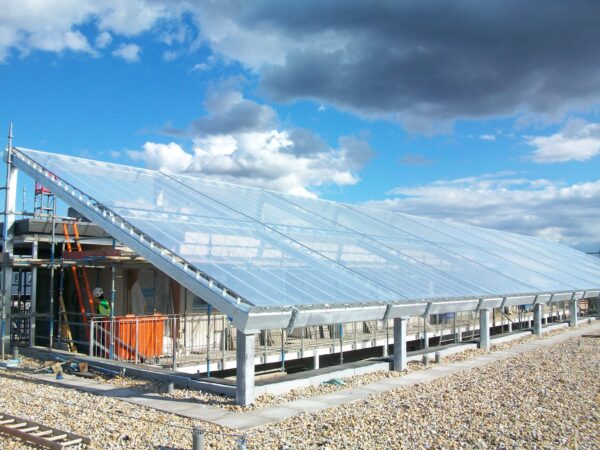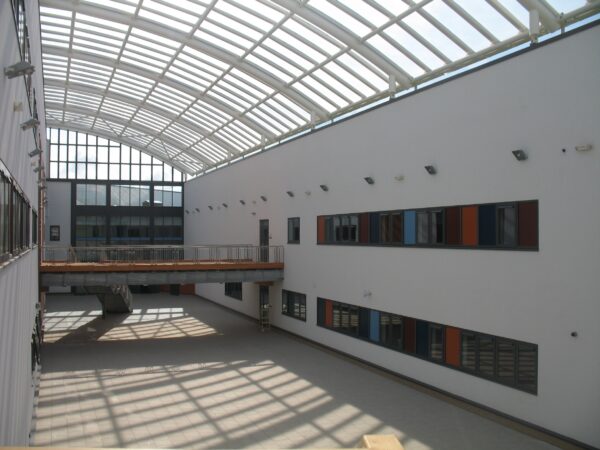 Nottingham University Samworth Academy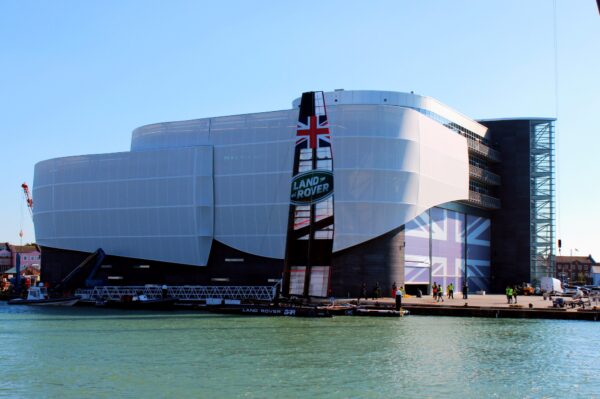 Client
Trinity Leeds Shopping Centre
Contractor
Beck Interiors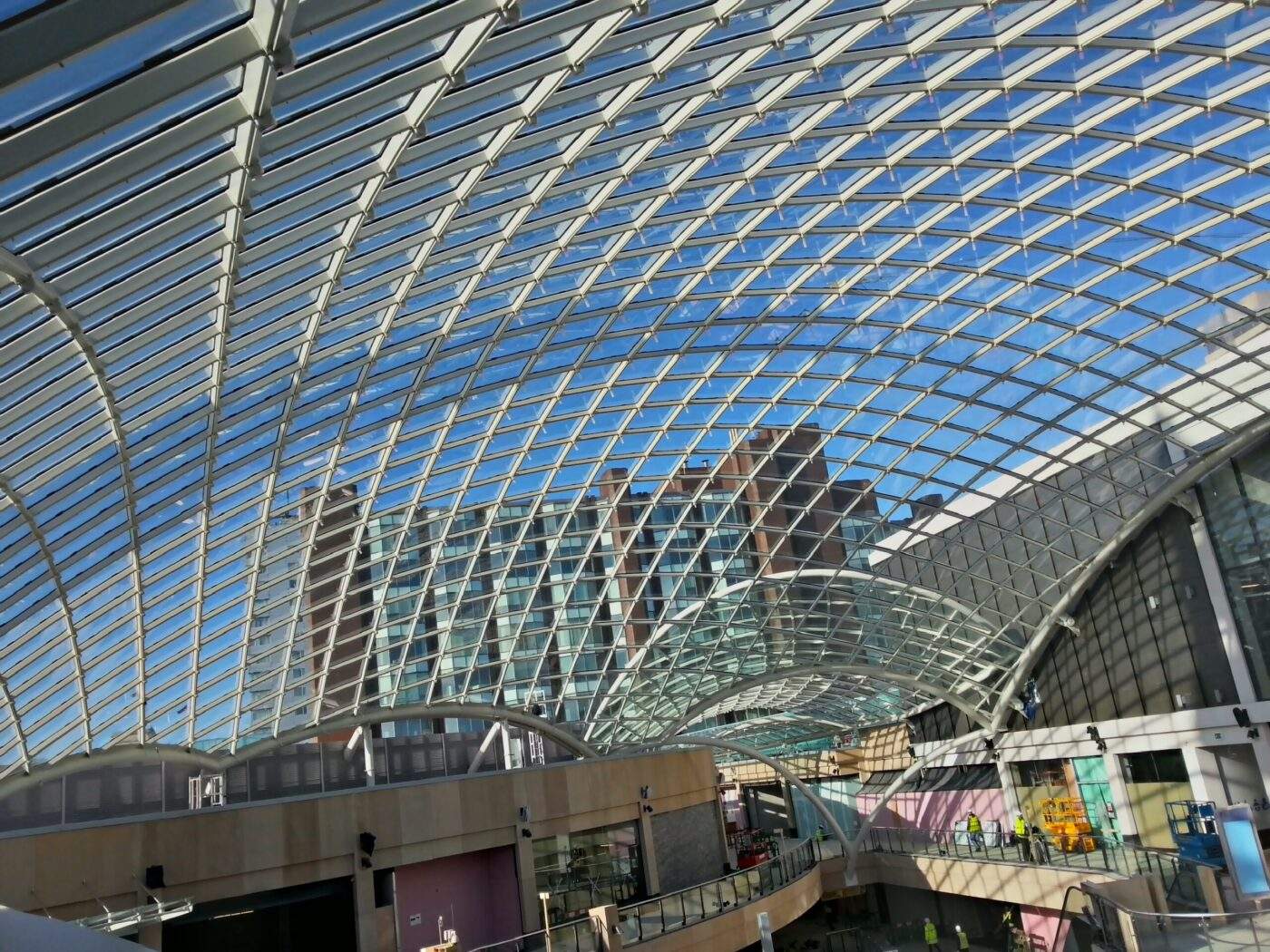 Suspended Fabric Projection Screens
For the high quality refit of Leeds City Museum, Redman Design Associates required five large tensile fabric projection screens to be hung in the impressive museum arena.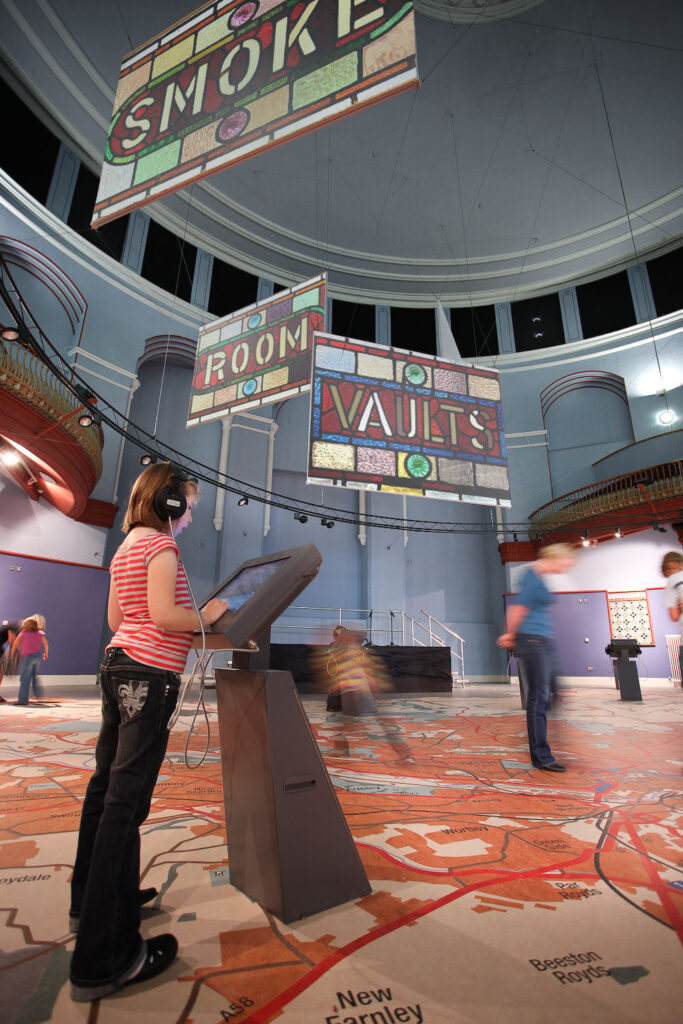 Our Solution
We designed a steel framed screen with very discreet fabric connection details, and positioned the five screens accurately on a complex arrangement of suspension cables. The projectors were then focused and adjusted to provide a high definition image right to the edge of the screens.
Similar Projects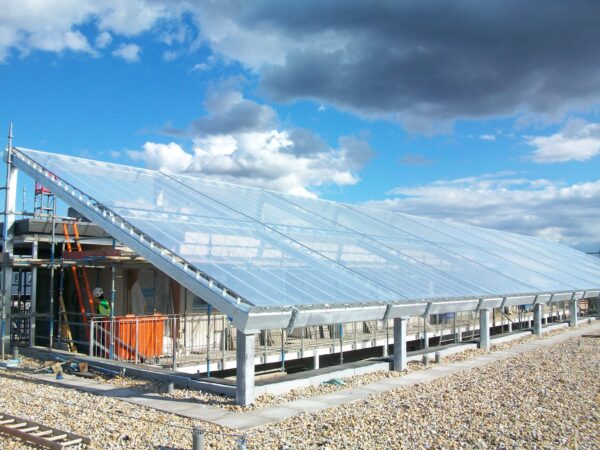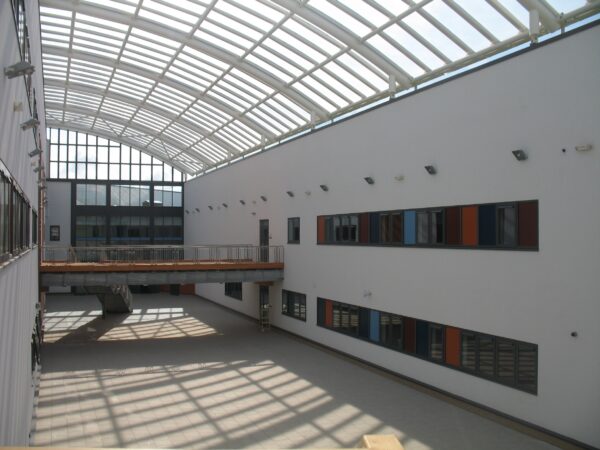 Nottingham University Samworth Academy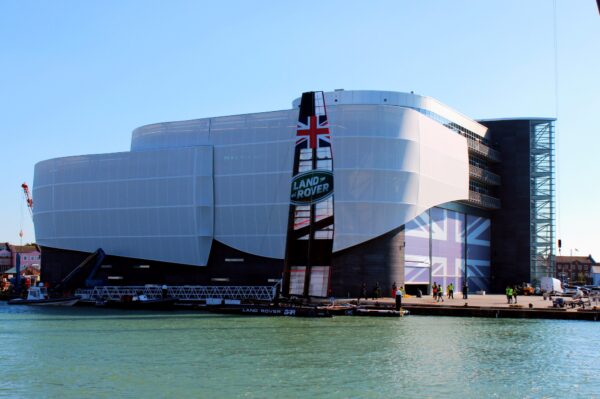 Client
Caddick Construction
Architect
DLA Architecture
Contractor
Caddick Construction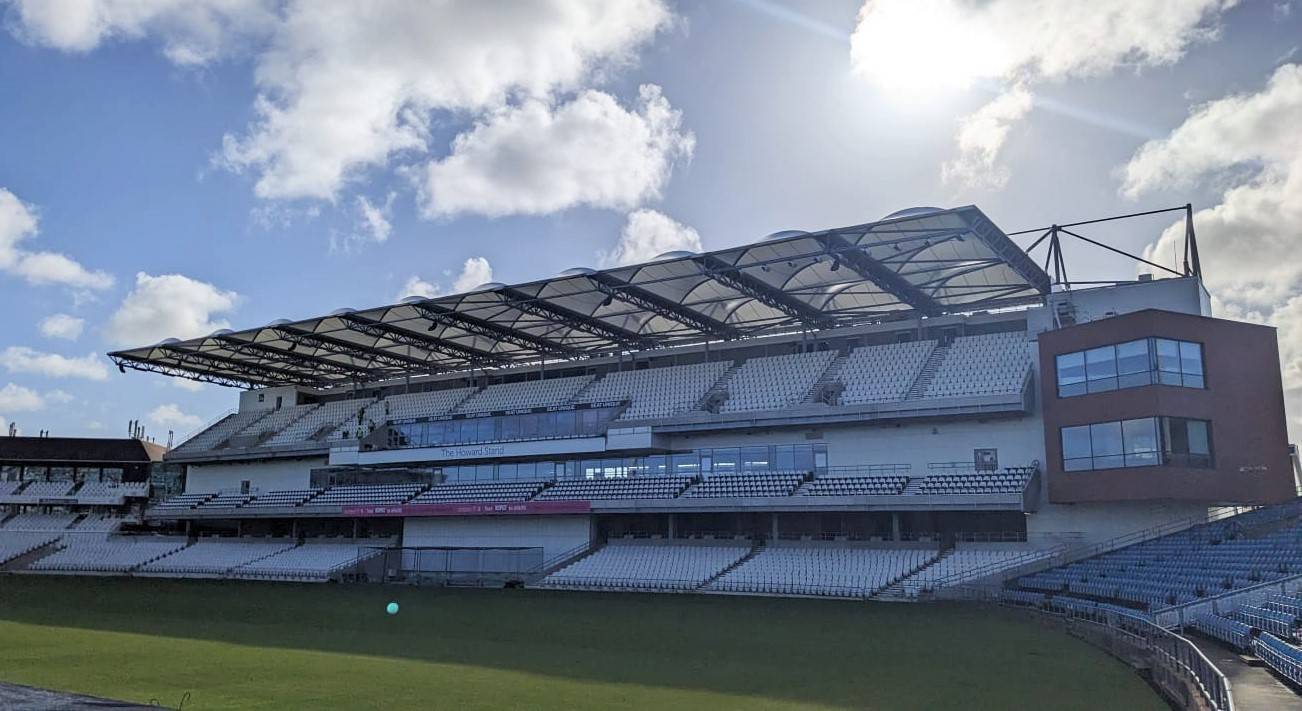 Grandstand Tensile Fabric Roof Canopy
Base Structures were extremely proud to be working together with Caddick Construction on the plans to transform the Emerald Headingley Cricket Ground.
Much has changed since the crowds poured in to watch the first Test at this truly iconic and world-famous sporting venue in 1899. The addition of the new 4,300 seater main stand will make Headingley one of the finest cricket venues in the world.
Base were tasked with the design, manufacture and install of the fabric roof and bespoke gutter system on the new Emerald main stand, the centrepiece of the Headingley redevelopment project.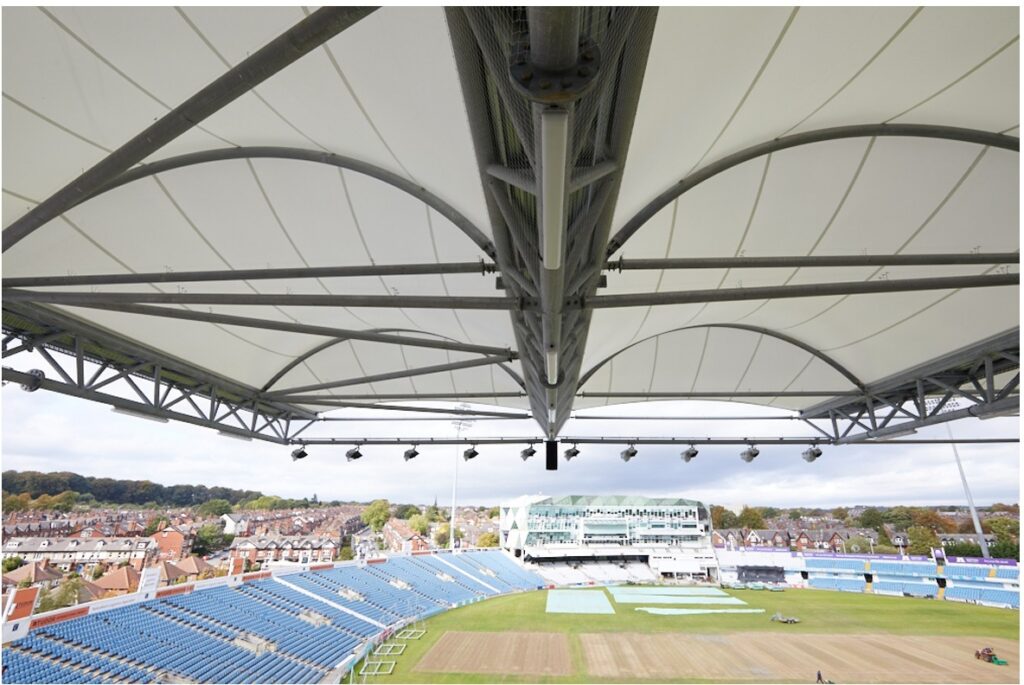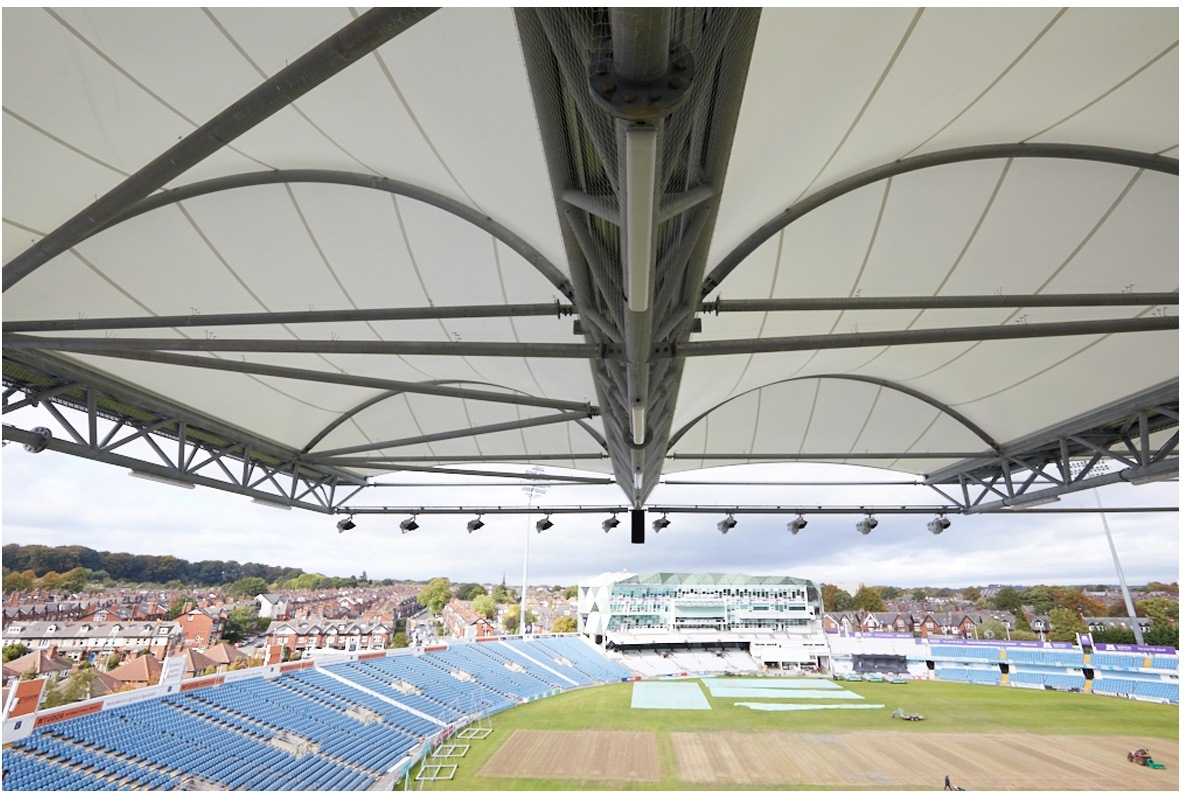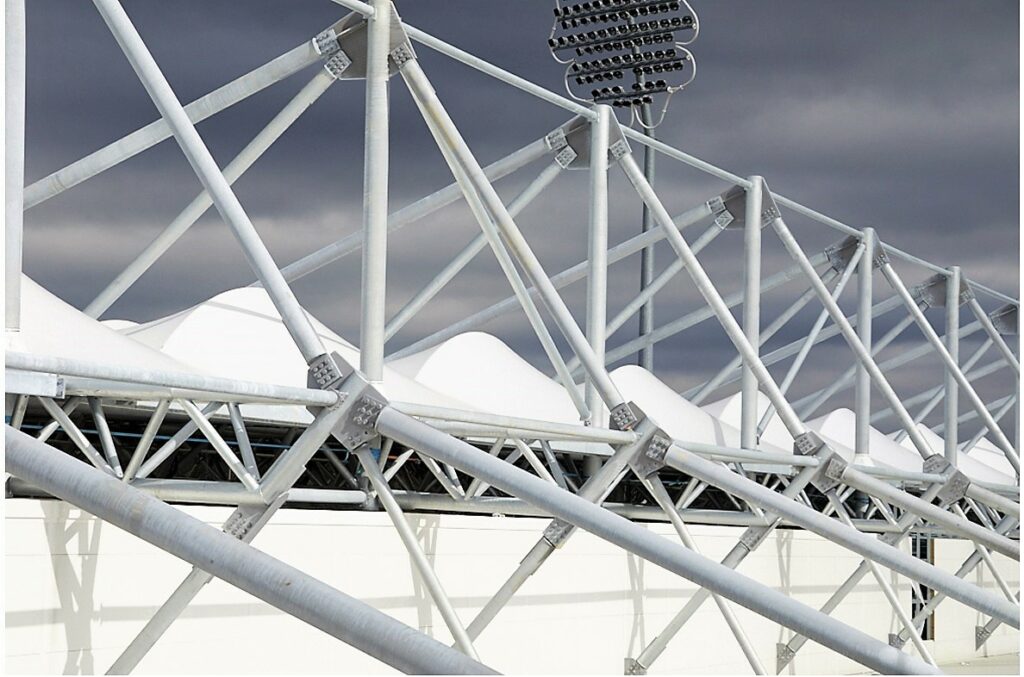 Solution
The cantilever stadium roof comprises of ten bays, each of which is covered by Ferrari's high performance membrane, TX30-II, which benefits from a 30 year lifespan.
Fabric installations can be a tricky game at times due to inclement weather, especially at height and when conducted solely by Rope Access Technicians. However, our installation was unhampered and benefitted by the long, hot and settled summer weather. It was a touch too warm at times up there…due to the fabric glare, temperatures peaked at 48°C!
Client
Trinity Leeds Shopping Centre
Contractor
Beck Interiors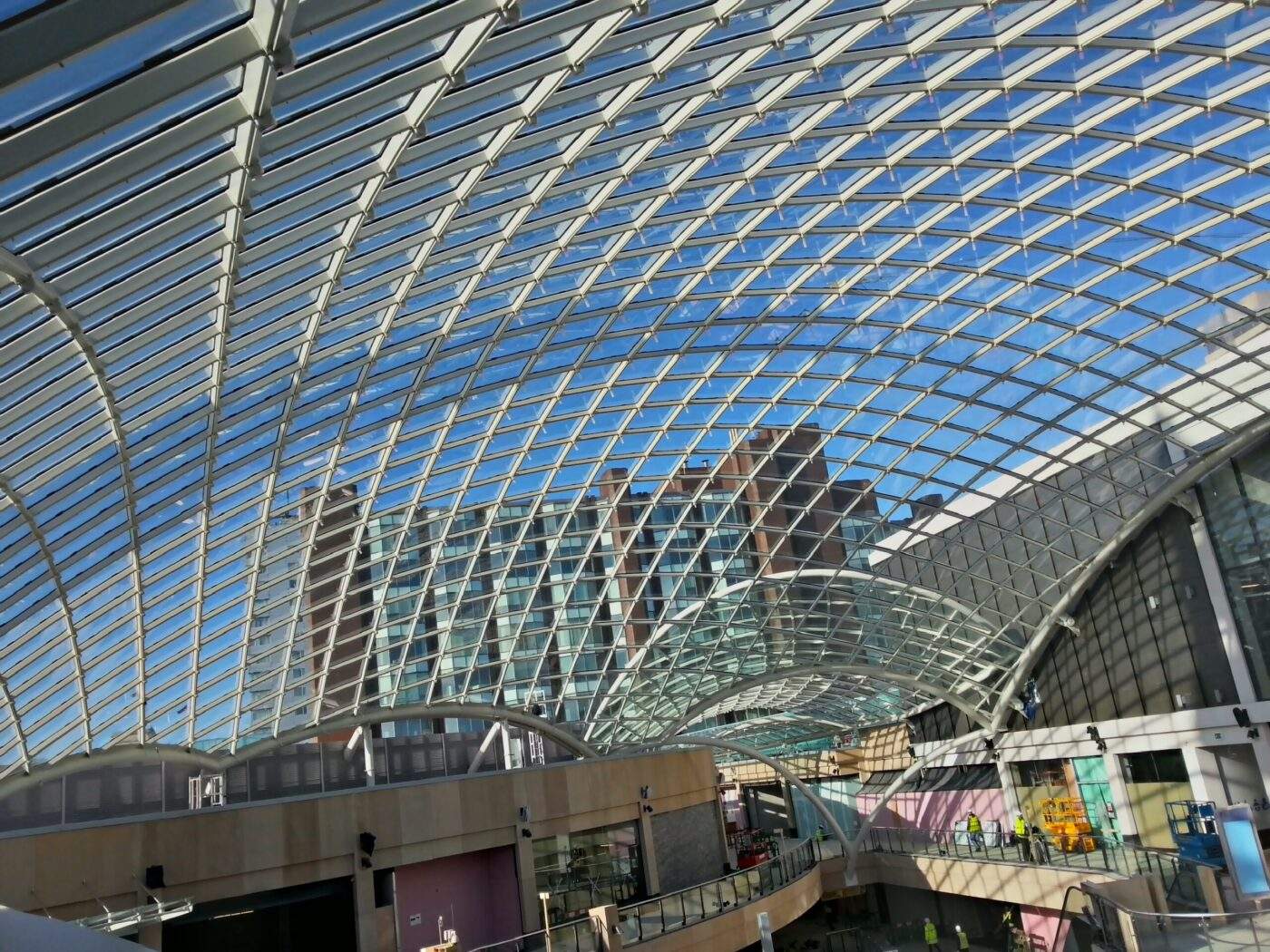 Play Shade Canopy
This striking twin cone fabric structure shelters a new play area at the newly refurbished White Rose Centre in Leeds.
The design brief was to let as much light as possible through into the play area hence the choice to go for a silicone glass coated fabric. The design also had to accommodate some significant changes in ground level and very tight boundary conditions.
Solution
With careful preplanning the installation was smoothly achieved with two cranes in a short weather window. NG Bailey who manage the centre were very happy with the works "Very professional and well organised, brilliant!" Alan Barnsdale, NG Bailey.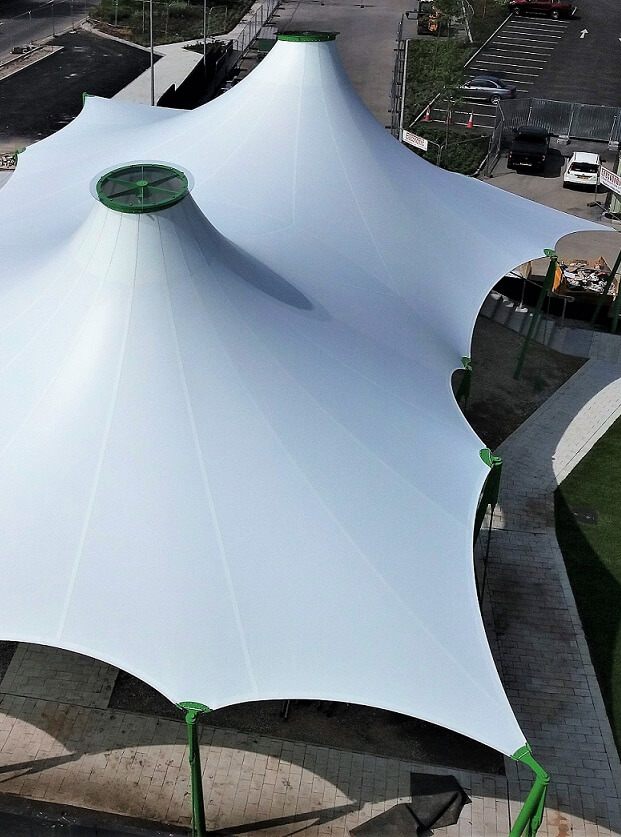 Similar Projects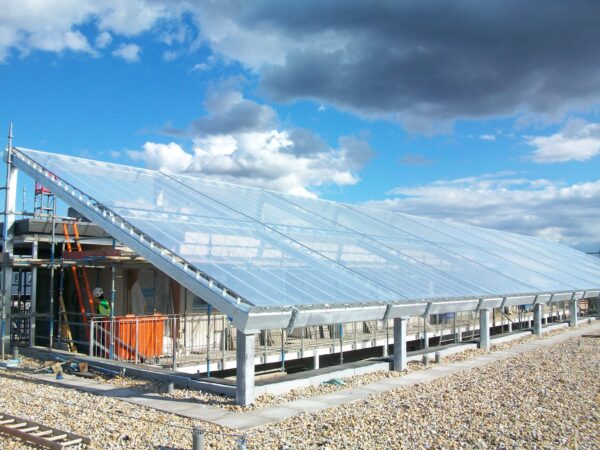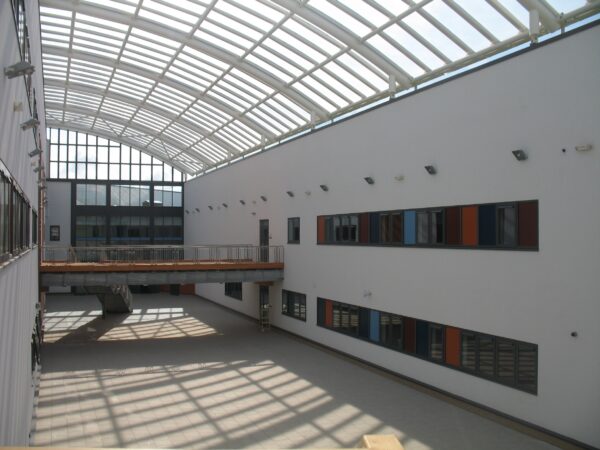 Nottingham University Samworth Academy