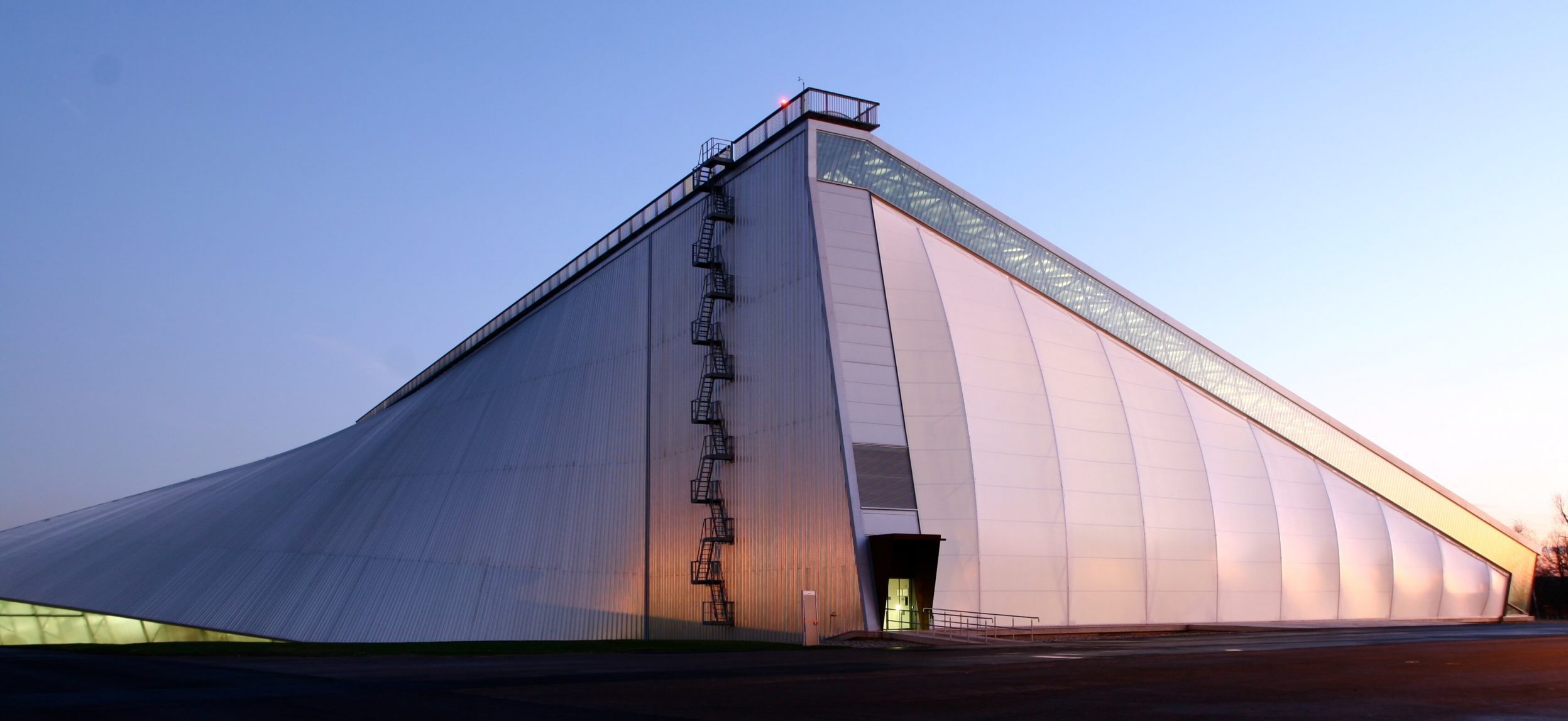 Architectural Fabric
Base Structures have been helping architects round the globe create iconic structures – from translucent stadium roofs to curvaceous walkways.
Style and Substance
For architects, tensile fabric provides the opportunity to add drama and curvature to their buildings in an easy and cost effective way. No other building material has the ability to span large distances, allow light through and take a double curved form.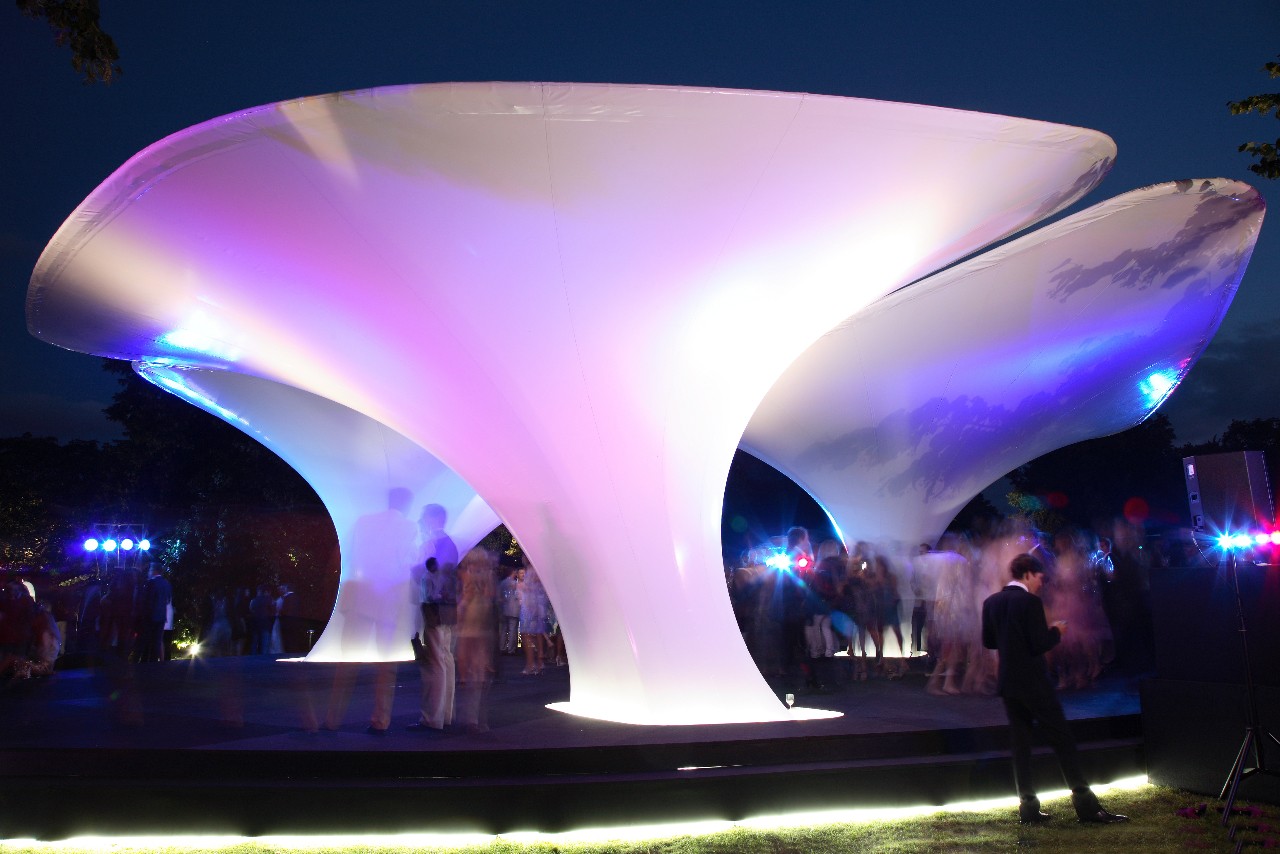 But it's not all about appearance. Fabric structures can be used in all sorts of ways to provide protection from the elements. This applies not only to improving the outdoor experience for people but can also be used to enhance the environmental performance of the building.
And far from being an expensive option, tensile fabric is considerably cheaper than toughened and laminated glass, and can even be more cost effective than polycarbonate.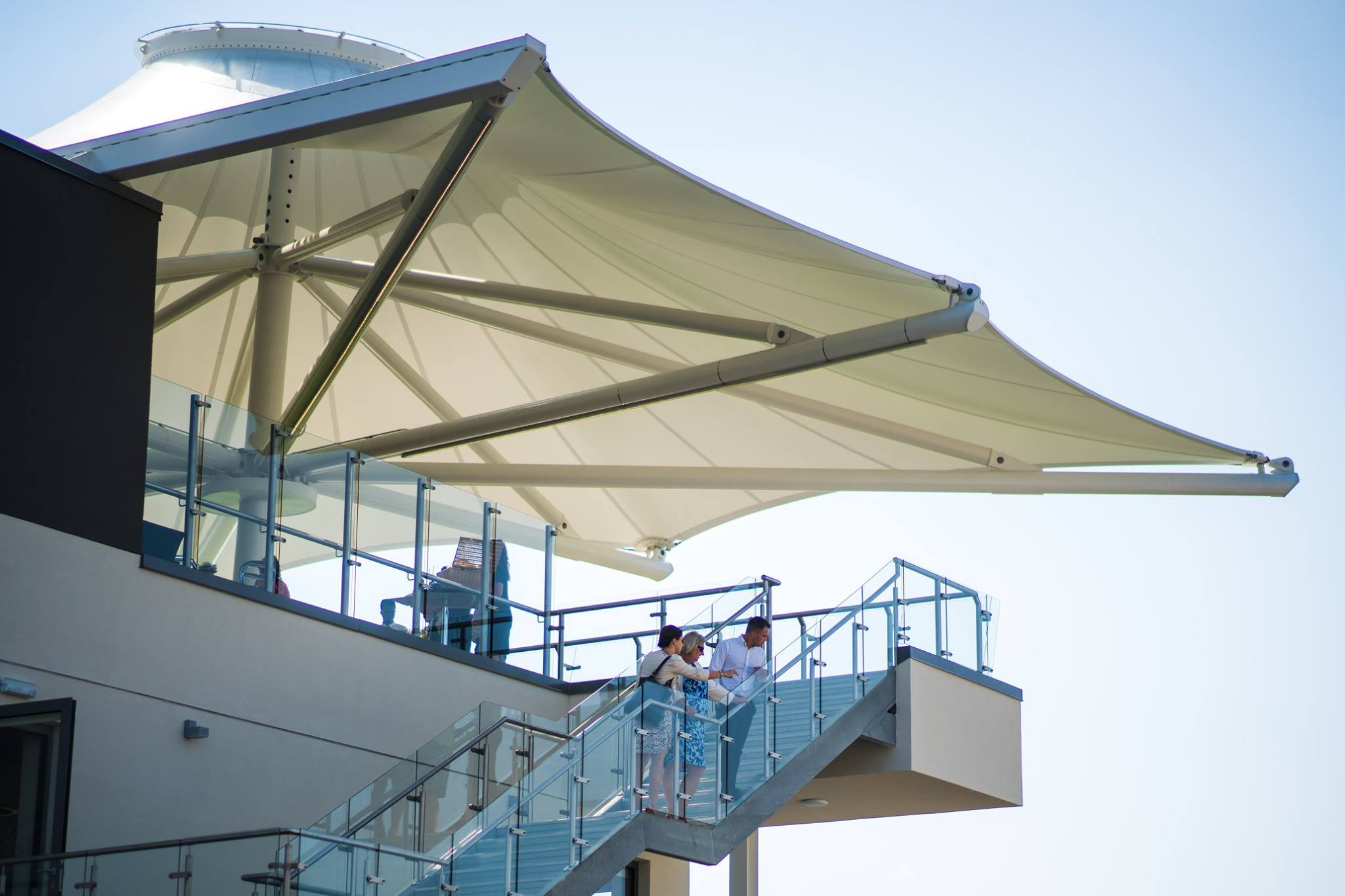 Fabric comes in a range of translucencies and colours as well as being available in a mesh form. Different types of technical fabric are available, each with its own merits as outlined in our tensile guide.
Base Structures can help you realise your design concept, using our knowledge of fabrics and structural know how.
"We've worked with other fabric contractors over the years. Frankly Base have shown an altogether higher level of service and professionalism."
Alan Howatson
– Barr Construction
"Thank goodness we were working with Base Structures. They have an incredible ability to deliver complex projects under duress and extreme timescales. Their collaborative approach and innovative thinking was outstanding, and their approach to safety on such a difficult project was second to none. I wouldn't hesitate to work with Base again – they are a trusted partner and worked seamlessly with us throughout."
Matthew Birchall
– Director | Sports and Lightweight Structures, Buro Happold on Up at the O2
Related Projects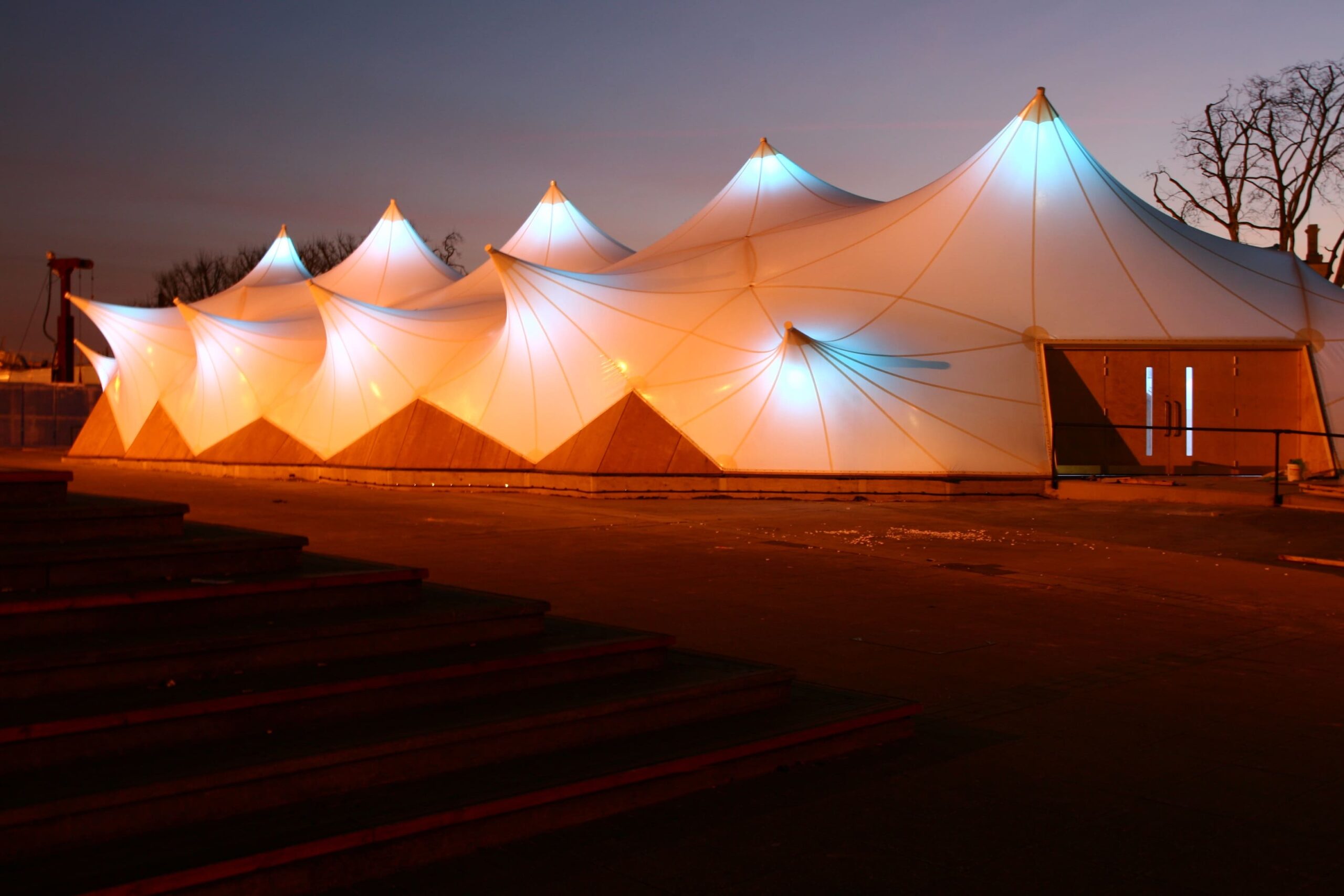 London 2012 Games Basketball Arena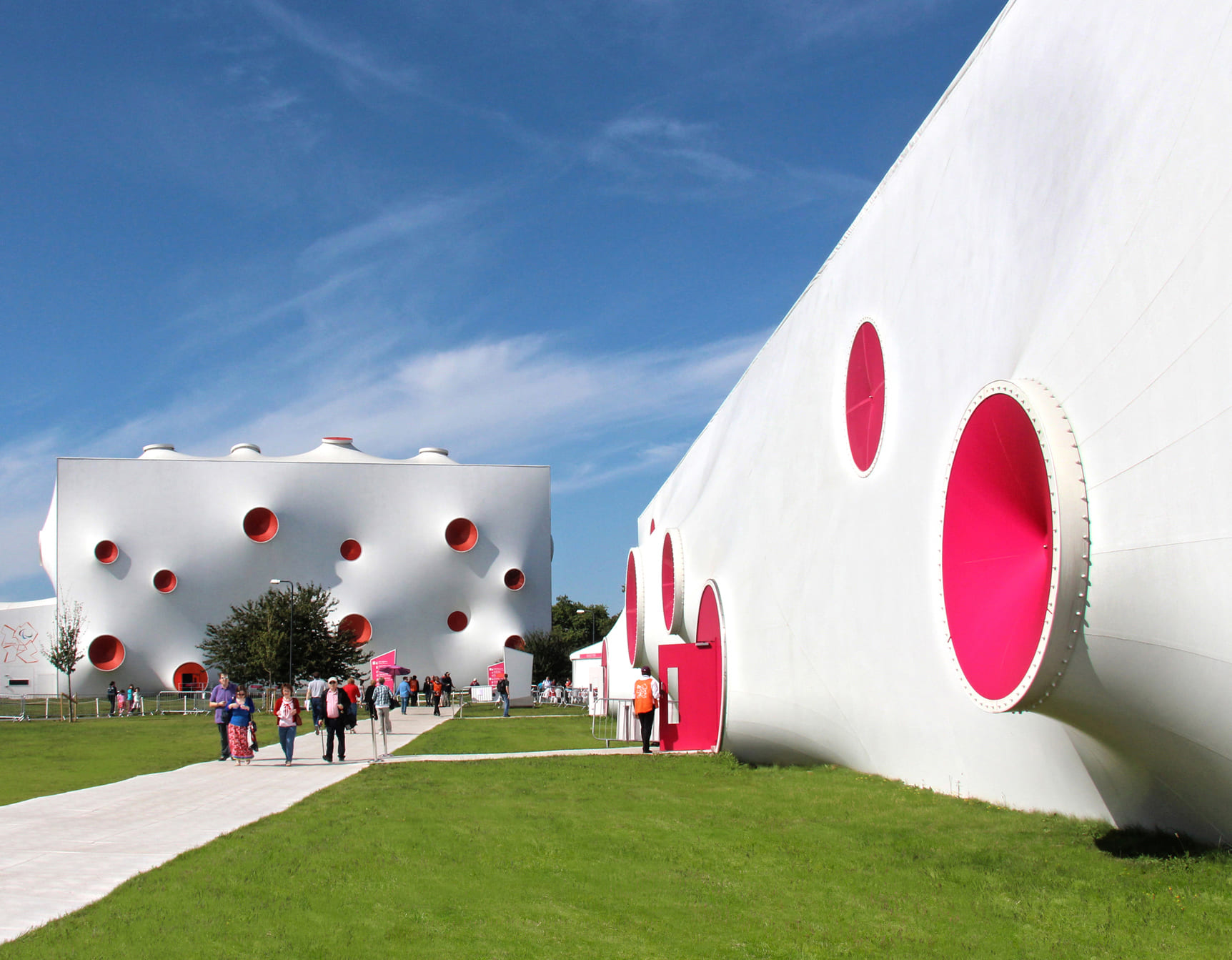 London 2012 Games Shooting Ranges