Client
Arena Racing Company
Contractor
The Design Works Group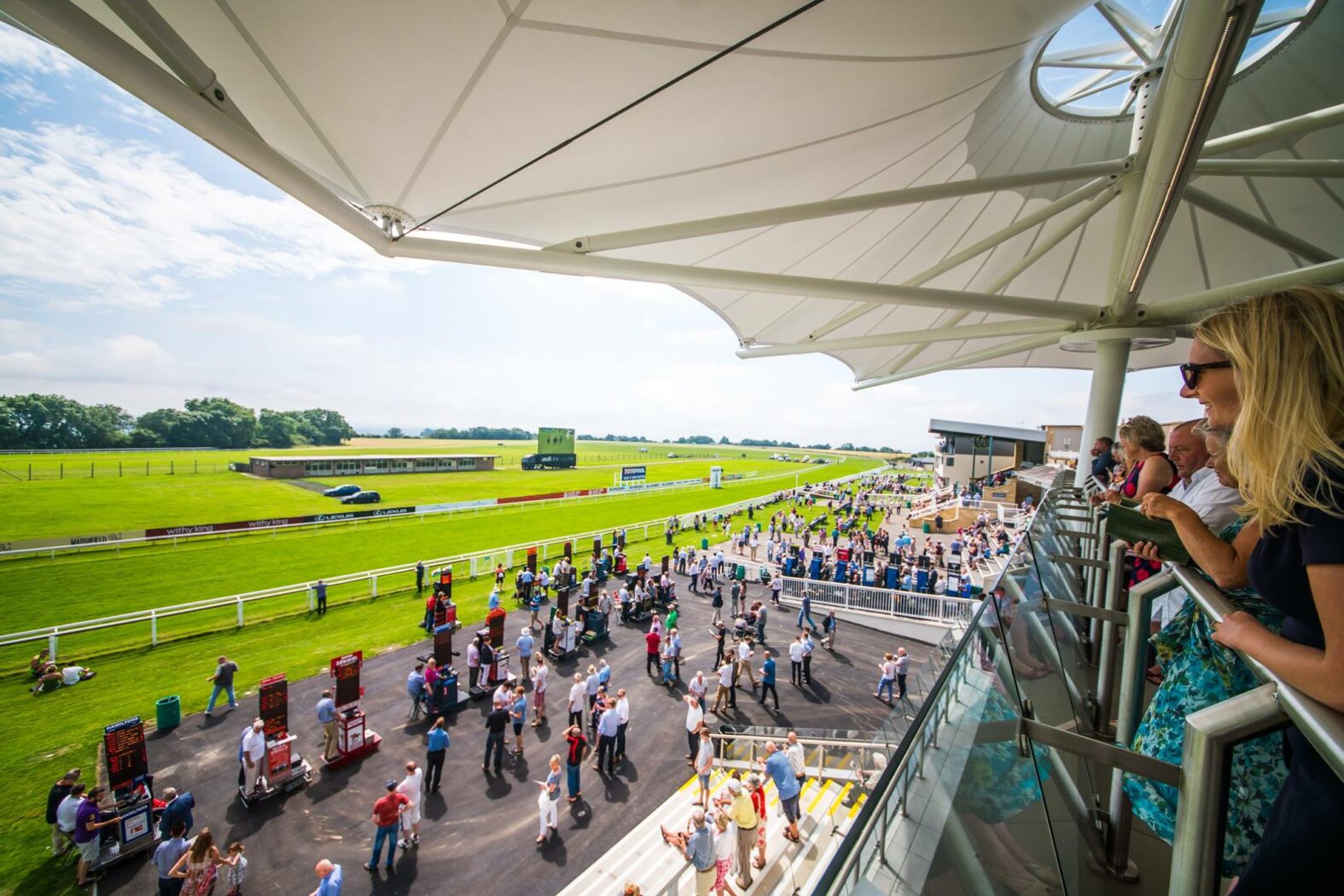 Langridge Grandstand Fabric Canopy
To compliment the stunning new multi-million pound conference facility with panoramic views of the South West's most historic city, Bath Racecourse needed a tensile fabric solution that could offer an al fresco experience for its large rooftop viewing gallery and bar.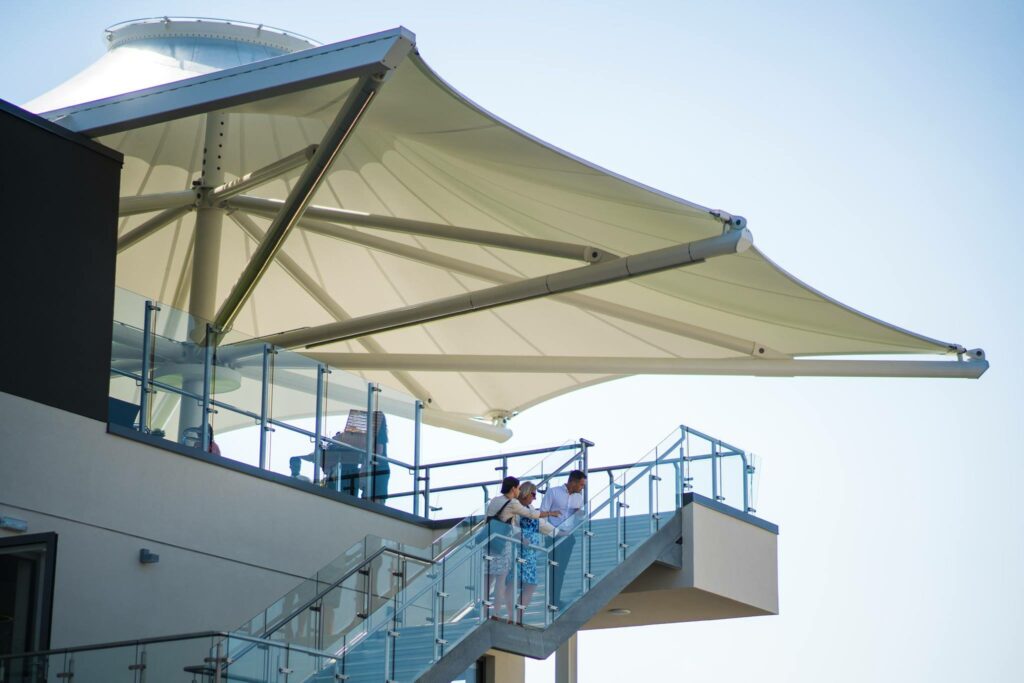 Our Solution
A twin cone design was proposed to not only provide an essential function of protecting the rooftop terrace, but also act as a prominent landmark for the racecourse.
The tensile fabric canopy provided three main challenges, including the sheer size of the cones at 36m x 16m and the rooftop location. The final challenge included the high exposure of the site to gusting winds. Not only were the structural demands resolved, but we also ensured that all the rainwater would be collected to avoid any discomfort to the racegoers below.
Results
The Langridge Grandstand boasts an exclusive area overlooking the finish line of the racecourse with unrivalled trackside viewing, while the fabric canopy graciously acts as a stunning backdrop for conferences and other events.
Similar Projects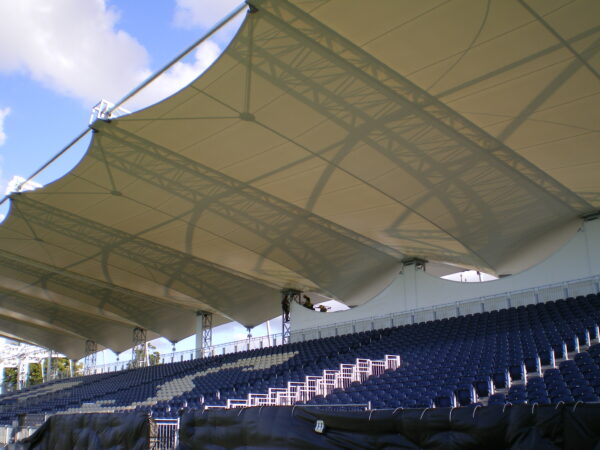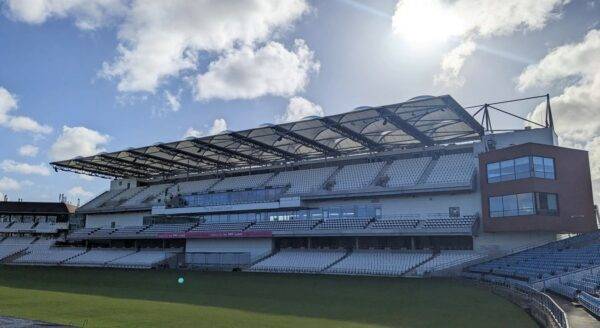 Emerald Headingley Stadium