Client
Royal Dublin Showground
Demountable Tensile Fabric Grandstand Canopy
The client required a grandstand tensile fabric canopy and wall system to cover to the seating area, however the Royal Dublin Society stadium frequently hosts concerts and events for which the central section of the existing grandstand is removed to allow a stage to be erected in its place. This meant the fabric canopy would also require a removable central section to follow suit.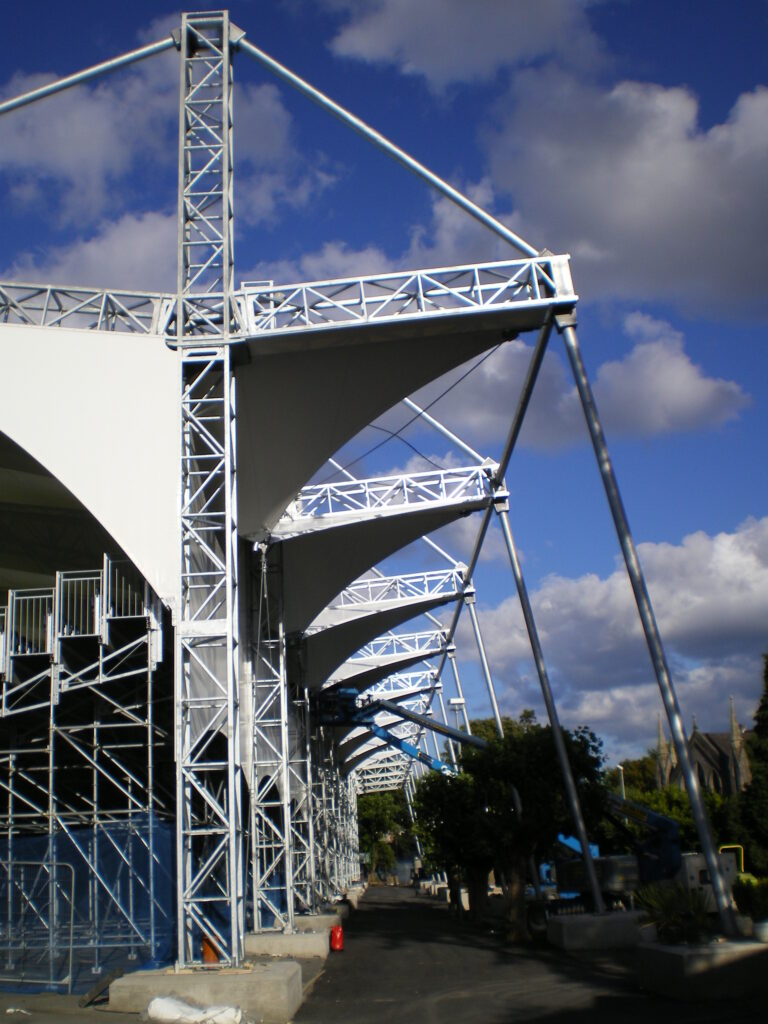 Our Solution
Fabric structures are very versatile and in this case proved a good solution for the removable section, whilst also being an attractive way to provide the much needed functional seating cover. We designed and fabricated the fabric roof canopy, side cheeks and rear walls.
Results
The project was completed on time and on budget and fabric canopy is credit to all involved.
Similar Projects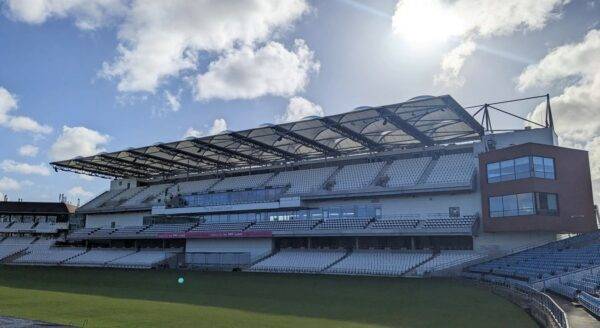 Emerald Headingley Stadium