Client
National Exhibition Centre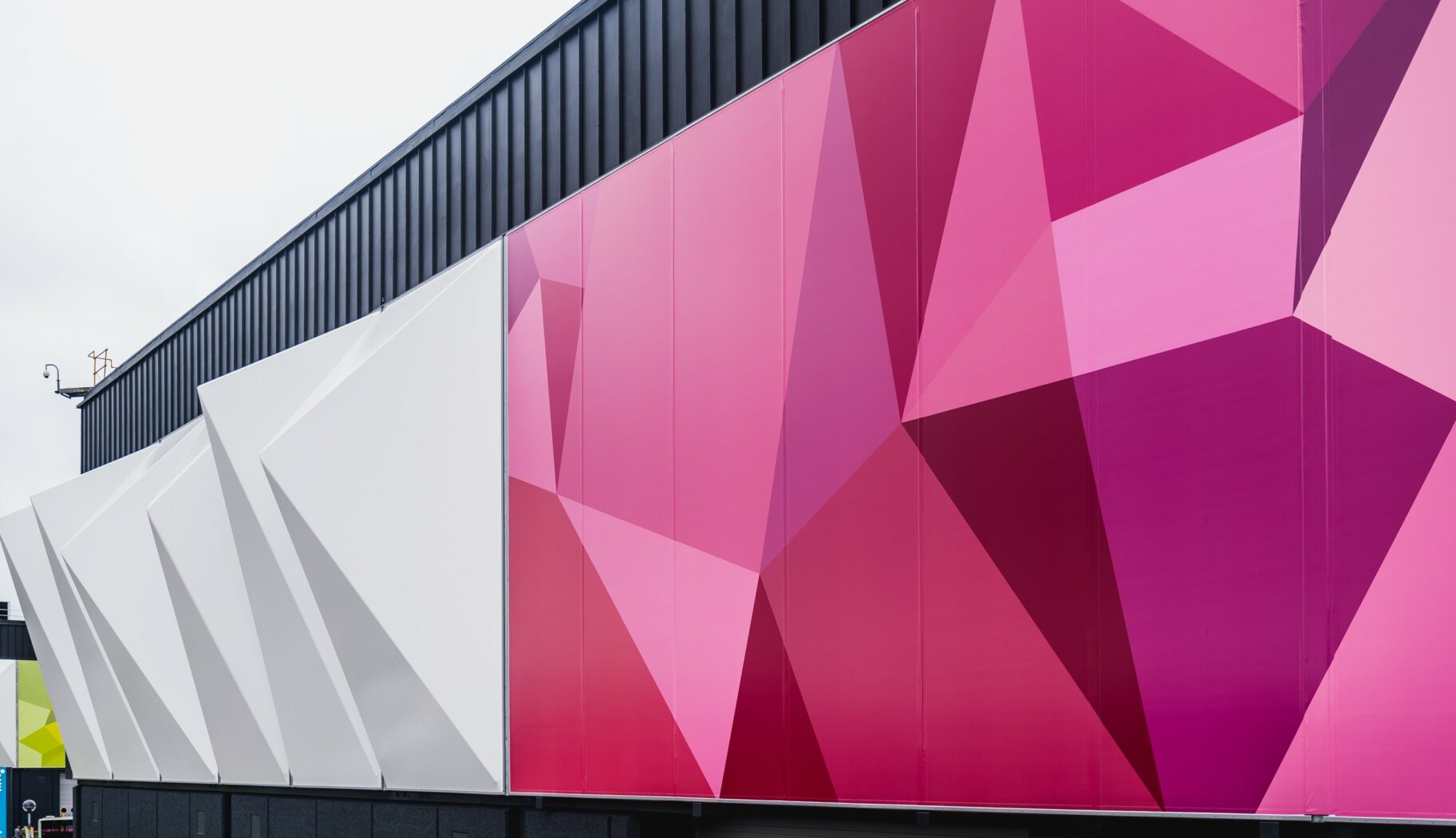 Fabric Advertising Banners
The annual Commercial Vehicle Show at Birmingham's NEC is a big event. Many brands use this show to reveal their latest vans, which is why Ford the UK's Commercial Vehicle leaders, wanted to showcase their latest big-budget advertising campaign.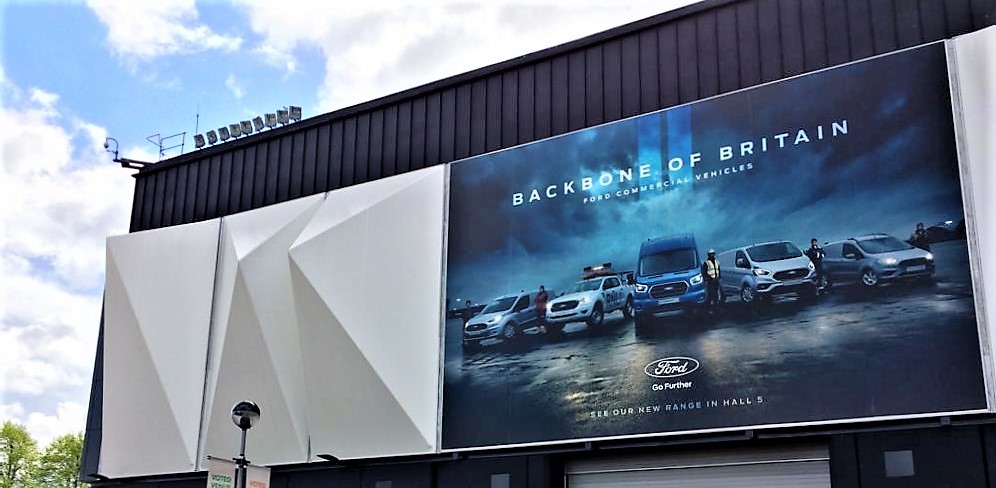 NEC contacted Base Structures and asked us to remove two existing banners from the vehicle entry doors on Halls 1 & 5 either side of the main entrance and replace them with two of Ford's new striking fabric advertisement pieces.
We manufactured and installed the 15 metres by 10 metres advertisement banners which have nestled in perfectly within our 3D fabric facades, a previous project commissioned last year.
Similar Projects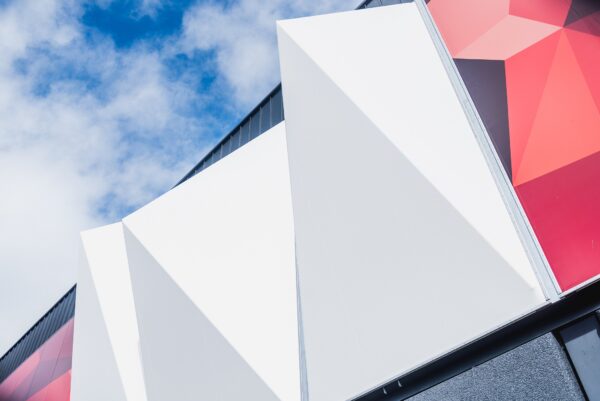 National Exhibition Centre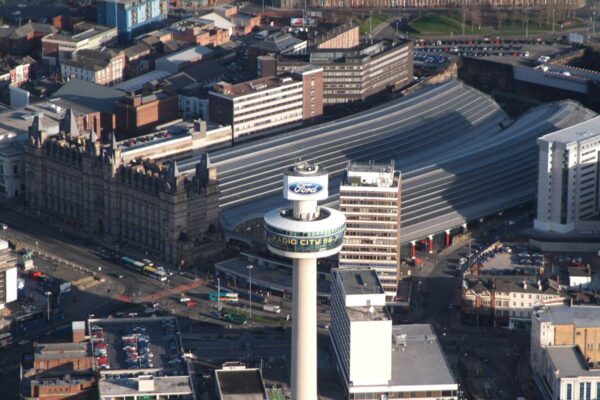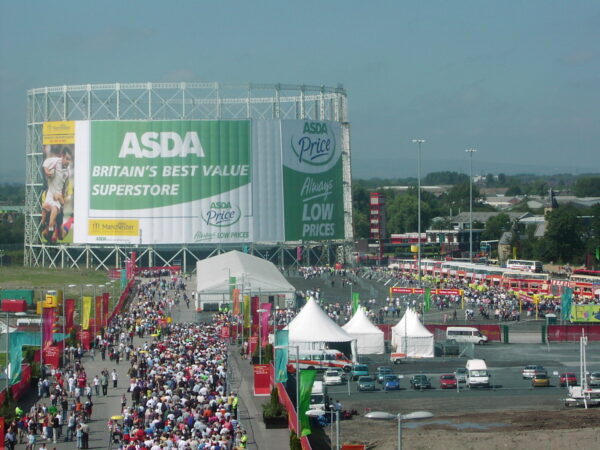 Client
National Exhibition Centre

3 Dimensional fabric facade and printed over-cladding
We were approached by the NEC to give the exteriors of Halls 1 and 5 an exciting new look as part of their strategic transformation called 'project face-lift'.
The project consists of a series of translucent fabric pyramids inter-spaced with dramatic printed fabric panels. On the steel frame forming the pyramids we installed colour change LED back-lighting to allow the client to develop a series of pre-programmed light shows.
The graphics are the largest example in the UK of a specialist long life printing technique developed specifically for architectural use.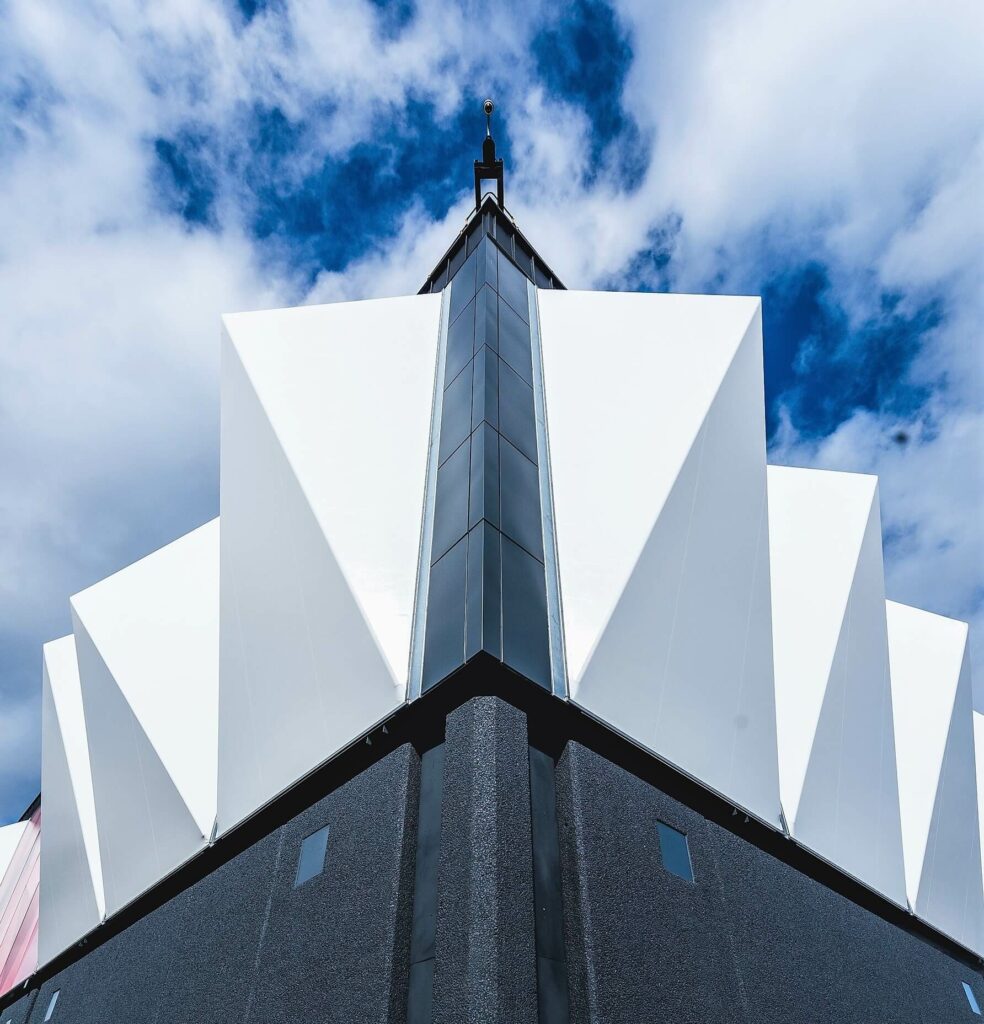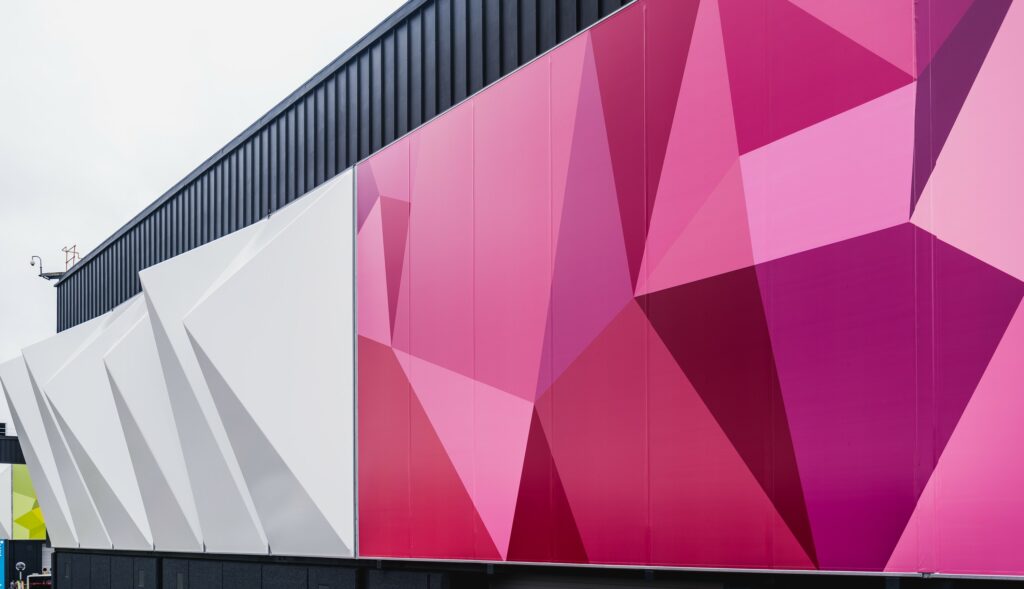 Challenge
It was a challenging programme for the installation team, with a deadline of completion before the start of the Autumn show season.
Result
The project took only 5 months from design through to installation. Our client was delighted that we finished a week ahead of schedule and on budget. This was largely achieved due to the proactive client team and the support of our regular subcontractors.
With the addition of the Bear Grylls Adventure Centre, a Casino, Conference Centre and two new Hotels the NEC is gearing up to be a major destination in the UK.
Related Articles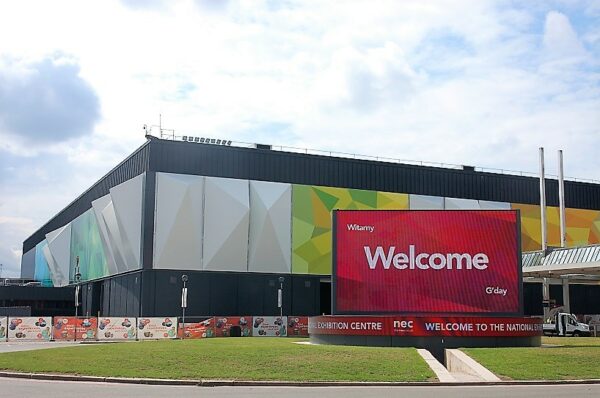 Base Structures gives the NEC a spectacular new look
As part of an exciting £4.5 million transformation of Birmingham's NEC, Base Structures has installed a stunning fabric façade to the exterior of Halls 1…