Bespoke Printed Terrace Canopy
This terrace canopy was designed for a private villa in Jeddah, the unique feature of this triple cone tensile fabric structure is the printed graphic on the underside.
The 2D Arabic graphic had to be distorted with specialist software and overlaid onto the 3D conical form of the membrane. Each PVC coated polyester panel was then printed with a solvent based ink in Holland and then assembled in Bristol.
Careful detailing of the graphic at the overlapping seams ensured the overall pattern lined through from panel to panel.
The overall colour scheme was carried over to the three internal laminated timber masts and the steel perimeter tripods adding to the overall effect.
The quality of the light diffusing through the printed graphic and colourful geometric border provides a dramatic contribution to this high quality development.
Similar Projects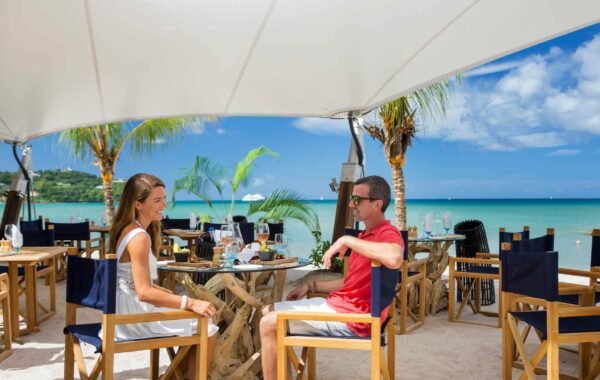 Sunswept Resorts – Toes in the Sand