Architect
Unit Architects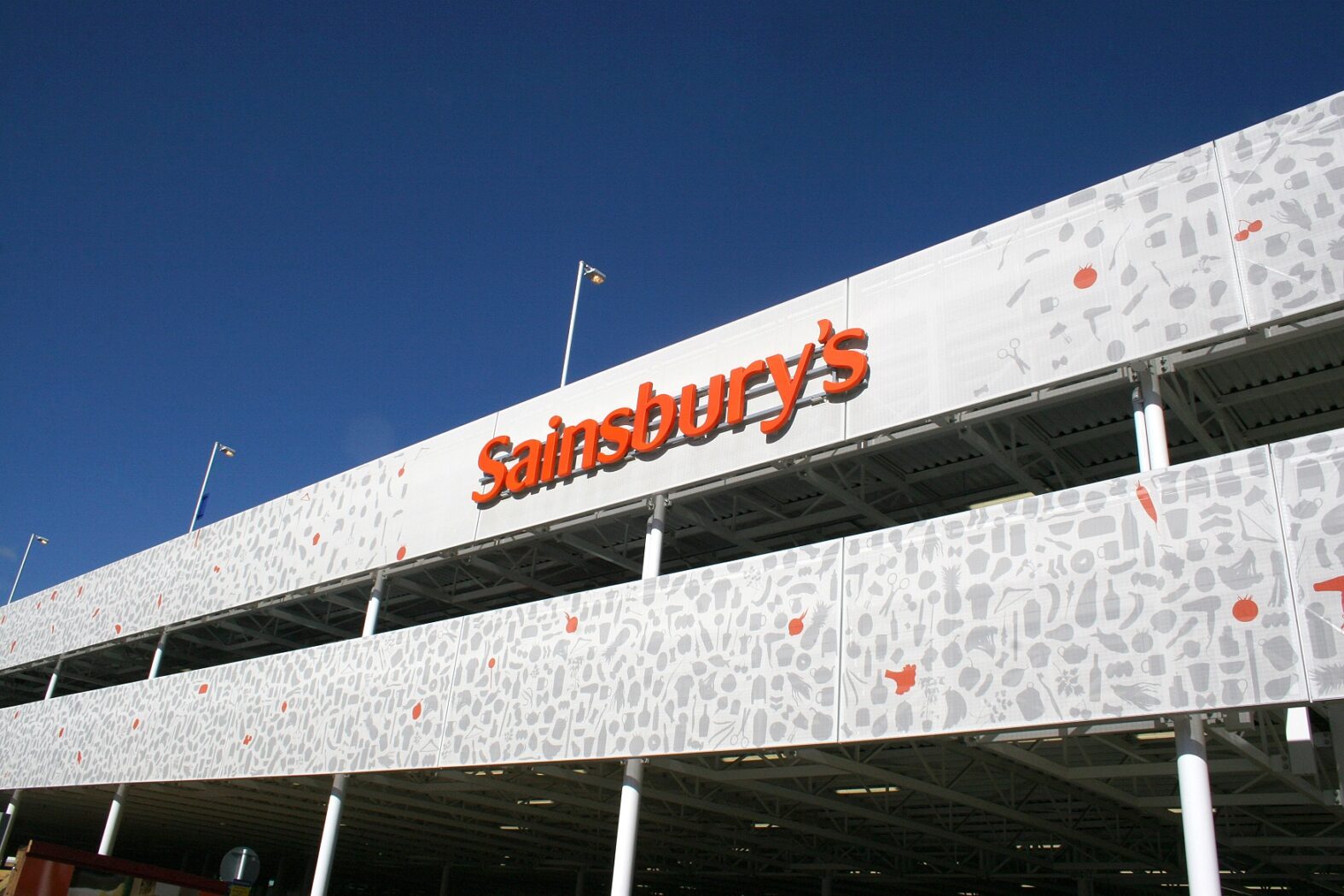 Project Outline
As the second project for Sainsburys, printed TEXO fabric cladding has proved popular with the client, not only for the impressive speed of installation due to off site assembly, but also the ability to customize the fabric cladding with architectural graphics.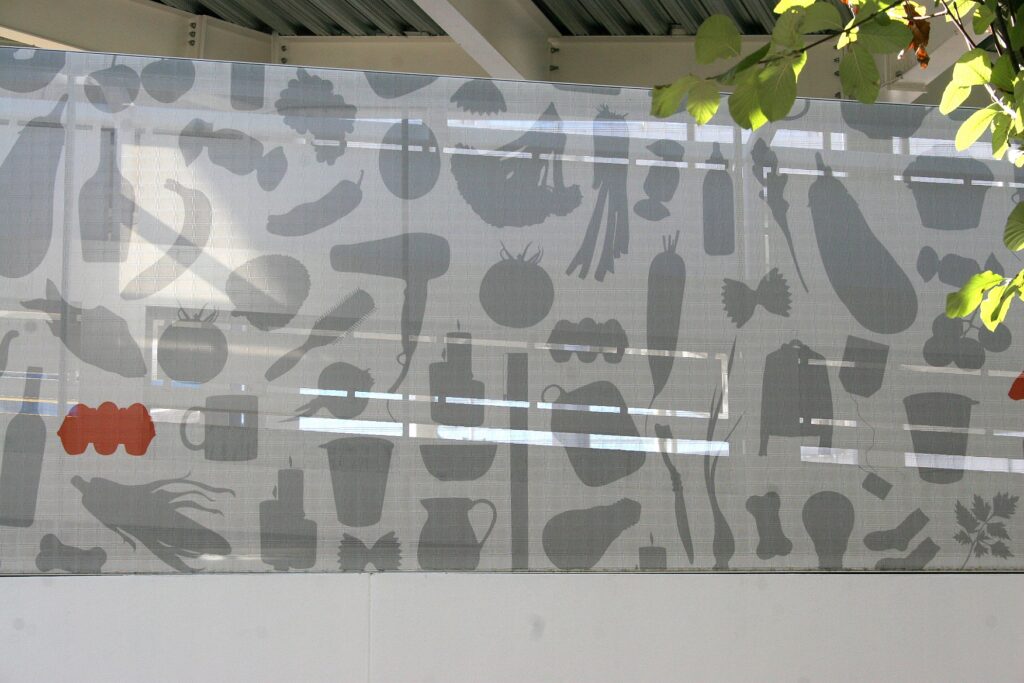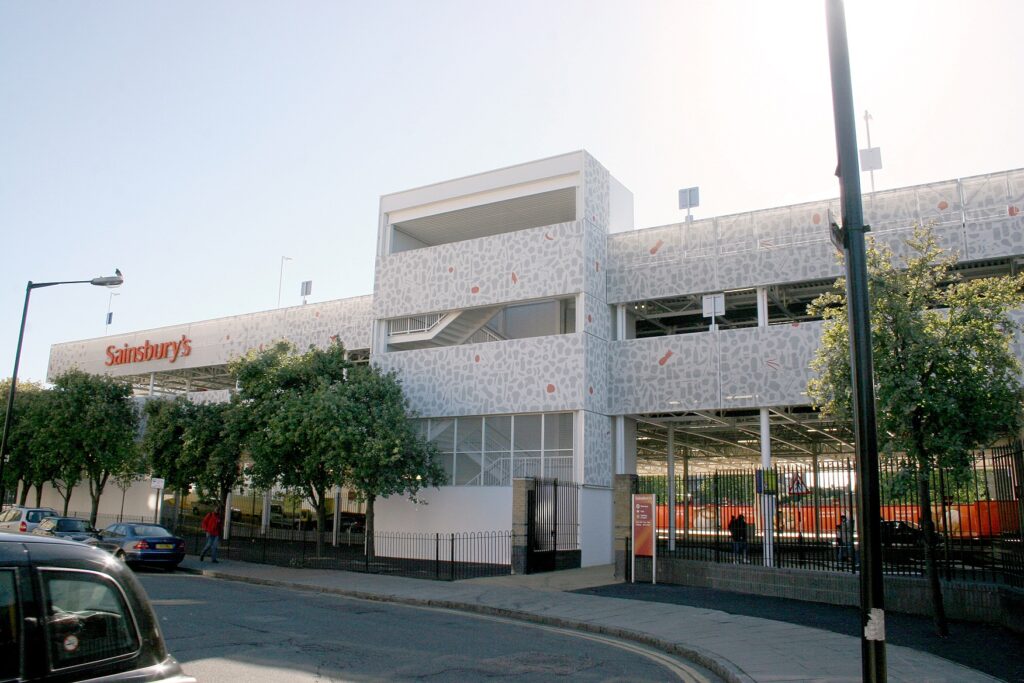 Our Solution
Working for our partners, Aura Custom, we utilised our inhouse wide format UV printers to print 119 tensile fabric panels. The design by Unit Architects consisted of an overcladding using steel reinforced pvc/polyester mesh tensioned onto TEXO frames developed by Italian company Tensoforma.
Results
Covering a total of 2,000 m2 the graphic panels are used as fabric cladding to a car park as well as being carried over into the cladding of the supermarket itself.