Tensile Fabric Covered Walkway Facade
In September 2010 the Sainsbury's store, Crayford reopened after an extensive re-fit, increasing in size from 30,000sq ft to 100,000 sq ft to become the largest Sainsbury's store in the UK. And to impress further, all the cooling, heating and hot water are provided by geothermal energy gathered 200 metres below ground. Consequently the new larger store has the same carbon footprint as the original, much smaller store. However, one problem remained; how to create a suitable fabric facade befitting a flagship store of such grand scale and landmark innovation?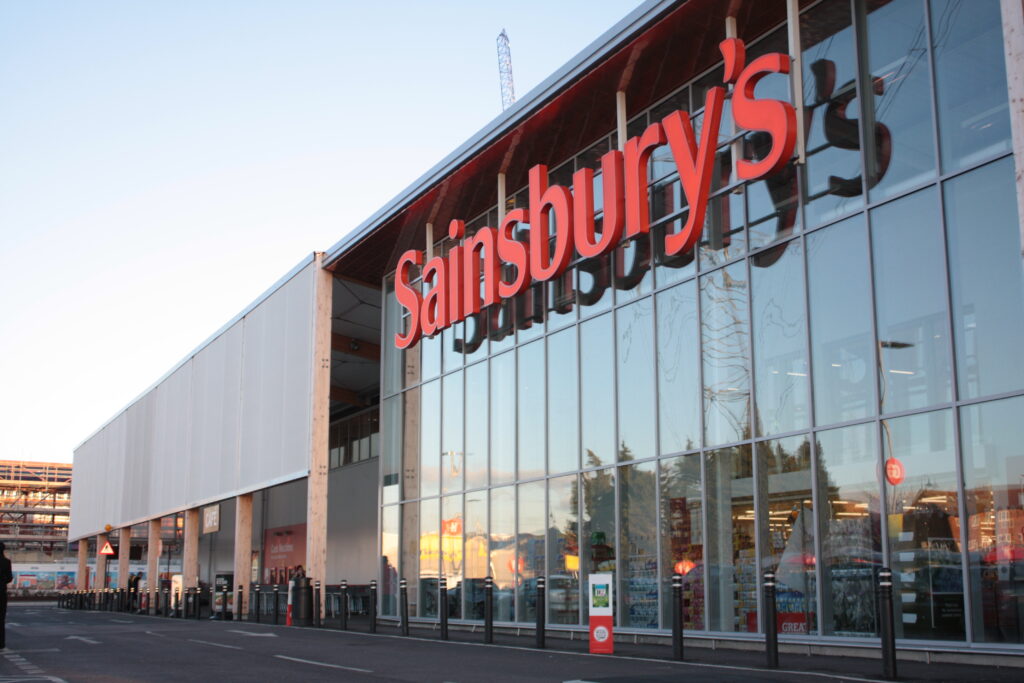 Our Solution
The solution, of course, is tensile fabric. Sainsbury's have been pioneers of tensile fabric use for many years, recognising the practical and aesthetic benefits of an eye catching structure. In this instance a covered walkway measuring a total of 126 metres in length runs across the front of the building, flanking the central floor-to-ceiling glass entrance. Vertical PTFE mesh panels measuring 7 metres high create a clean, understated frontage that allows a greater transmittance of light than solid fabric and excellent circulation of air, in turn helping to lower heat gain. The roof of the walkway is a flat, inclined PVC membrane that allows water to run off towards the rear of the walkway into a gutter system. All the individual fabric panels are fitted to steel picture frames which are in turn fitted to glulam columns and beams, allowing for efficient installation of the fabric.
Similar Projects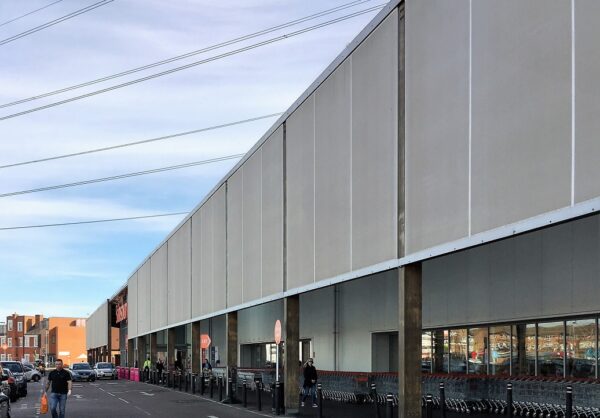 Sainsburys Crayford Refurbishment