Client
Base Build Services Ltd
Contractor
Base Build Services Ltd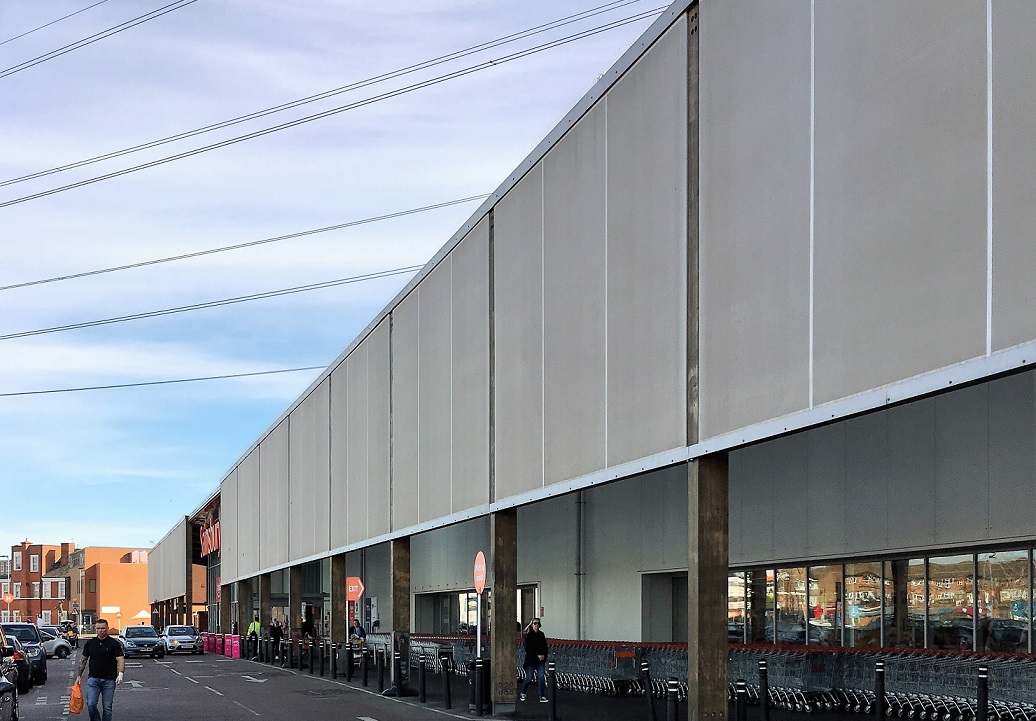 Fabric Cladding System
This PVC mesh fabric cladding system was designed to replace the existing façade at Sainsbury's in Crayford which had reached the end of its life. The refurbished fabric panel design gives greater protection from the elements and busy industrial environment extending the lifespan of the building, as well as an updated look for this busy retail store.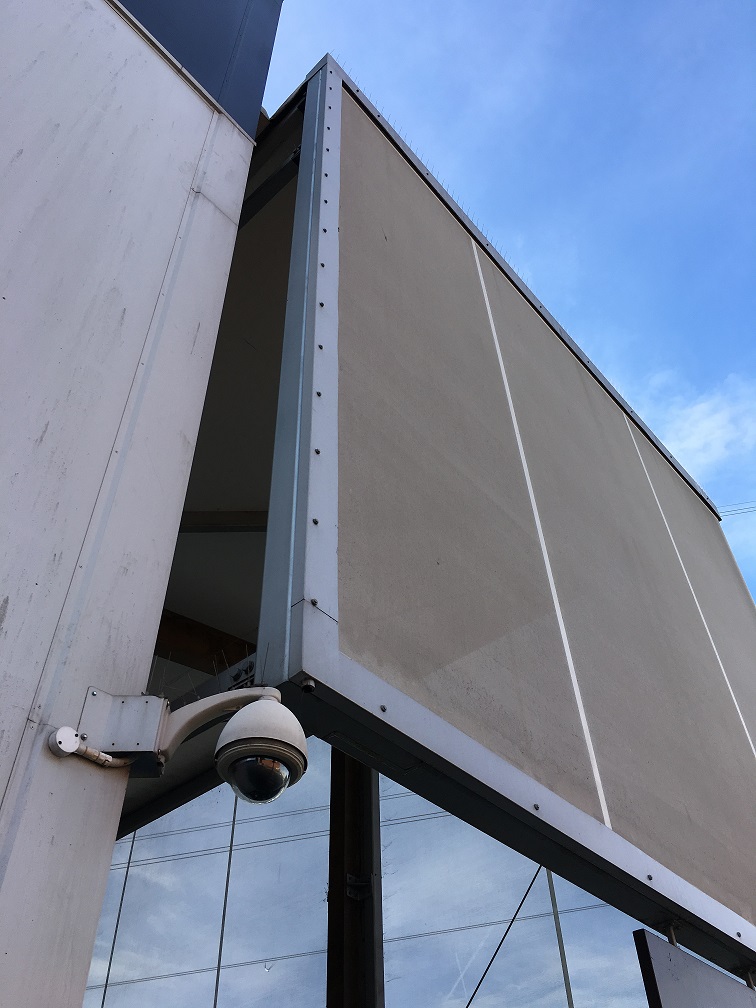 The structures consists of 1000sqm PVC mesh panels held by aluminium extrusion and fitted into an existing timber frame. The tensioning detail is covered by an attractive aluminium flashing.
The panels also serve as additional weather protection for customers where they join the walkway canopy we installed previously to the store exterior.