Architect
Atelier Architects
Contractor
Base Structures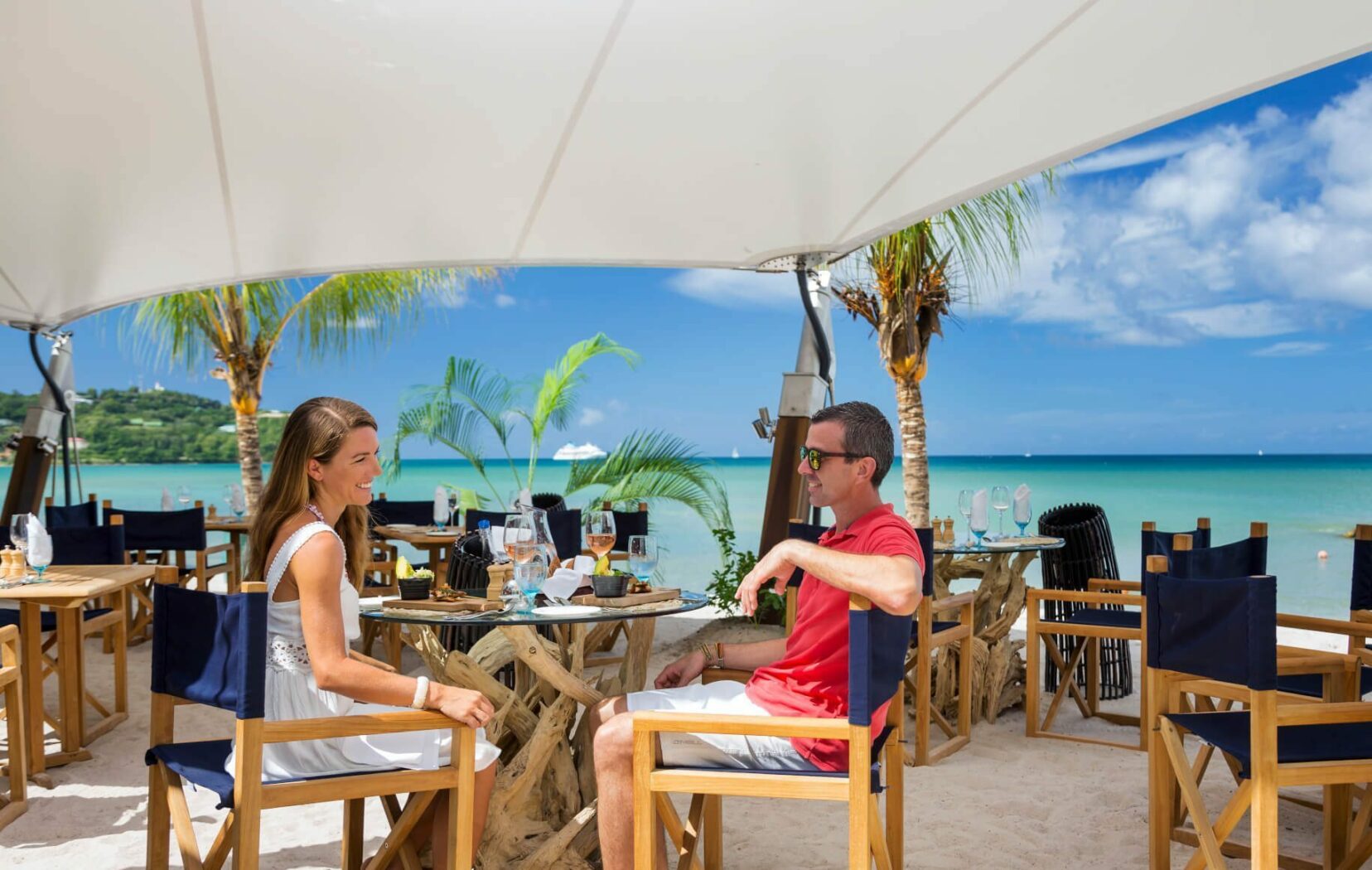 Project Outline
Designed exclusively for couples, The Rendezvous Hotel is an idyllic and intimate Caribbean hideaway, set on a beautiful two-mile stretch of white sandy beach and surrounded by seven acres of tropical gardens. To cover an outdoor seating area where couples and honeymooners enjoy the finest cuisine right at the water's edge, an open tensile fabric canopy was needed to provide both solar shade and the occasional rain protection.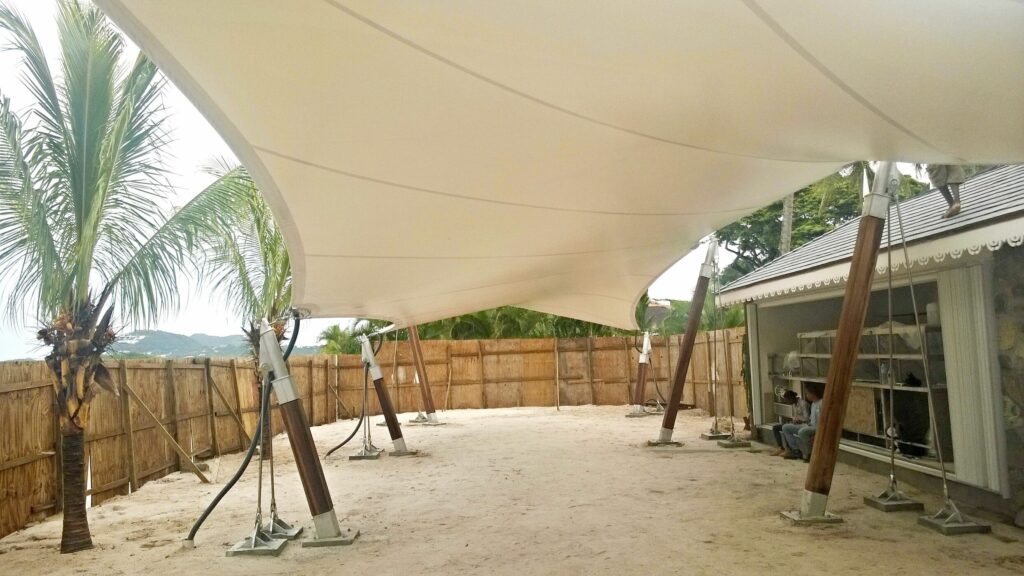 Our Solution
Based on one of our previous projects at Priory School, our pre-designed Malvern canopy was modified for this restaurant to ensure its high points were in the middle of the structure whilst its low points were on the edge. This was for practical reasons to ensure that staff members could easily access the seating area without the canopy getting in the way whilst serving customers. Also, due to the surrounding marine environment, we needed to use a very high specification of stainless steel to avoid any rusting. Finally, due to the risk of occasional hurricanes and high wind speeds, the restaurant needed the ability to dismount the fabric when necessary.
The Result
We may be biased, but the Toes in the Sand restaurant would definitely make it onto our bucket list. The addition of a tensile fabric canopy creates a more modern and stylish look to the restaurant whilst providing an intimate atmosphere for diners… who knew tensile fabric could be so romantic!