Contractor
Base Structures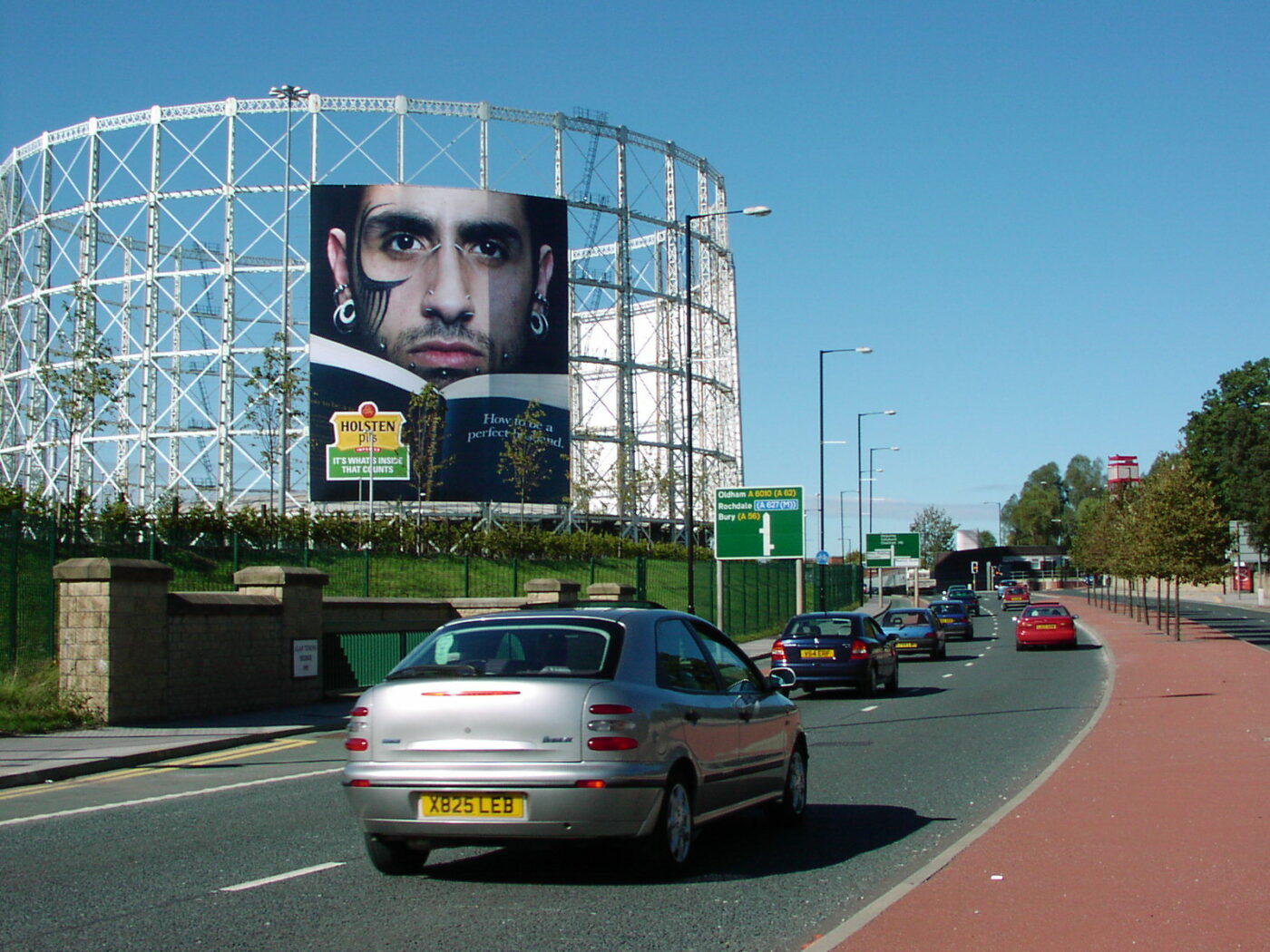 Printed Fabric Gasholder Advertising Banner
Large advertising hoardings are not everyone's cup of tea but in terms of sheer scale this one takes the biscuit! At over 6000m2 of roadside advertising area, this project was widely lauded as the largest Out Of Home opportunity available in the UK at that time. Sitting adjacent to the main arterial route from the M60 into Manchester and exposing full frontal glory to the new City of Manchester Stadium, this is one bill board that is impossible to ignore. Exposure was even claimed for airline passengers on the flight path into Manchester Airport!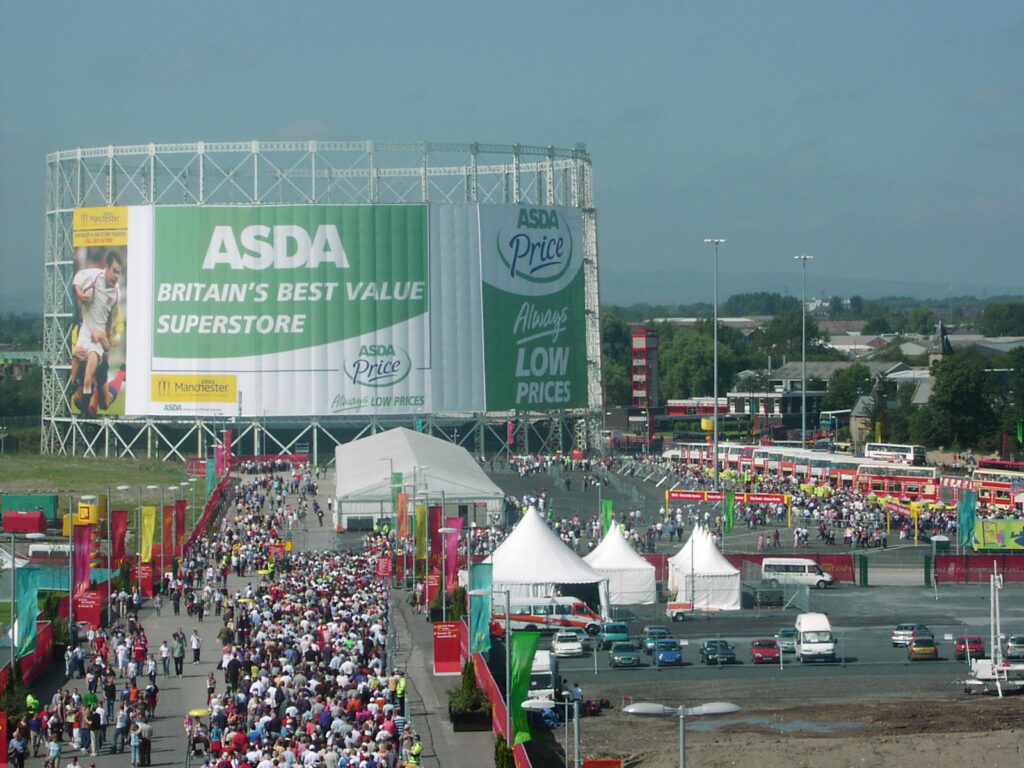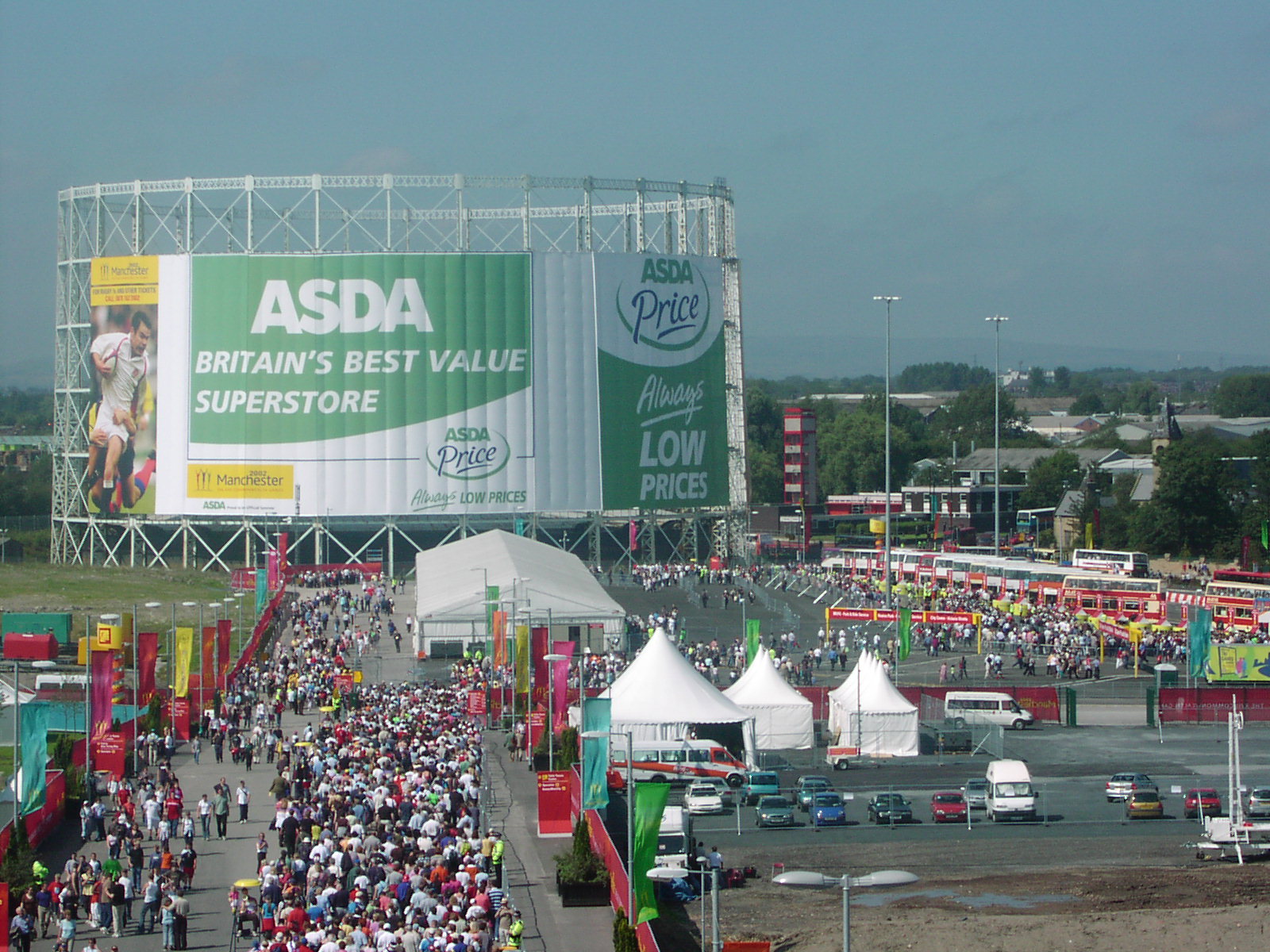 During the planning application process our client had to guarantee to the Gas-o-meter owners Transco, that clothing the structure would in no way detract from it functioning as originally intended. Therefore prior to receiving approval, extensive structural engineering calculations were produced which predicted that by wrapping the skeletal steel frame within a web of suitably tensioned stainless steel cabling the structure would not deflect sufficiently to stop the rise and fall of the gas chamber within. Thankfully the calculations were spot on and the resulting fully clothed gas holder continued performing unhindered and as unabashed as it had when naked!
An additional USP of this site was that the cable net devised for carrying these super large printed banners allowed for quick, 8-hour removal and re-installation of the media so that a pair of eyes seeing it on the way to work in the morning would be exposed to a different campaign on the way home in the evening. Striking visibility has always been the life blood of the advertising industry.