Client
Kerry County Council
Location
Listowel
Republic of Ireland
Contractor
Base Structures UK Ltd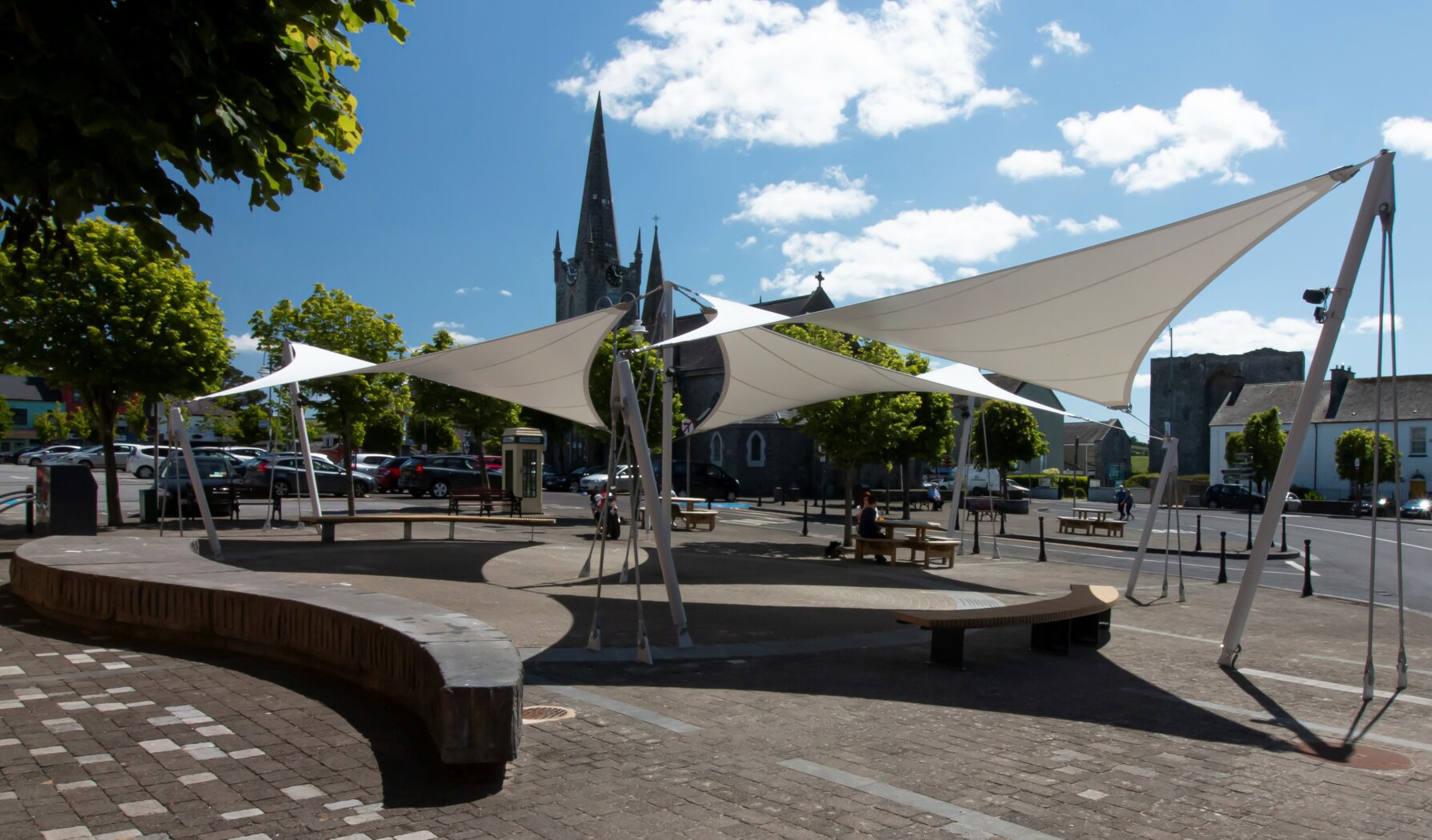 Three Shade Sail Canopy Scheme
Architect Ilsa Rutgers approached us to assist her devising a canopy scheme for Kerry County Council. They were looking to create an attractive covered area for The Square in the centre of Listowel, that would stimulate more outdoor interaction including live performances in the existing pedestrian area.
The Council were very keen that the solution be sympathetic to the heritage and historical architecture of The Square.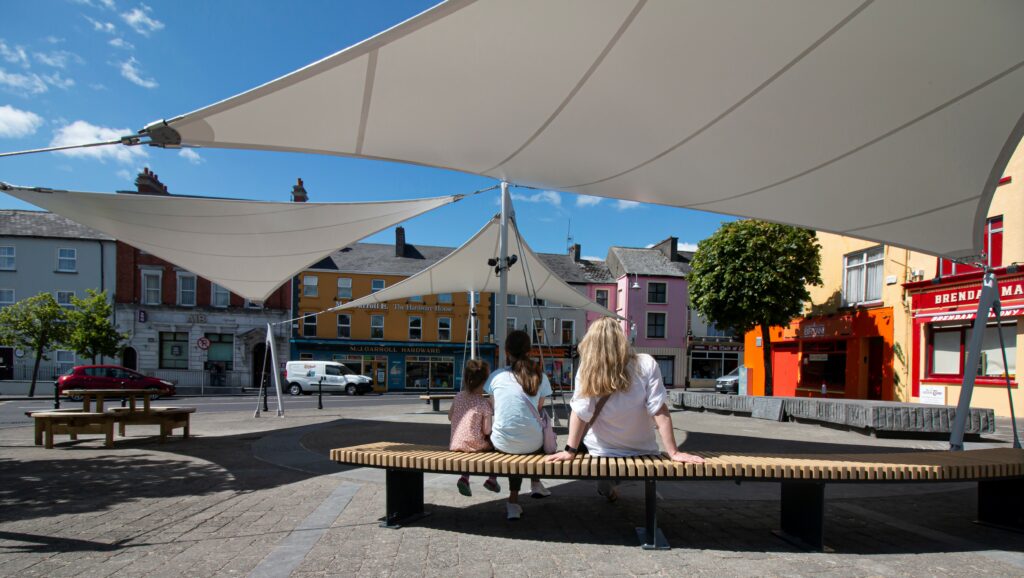 Our Solution
We proposed a series of three of our pre-designed Malvern 4P 700 canopies modified to be grouped around a central mast. This provided good coverage with the minimum of structure and resulted in a dynamic and attractive feature for the town centre.
The Results
The structure is also fitted with colour change LED lights with various pre-programmed settings that adds further visual impact at night.
Similar Projects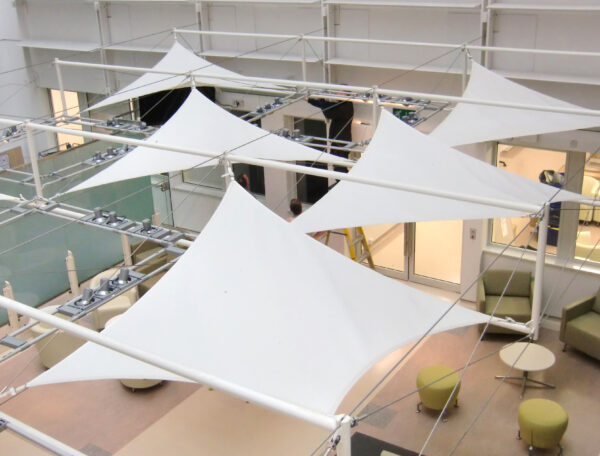 Chelsea & Westminster Hospital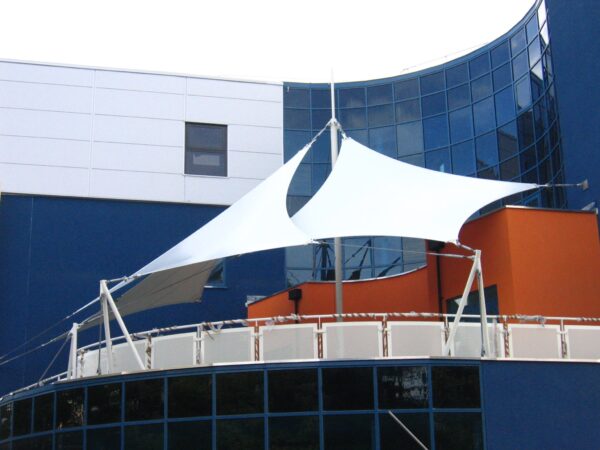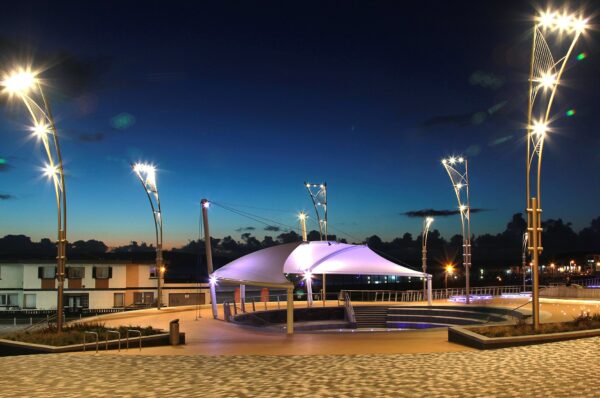 Portrush, Northern Ireland
Portrush
Related Articles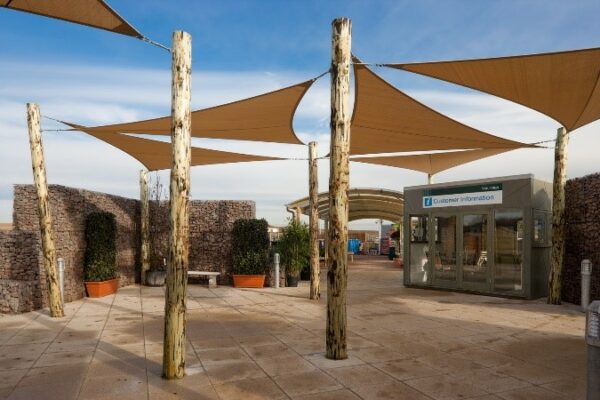 Base Structures and City Dressing collaborate on vision for the future of public spaces
We are really excited to announce a collaboration and to introduce a new range of outdoor solutions for socialising this summer in our towns, high…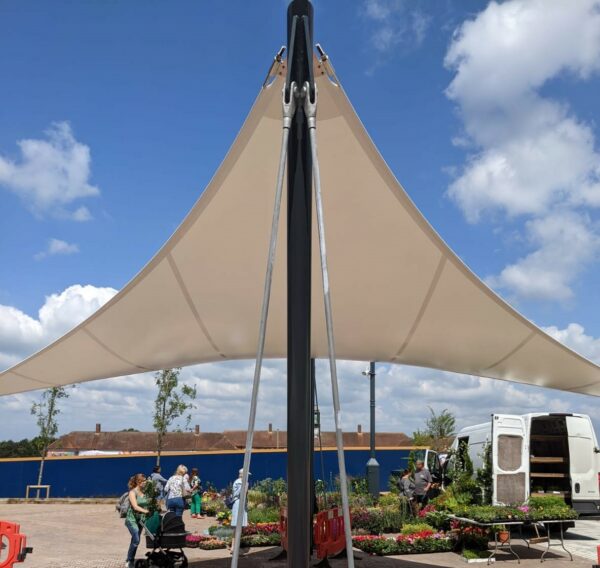 Improving socialising with outdoor canopies
The versatility and flexibility of a good canopy set up can alter the dynamics of an environment. It can provide extra space where required, especially…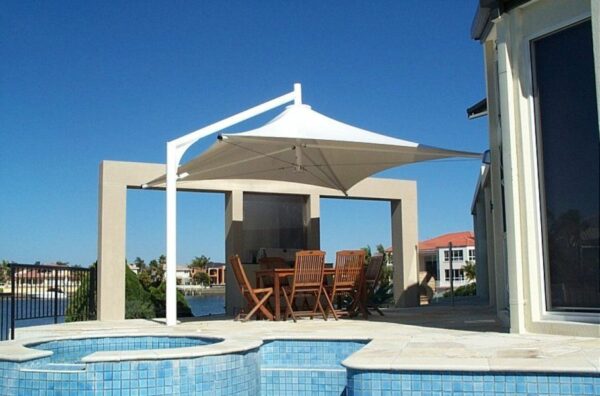 Canopy examples to inspire your next outdoor project
If you're looking for some inspiration to transform your outdoor space over the summer period, canopies are well worth looking at. Canopies can reinvent, rejuvenate…