Client
Longcross Construction Limited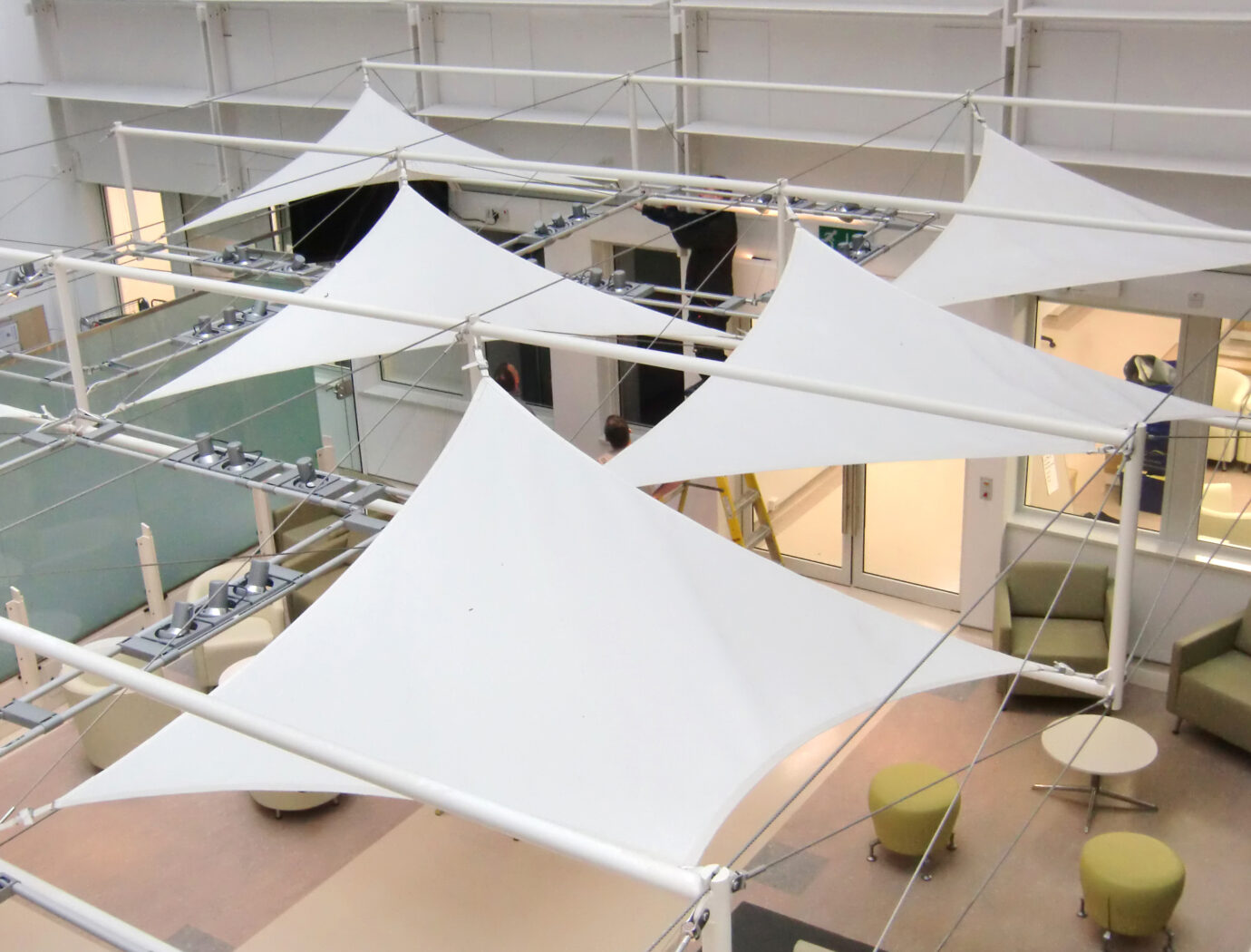 Tensioned Frames Incorporating Fabric Sails and Lighting
Chelsea and Westminster Hospital in Fulham Road, London, wanted to transform a new patient seating area into a comforting space which has a private and cocooned feel. To do this, Base needed to complete a suspended lighting rig that could also carry privacy screening into the seating area within the heart of the hospital.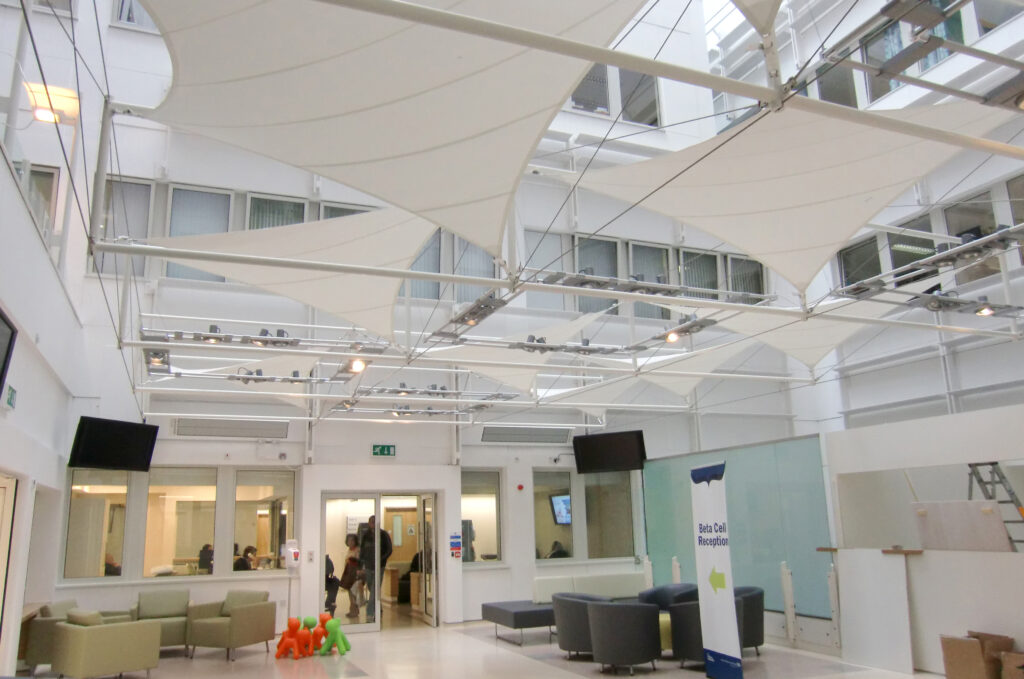 Our Solution
Base were employed to design, manufacture and install the fabric sails and lighting. We could not suspend anything directly from above the seating area and so we had to use tension cables which were rigged horizontally to fix tubular steel frames within a spider's web of tensioned steel cables. These steel frames allowed us to form a geometric grid within the space, into which we could suspend a series of Hypar feature sails. The spaces between the sails were then used to incorporate the lighting assemblies.
Results
The fabric sails create a contemporary yet comforting feel in the seating area and brighten up the heart of the hospital.