Contractor
Base Structures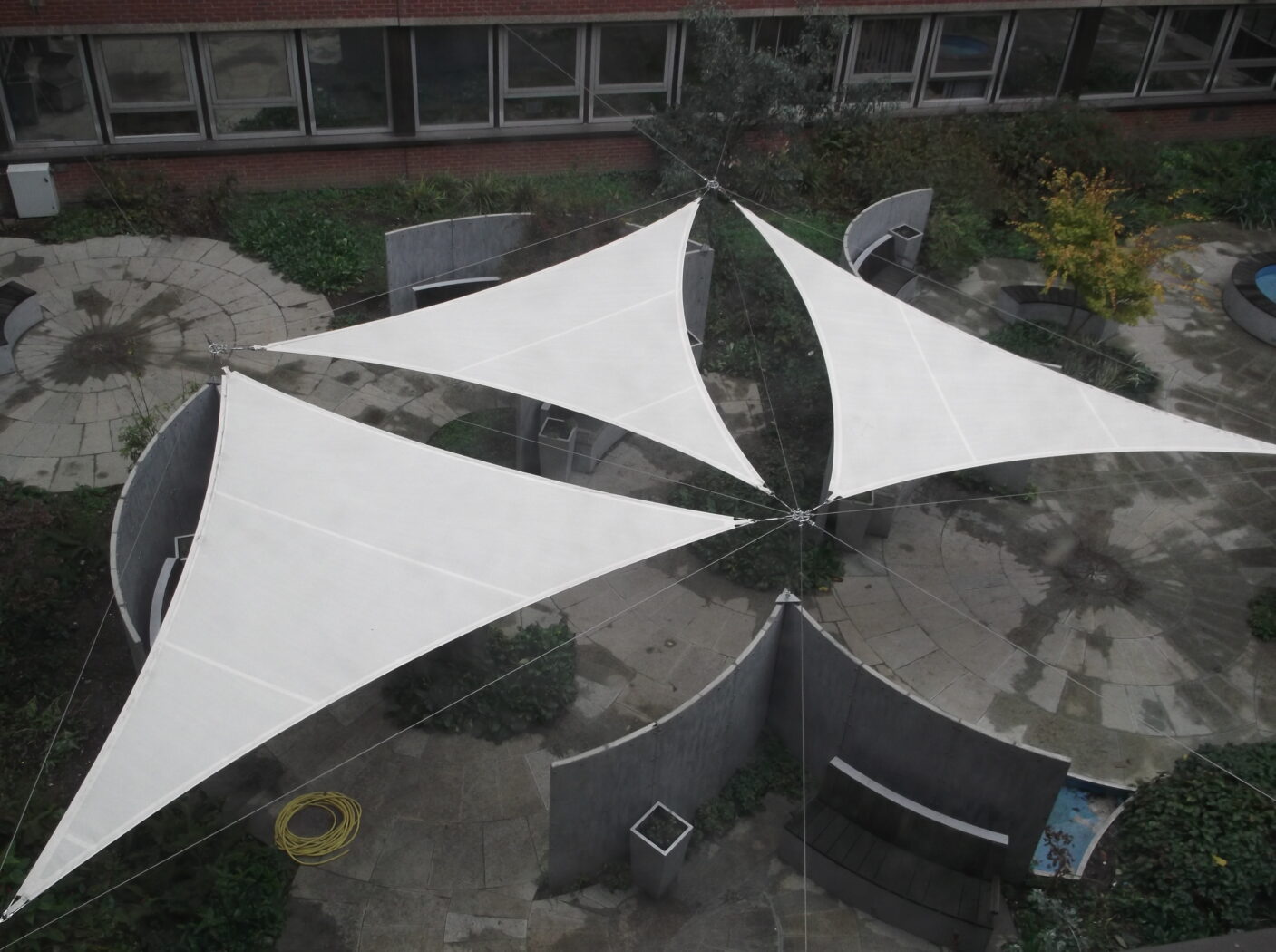 Courtyard Garden Fabric Shade Canopies
St George's Hospital is one of the principle teaching hospitals in England, not only training medical students to the very highest level but also carrying out advanced medical research. With an international reputation for quality of care and cutting-edge treatment, the hospital required an equally dynamic and effective source of shade for patients, staff and students within an internal courtyard garden.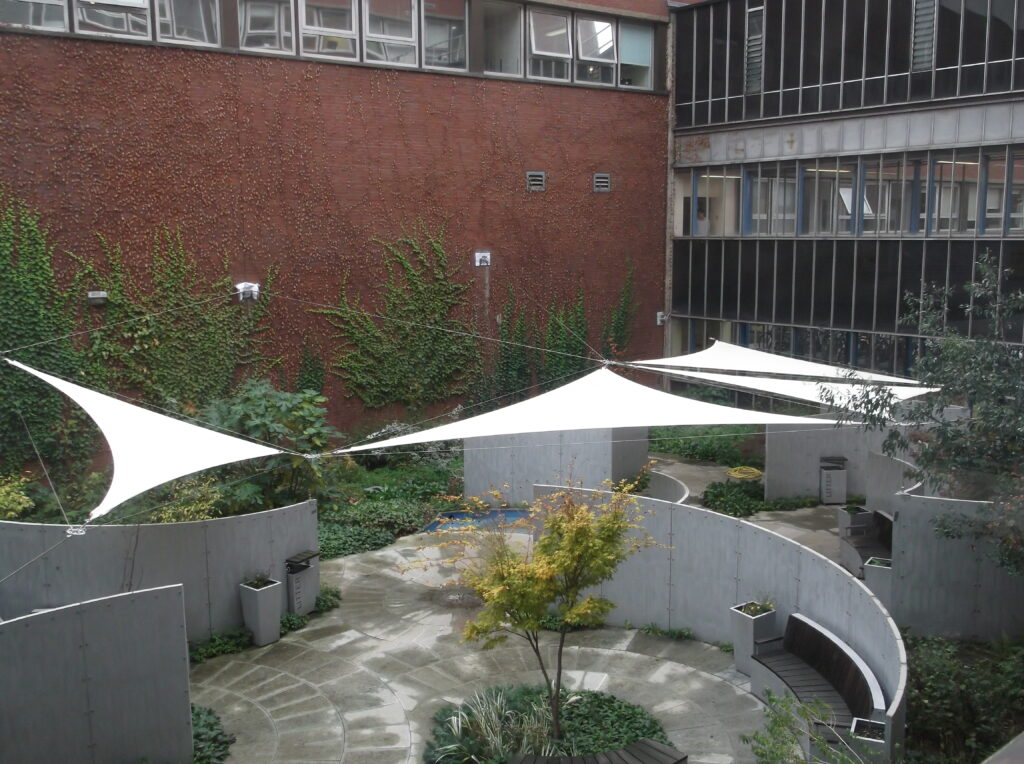 Our Solution
The triangular PVC mesh sails are suspended from a tensioned cable net that is tied into the surrounding building structure. This elegant design enables the fabric sails to float above the garden without adding obstructive steelwork into the oasis of calm. The sails are designed to be easily demountable, allowing them to be removed in the winter without fuss when there is no longer any direct, harsh sunlight and the lack of steelwork means there is no trace of the installation once they are removed.
Results
The garden provides an essential space for relaxation and respite from the stresses of both medical treatment and intensive training. These shade fabric canopies provide vital protection from the sun, greatly extending the use of the garden throughout the summer.
Similar Projects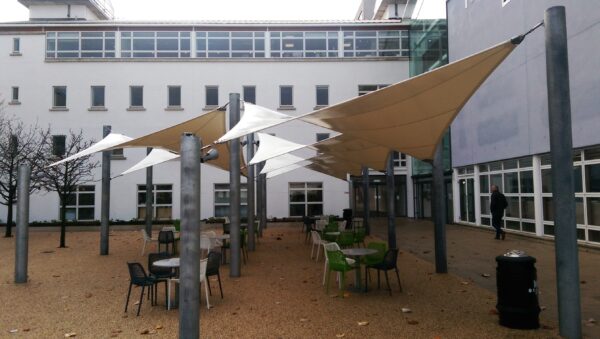 University of Portsmouth – Portland Building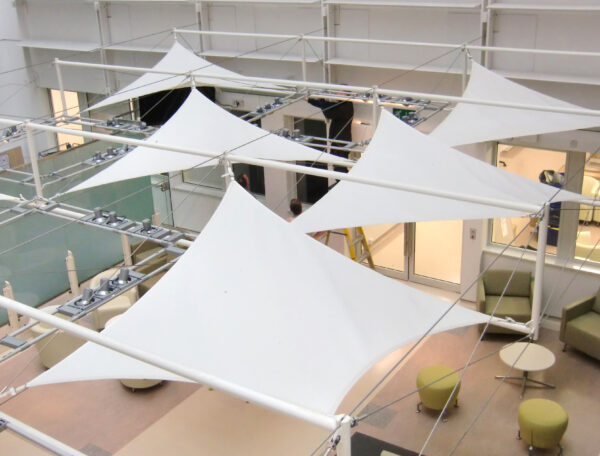 Chelsea & Westminster Hospital