Location
Portrush, Northern Ireland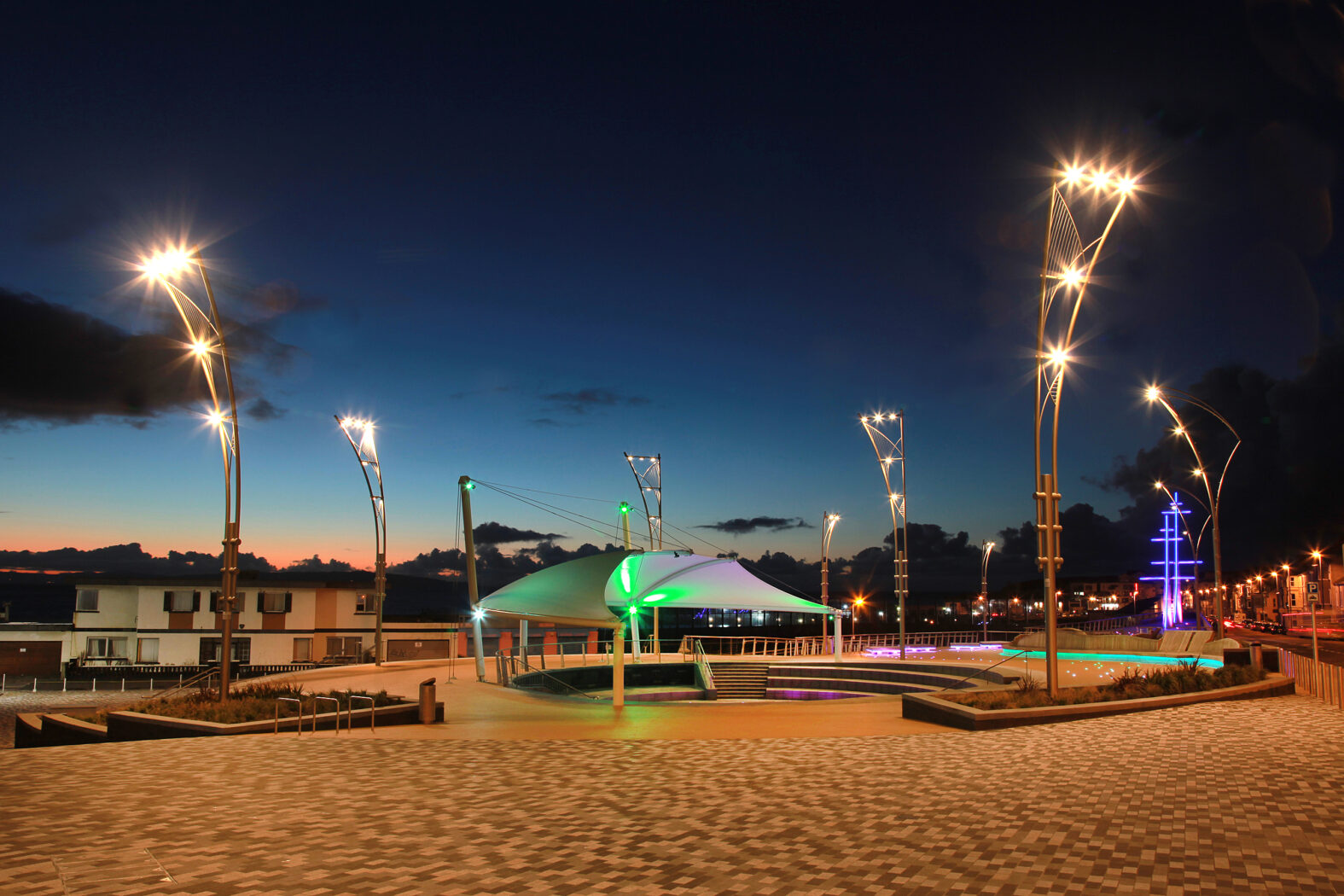 Project Outline
Portrush is a seaside town in Northern Ireland, well known for it's extensive sandy beaches and a favourite holiday destination for generations of tourists. In an effort to maintain the seafront as a jewel in the tourism crown, Coleraine Council have undertaken extensive redevelopment of the Station Square area in Portrush – this includes an amphitheatre used for public performances and entertainment on the seafront. Given the exposed location and lively meteorological conditions, a canopy formed an essential addition to the outdoor entertainment hub.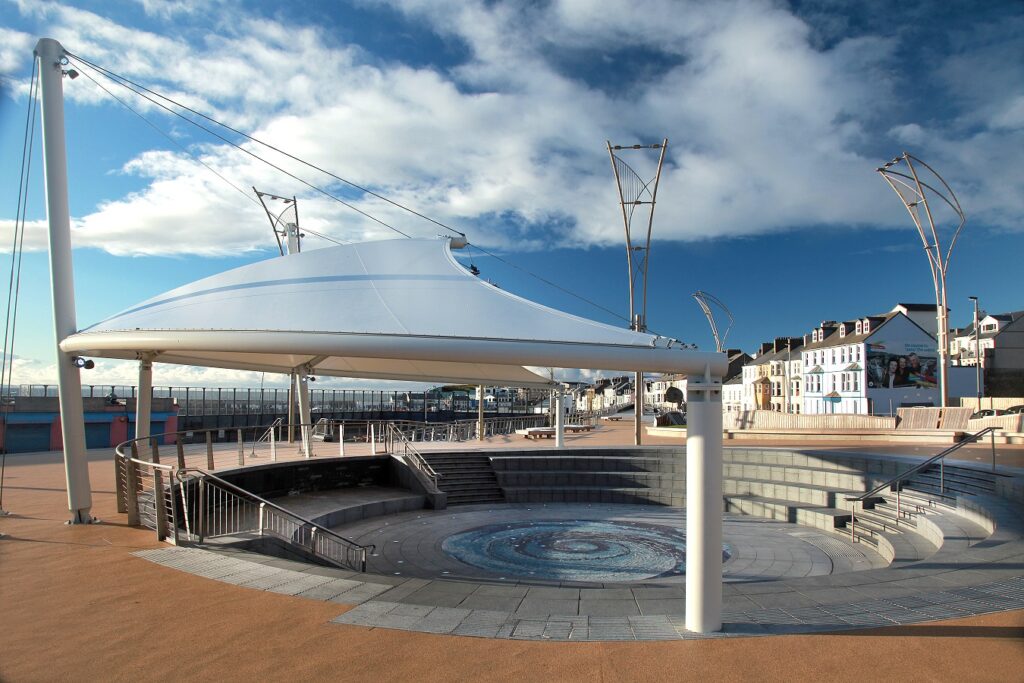 Our Solution
The fabric canopy from our pre-designed range is the Cambrian, which is manufactured in one complete piece and will withstand the worst weather Northern Ireland can muster. Indeed it is this weather that caused the only complications during installation, high wind speeds making it unsafe to unfurl the untensioned canopy. Luckily for all involved a break in the weather allowed Base to complete the install just in time – for Portrush the show can well and truly go on.
Results
A sweeping, shell-like fabric canopy embraces the amphitheatre to lend shelter to both performers and tourists. The two main inclined masts support the fabric canopy, reflecting the maritime history of the location.