Playground Fabric Canopy Shelter
Ousedale School has been serving the community of Newport Pagnell, a small town within the borough of Milton Keynes, since 1963. In 2014 the school refurbished tired areas that included the History and ICT Block with a fresh, contemporary scheme. Extending the modern makeover outside, a fabric canopy was planned that would not only maximise the usable exterior space but to add an architectural flourish to the school grounds.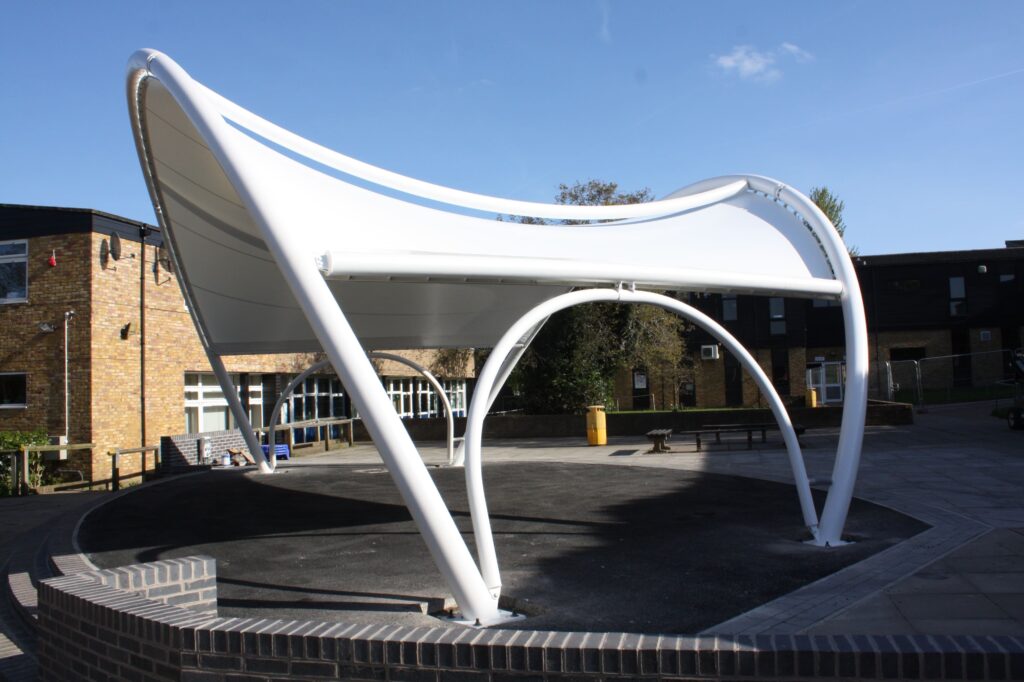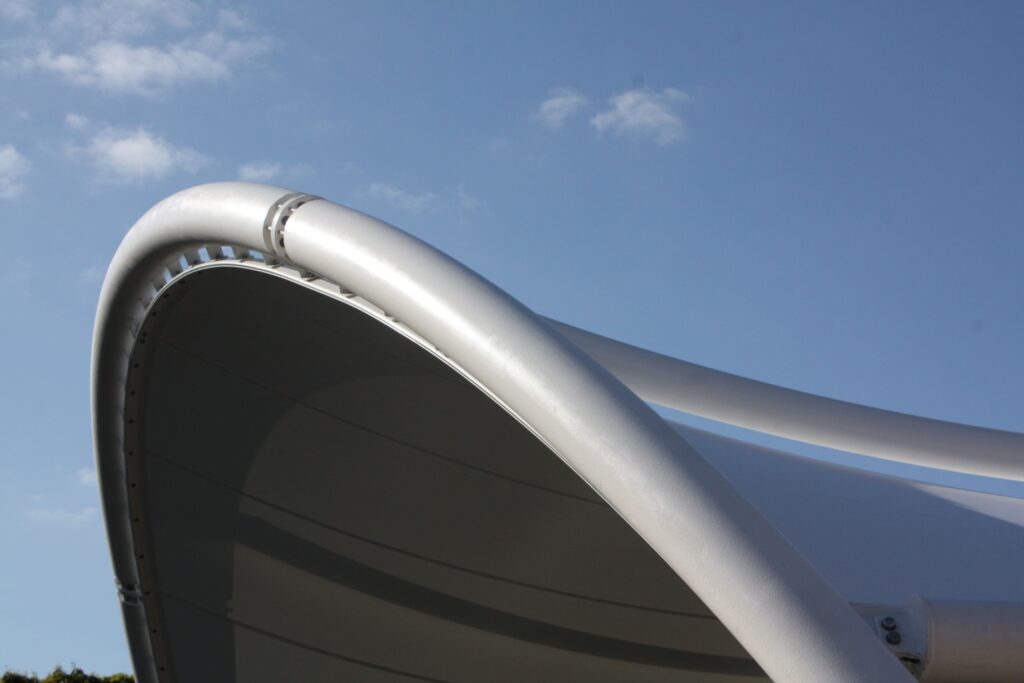 Our Solution
Drawing inspiration from our pre-designed, award winning Blencathra canopy we installed in nearby Campbell Park in Milton Keynes, we worked with the school to redesign the canopy to optimally suit their own requirements. A reduction in size from 16m to 12m resulted in the Blencathra 12m canopy that would sympathetically fit within the existing school landscape whilst still providing an impressive amount of shelter. Unlike it's bigger brother in Campbell Park, the demountable side and rear walls were completely omitted to create a permanently open structure.
Results
The canopy has proven to be a hit with the pupils and staff alike, providing a new focal point and an added sense of identity to the school grounds. A perfect lesson on the flexibility of tensile canopy design!
Similar Projects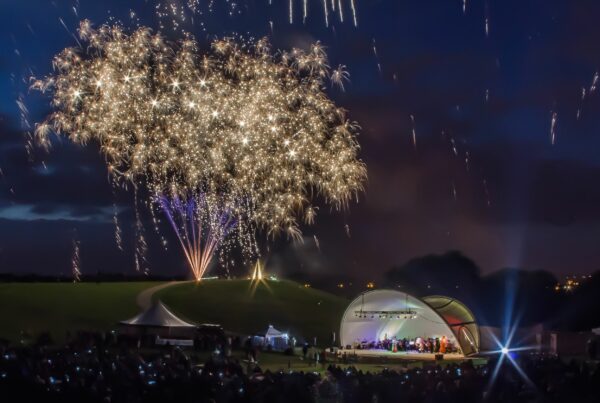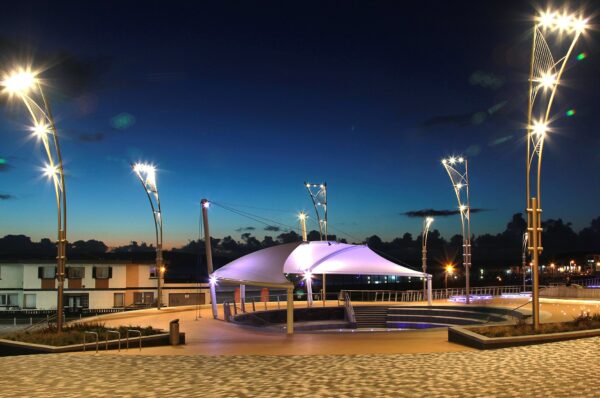 Portrush, Northern Ireland
Portrush