Client
The Parks Trust, Milton Keynes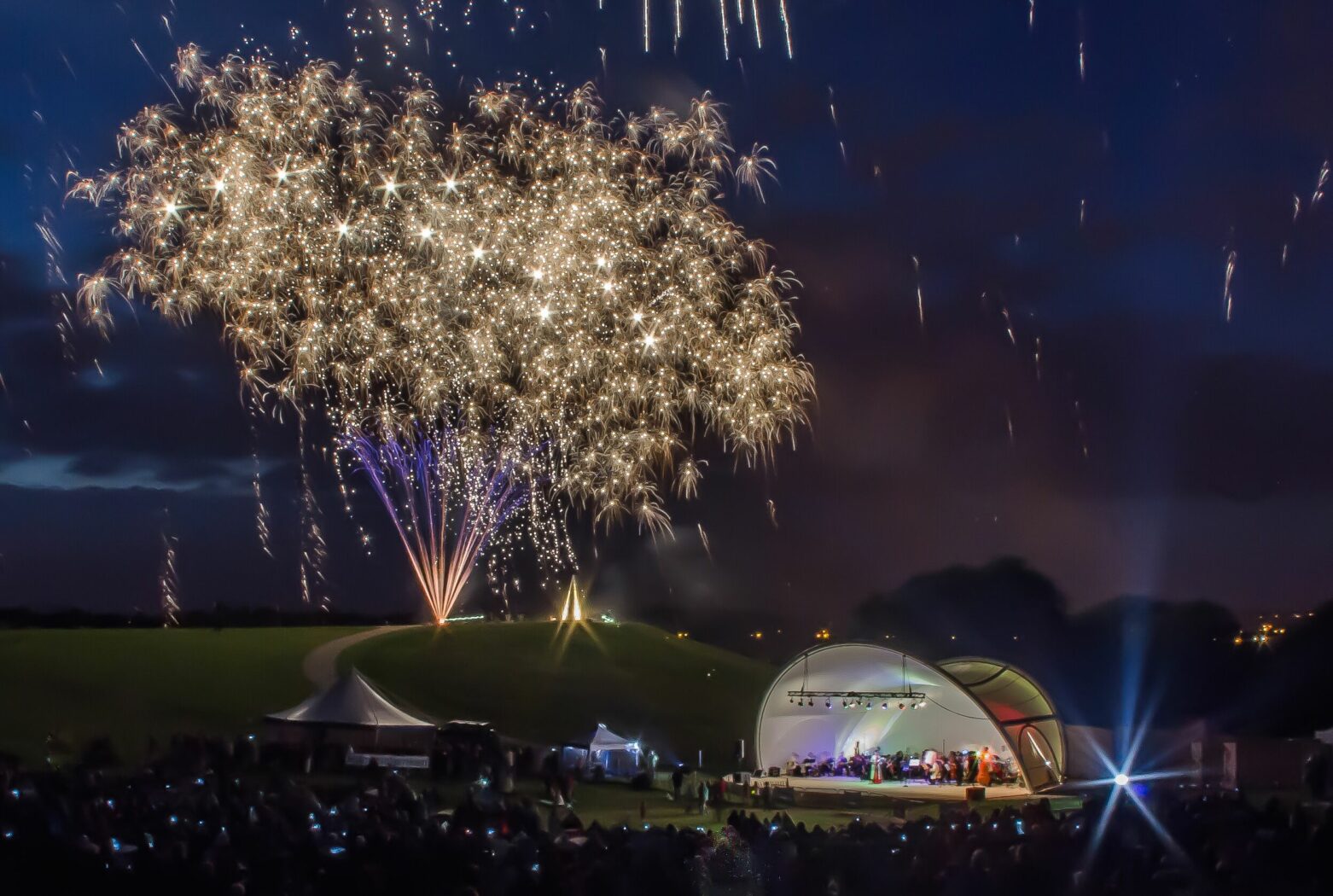 Performance Fabric Canopy with Demountable Walls
Located in the centre of Milton Keynes, Campbell Park needed a performance canopy to host many of the major festivals and events that take place in the town, from music and open air film performances to kite festivals and cricket matches. Likened to Central Park in New York, Campbell Park has grown into a central hub for recreation and entertainment, not to mention the contemporary developments continuing to grow along the periphery of the park.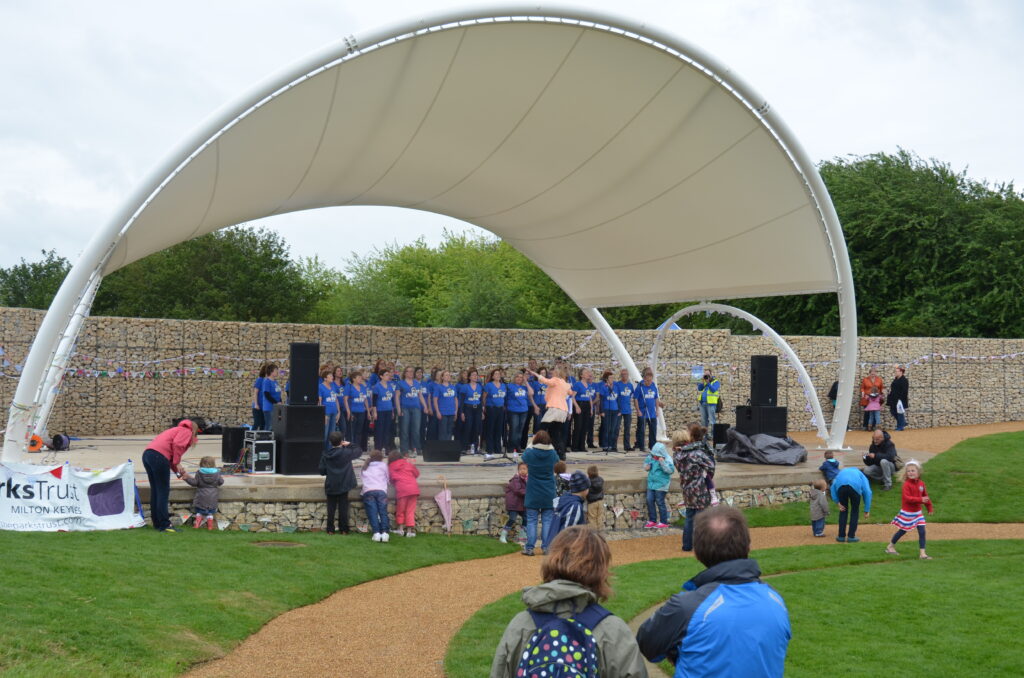 Our Solution
To keep apace of the parks popularity, The Parks Trust has completed major works within the grounds in early 2012 – a significant part being this performance canopy. Intended for music concerts and theatre productions, the saddle canopy has demountable rear and side walls that can be removed to prevent vandalism when performances are not taking place. The steelwork has also been specifically designed to support a full range of stage lighting equipment, creating a theatrical facility worthy of any star performance.
Results
The inclined nature of the main steel members presented a very challenging installation, but one that was completed within a very compressed time line to enable landscaping works to be completed shortly after.
The Campbell Park stage canopy also won an Award of Excellence at the 2012 IFAI International Achievement Awards.
Similar Projects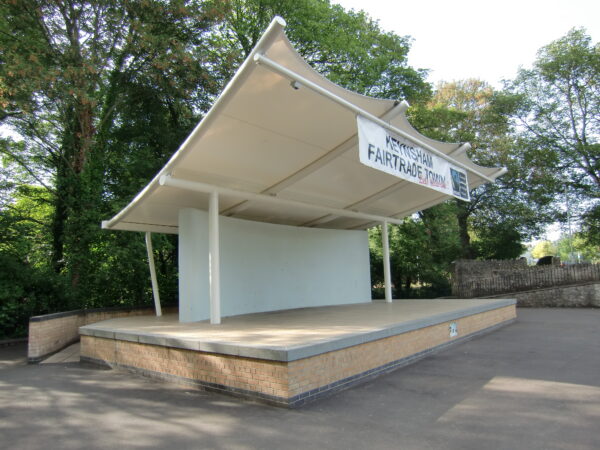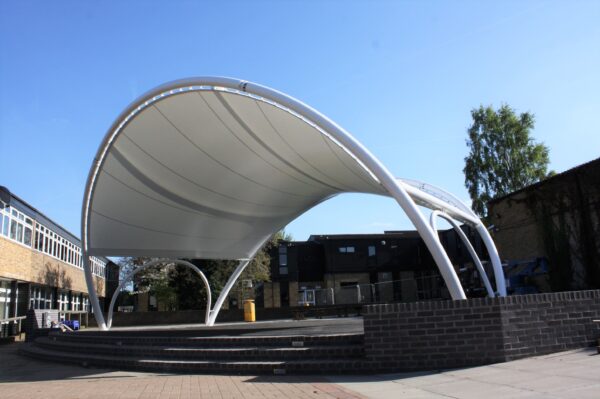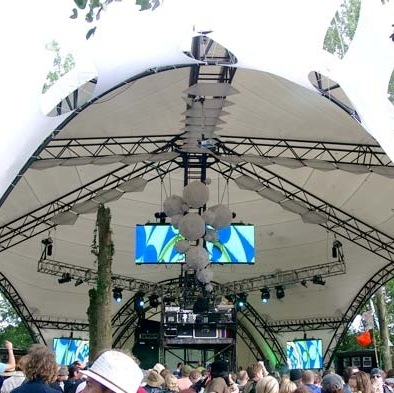 Glade Stage Glastonbury Festival