Contractor
Base Structures UK Ltd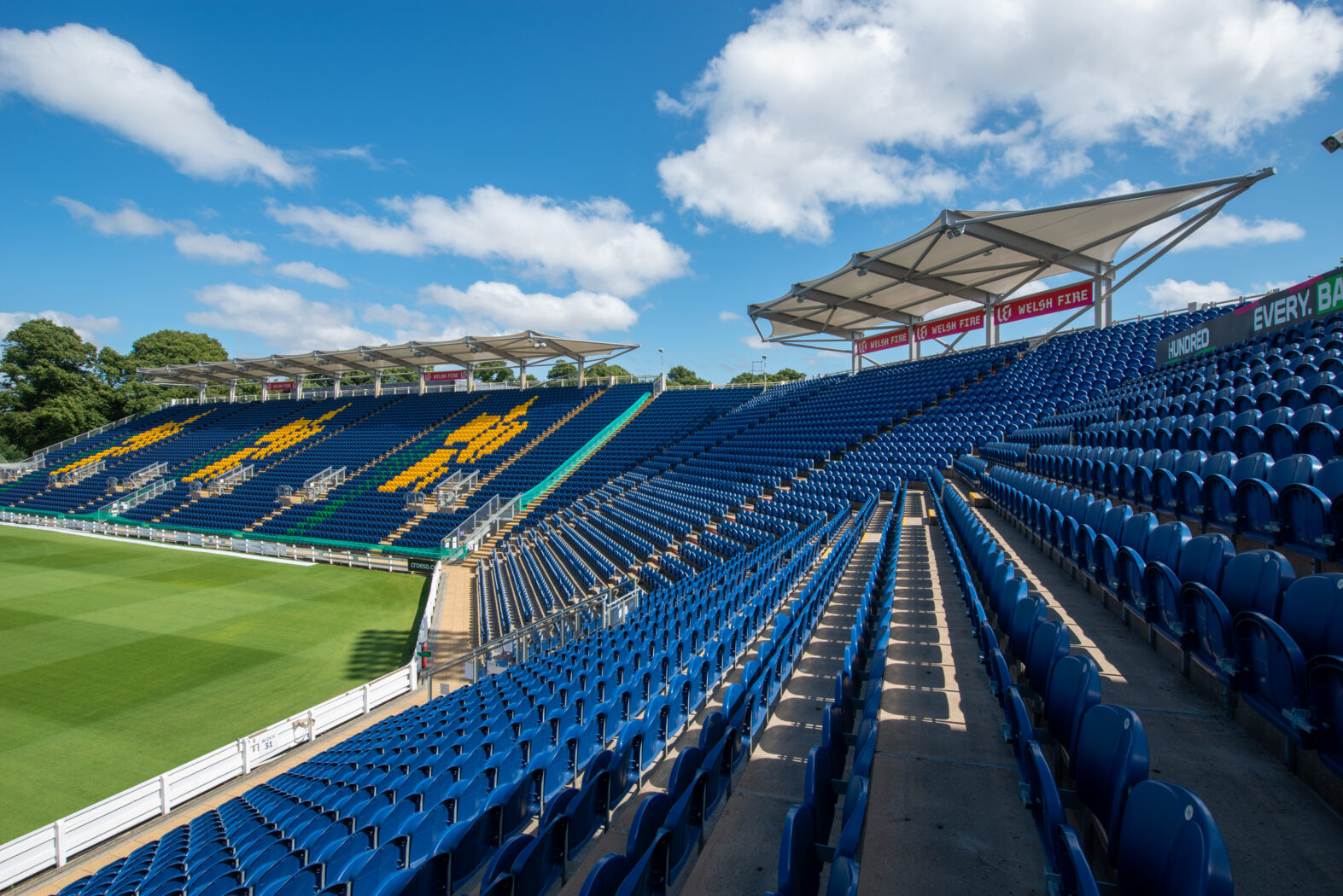 Tensile Fabric Seating Stand Covers
TFT Consultants approached us on behalf of the Glamorgan Cricket to replace the two membranes of the seating stand covers at the Sophia Gardens stadium as the original membranes had reached the end of their design life.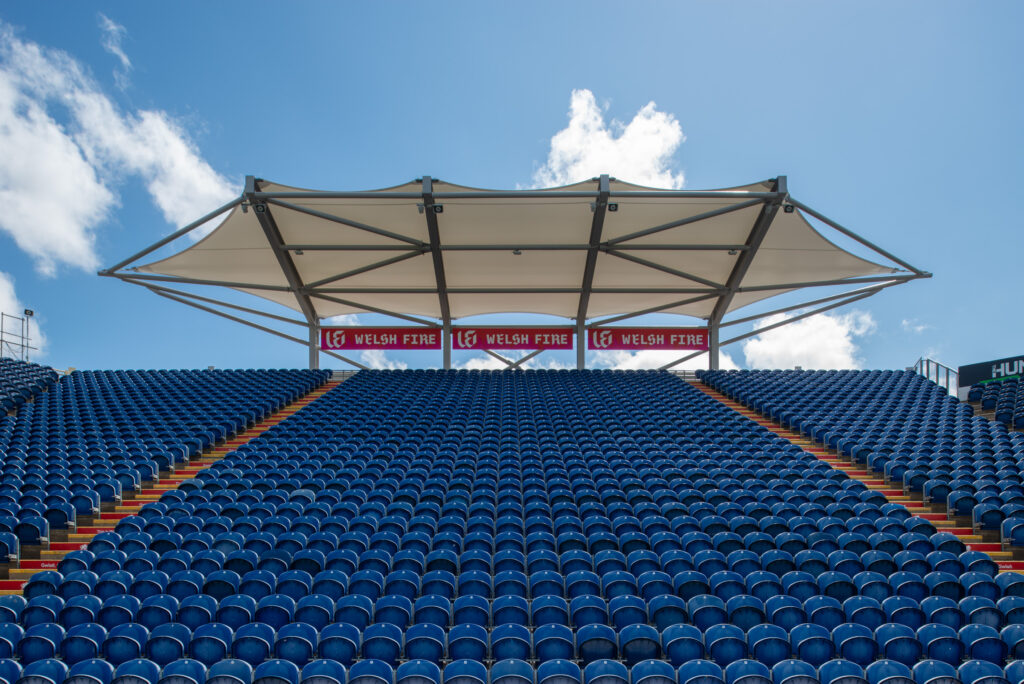 Our Solution
To give the stadium a fresh new look and renewed canopy lifespan for years to come, we removed both old membranes and supplied and installed new membranes to both the Croeso and Pro Steel Engineering Stands. We inspected the associated steelwork for suitability of re-use on both structures and re-furbished where necessary.
As part of our zero waste to landfill policy we used our network to find re-use opportunities for the old fabric, that whilst past its structural design life could still be used for many other applications, including wrapping timber for waterproofing.
Similar Projects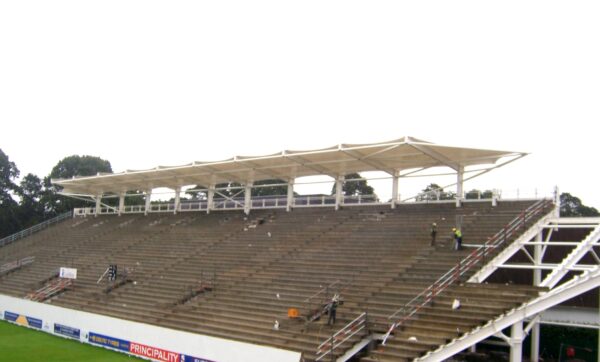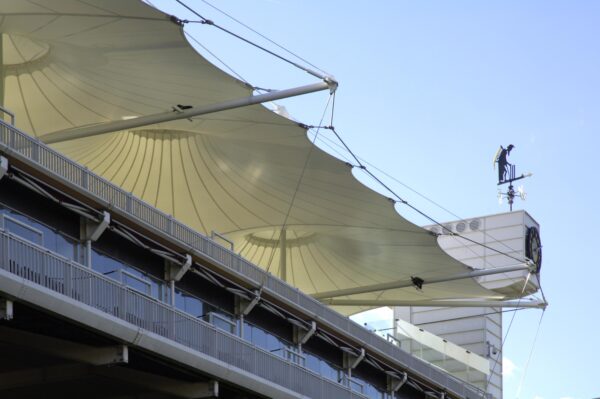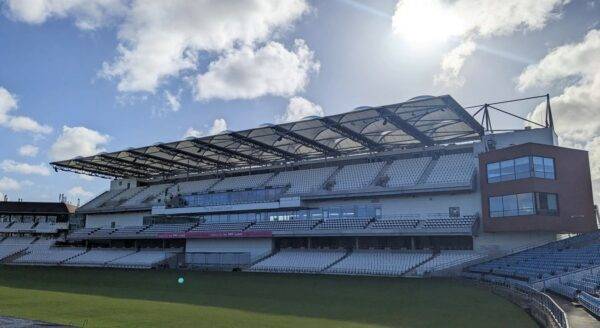 Emerald Headingley Stadium
Related Articles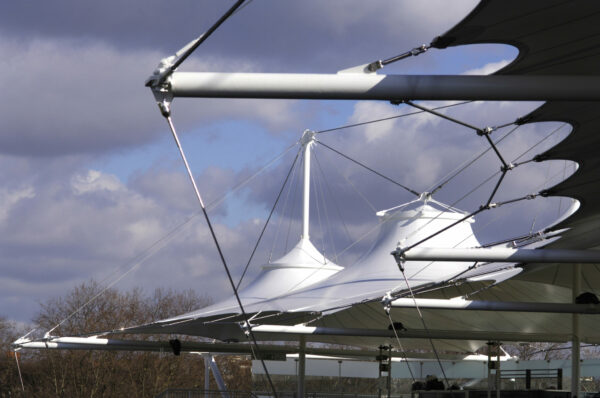 Canopy Replacement: How Replacing Old Fabric Canopies Improves Building Lifespan
Over the years, canopy fabric technology has improved dramatically, and although in most cases our pre-designed canopies or bespoke systems will still be doing their…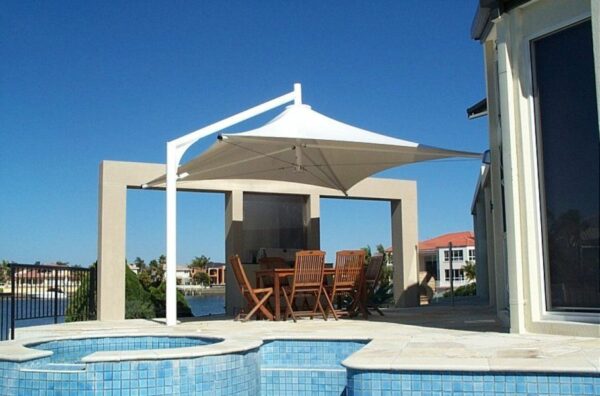 Canopy examples to inspire your next outdoor project
If you're looking for some inspiration to transform your outdoor space over the summer period, canopies are well worth looking at. Canopies can reinvent, rejuvenate…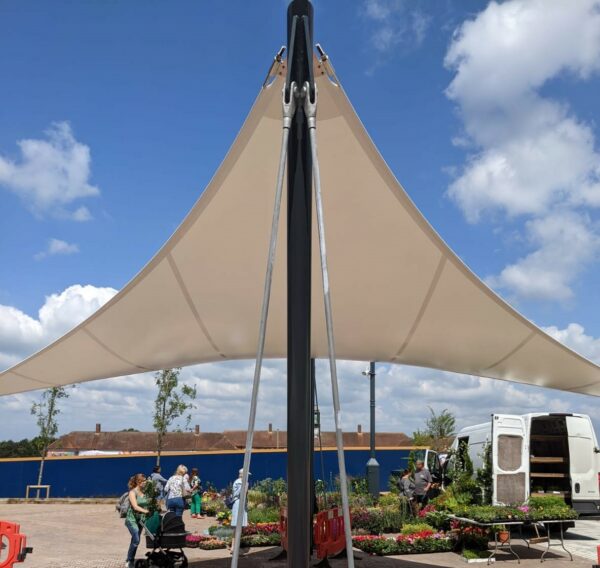 Improving socialising with outdoor canopies
The versatility and flexibility of a good canopy set up can alter the dynamics of an environment. It can provide extra space where required, especially…