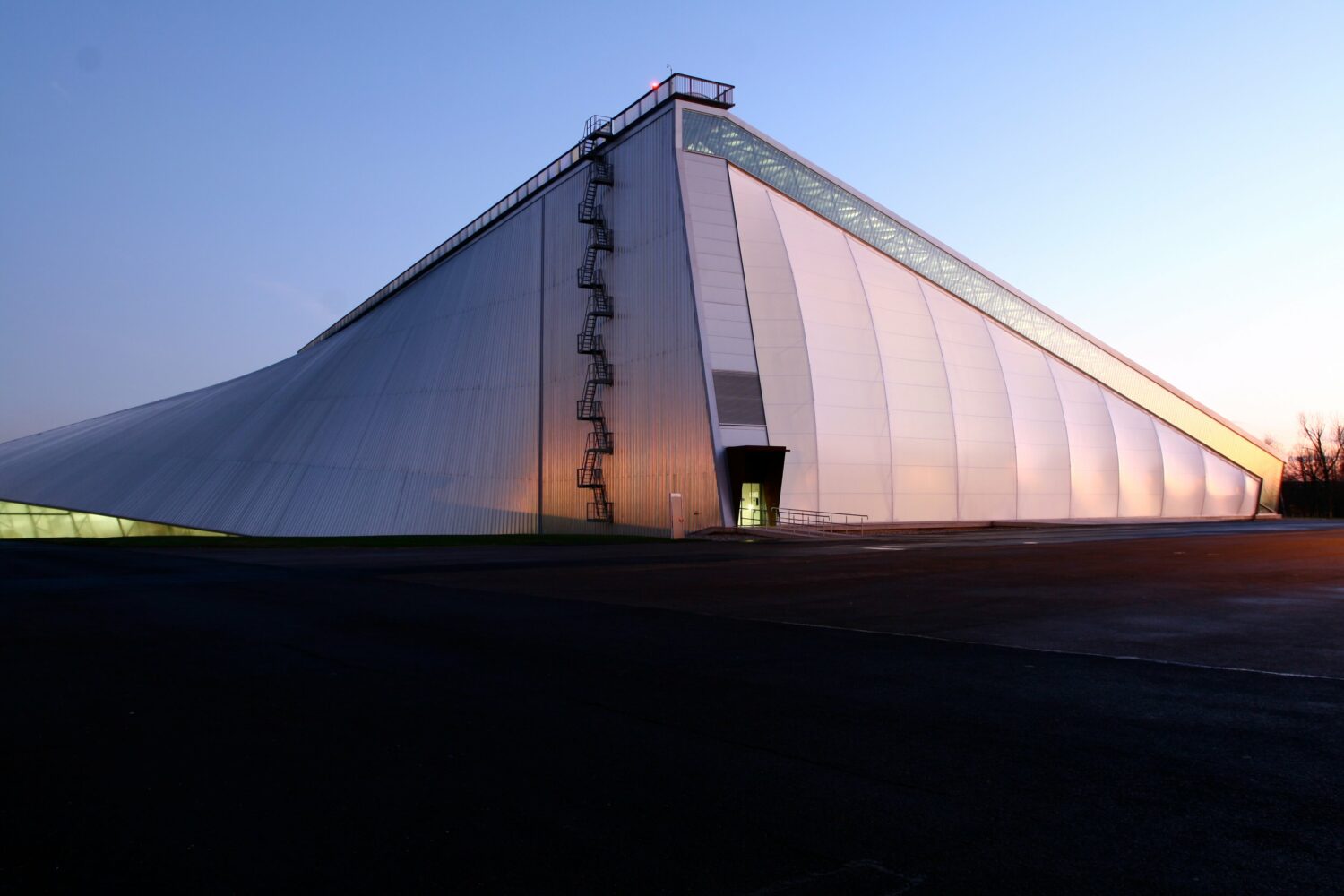 Bespoke Tensile Fabric Structures
We design and build tensile fabric structures, helping architects around the globe create iconic architectural fabric buildings that define a space, from bespoke fabric canopies, translucent stadium roofs and curvaceous walkways to striking indoor fabric structures that make a statement.
Creative and flexible exterior and interior solutions
For architects, tensile fabric provides the opportunity to add drama and curvature to their buildings in an easy and cost effective way. No other building material has the ability to span large distances, allow light through and take a double curved form.
We have been working with designers creating exciting bespoke fabric structures across all sectors whether outdoor or indoor we can adapt our approach to suit the required surroundings.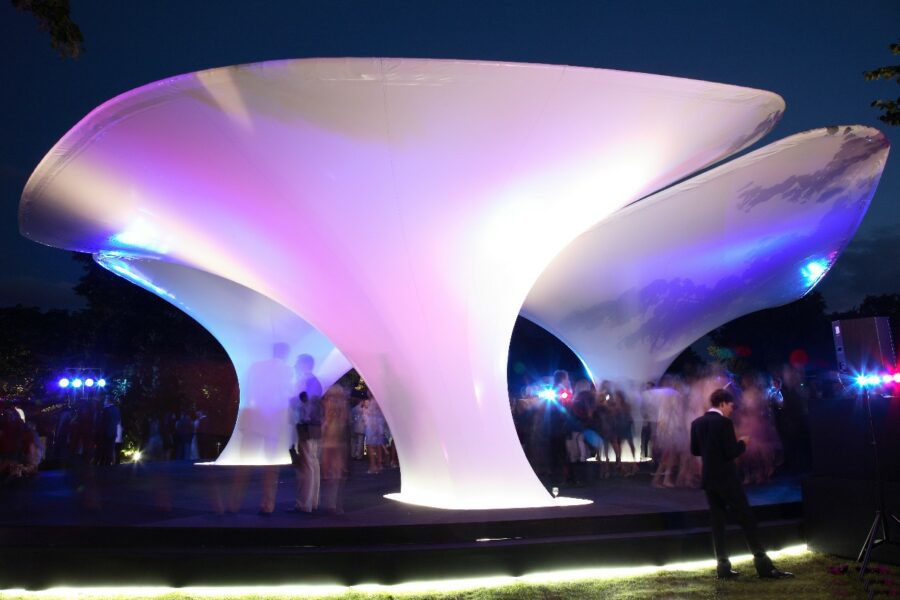 But it's not all about appearance. Fabric structures can be used in all sorts of ways to provide protection from the elements. This applies not only to improving the outdoor experience for people but can also be used to enhance the environmental performance of the building.
And far from being an expensive option, tensile fabric is considerably cheaper than toughened and laminated glass, and can even be more cost effective than polycarbonate.

Fabric comes in a range of translucencies and colours as well as being available in a mesh form. Different types of technical fabric are available, each with its own merits as outlined in our tensile guide.
Base Structures can help you realise your bespoke tensile fabric structure design concept, using our knowledge of fabrics and structural know how.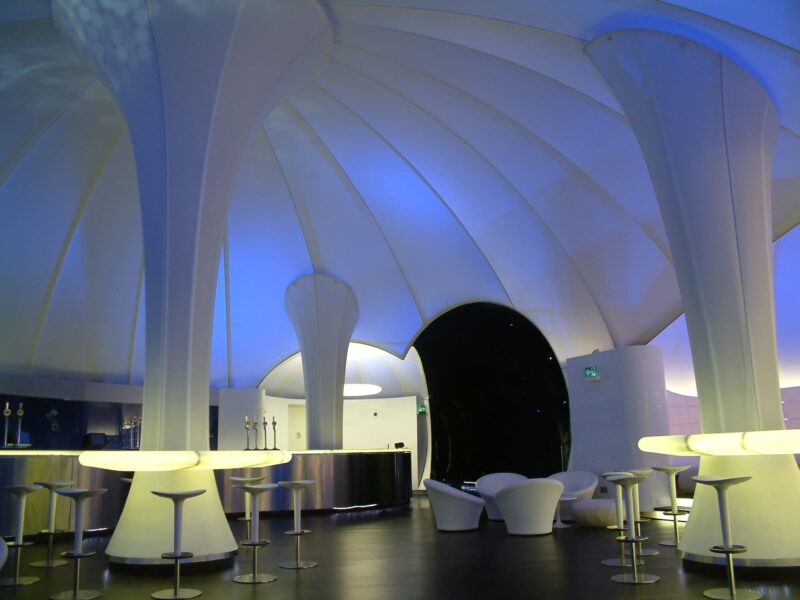 The vast range of fabrics that can be used indoors, opens up exciting and creative possibilities for creating eye catching ceilings, wall claddings, or sculptural features for atriums, foyers, reception areas and large communal spaces.
The ability of fabric to span across wide areas with the minimum of structure, means that light weight linings can be used for walls and ceilings in large interior spaces. Add to that the ability to introduce curvature, back lighting and print and we can create some amazing effects.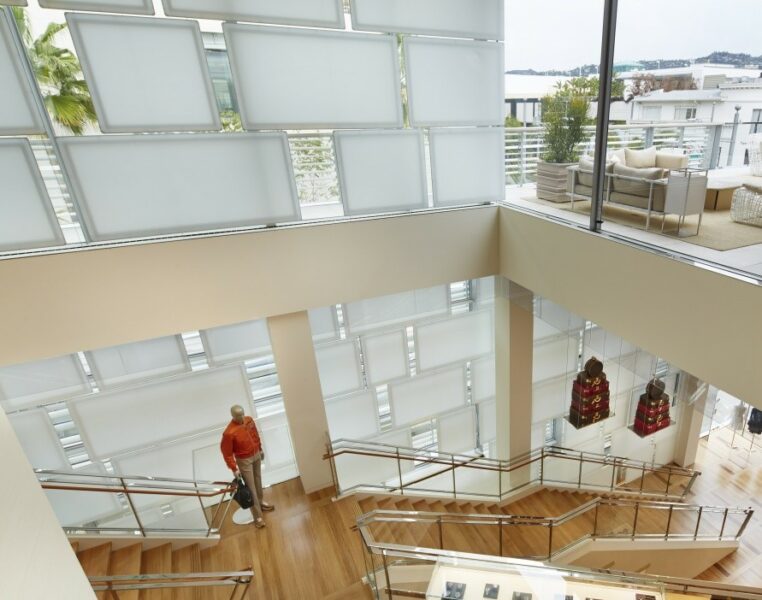 Framed systems can also be suitable especially for retail applications where flexibility and speed of installation are essential.
From creating extraordinary interior architectural fabric structures, such as the Louis Vuitton flagship Beverly Hills Rodeo Drive store (pictured here), O2 Sponsors Lounge, and the Atrium blinds at the Healthy Living Centre, to producing more conventional installations, such as fabric canopies for point-of-sale or exhibition displays, our versatile skill-set means we can realise any interior installation. Innovation is at the heart of everything we do.
"It has been a pleasure to work with Base Structures on the J.S. Bach Chamber Music Hall. They have a positive attitude and flexible approach towards challenging proposals. Their creativity, breadth of experience, and attention to detail were invaluable to the success of the project."
Melodie Leung and Gerhild Orthacker
– Zaha Hadid Architects
Related Projects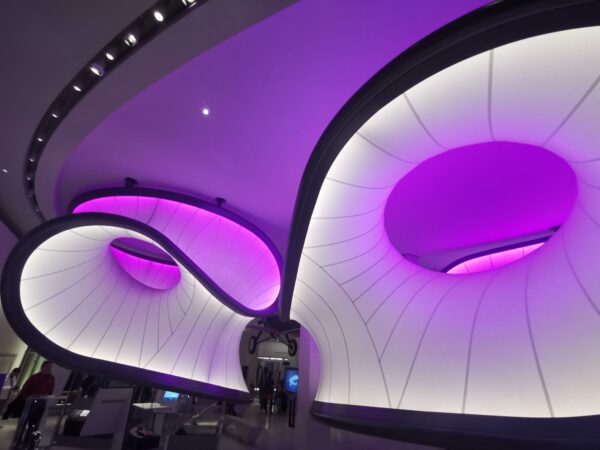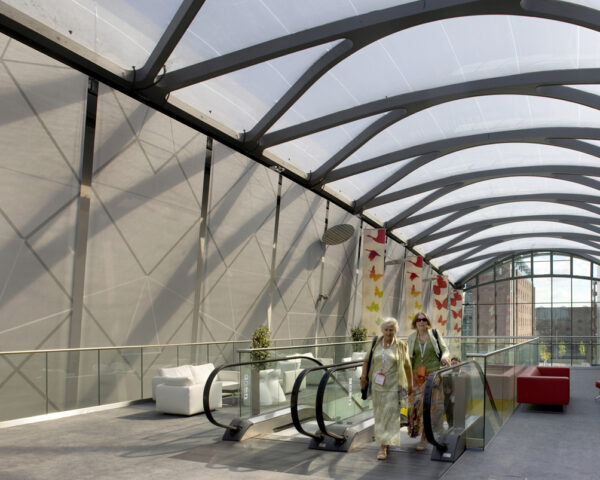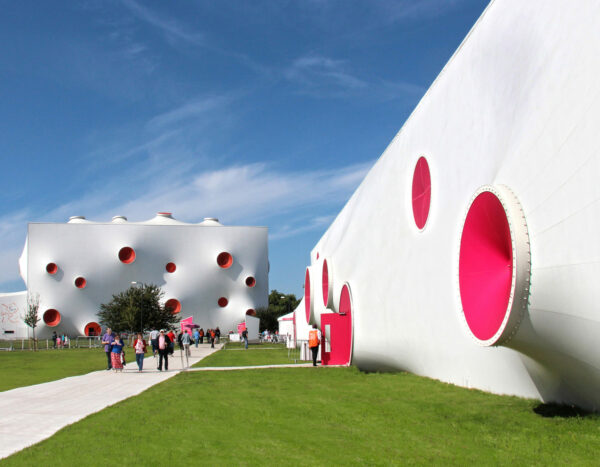 London 2012 Games Shooting Ranges