Client
Babington House School
Contractor
Western Blueprint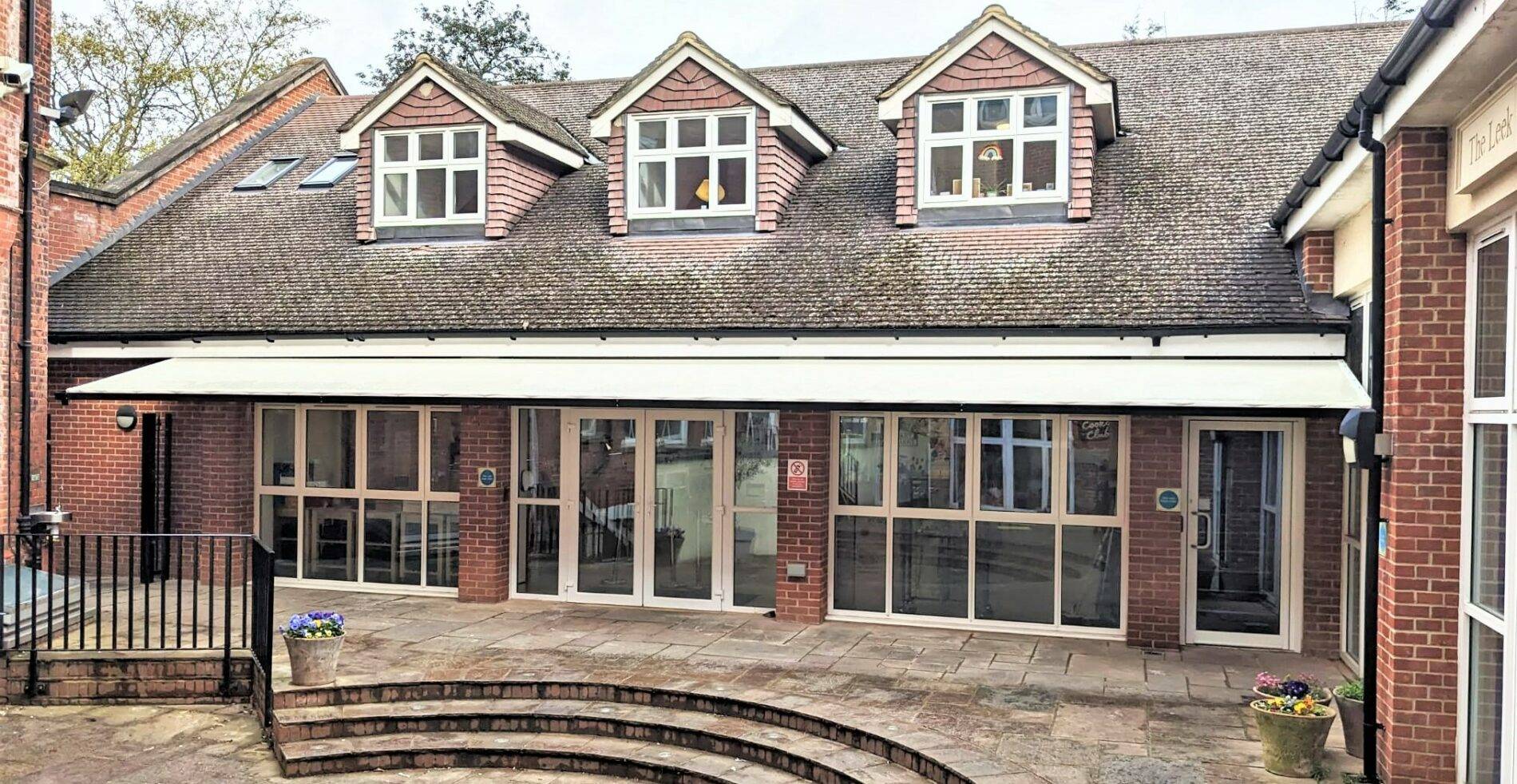 Cantilevered Entrance Canopy
To prevent the pupils at the school from having to queue in the rain, our client Western Blueprint approached us to design and install an external canopy to the entrance of the School building.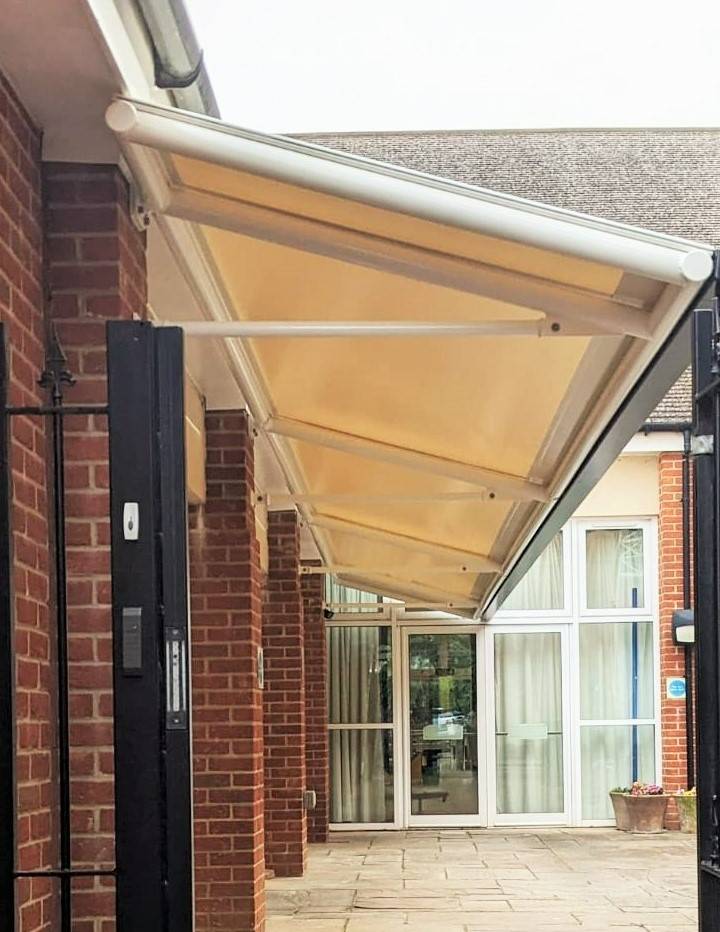 Our Solution
The brief was for a simple and elegant solution, we recommended a revised version of our Brecon Walkway pre-designed canopy. We tweaked the original design, changing the scalloped edge to a straight edge for a sleek look to the canopy.
Base Structures designed, engineered, manufactured and installed the cream coloured PVC canopy and the integrated guttering solution.
The Results
The two stage bracketed design allowed for the brickwork to be reinstated around the first fix brackets, resulting in a tidier detail at the mounting locations.
The client was very satisfied with the end result with the canopy meeting the requirements for both weather protection and fitting into the aesthetic of the school courtyard.
Similar Projects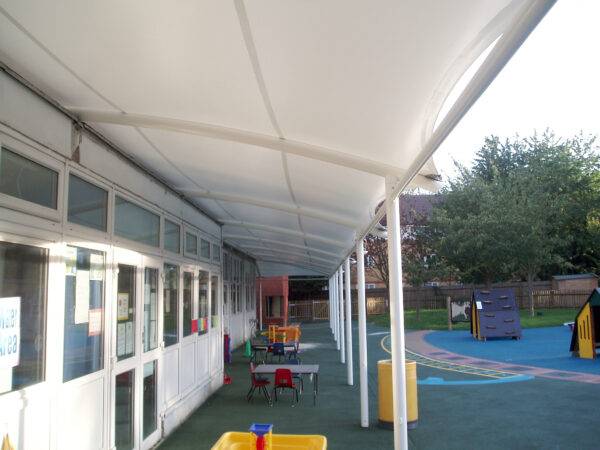 Bainton Road Nursery School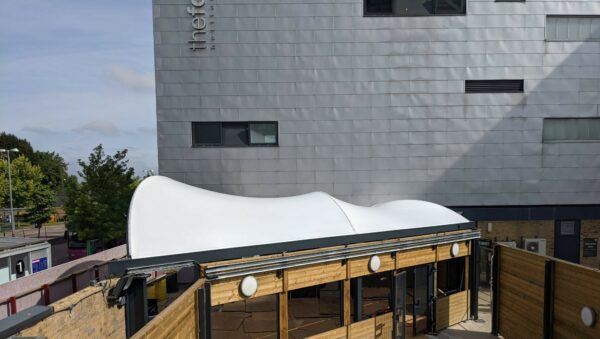 University of Hertfordshire
Related Articles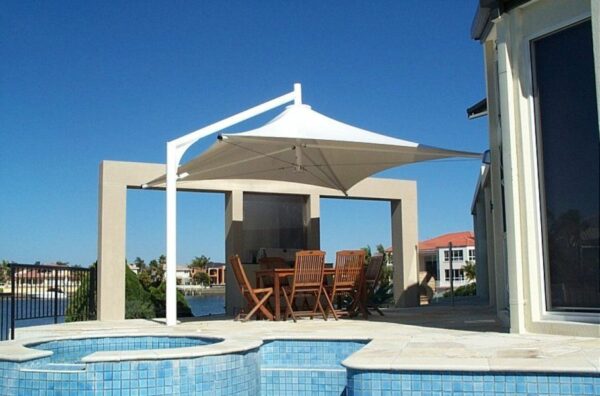 Canopy examples to inspire your next outdoor project
If you're looking for some inspiration to transform your outdoor space over the summer period, canopies are well worth looking at. Canopies can reinvent, rejuvenate…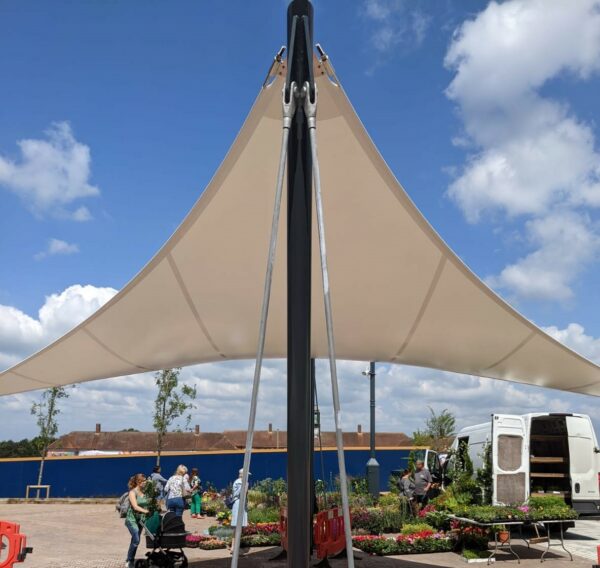 Improving socialising with outdoor canopies
The versatility and flexibility of a good canopy set up can alter the dynamics of an environment. It can provide extra space where required, especially…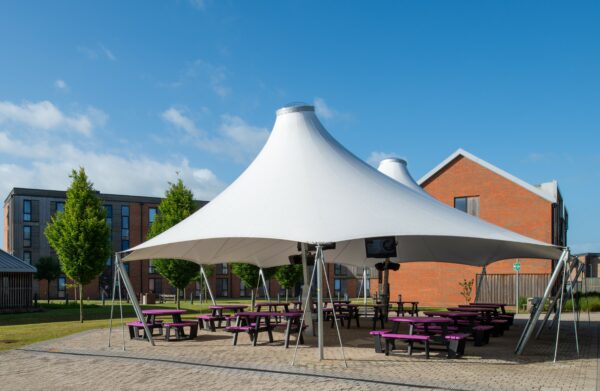 Outdoor learning space becoming a must have for education facilities
More and more schools, universities and educational facilities are seeing the benefit of enhancing the fundamental uses of their grounds. For many this means expanding…