Client
University of Hertfordshire
Location
Hatfield, Hertfordshire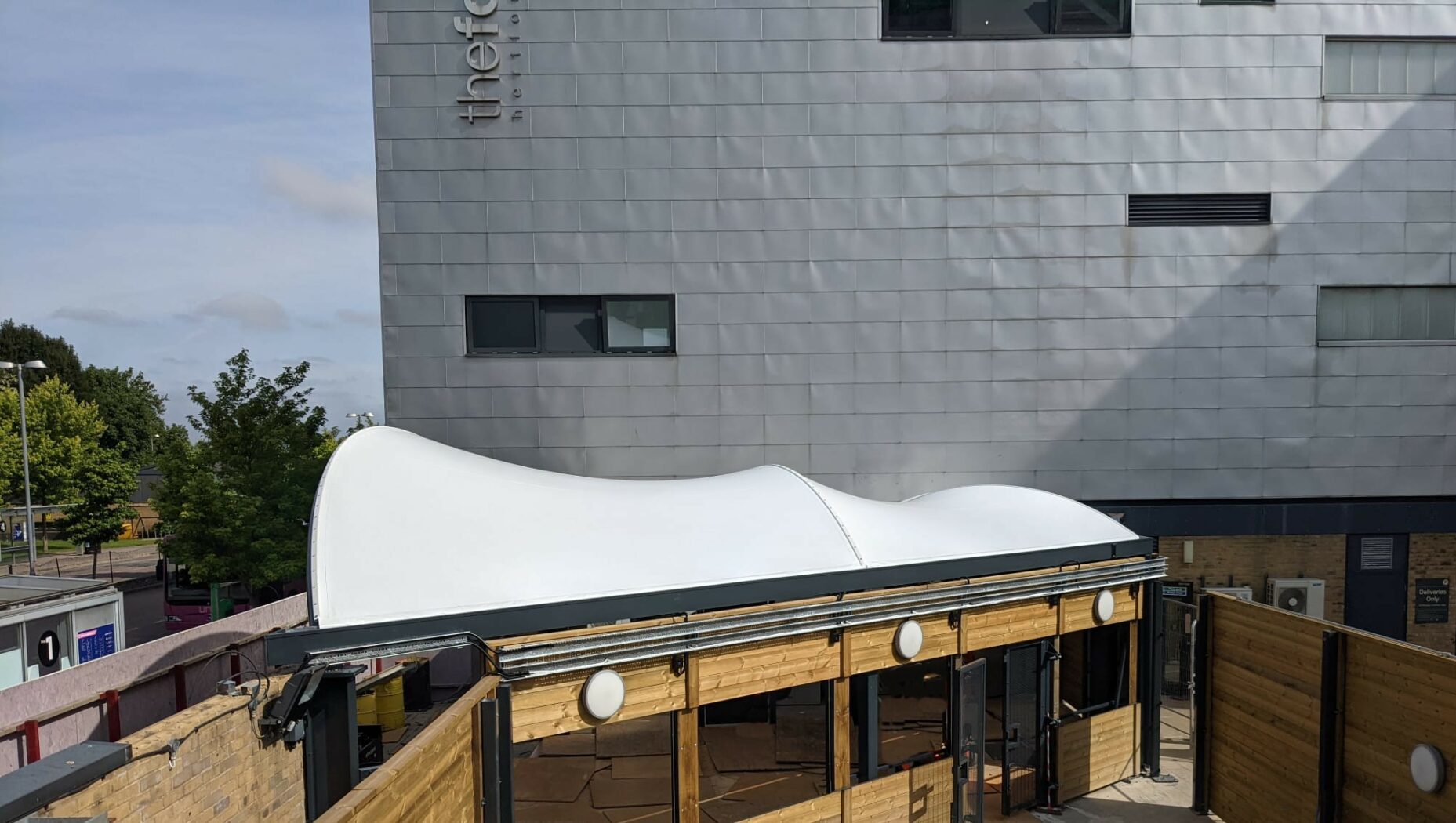 Entrance Canopy at The Forum
The Forum at the University of Hertfordshire College Lane Campus is undergoing a significant redevelopment to include new social facilities and expansion of the teaching space.
The Main Contractor for the redevelopment project, Wilmot Dixon, asked us to design, supply and install an external fabric entrance canopy at The Forum to form part of this expansion.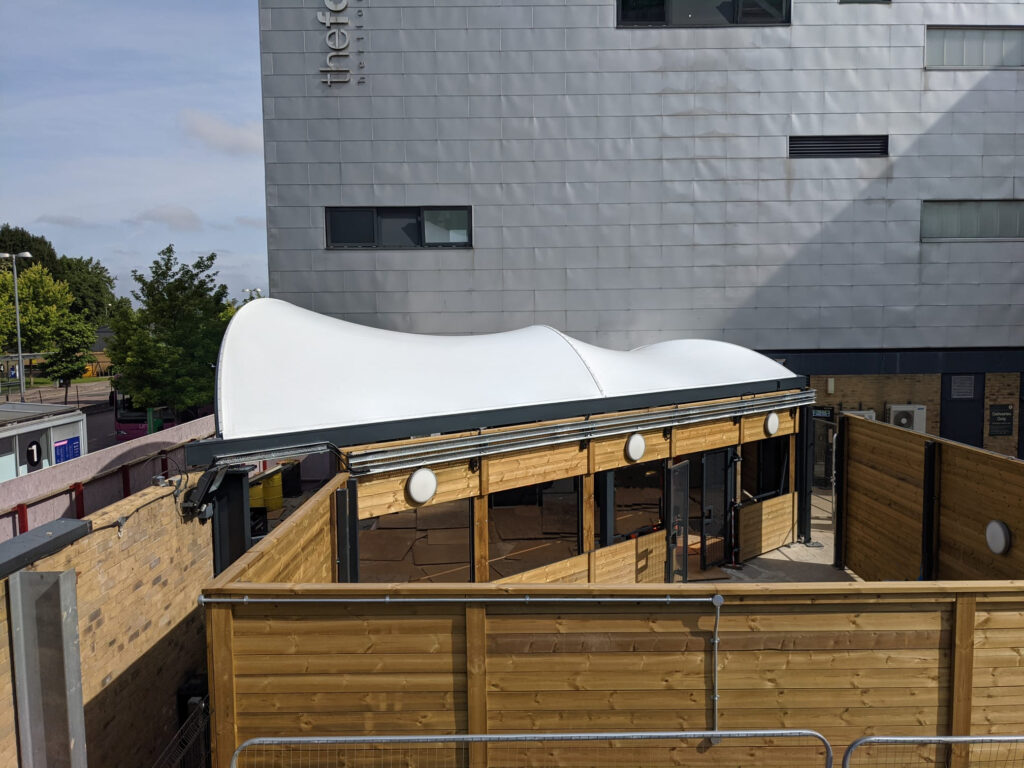 Our Solution
Part of the brief was for the structure to be free-standing and not connected to the building. Our solution was an attractive bespoke L-shaped barrel-vaulted canopy that would achieve the required roof coverage area for the new outdoor space.
The Result
The result is an eye-catching structure expanding the space ready for the improved teaching and socialising experience at The Forum.
Similar Projects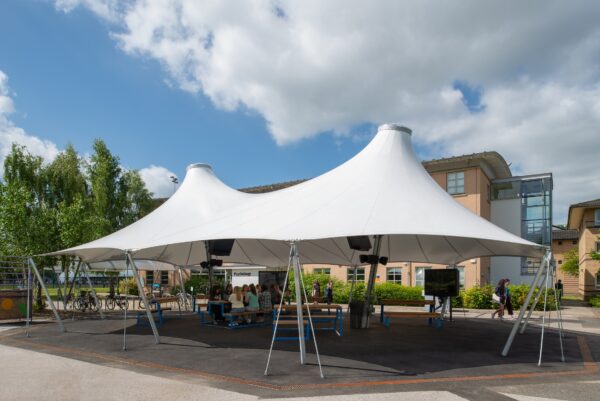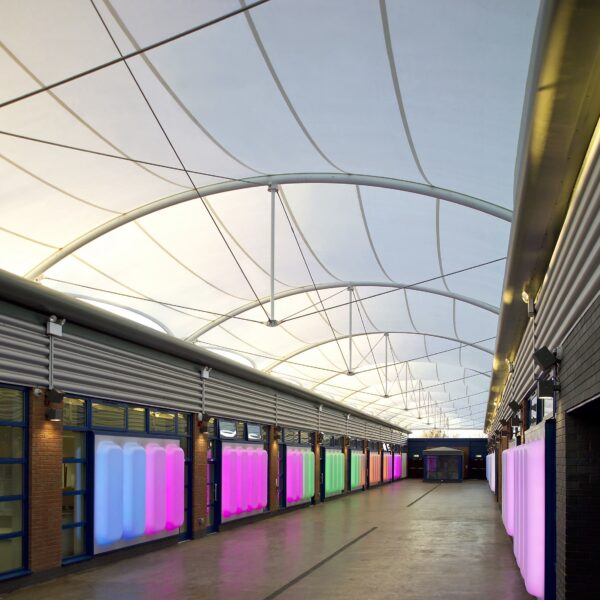 Beaufort School Roof Structure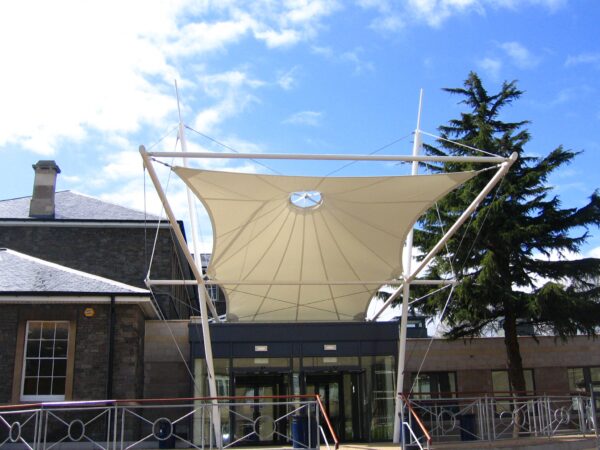 Related Articles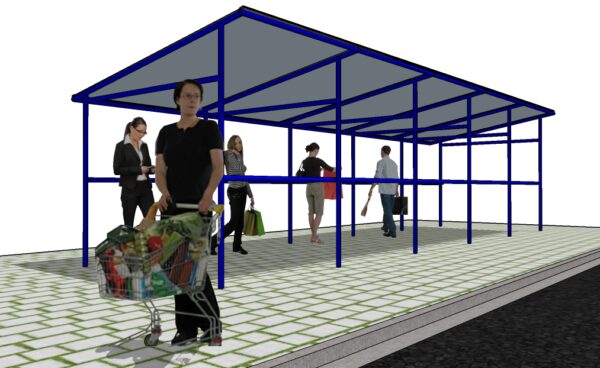 Social distancing: fabric structures and canopies for adapting to a new world
In recent months, we've all faced unique situations which have forced us all to adapt quickly. Inevitably, this has had consequences on our communities and…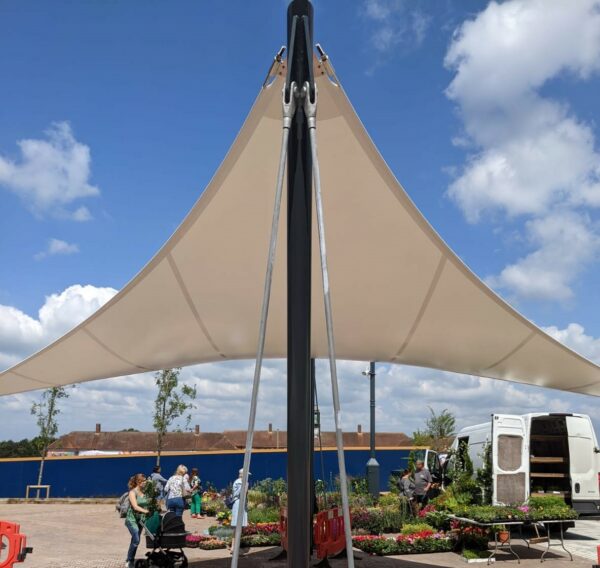 Improving socialising with outdoor canopies
The versatility and flexibility of a good canopy set up can alter the dynamics of an environment. It can provide extra space where required, especially…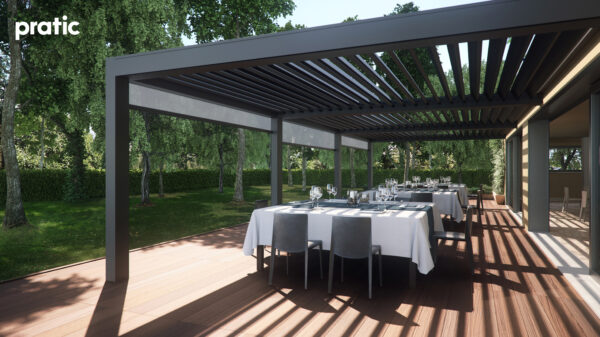 Living with Social Distancing: Creating Flexibility for the Future
With the latest news released from the government, and the new restrictions on groups of people, it is becoming increasingly important to look to the…