Client
University of York
Location
Heslington, York
Contractor
Base Structures UK Ltd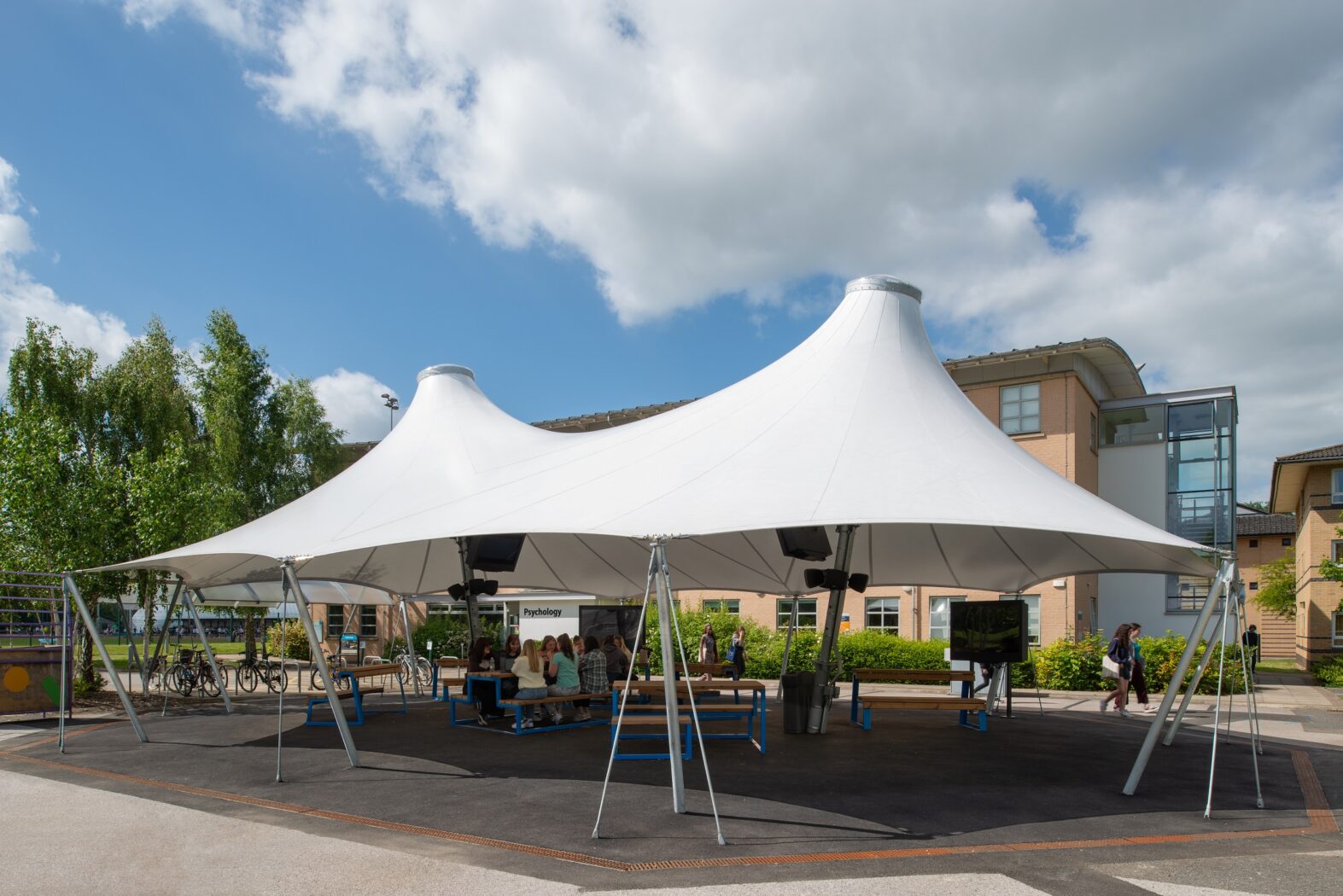 Outdoor Learning Canopies
The University estates team approached us to help them create a series of 4 outdoor learning solutions located in the four main campuses across the Heslington Site, Seebohm Rowntree, James College, Law Plaza and Constantine College Plaza.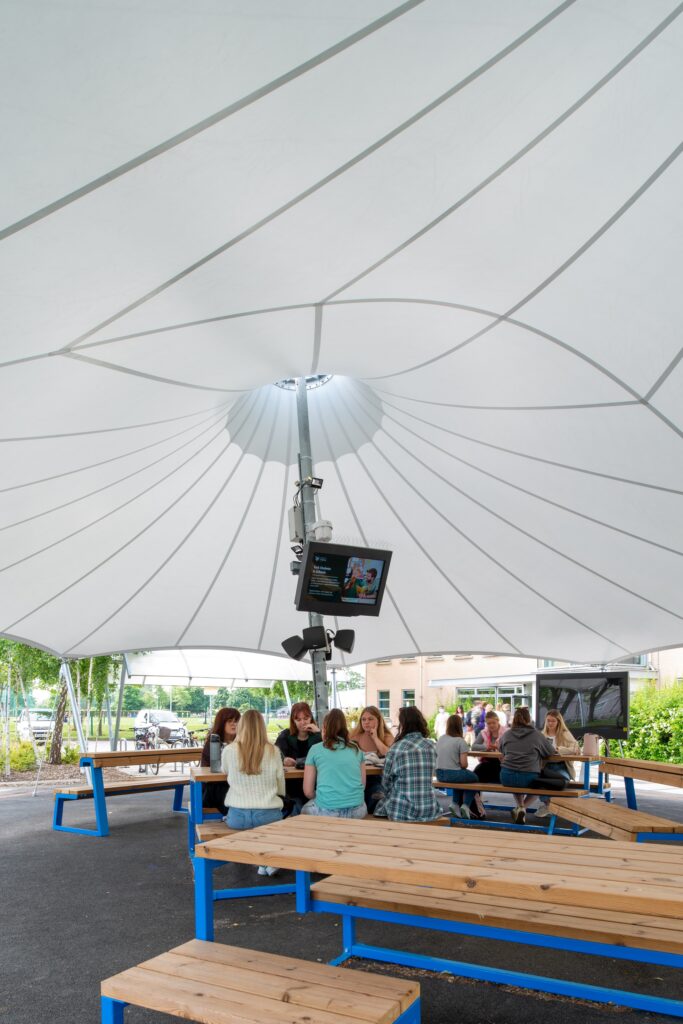 Our Solution
They were looking to extend their lectures outdoors during the pandemic and on a longer term basis going forward and be able to set up a number of outdoor laptop stations.
The Cairngorm canopy from our pre-designed range was selected to suit the university's needs and to fit within their budget, and it allowed for 16 users and screens to fit under each canopy with appropriate distancing.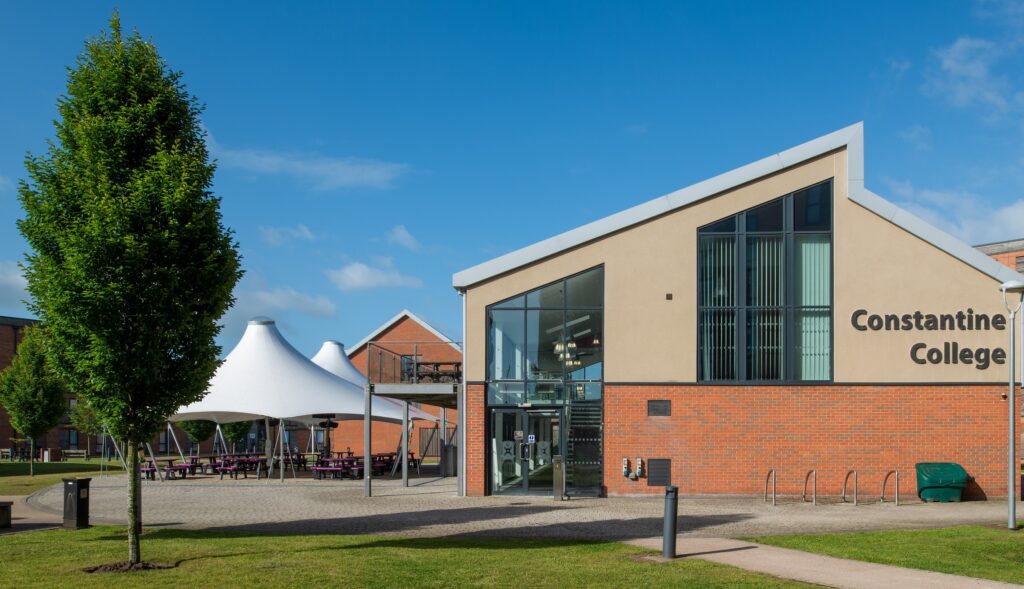 Related Articles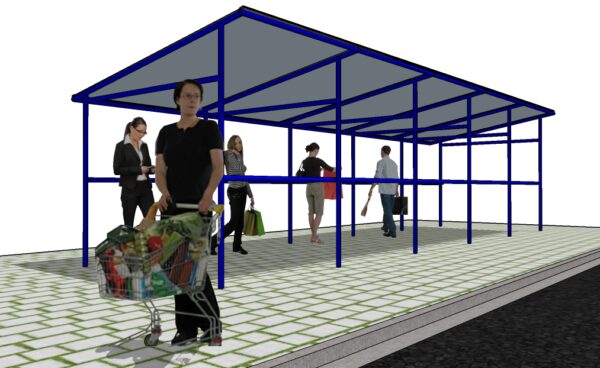 Social distancing: fabric structures and canopies for adapting to a new world
In recent months, we've all faced unique situations which have forced us all to adapt quickly. Inevitably, this has had consequences on our communities and…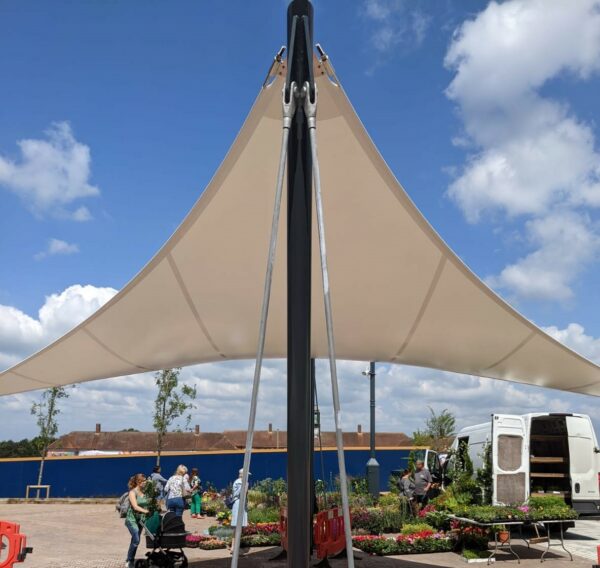 Improving socialising with outdoor canopies
The versatility and flexibility of a good canopy set up can alter the dynamics of an environment. It can provide extra space where required, especially…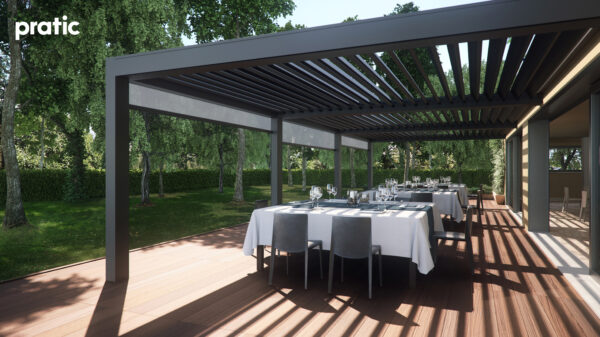 Living with Social Distancing: Creating Flexibility for the Future
With the latest news released from the government, and the new restrictions on groups of people, it is becoming increasingly important to look to the…