Client
Sudan National Corporation for Antiquities and Museums
Architect
Michael Mallinson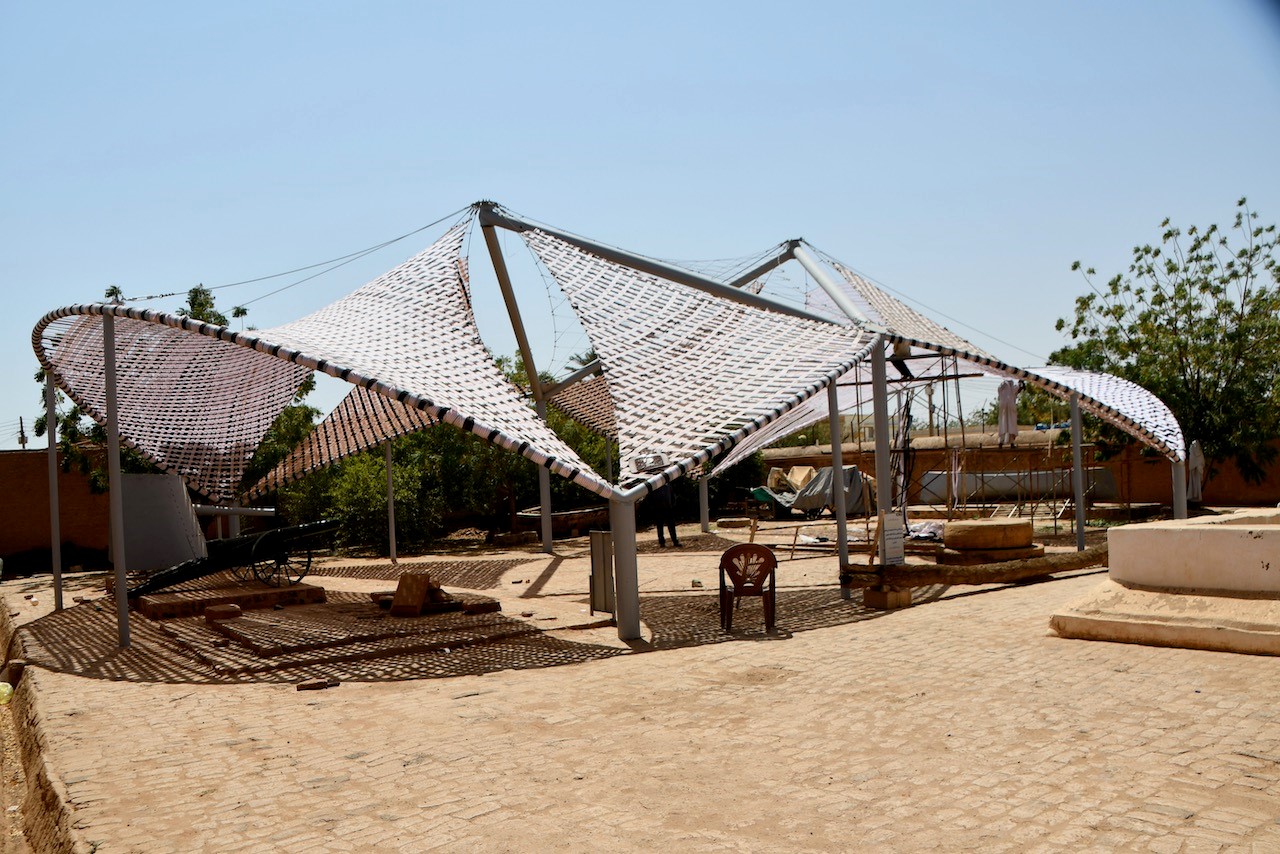 Khalifa House Museum, Community Tent
We were very excited to be approached by the Architect Michael Mallinson to help develop a canopy for the Community of Omdurman, in Khartoum, Sudan (images taken at the Inaugural Event of the Khalifa House Museum, Community Tent).
With average daily temperatures of 44 degrees the community was in need of a shaded and well ventilated event space for community meetings and gatherings.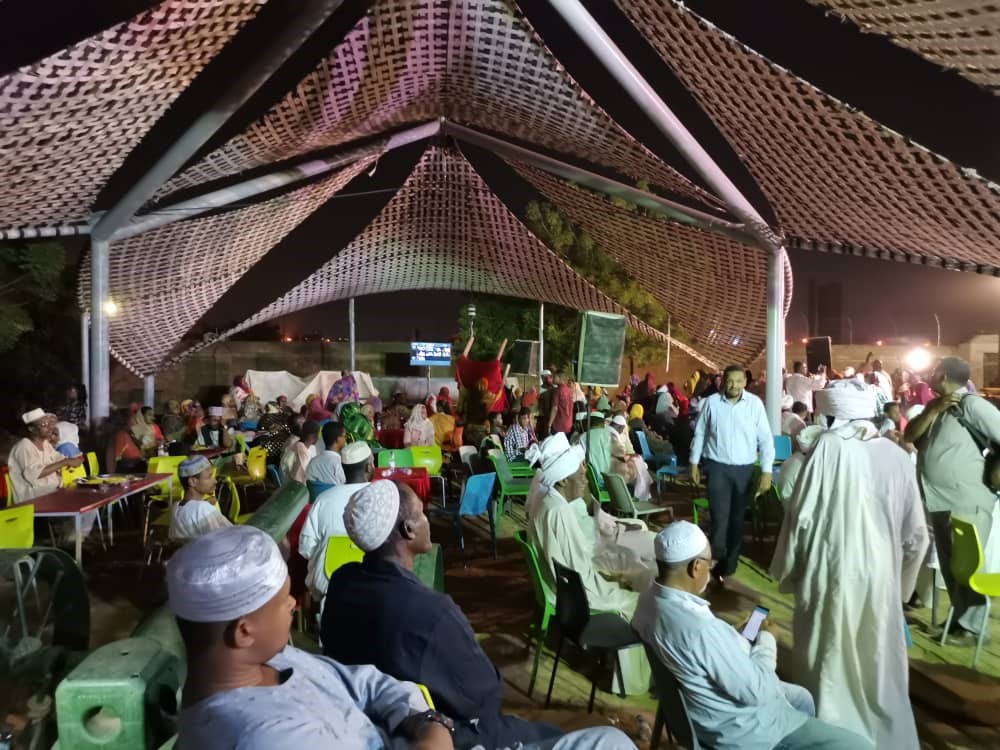 Our Solution
Base designed and engineered the scheme for approval by the Director of the Khalifa House Museum Niemat Mohamed. The design consists of an array of rolled steel arches fabricated and site welded by a local shipbuilder.
Between the arches is a tensioned grid of steel cables onto which is woven 50mm wide strips of polypropylene to form a shade canopy. The plastic strip is used locally to form the woven base of Angareb beds.
The Results
The modern design of the shade structures has links to the traditional domed tens of the Baggara Nomads who tie colourful woven mats onto a lightweight timber scaffold. The shade structure design is being repeated at other museum sites in Sudan.
Credits
Funding Partners
British Institute in Eastern Africa
British Council Cultural Protection Fund
Ministry of Digital Media, Youth & Sports
Aliph Foundations
Similar Projects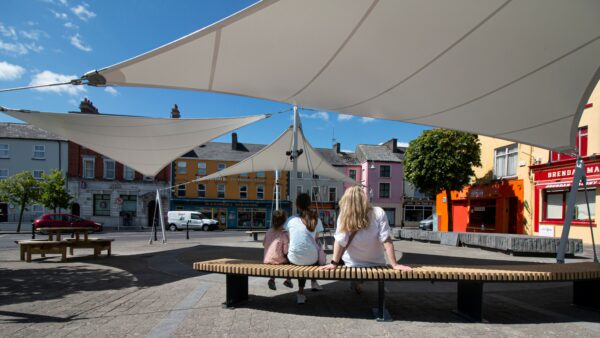 Listowel
Republic of Ireland
The Square, Listowel, Covered Seating Canopies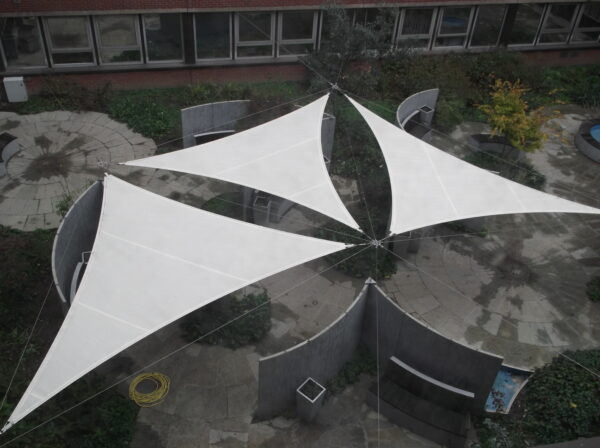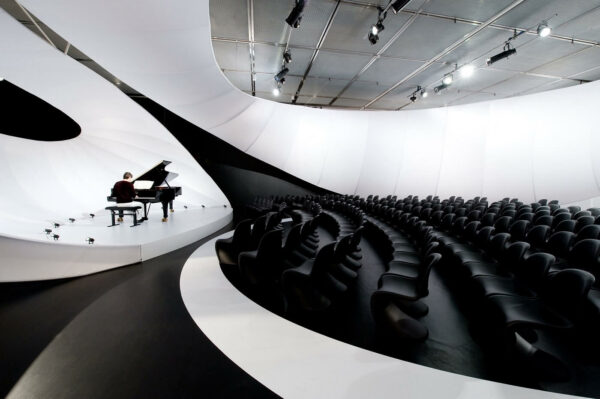 JS Bach Music Hall – Zaha Hadid
Related Articles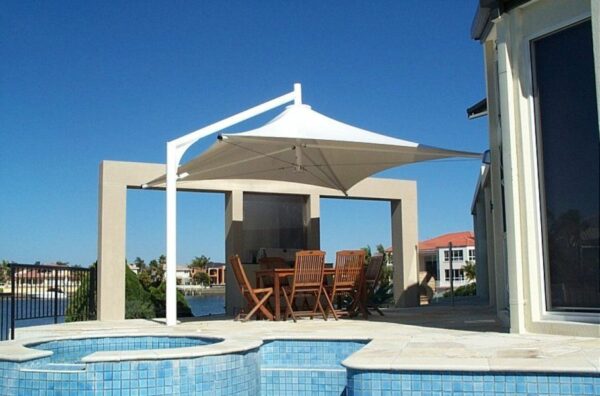 Canopy examples to inspire your next outdoor project
If you're looking for some inspiration to transform your outdoor space over the summer period, canopies are well worth looking at. Canopies can reinvent, rejuvenate…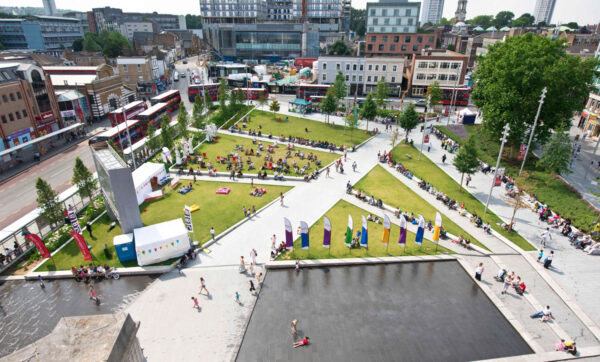 Town Square Design – Reinventing Urban Squares for the Future City
Town squares are traditionally areas of congregation and meeting. As places of trade and business, and to historically provide vital space for local markets, town…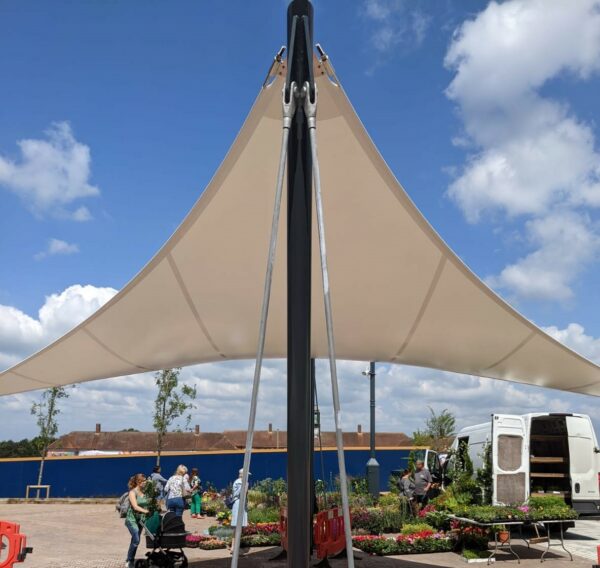 Improving socialising with outdoor canopies
The versatility and flexibility of a good canopy set up can alter the dynamics of an environment. It can provide extra space where required, especially…