Fabric Walkway Canopy
An attractive tensile fabric covered walkway designed as part of the redevelopment works at Westgate shopping centre in Oxford.
The canopy shelters a connecting link walkway within the complex and gives ambient soft diffused lighting to the area. Our scope of works included design, supply and erection of steel frame, connection details and tensile fabric canopy.
Similar Projects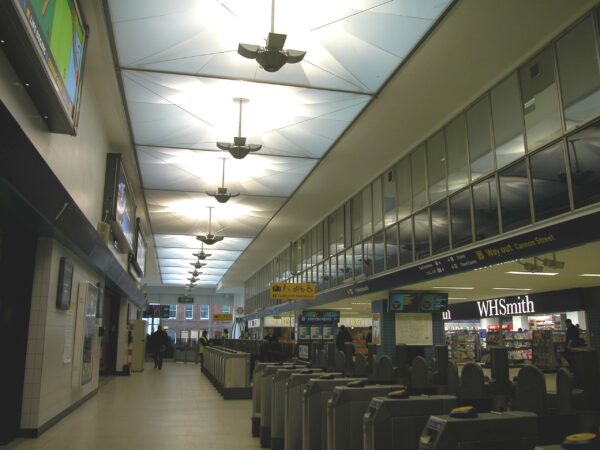 Bainton Road Nursery School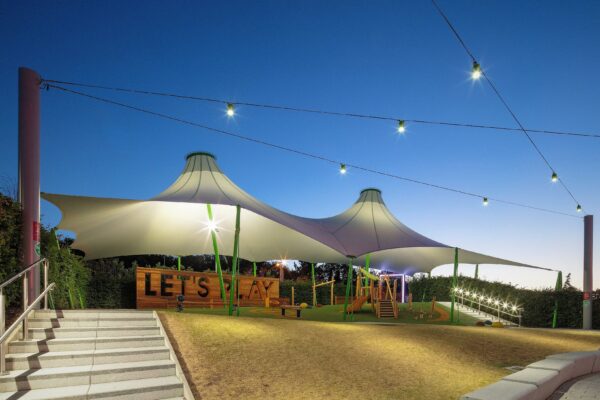 Play Shade Canopy – White Rose Centre
Tensile Fabric Sun Terrace Canopy
This triple membrane canopy was installed to provide cover and solar shading to the outdoor decked terrace area at Bainton Road Nursery School. We designed, manufactured and installed the steel framework and three overlapping fabric membrane design.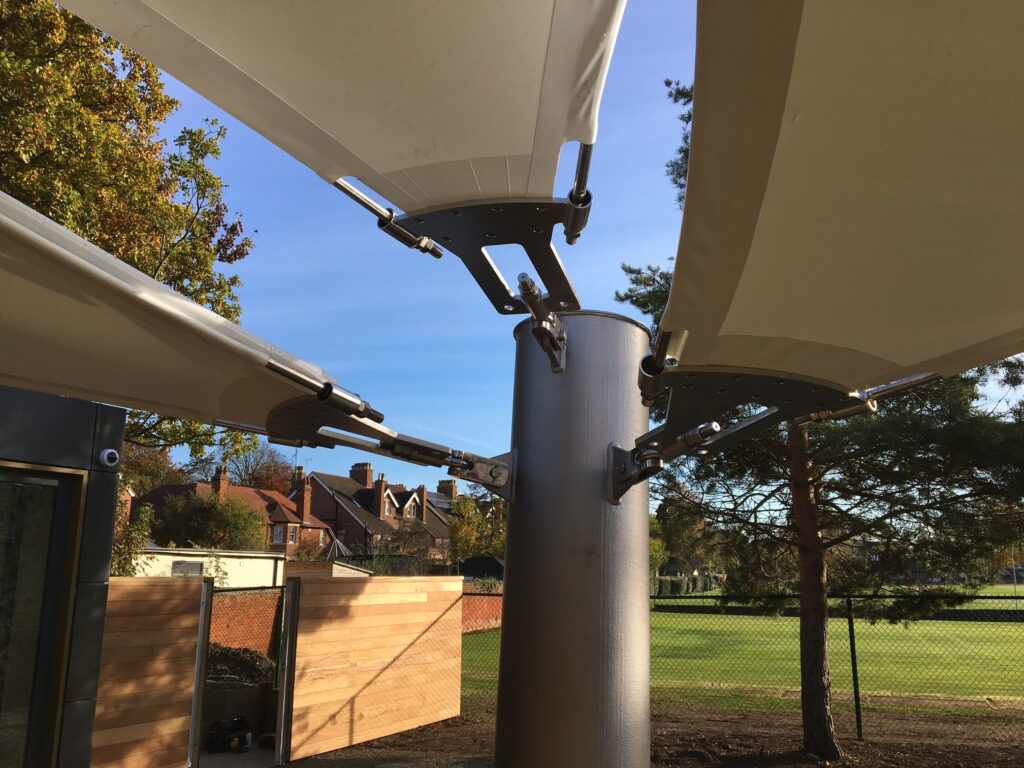 The structure forms an attractive new feature for the school building as well as a practical outdoor cover and sun shade. The design intent called for high quality stainless steel rigging and steelwork to support these three overlapping sails.
Similar Projects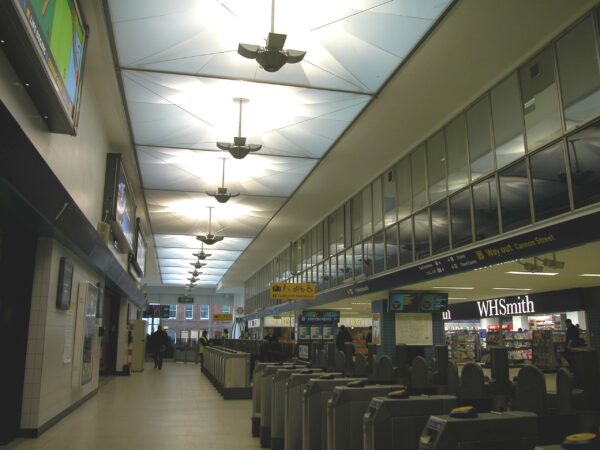 Bainton Road Nursery School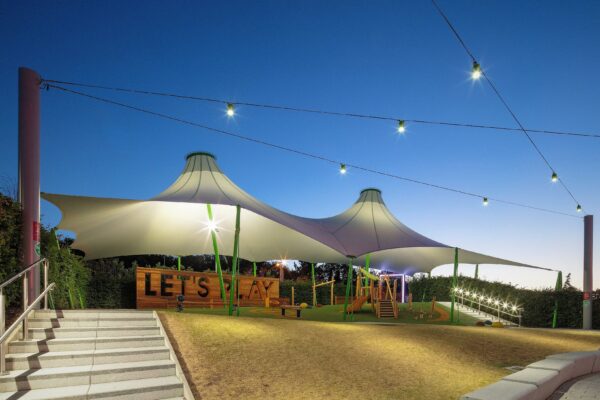 Play Shade Canopy – White Rose Centre