Client
Bristol City Council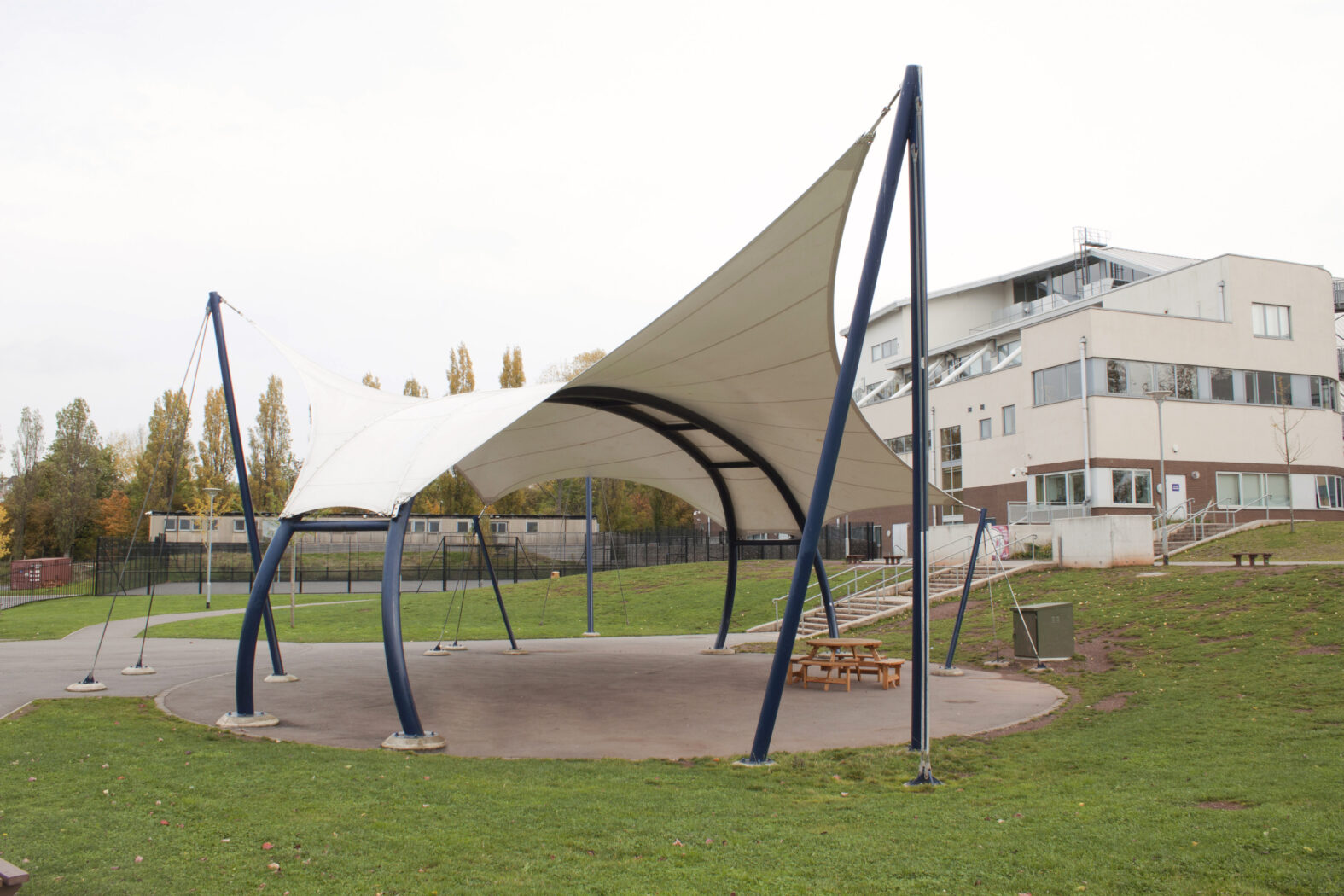 Playground Canopy
Bristol City Council required a new playground shade canopy for Fairfield School in Ashley Down, at its original site prior to the schools relocation the following year.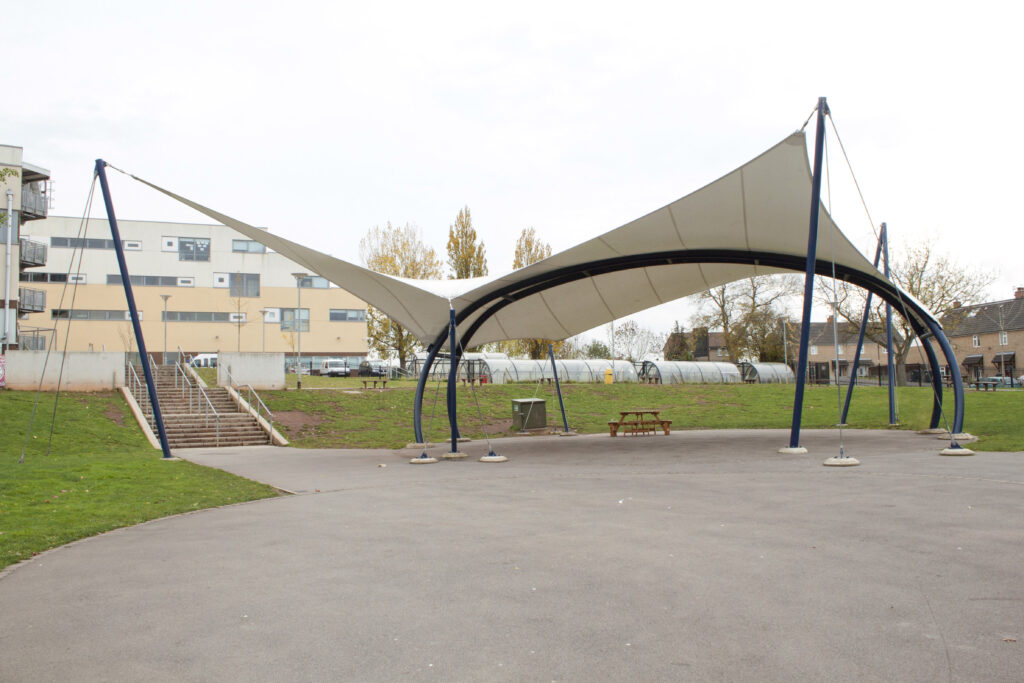 Our Solution
A canopy was designed and constructed with its relocation to the new site as a part of the overall works package. Base Structures scope of works included the design and construction of both the canopy and its supporting foundations. This steel framed structure has a 100% PVDF lacquered PVC membrane.
Results
All works are now complete and the images show the canopy in its final location.