Client
Cruden Construction Ltd
Architect
Tweed Nuttall Warburton
Fabric
PVC (Type II) – Verseidag B4617
Product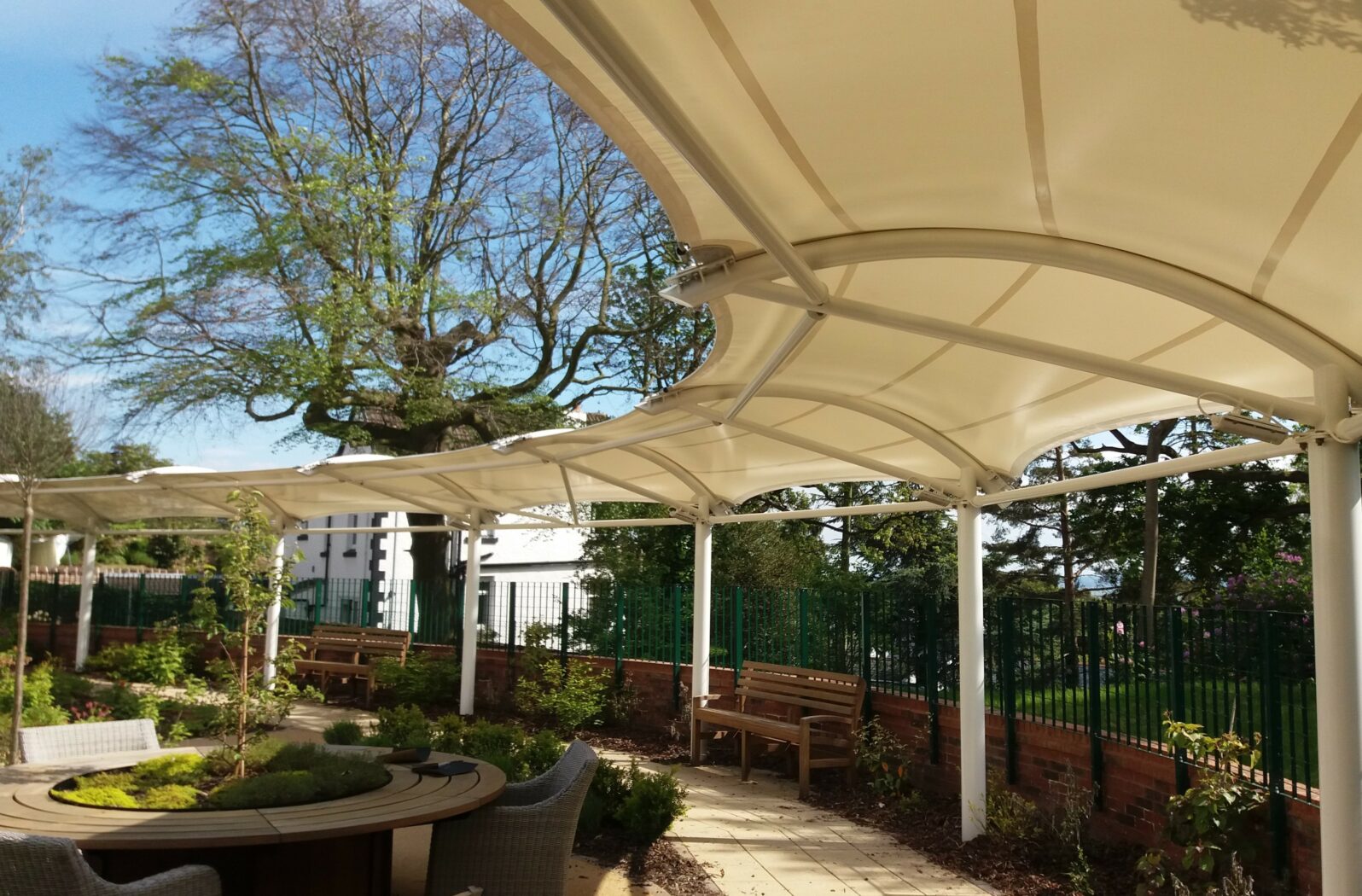 Garden Terrace & Walkway Canopy
Trepassey care home had been undergoing extensive redevelopment involving a series of extensions and garden terraces. So our client approached us to provide a barrel-vault canopy to the new landscaped garden. The canopy was to double as a covered seating area for the residents to enjoy the attractive surroundings and to provide a 52m door to door sheltered walkway to protect from the elements.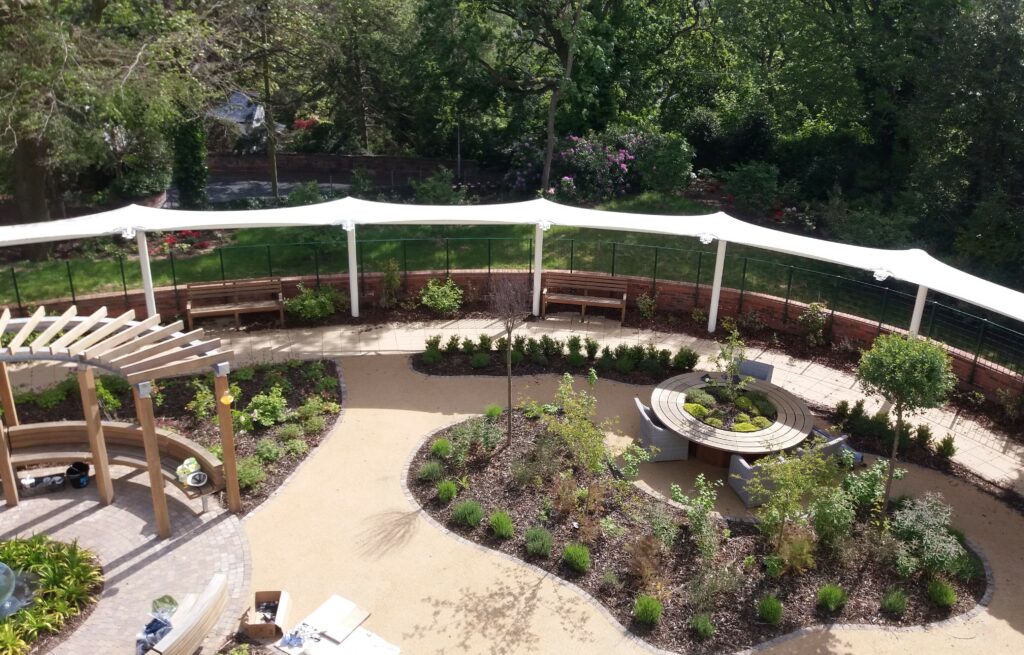 Our Solution
A continuous series of tensile PVC fabric canopies comprising 15 bays, supporting steel masts and rolled arches. Also with PPC aluminium extrusions and electro-polished s/s membrane plates. This allowed us to achieve the curvature required to fit the garden shape and crescent walkway path accurately.
The Results
A structure like this in an elevated position overlooking The Wirral will withstand inclement weather conditions and provide a robust shelter and shade. Because of this the residents will be able to spend more time outside for fresh air and safe distanced socialising.
Similar Projects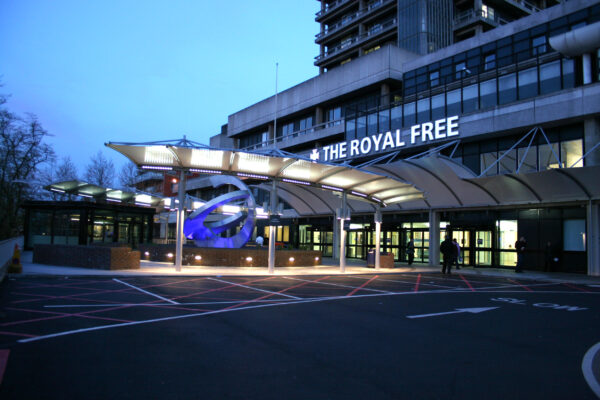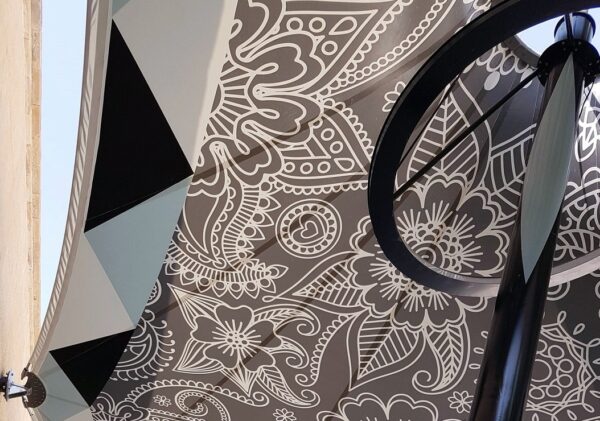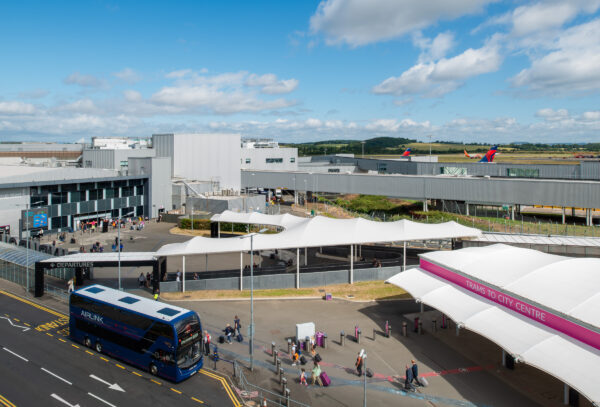 Edinburgh Airport – Walkway & Terminus Canopies
Related Articles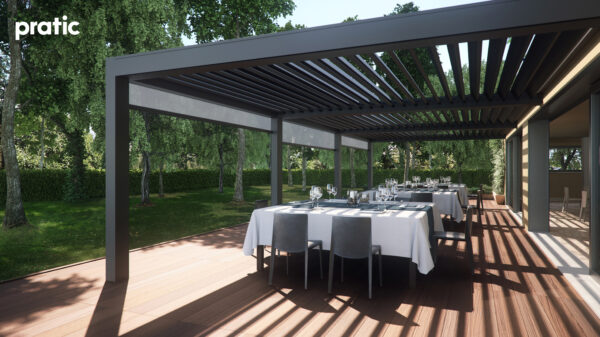 Living with Social Distancing: Creating Flexibility for the Future
With the latest news released from the government, and the new restrictions on groups of people, it is becoming increasingly important to look to the…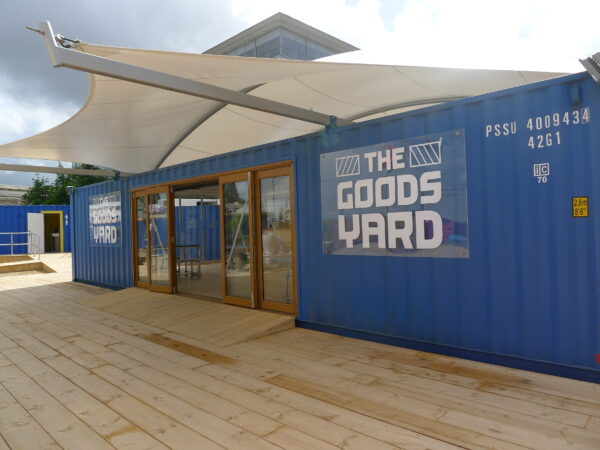 The Future of Fabric Architecture: A Blueprint for a Better World?
There is no doubt that many of the changes our communities have had to make around Coronavirus restrictions are staying put for a while yet.…