Client
Edinburgh Airport Ltd
Architect
Scott Brownrigg
Fabric
Mehler – VALMEX® FR 900 MEHATOP F1 – Type II
Product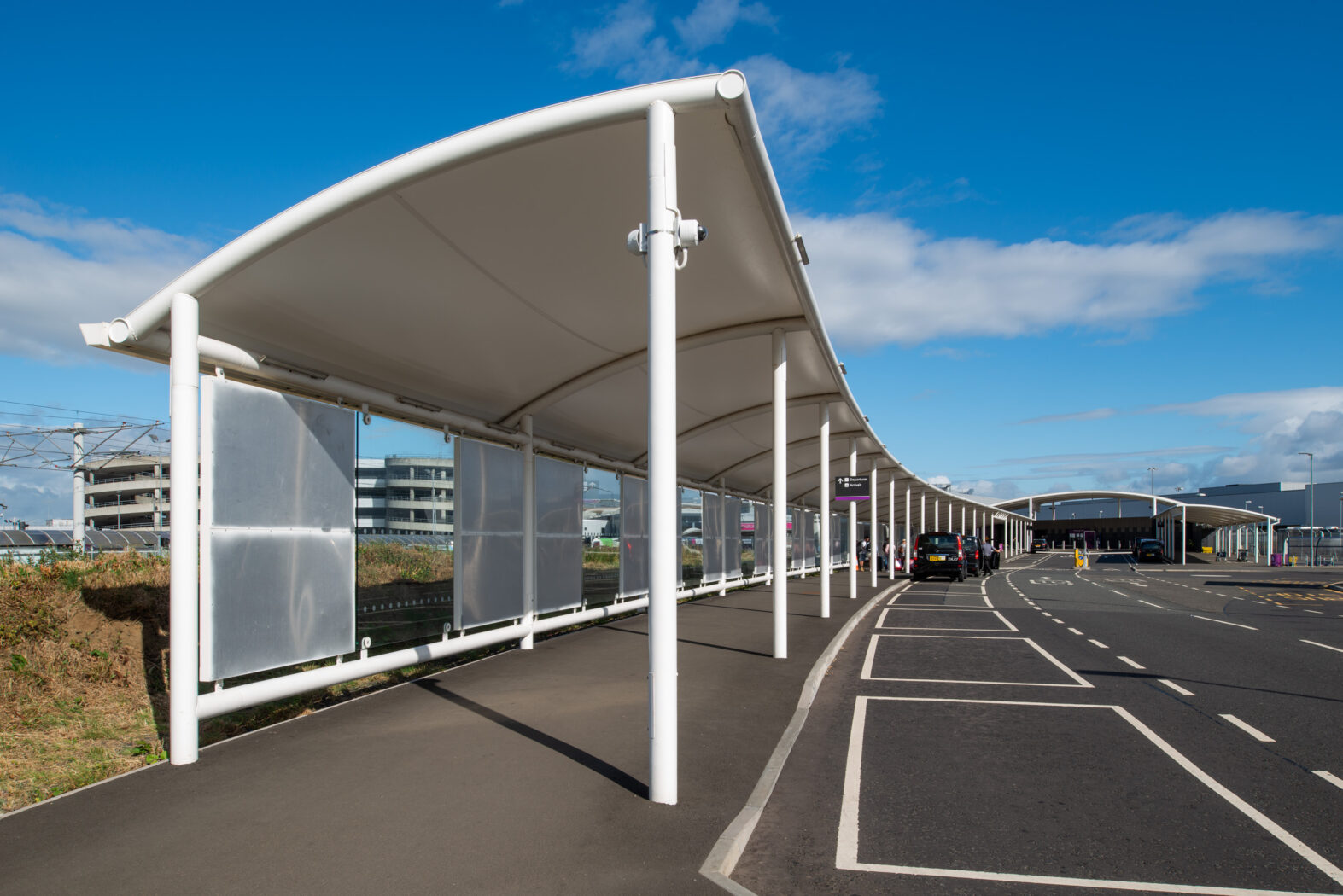 4 Canopy Scheme
Edinburgh Airport's commercial team approached us to help them develop several landside canopies as part of their new East Terminal project. The scheme comprised of two long pedestrian walkway canopies adjacent to the taxi zone, a small bus stop canopy and a large terminus canopy.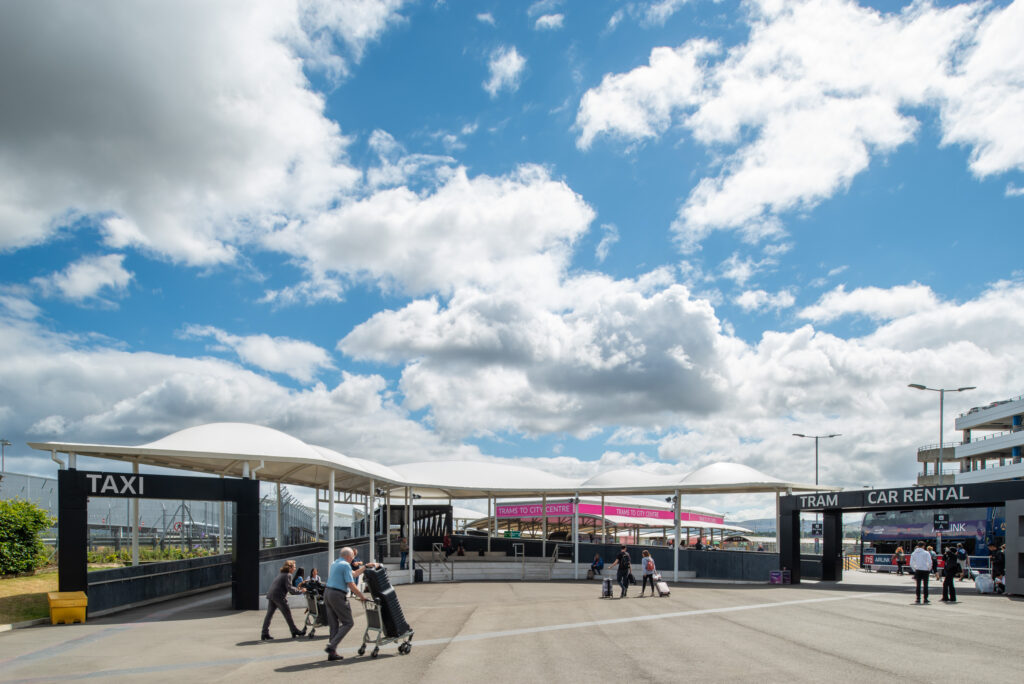 Our Solution
We developed and the detailed the schemes with design engineers Tony Hogg Design & Scottish based steel fabricators Miller Fabrication, to include the primary steel structures for all canopies, fabric interface extrusion system and 44no. PVC fabric roof membranes.
Results
The result is a series of visually impressive fabric structures providing an enhanced passenger experience to this historic terminal development project.
Similar Projects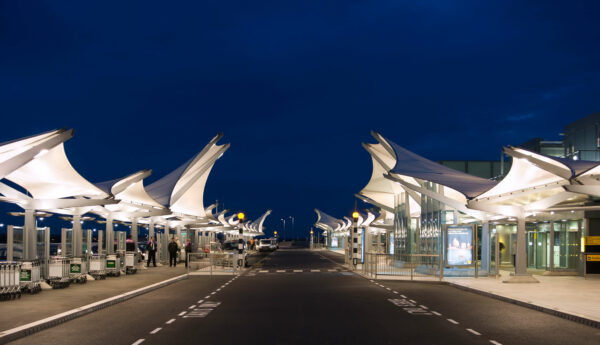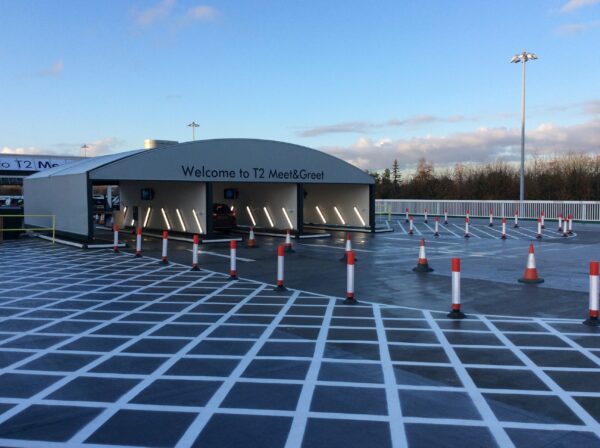 Manchester Airport – Valet Parking Canopy