Covered Walkway Fabric Canopy
Often in our work functionality drives a design brief, yet we strive to keep creativity and innovation at the heart of every structure. Our brief was to build a sheltered walkway canopy and impressive dramatic architectural feature for the East End connector terminal at the airport.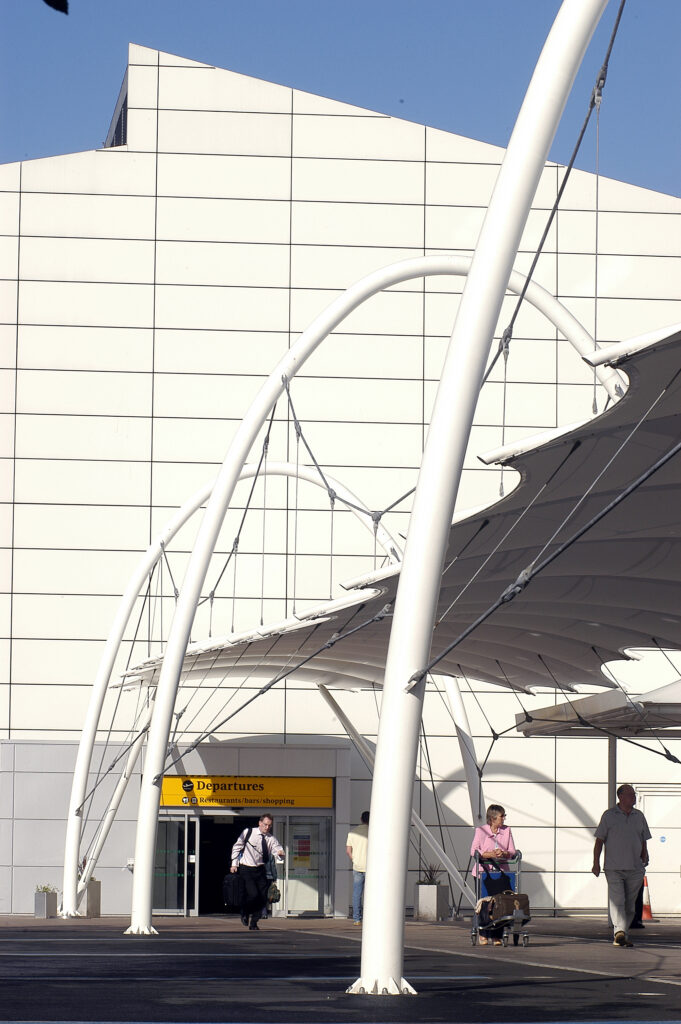 Our Solution
We designed, manufactured and installed a barrel vault canopy that gently undulates over the length of the walkway below. It is tensioned by tie-rod catenary cables with huge elliptical steel arches locking it in place. They seem to reach up out of the ground like the arms of giants holding a large umbrella over the customer's heads.
The tongue- in-cheek landing strip lighting design seemed the appropriate way to guide the airport users from A to B when dusk fell.
Results
It was a successful installation taking just four weeks in total. BAA are delighted with the canopy and are considering further fabric projects at the airport.