Client
The National Museum of Denmark
Fabric
Dazian, Spandex – Trapeze Plus Contrast Grey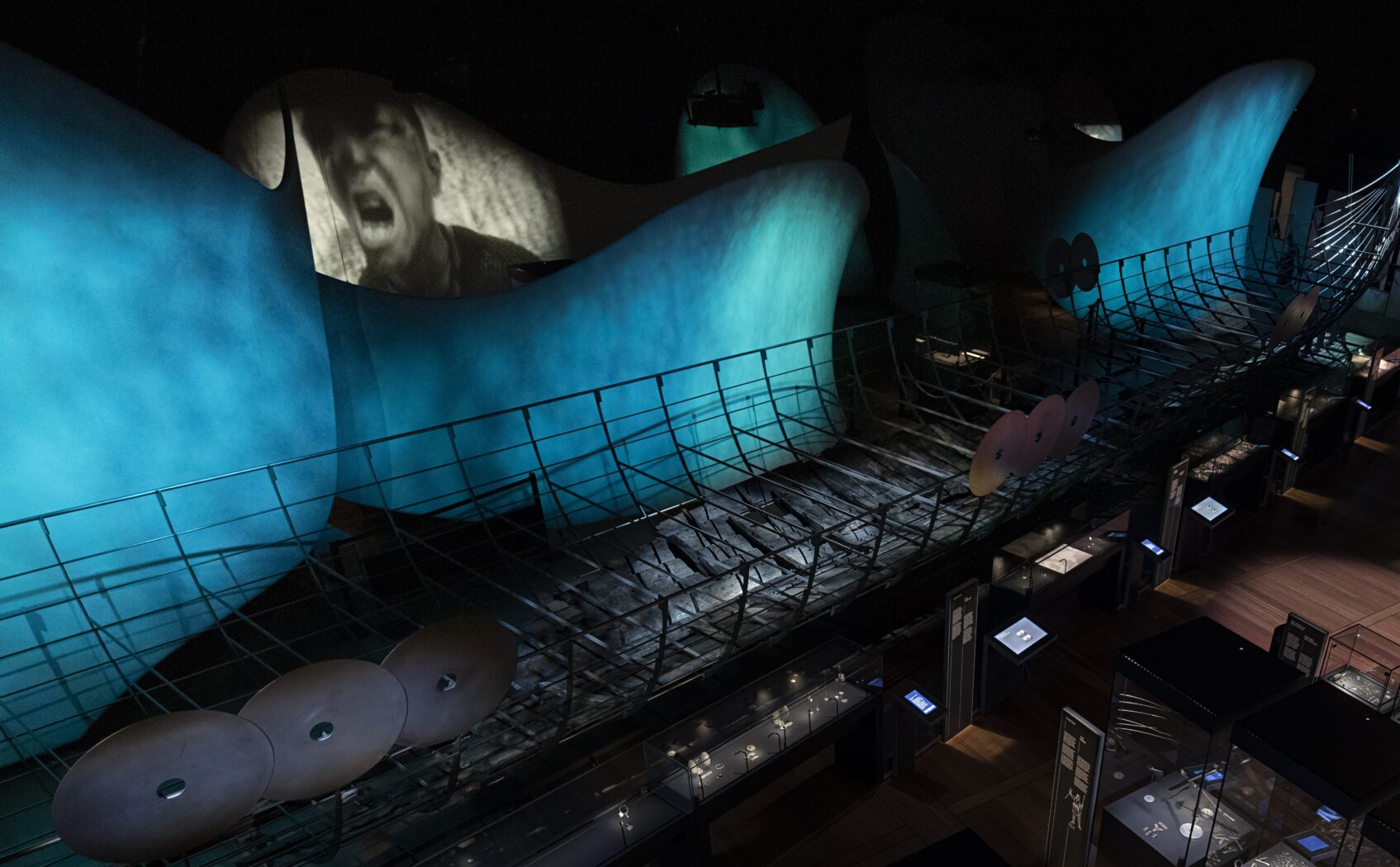 Fabric Wave Sculptures
Event Communications Ltd approached us to help them develop a series of 9 fabric wave sculptures to embody the water element of the new Viking exhibition, menacingly titled The Raid!, and which opened June 2021. The waves help create a dynamic & natural flow for visitors as they follow the tour.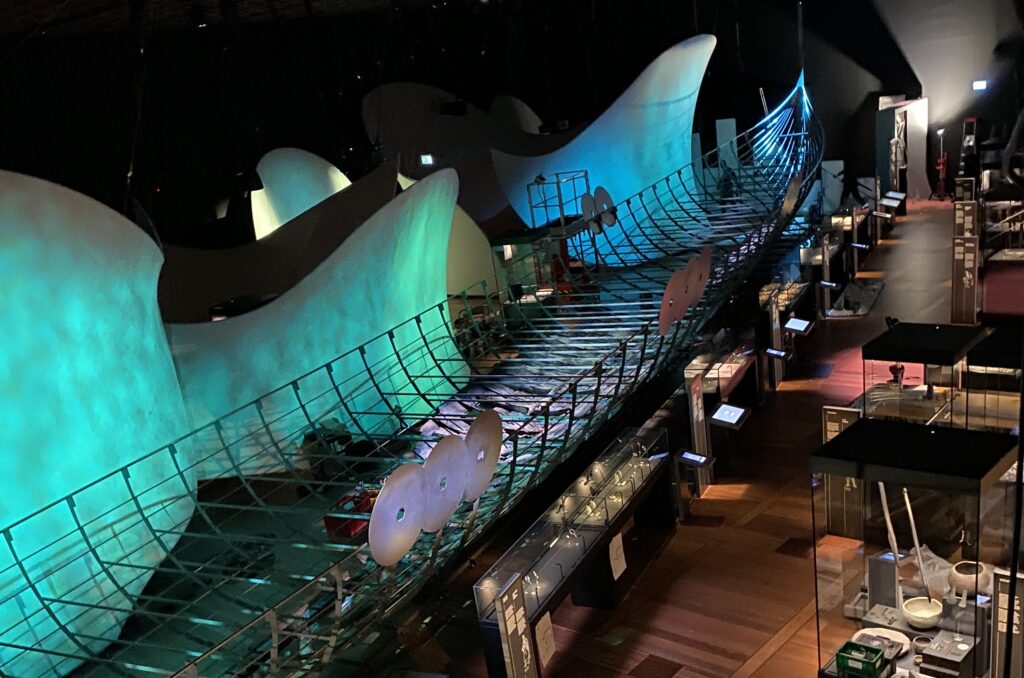 Our Solution
Our solution utilised similar details from a project we were proudly involved in with Zaha Hadid, the JS Bach Music Hall – Zaha Hadid | Base Structures, and encompasses a light aluminium modular framing system. Double skinned stretched spandex fabric, patterned specifically for the complex organic geometries, provides a soft sense motion and defines the exhibit space the museum were looking for.
The Results
The finished fabric forms add theatre to the installation with a sense of the ocean to fit with the origins of the Vikings. A separate blackout skin fitted between the spandex allows the museum to project imagery onto the fabric as part of the exhibit and because of the modular design, the structures can be used again for future exhibitions.
Similar Projects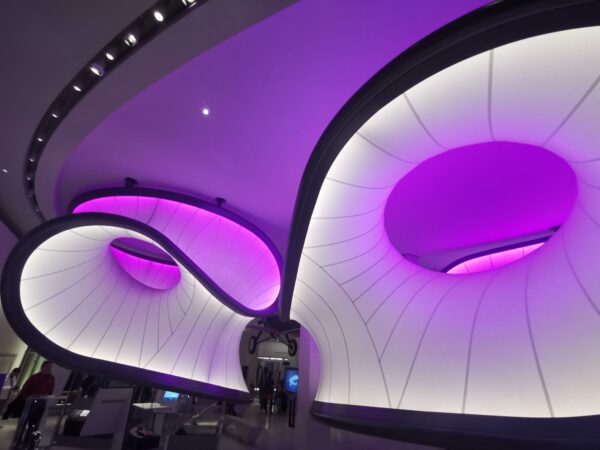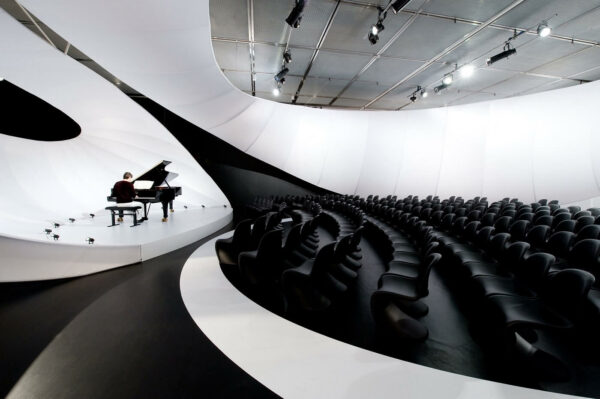 JS Bach Music Hall – Zaha Hadid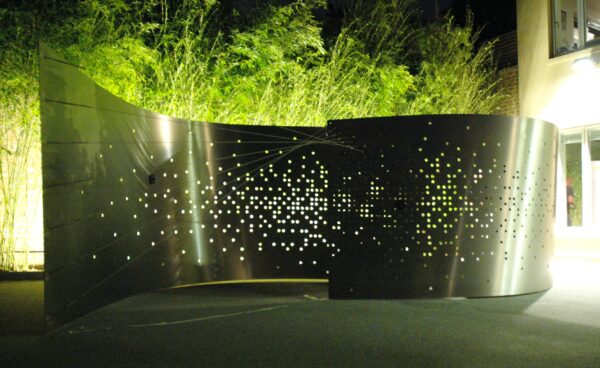 Related Articles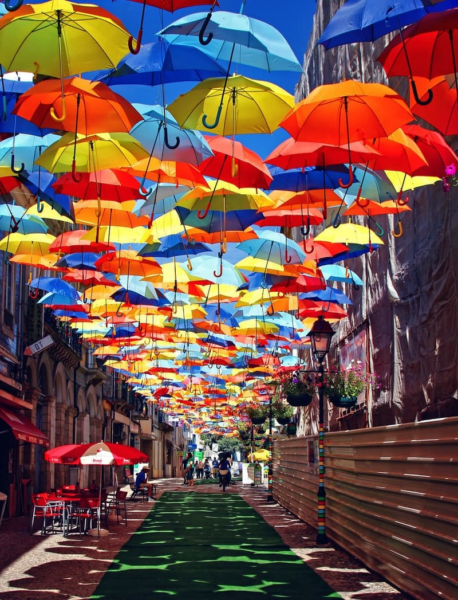 Inventive City Placemaking
City placemaking is the art and design of creating public spaces and is often driven by community projects. Whether that's through decorative art installations, creating…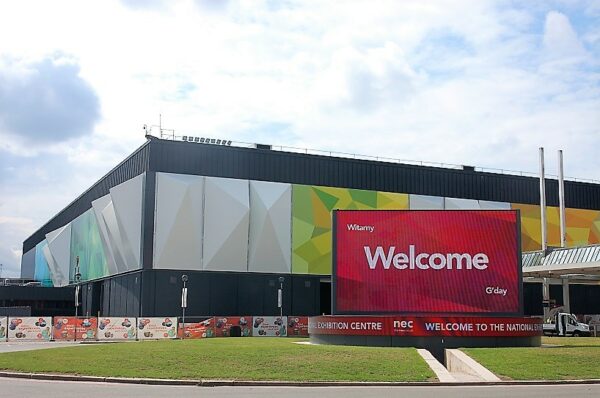 Base Structures gives the NEC a spectacular new look
As part of an exciting £4.5 million transformation of Birmingham's NEC, Base Structures has installed a stunning fabric façade to the exterior of Halls 1…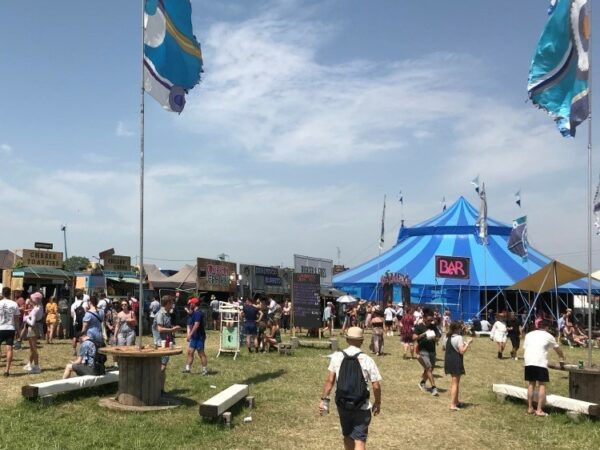 Upcycling fabric structures: how we reuse our fabric structures
When we put fabric structures up, we do all we can to ensure their lifespan is as long as it can be. The key to…