Client
St Crispin's School
Contractor
McLaughlin & Harvey Ltd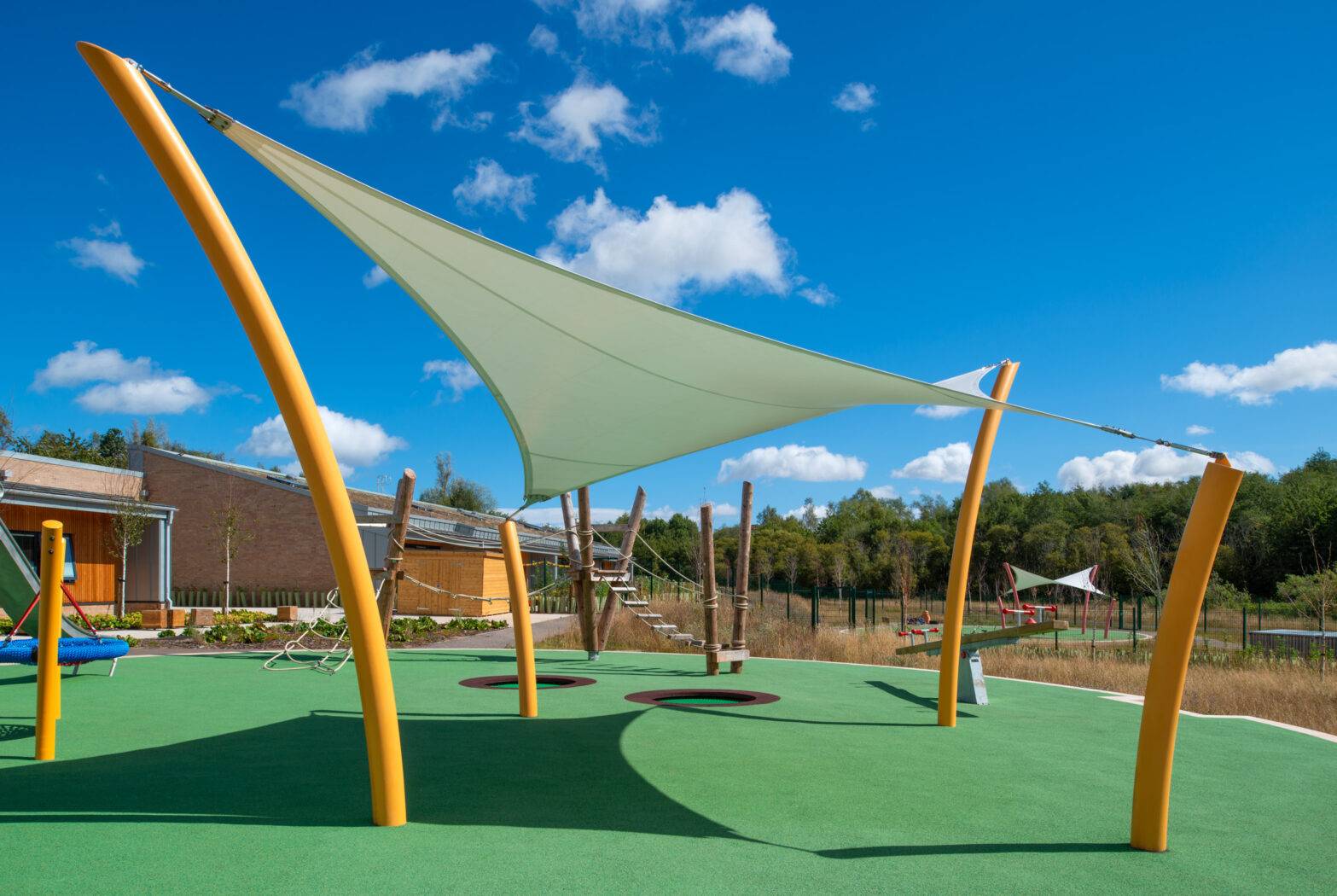 A series of three shade canopies
In need of additional outdoor space, playground shade and weather protection, St Crispin's School were looking for a series of three colourful outdoor canopies in the school grounds. McLaughlin & Harvey came to us for a solution.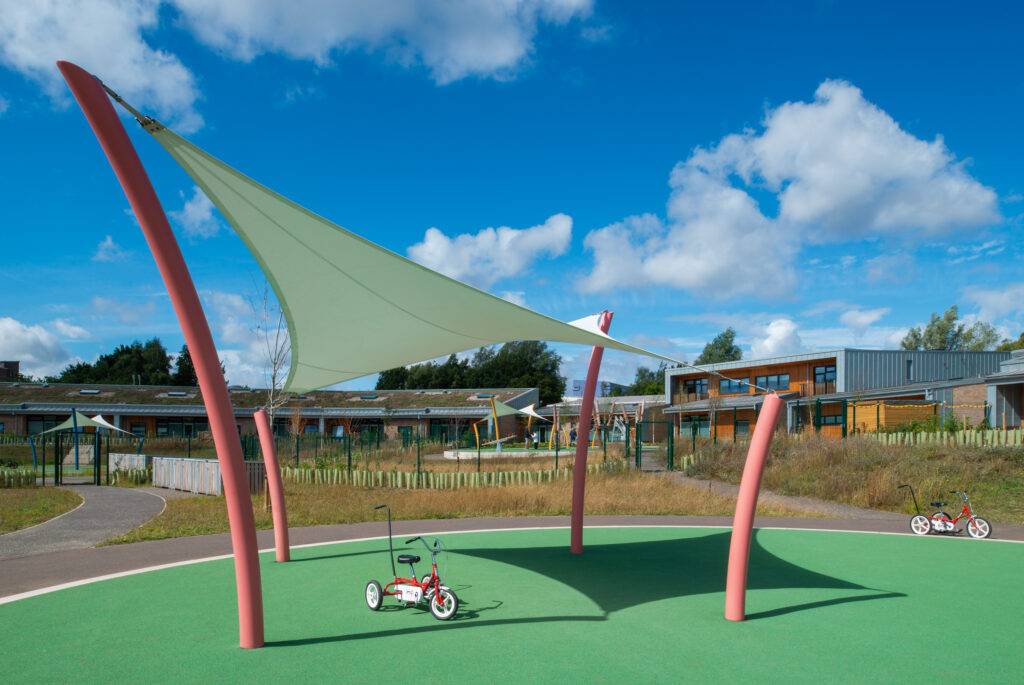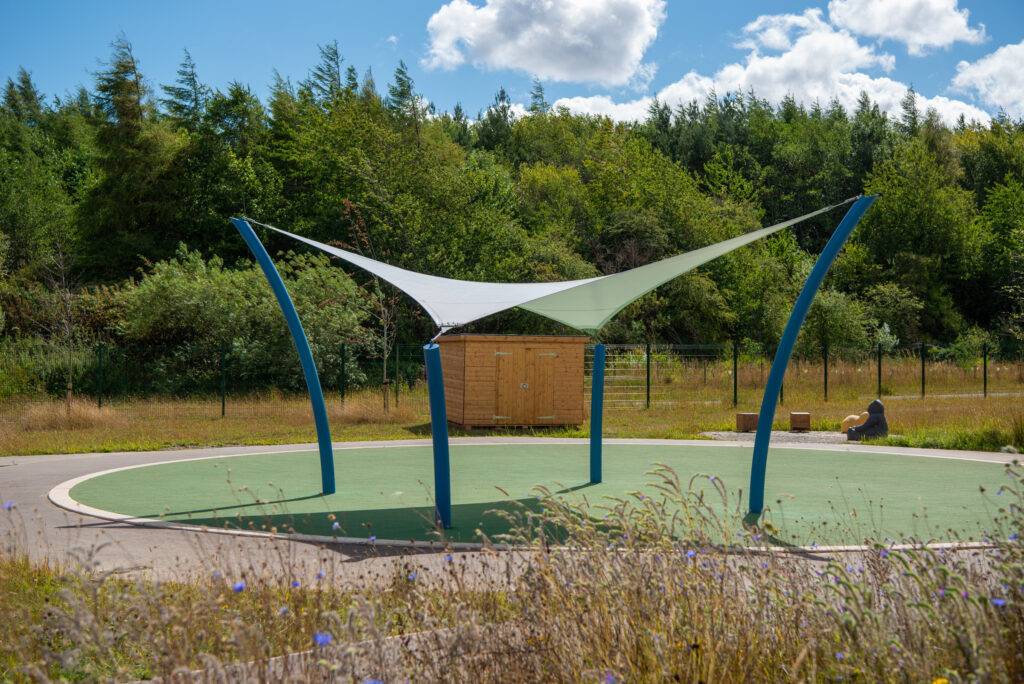 Our Solution
The Mendip 4P 400 is a popular multi-functional canopy from our pre-designed range. It was the most appropriate structure for the project as they are perfectly suited for providing play shade, shelter and covered seating with an elegant yet simple design.
The Results
The result provides and increased amount of practical open-air space which can be utilised in many ways including outdoor leaning, school events and socialising areas.
Similar Projects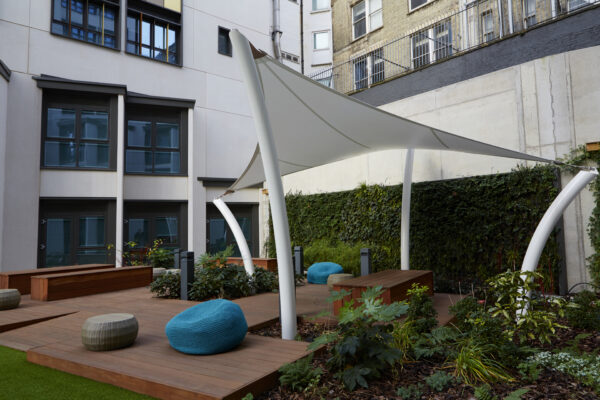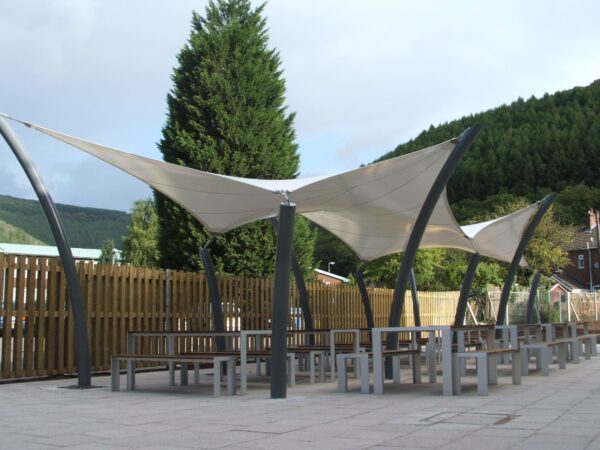 Mendip Walkway – Coleg Gwent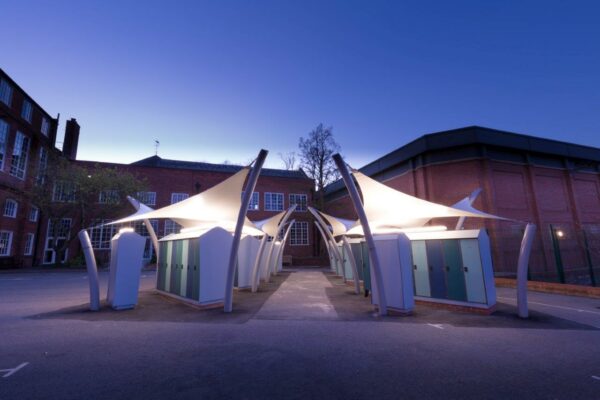 Related Articles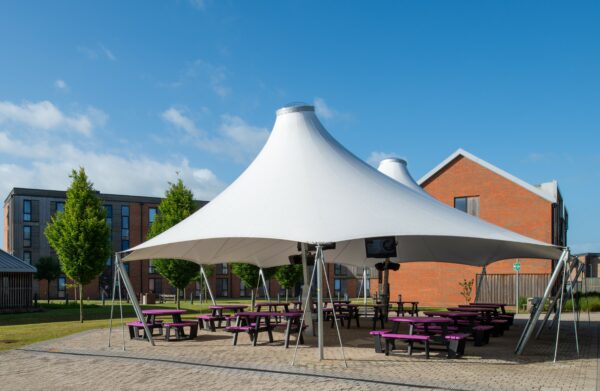 Outdoor learning space becoming a must have for education facilities
More and more schools, universities and educational facilities are seeing the benefit of enhancing the fundamental uses of their grounds. For many this means expanding…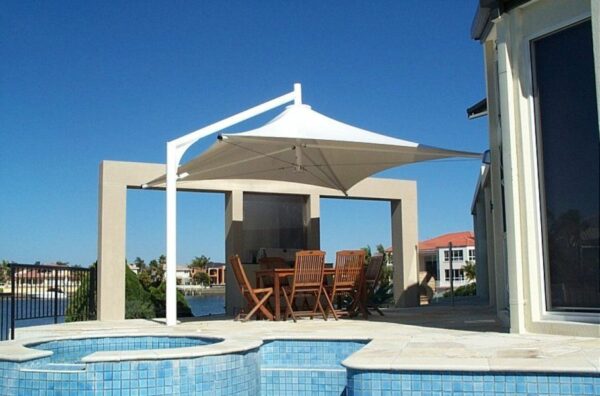 Canopy examples to inspire your next outdoor project
If you're looking for some inspiration to transform your outdoor space over the summer period, canopies are well worth looking at. Canopies can reinvent, rejuvenate…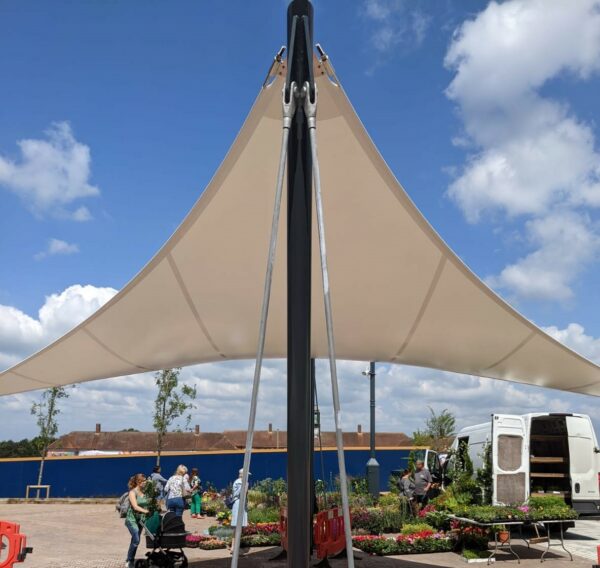 Improving socialising with outdoor canopies
The versatility and flexibility of a good canopy set up can alter the dynamics of an environment. It can provide extra space where required, especially…