Contractor
Losberger De Boer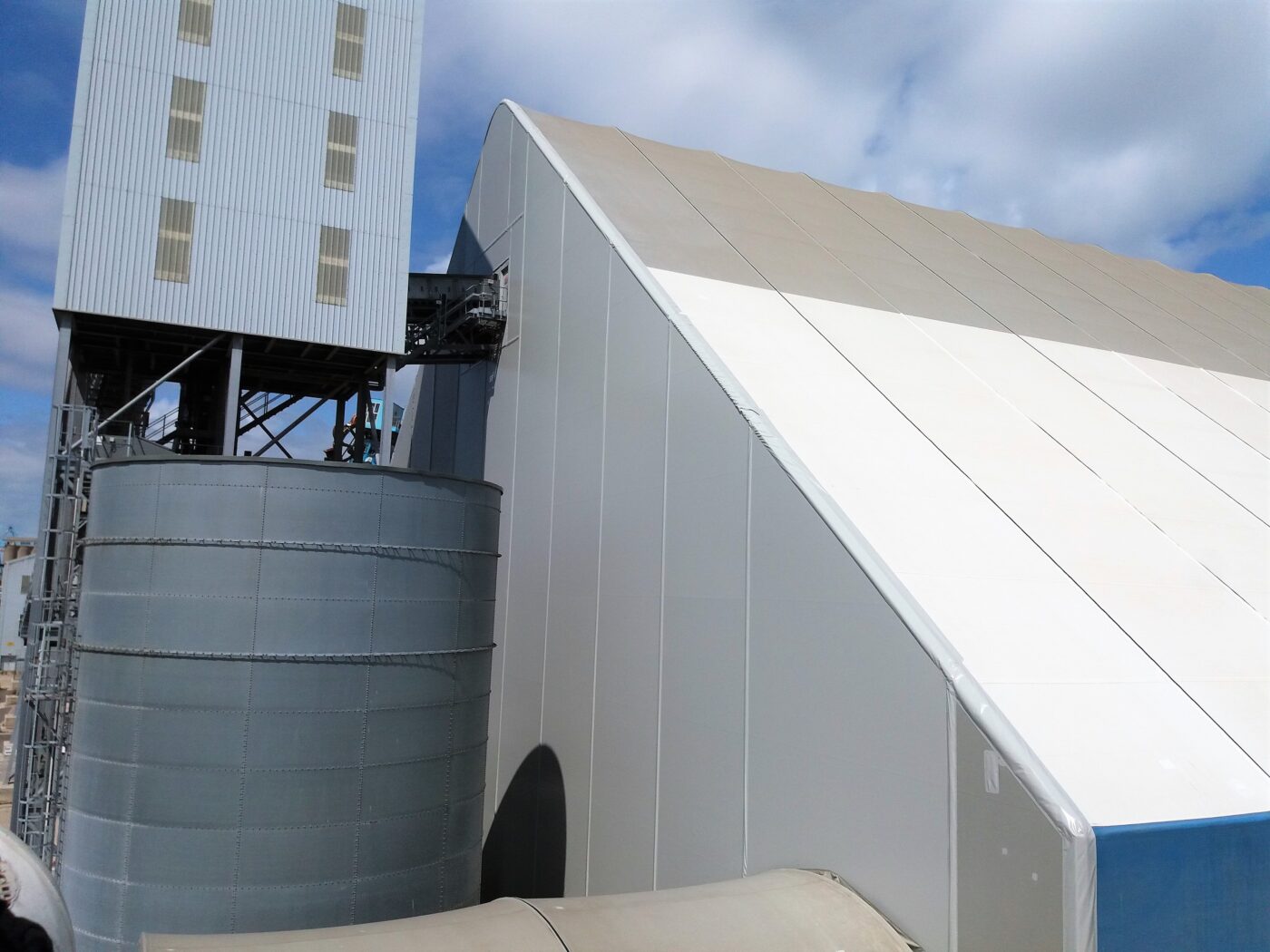 Fabric Facade Replacement
The beginning of 2019 brought a lot of stormy weather to Liverpool docks and left Liverpool Port Authority warehouse looking a little worse for wear. We are no strangers to the Liverpool docks site as back in 2013 Base Structures designed and manufactured the 22,000m² of tensile fabric that covers the warehouse skeleton steel structure.
A small amount of damage was sustained from within the building that wasn't attended to promptly, the stormy weather came, picked and pulled at the cladding. The devastation is all too clear in the pictures below.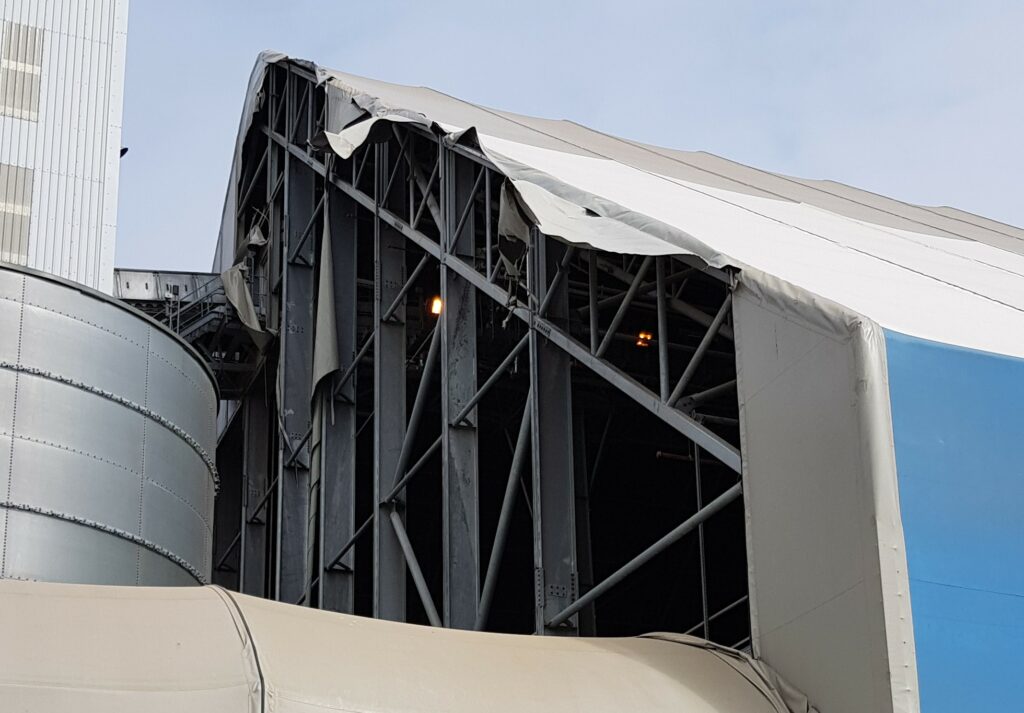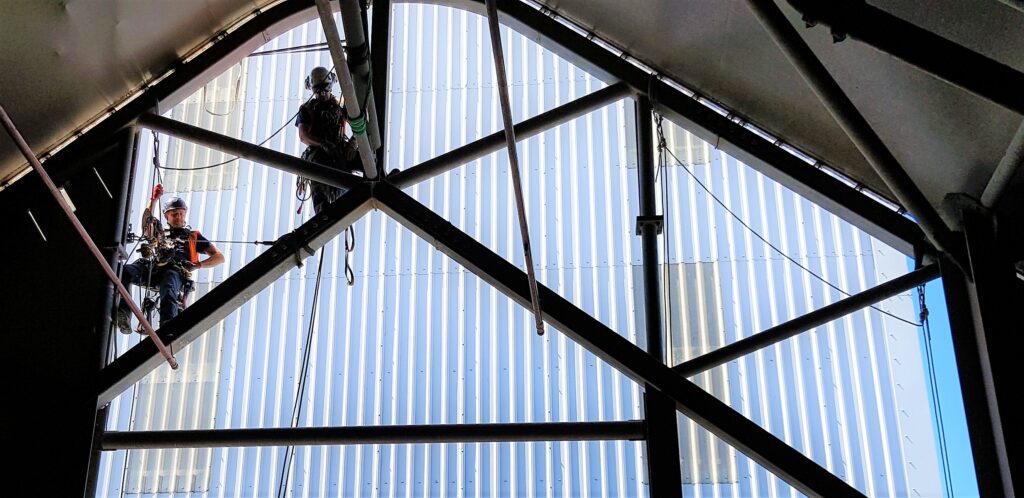 Our Solution
Base was called in to assess the structure. We then stabilised the cladding to prevent further damage from the second storm that was expected a few days later.
We removed all damaged components, re-instated where we could, replaced what was not serviceable and ultimately brought the structure back to life.
As tensile structures such as this are an investment we do recommend regular maintenance to ensure they fulfil their design life and continue to look good.