Client
DeBoer Structures UK
Contractor
DeBoer Structures UK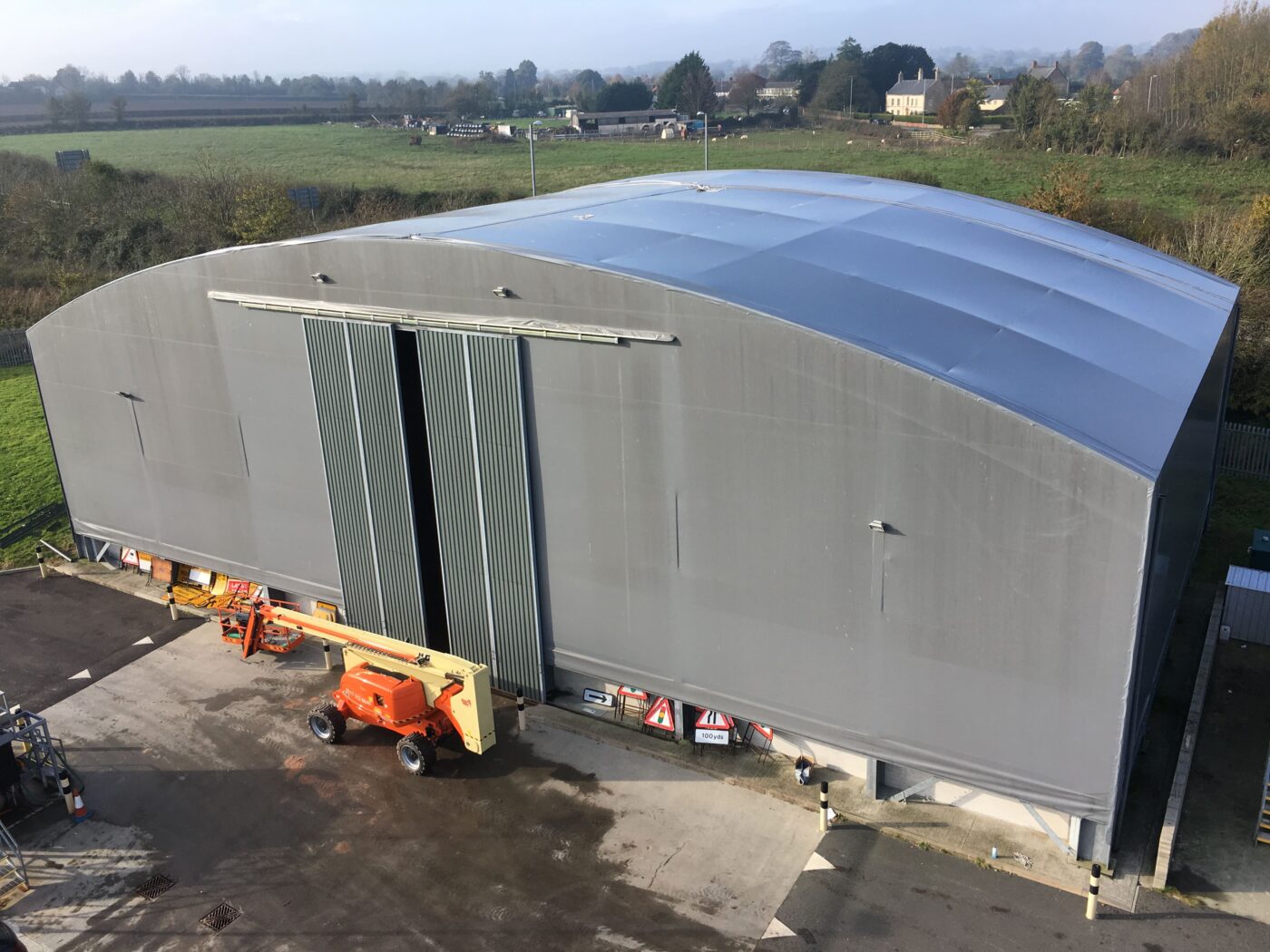 Fabric Roof Removal & Replace
Our client approached us to assist them with a PVC roof structure over a Salt Barn that had reached the end of its lifespan.
We carried out a methodical removal of the old roof and gable panel and supplied and installed a new 1200m2 panel to the structure.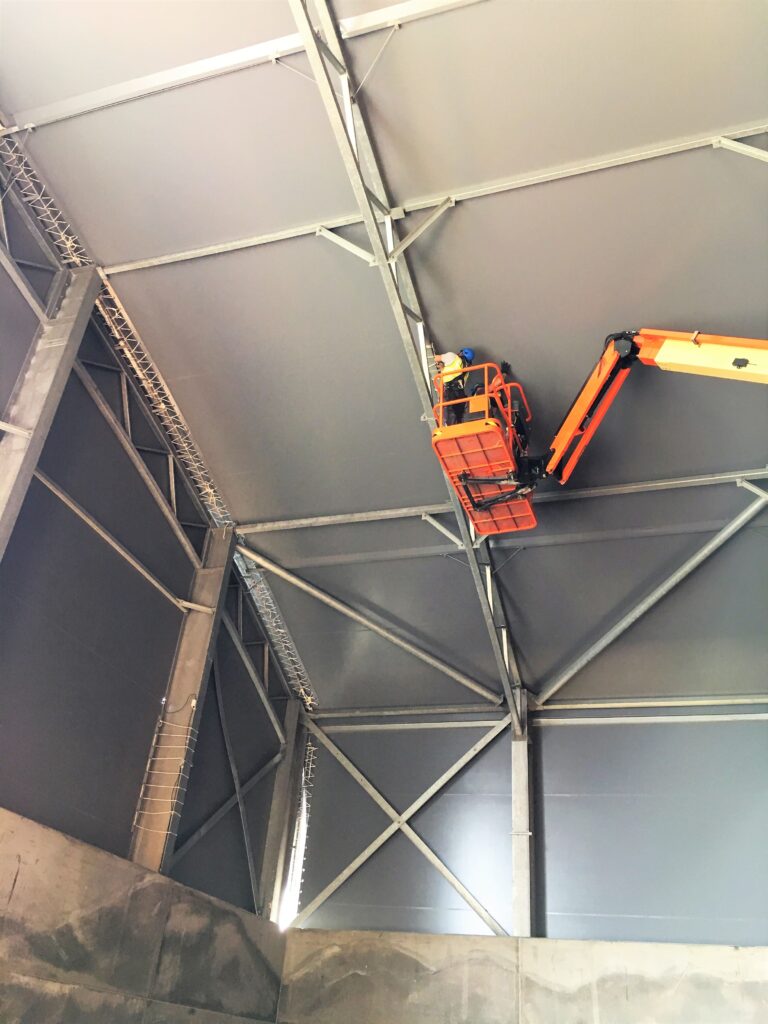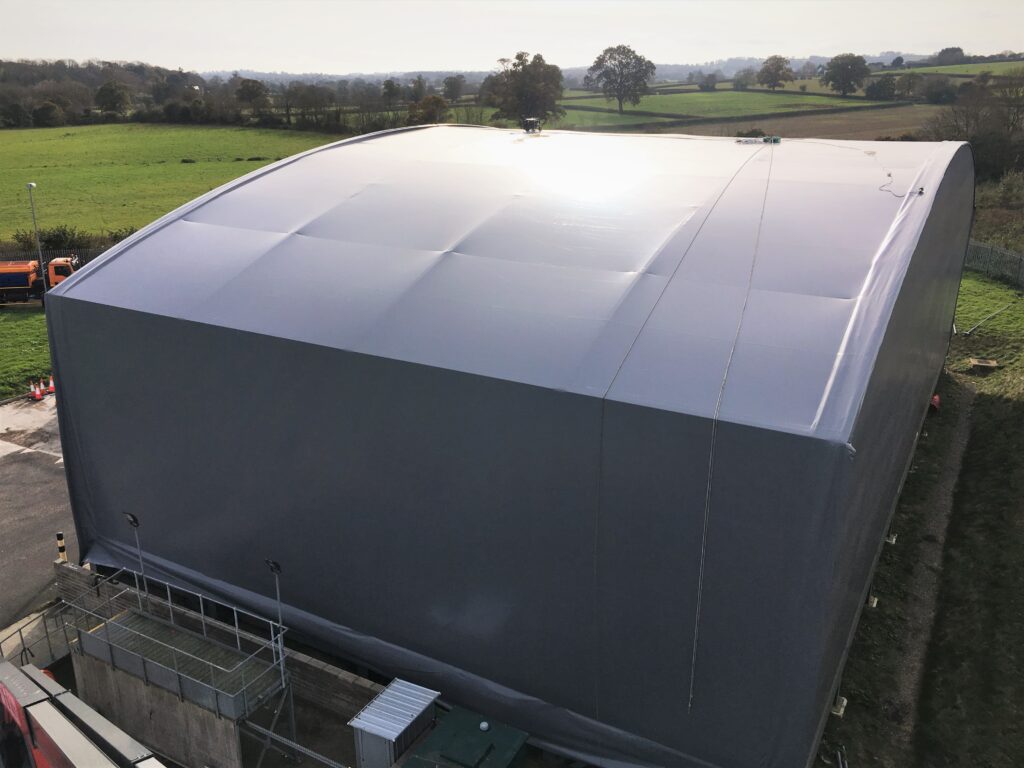 Our Solution
Given the size of the panel and the tricky crane lift this produced, the installation was particularly challenging during a windy autumn period. Further challenges presented were ensuring the salt was kept dry between the removal and replacement of the roof.
With a fixed deadline and delivery of several thousand tonnes of salt looming, we had to work swiftly and efficiently, using the old removed fabric to provide temporary protection.
Similar Projects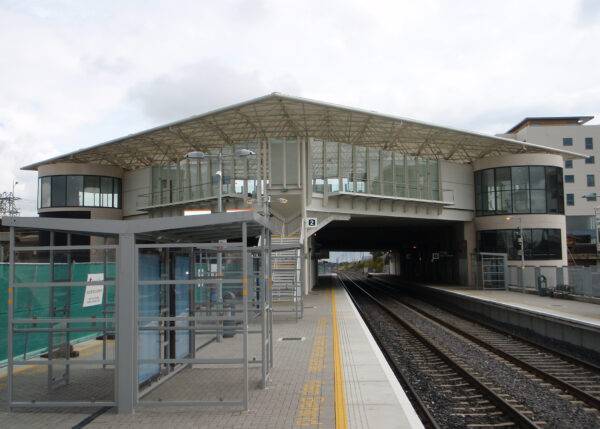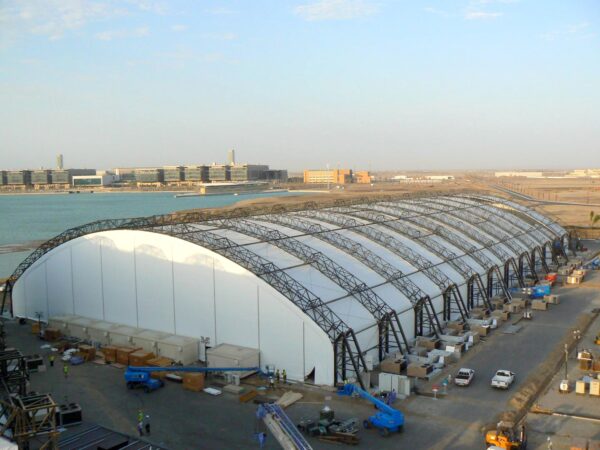 KAUST – Tensile Fabric Pavilion Structure