Client
King Abdullah University of Science and Technology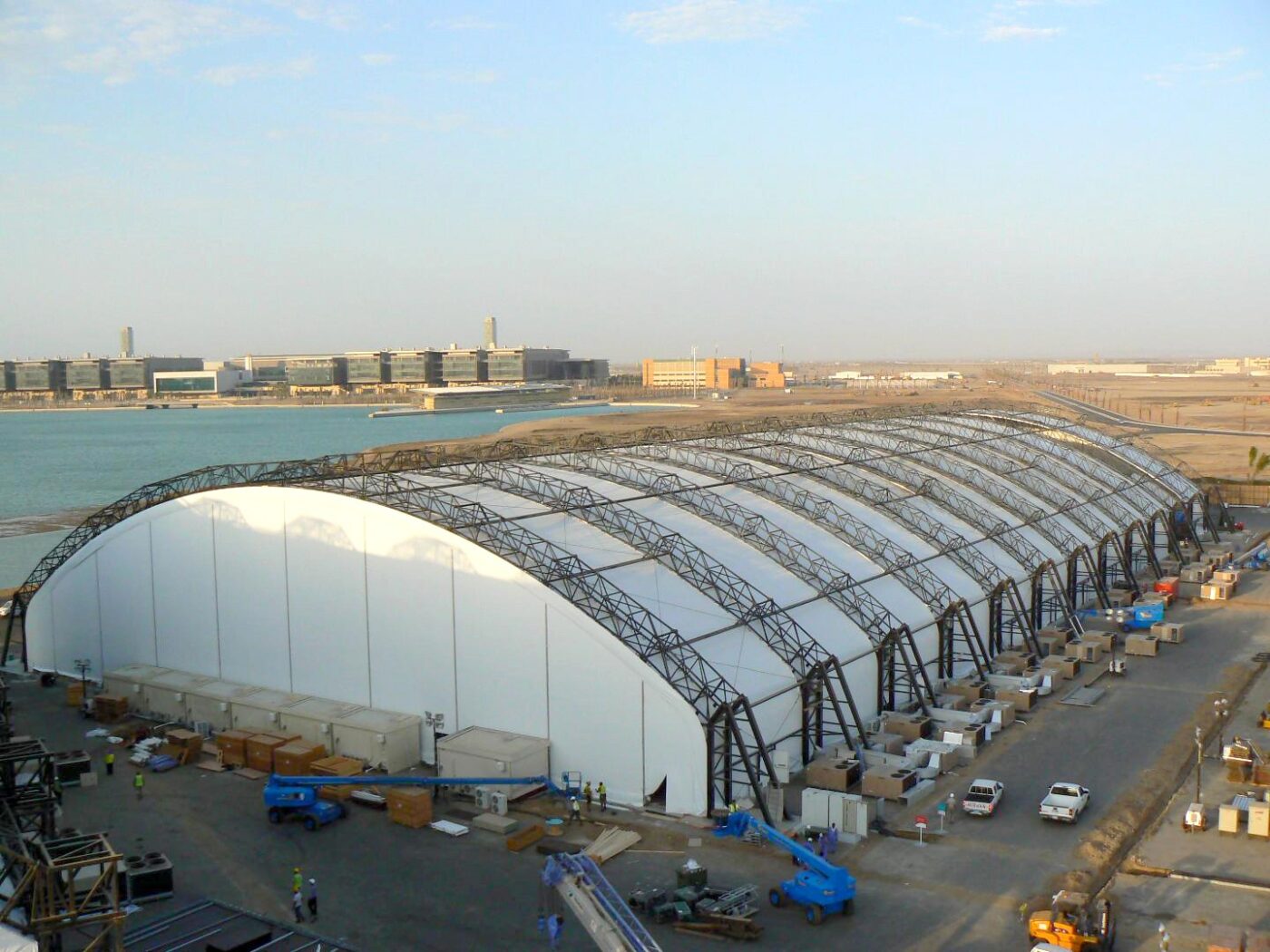 Fabric Facade Replacement
Base Structures won the contract with ESS to design, manufacture and install the tensile fabric roof and wall panels to the Dining Hall pavilion (the largest of the three temporary structures on the site). All work had to be completed in time for the opening ceremony of the King Abdullah University of Science and Technology which is situated in Saudi Arabia. The project consisted of the Gable panels to the end elevations, Truss Infills and twelve 86 meter long ground-to-ground PVC Roof Panels, each of which incorporated 13 meters of transparent PVC to one end.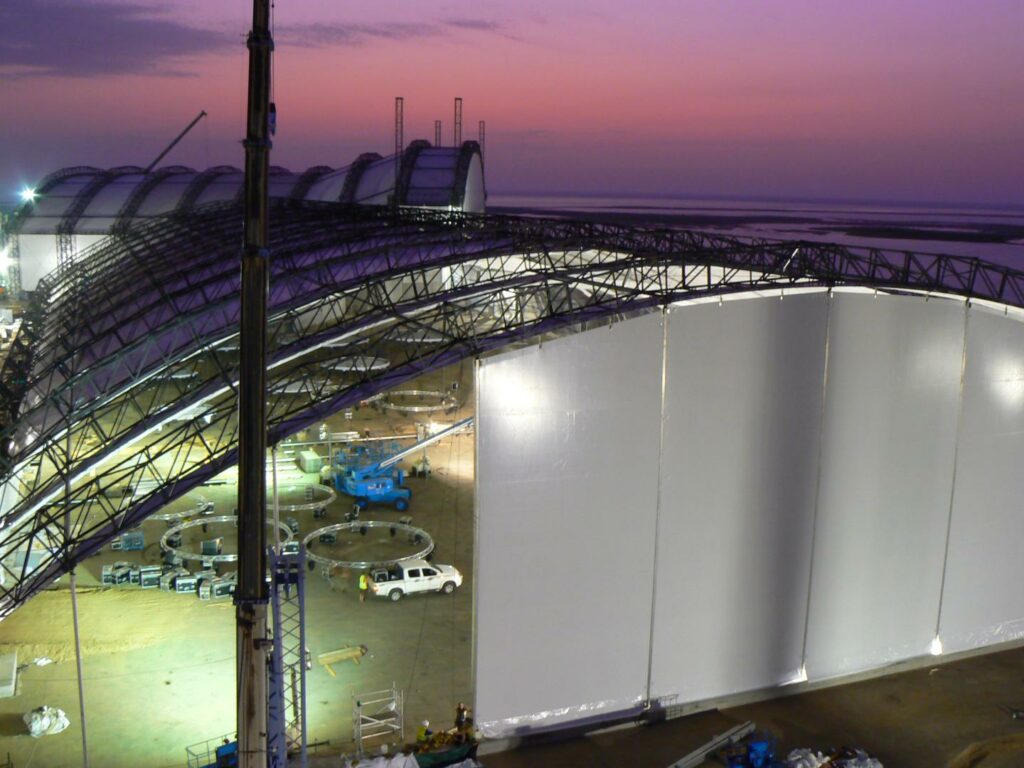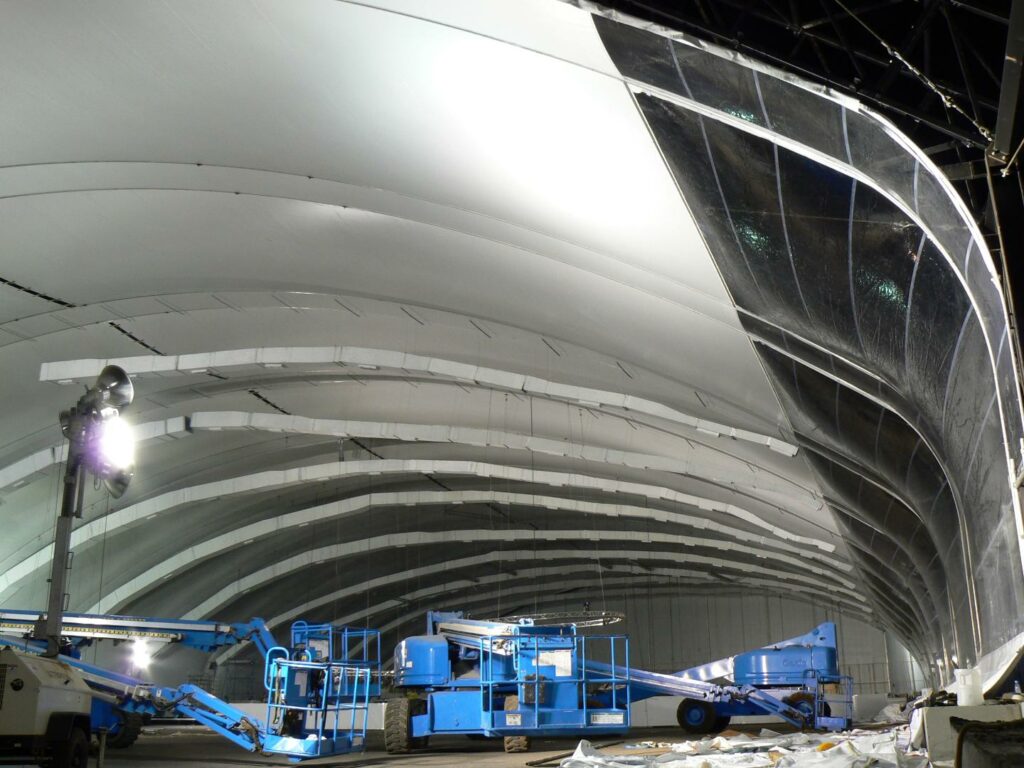 Our Solution
An important consideration in the design of this structure was the intense daytime heat which can sometimes exceed 70°C. To ensure the integrity of the keder edge (which joins the fabric panels to the steel supporting structure), EPDM rubber keder cord was used in place of the traditional PVC cord as it has a much higher melting point. All of the fabric was installed in a four week period by our installation teams working in the 40°C relative cool of the Arabian night.
Results
The result of this was a 13 meter high picture wall which ran the complete length of one side of the entire structure, displaying the spectacular view across the harbour at sunset to the King's guests.
Similar Projects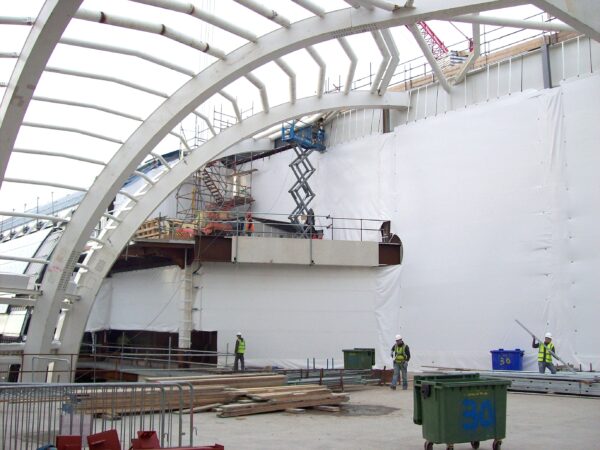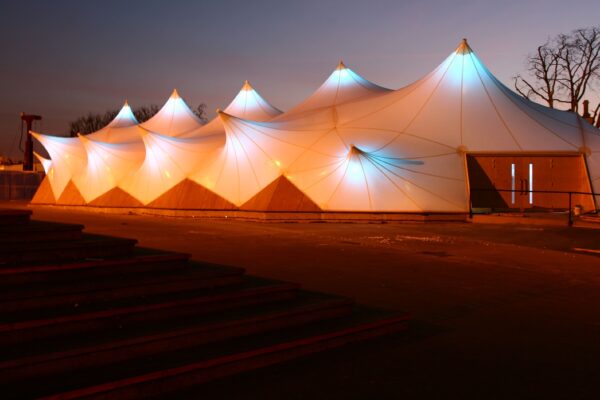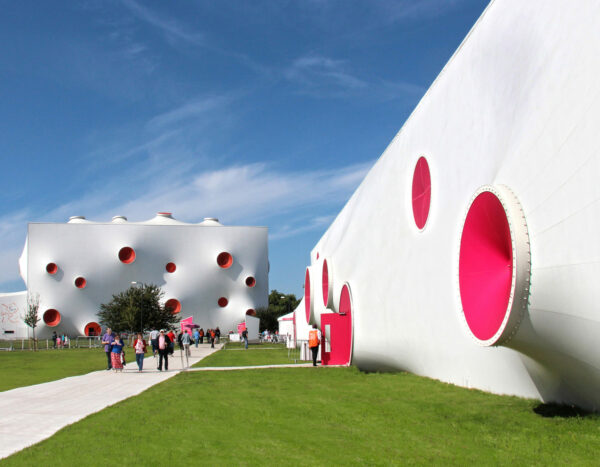 London 2012 Games Shooting Ranges