Client
Radisson Edwardian Hotels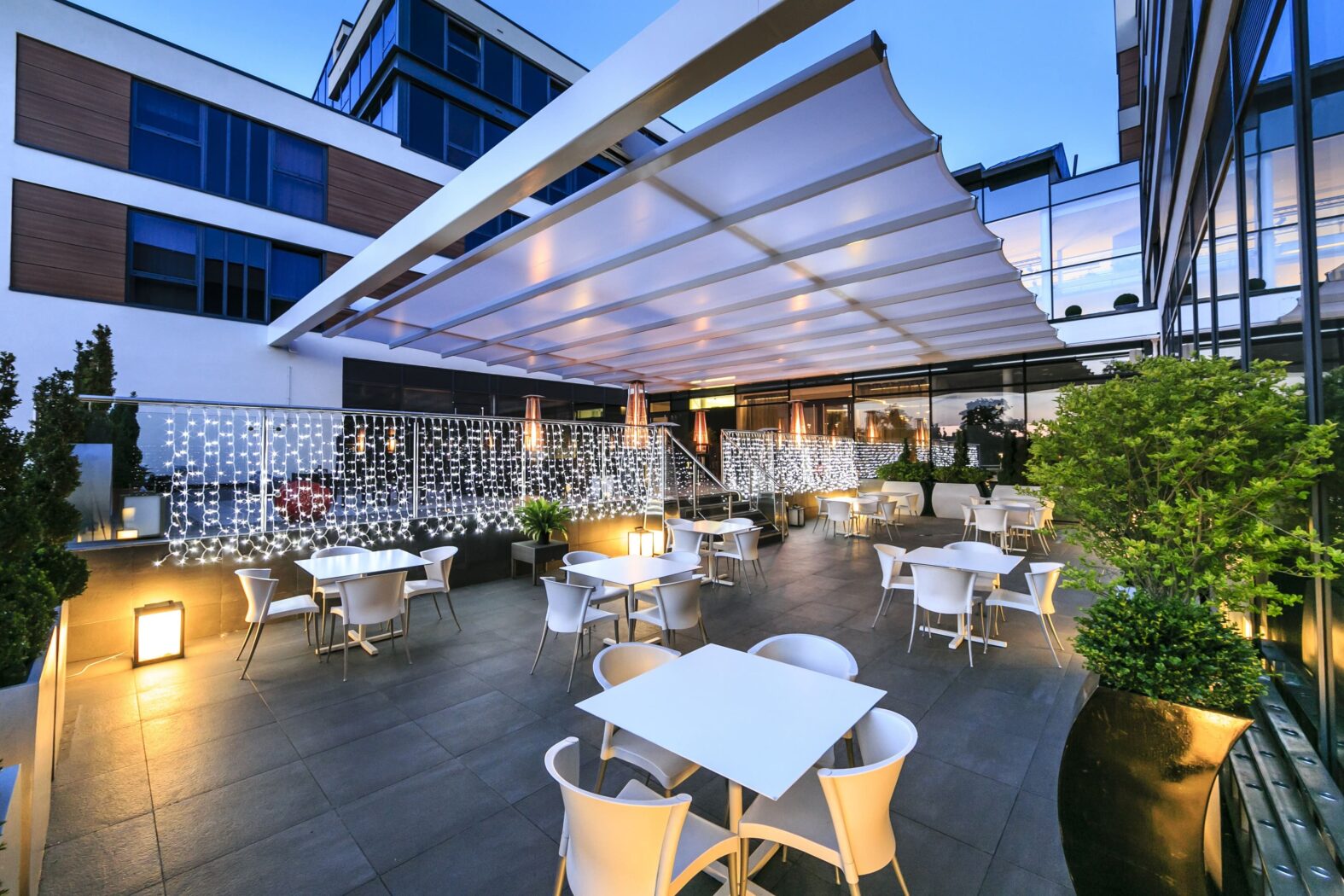 En-Fold Retractable Roof
This luxury hotel were looking for a retractable awning system for their central terrace in order to make the space ideal for al fresco dining and outdoor events. With a prime location in the heart of Guilford, the retractable awning had to compliment their 4-star rating, so an En-fold system was chosen from our retractable range, fitting the clients needs perfectly.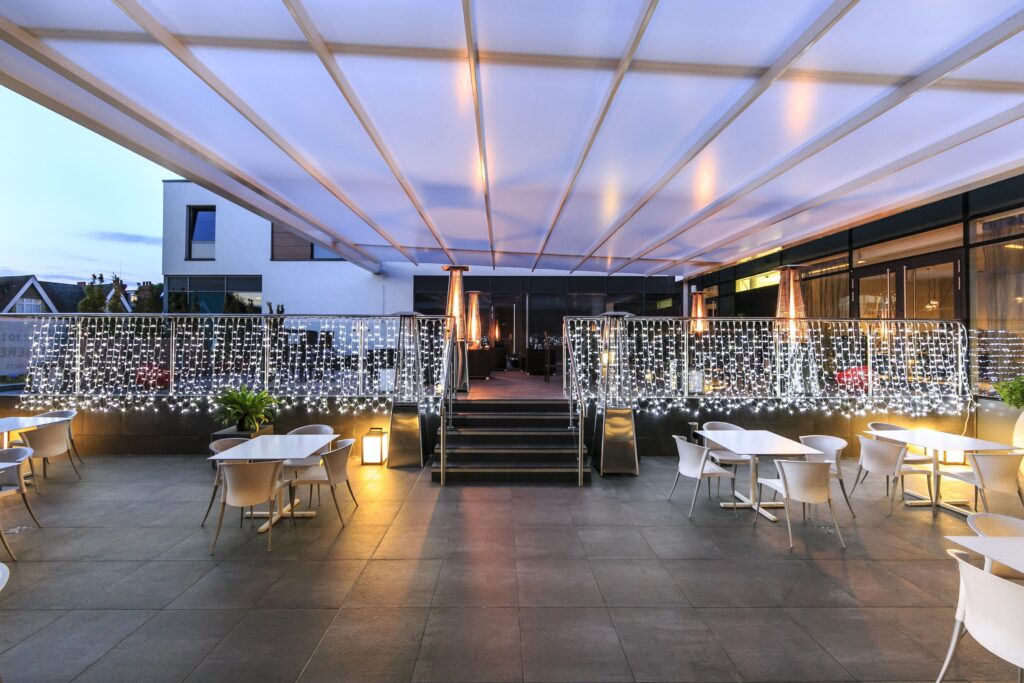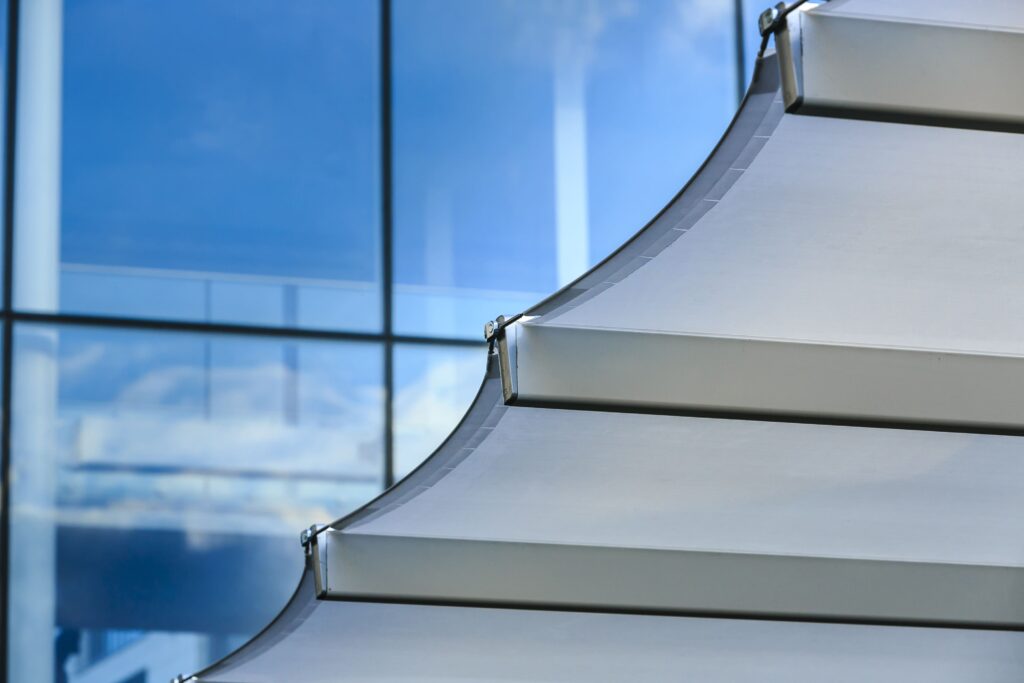 Solution
With the En-fold system already pre-designed by Uni Systems, Base were employed to design and provide the structural steel support as well as completing the manufacturing of the fabric panels.
For this project, Tenara fabric was used, which is ideal for folding fabric systems as well as offering a boastfully long life span and a high level of translucency.
Results
With guttering incorporated into the system, the En-Fold was ideal for Radisson to provide shade in extreme sunshine conditions as well as an al fresco dining experience, even in light rain showers.