Client
Priory Community School – An Academy Trust
Location
Weston Super Mare
Contractor
Henry W Pollard Sons Ltd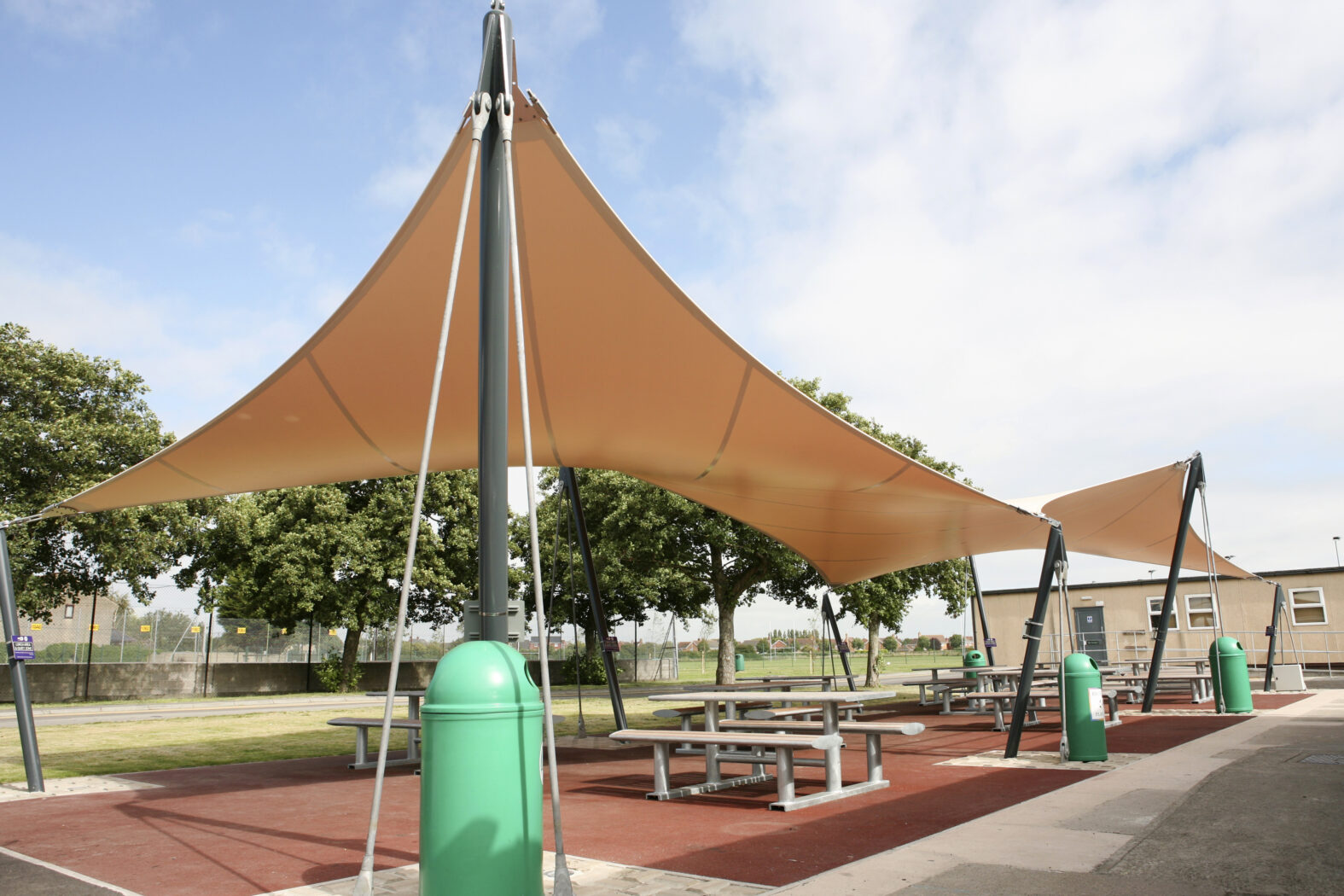 Covered Seating Area Fabric Canopy
Priory Community School is an Academy Trust located in Weston-Super-Mare who approached us with a brief intended to make better use of their exterior space. Whilst the school has a generous outdoor area for the students, they lacked an external facility that provided effective shelter from the elements. The scorching coastal sun was as much a concern as the wet weather that can often drive up the Bristol Channel – what they really needed was a tensile fabric canopy.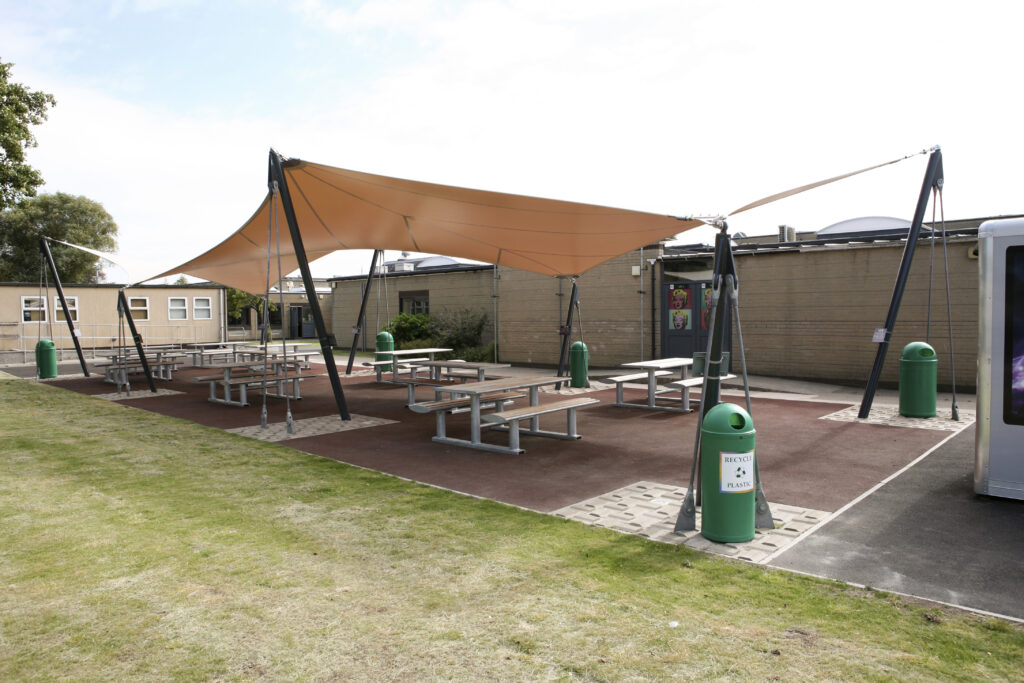 Our Solution
When we visited the school to discuss the brief and present the multitude of possible options, it quickly became apparent this wasn't your average client meeting. In attendance with the Principal were the students themselves to help inform the choice of structure for their school. Together they brought an interesting perspective to the process, in particular specifying that the completed structure must not obscure the view of the surrounding school grounds with walls or visual barriers.
To best fit their brief and the school site, we adapted a single bay, pre-designed Malvern canopy into an extended three bay walkway style canopy measuring 7 metres wide and 21 metres long. Not only do our pre-designed canopies bring cost efficiencies, they can also be easily adapted to suit a particular brief.
Results
Finished with a specified colour scheme of cream PVC fabric and grey coated steelwork with canopy up-lighting embedded in the floor, the school has a fantastic addition to the playground that we hope the pupils will feel proud of. Here's hoping we score an A+!
Similar Projects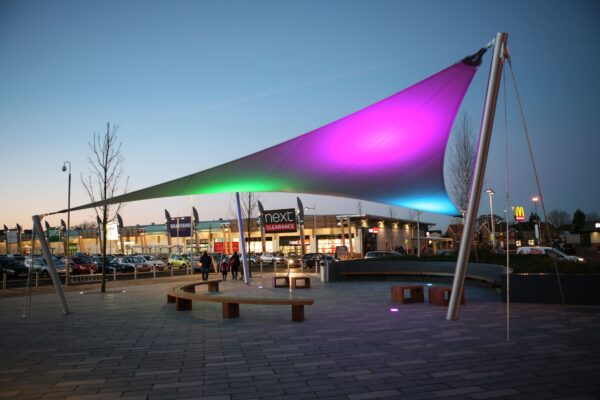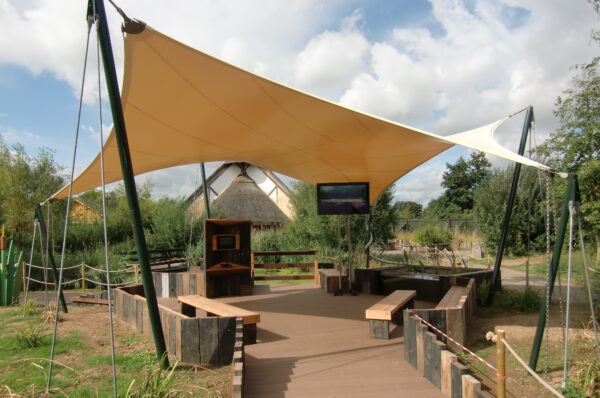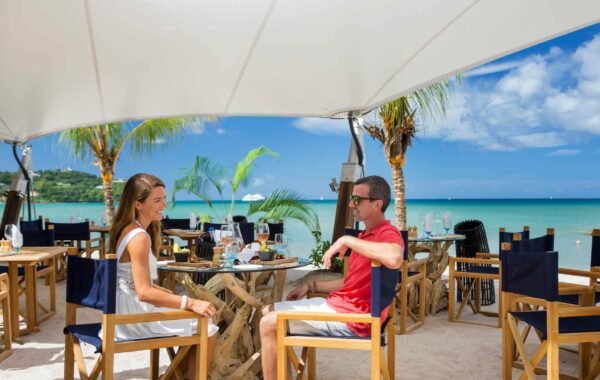 Sunswept Resorts – Toes in the Sand
Client
Priory Community School – An Academy Trust
Location
Weston Super Mare
Contractor
Henry W Pollard Sons Ltd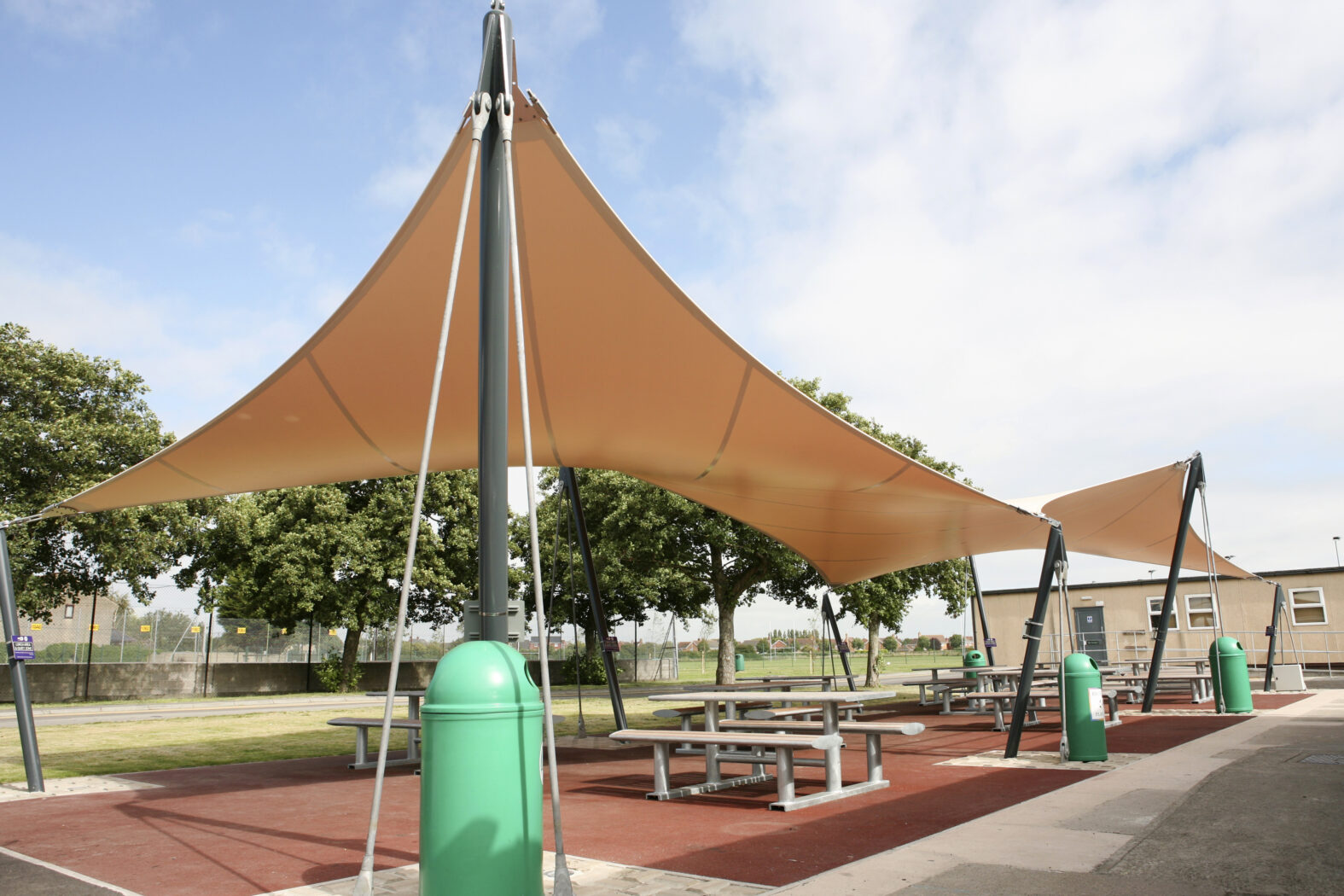 Covered Seating Area Fabric Canopy
Our brief was to provide a replacement architectural fabric canopy with a new and improved design to their established market courtyard.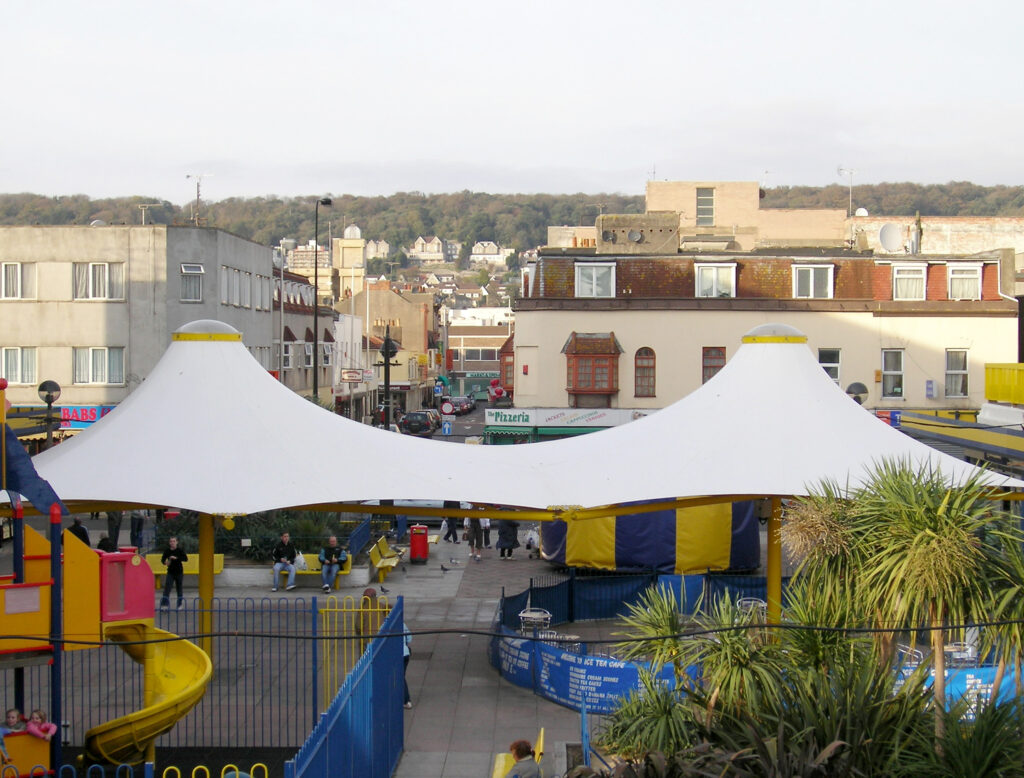 Our Solution
We adapted the Chiltern design from our pre-designed canopy range and provided the fabrication and installation of the twin coned fabric canopy, supporting steelwork and fittings.
Results
The canopies are in place to allow the market to provide a sheltered outdoor eating area for Dolphin Square's shoppers and diners. It also acts as a meeting and focal point for the square.
Similar Projects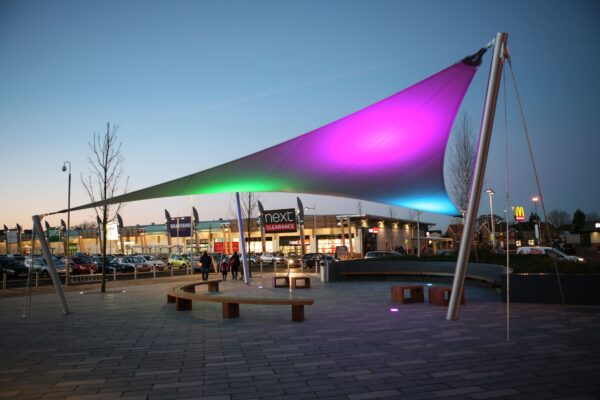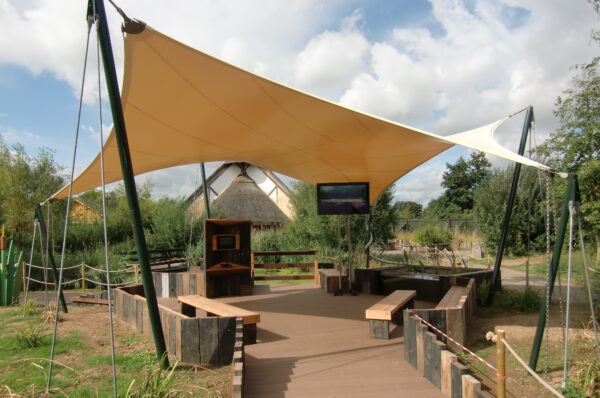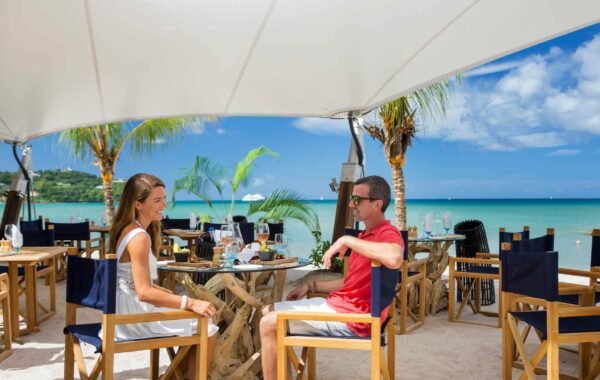 Sunswept Resorts – Toes in the Sand