Seating Area Fabric Canopy
Abbey Wood Retail Park in North Bristol commenced a £10 million revamp in March 2013, creating in excess of 100,000 square foot of retail space in an area located near offices, a University campus and a soon-to-be built football stadium for Bristol Rovers. With such an exciting mix of shoppers and future regeneration planned in the area, it was a key criteria for the new development to reflect the vibrancy and sophisticated expectations of local shoppers, which is where the idea for a feature canopy was born.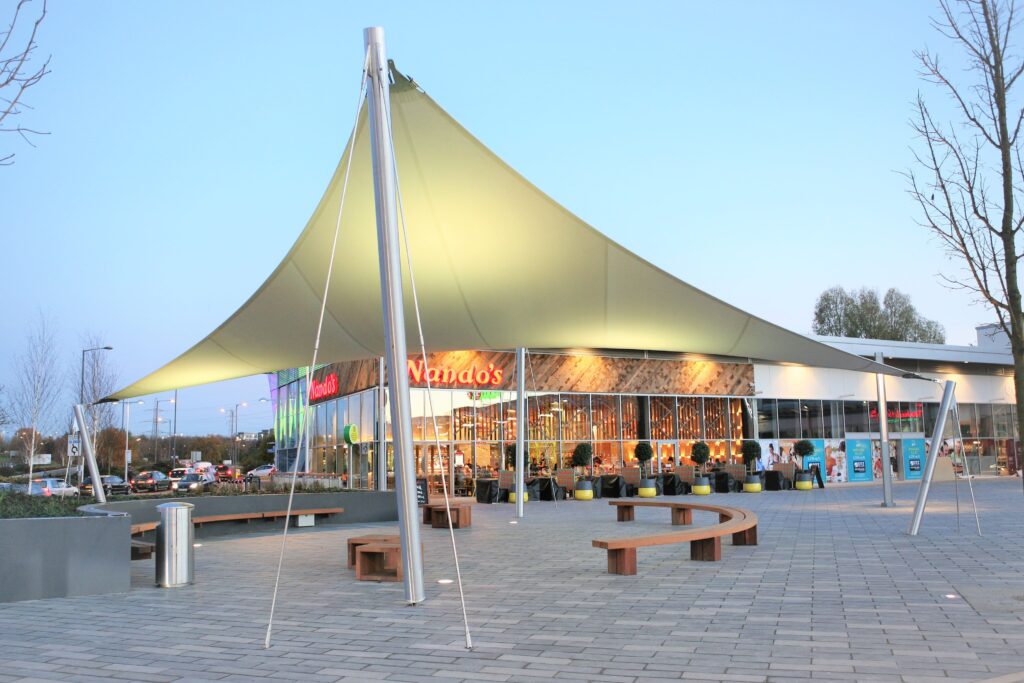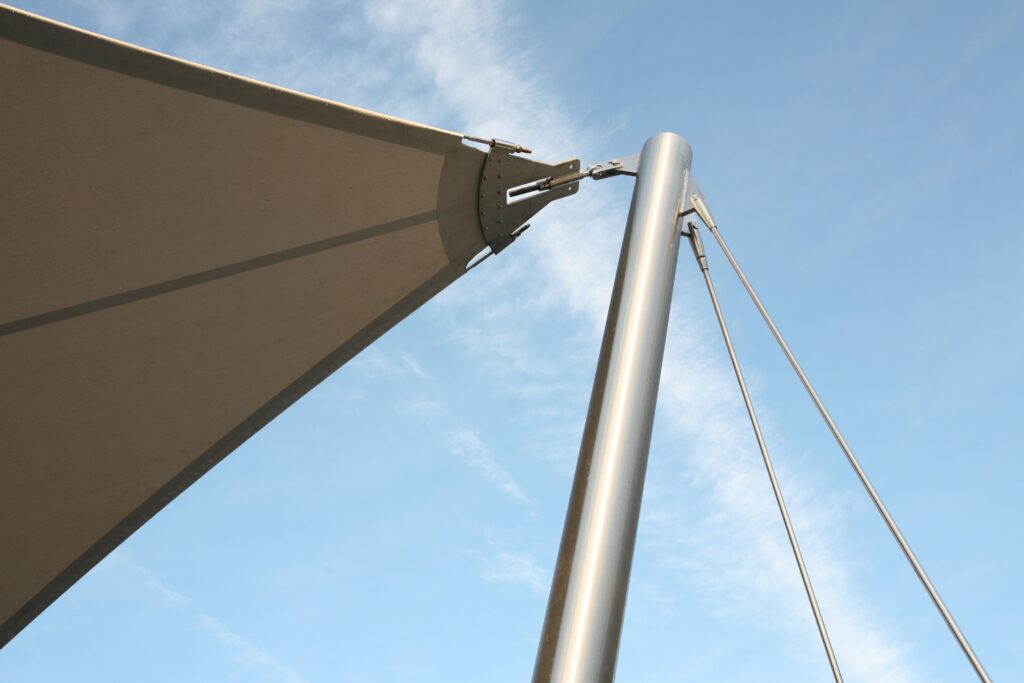 Our Solution
Adapted from one of our pre-designed canopy structures, the Malvern 4P 700, this example dwarfs the original at nearly twice the size. Measuring 12m across, the fabric canopy provides plenty of shelter from both sun and rain, covering a large seating area for weary shoppers. Specified with grit polished stainless steel masts and a PTFE canopy, this structure will retain it's good looks for many, many years to come. A colour changing LED lighting system embedded in the floor also transforms the structure after dark, bathing the canopy in a changing spectrum of colours visible to commuters on surrounding roads and railway lines.
Results
Standing proud with a large sweeping sail, the fabric canopy greets shoppers like an old friend with outstretched arms as they enter the retail park.
Similar Projects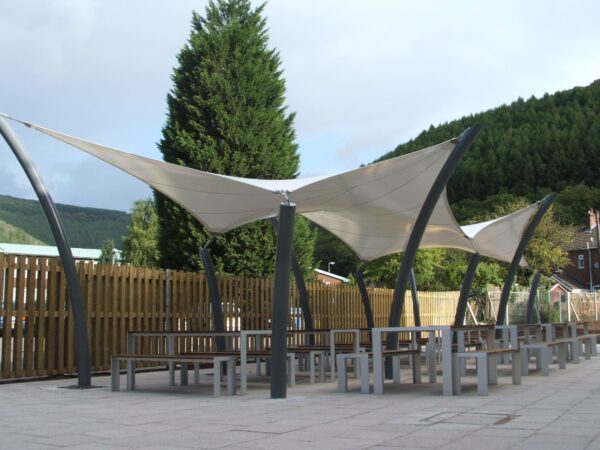 Mendip Walkway – Coleg Gwent