Client
David Lloyd Club – Reading
Contractor
Base Structures UK Ltd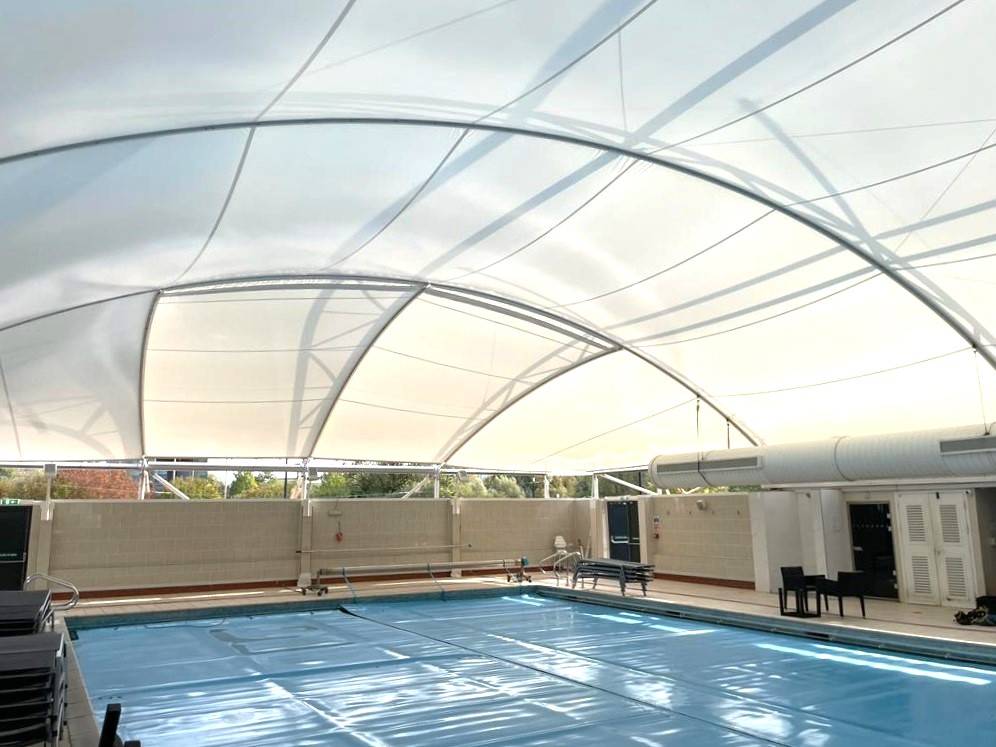 Swimming Pool Fabric Roof Replacement
As part of their gym refurbishment, David Lloyd approached us to replace the fabric roof to their members pool in the Reading club. Utilising our expert fabric team, we carried out the safe dismantle and removal of the old membranes and associated components.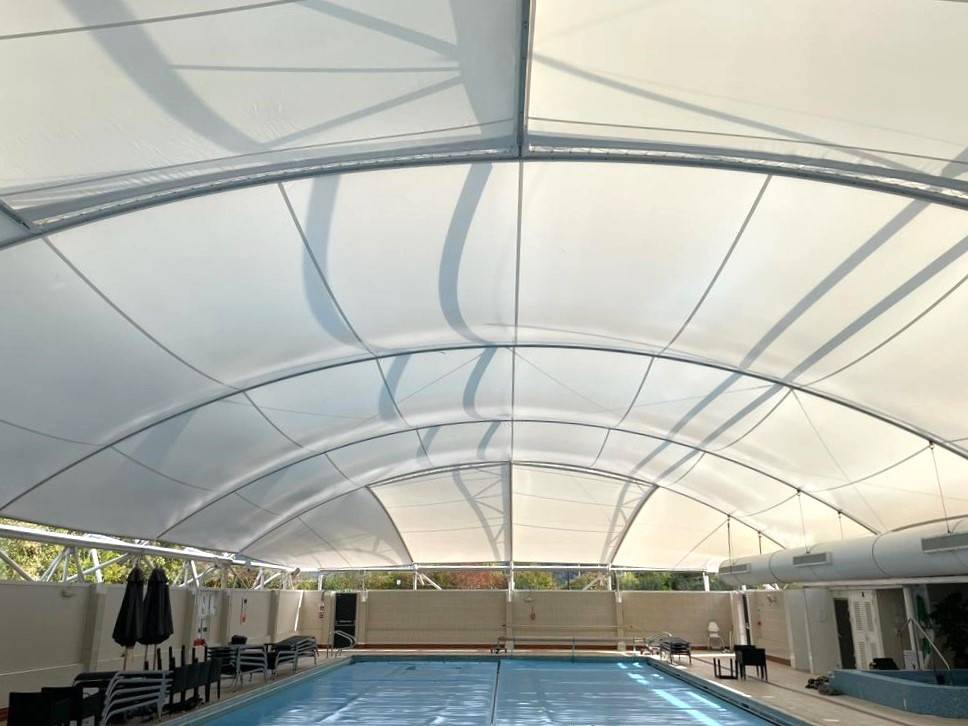 Our Solution
We then carried out a 3D survey of the structure to enable a re-design incorporating improvements to the replacement components.
Once the new bespoke fabric design was agreed we set about manufacturing and installing both the new inner and outer fabric roof membranes, all within a 2-week timeframe to ensure that the roof was re-installed as quickly as possible, and the pool closure time was minimal.
We also carried out cleaning works to the structural steelwork to give the whole pool area a fresh look for the refurbishment project.
Similar Projects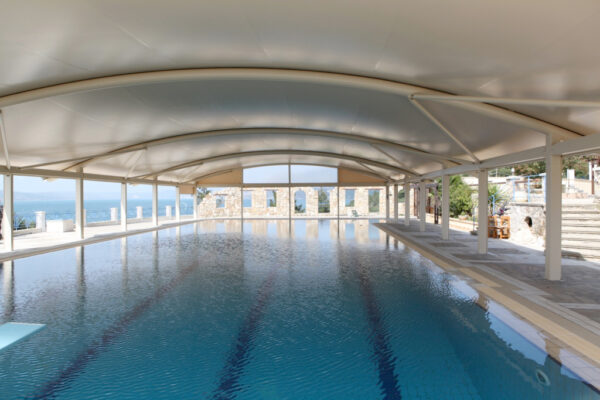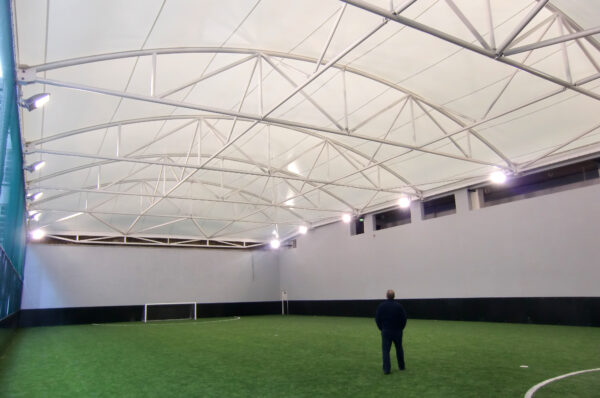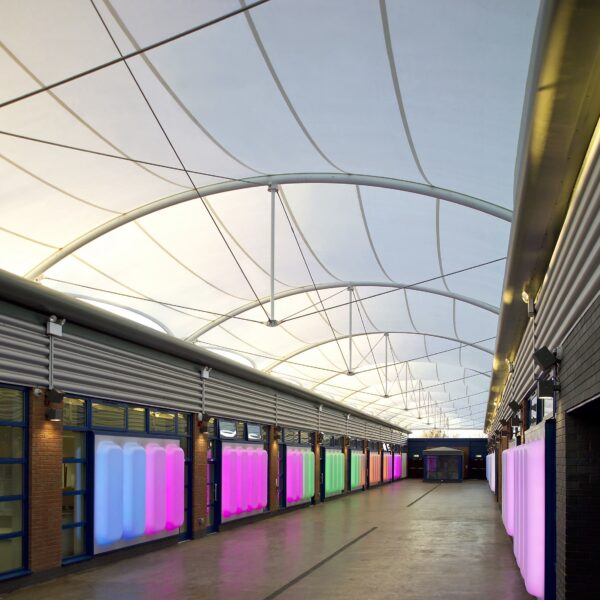 Beaufort School Roof Structure
Related Articles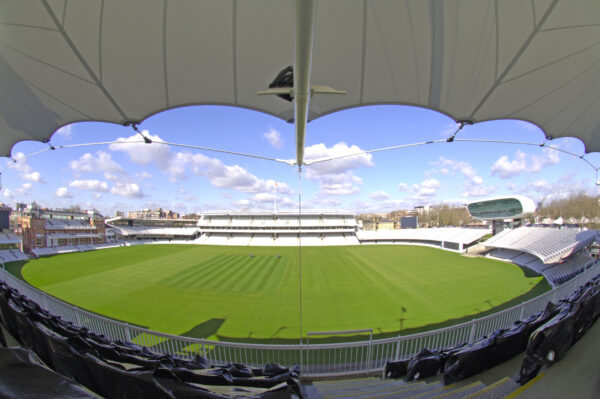 Replacing an Iconic Canopy – Lords Mound Stand
Many of the UK's fabric structures that were installed before the millennium are nearing the end of their design life and as such owners may…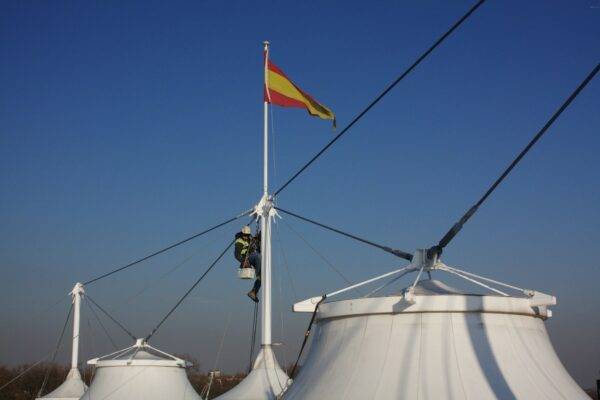 Fabric structure surveys: why to get a structural inspection this winter
As the wind and rain move into the UK this winter, tensile fabric structures are under an enormous amount of load – the fabric itself…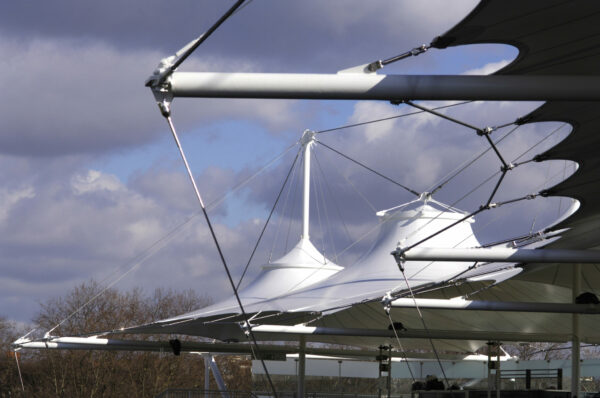 Canopy Replacement: How Replacing Old Fabric Canopies Improves Building Lifespan
Over the years, canopy fabric technology has improved dramatically, and although in most cases our pre-designed canopies or bespoke systems will still be doing their…