Client
Leonidis Katsaitis
Location
Kefallonia, Greece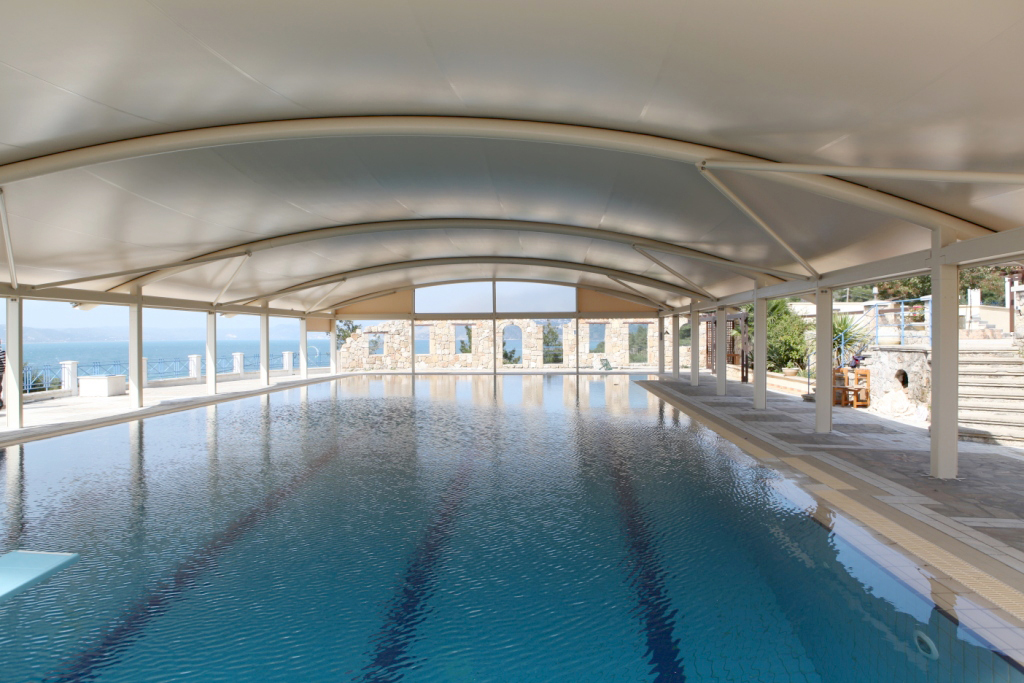 Swimming Pool Cover
A new hotel on the Ionian island of Kefallonia wanted a fabric canopy over their outdoor pool. The cover was to provide protection from the searing Mediterranean sun in the summer months but the client also wanted to provide his guests with shelter from the strong seasonal Meltemi winds.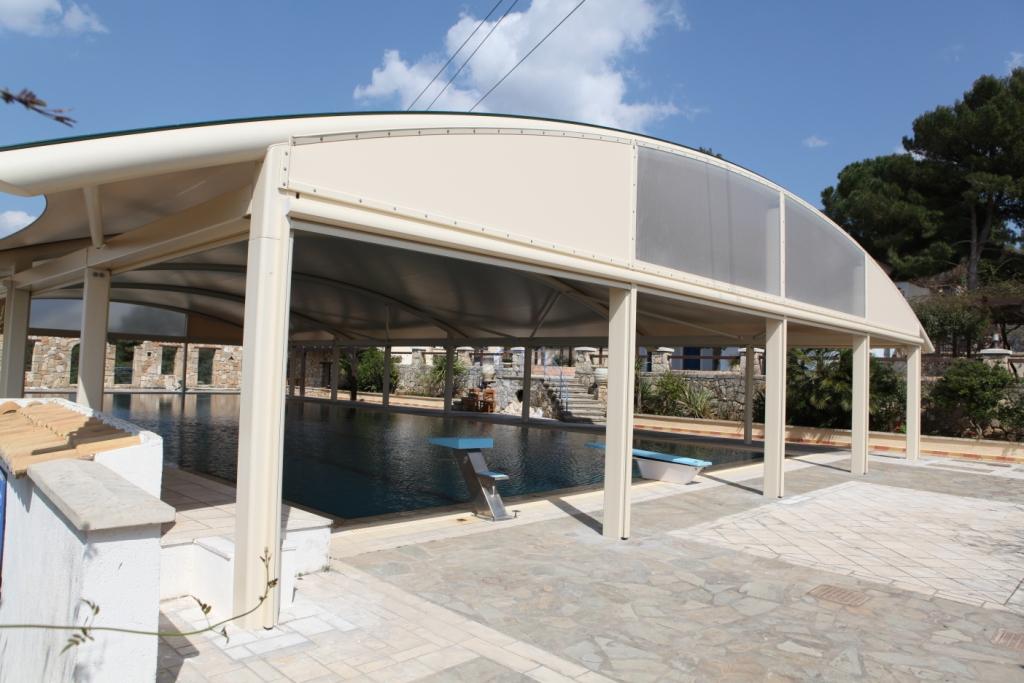 Our Solution
To fulfil both of these conditions we supplied 29m x 14m barrel vaulted fabric structure that has a PVC coated polyester membrane to provide the sunshade and motorised blinds between each of the 24 supporting columns of the canopy that can be lowered to provide shelter from the Meltemi. Base Structures sourced and installed the blinds as part of the personalised service we offer to provide our clients with a one stop shop to satisfy any requirements they may have in regards to their fabric structure.
Results
The fabric membrane for the roof was to the clients colour specifications i.e. Green on the top surface and Champagne on the underside and the vertical window panels on the ends is reinforced clear PVC producing diffused ambient light. The installation was completed in January of 2010.
Similar Projects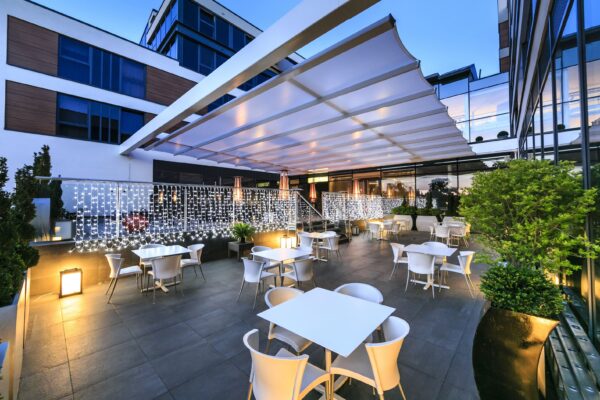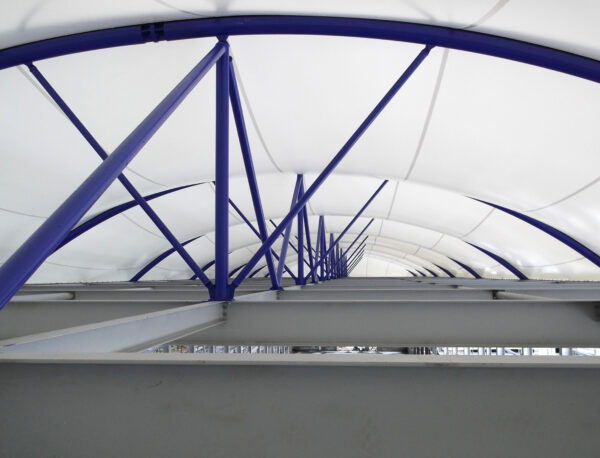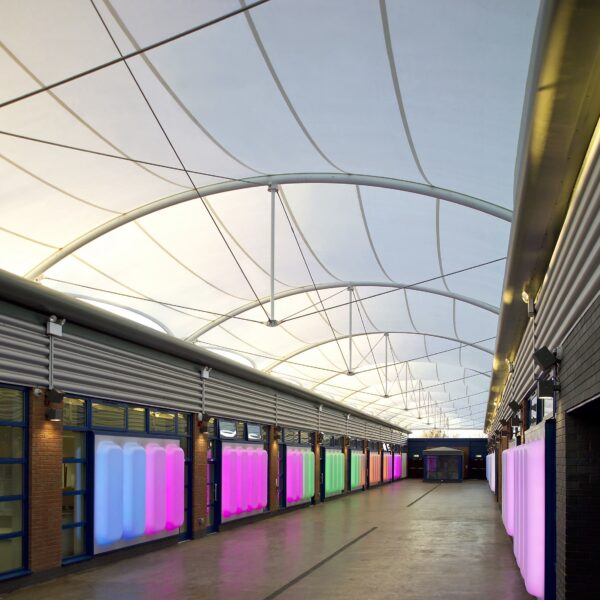 Beaufort School Roof Structure