Large Temporary Building Fabric Roof Structure
The project brief was to supply a tensile roof structure and fabric walling which could incorporate doors and see through panels to form this large temporary building in Miami, Florida.
Using fabric for the roof and walls provided diffused lighting and a soft ambience to create the desired environment in which the client could hold a Victoria's Secret fashion show. The fabric panels proved to be a great architectural solution, catering for all the client's needs in a short time frame.
Similar Projects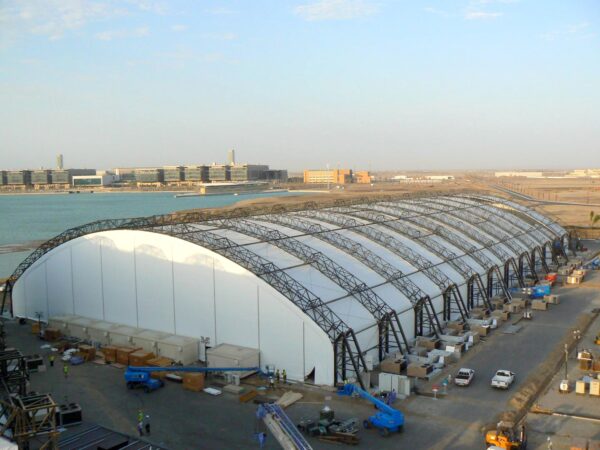 KAUST – Tensile Fabric Pavilion Structure