Client
Michel and Alain Roux
Architect
CPL Architecture
Contractor
Chase Construction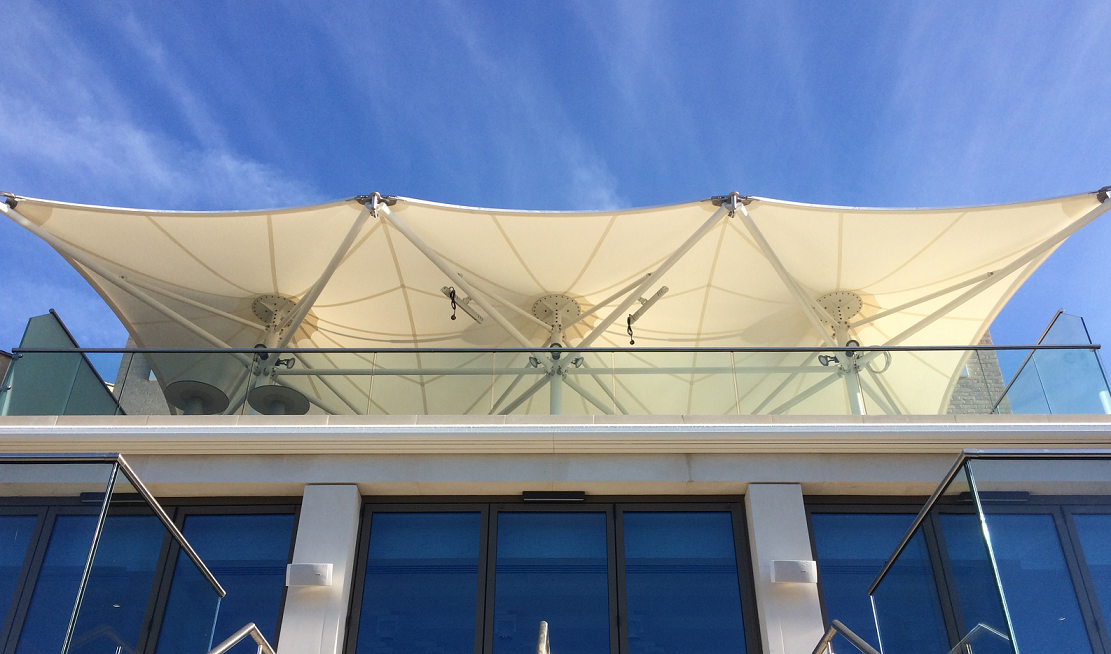 Triple Conical Canopy & Motorised Awning
We were asked to provide three different types of canopies for this riverside project which is on the site of the former infamous Skindles Hotel. An adapted canopy from our 'off the peg' range was used to provide a dramatic entrance feature for the new chic Thameside brasserie.
The river facing rear terrace required a distinctive bespoke solution to protect the diners come rain or shine. This was achieved with a triple conic with internal rainwater drainage and a structural gutter for maintenance access.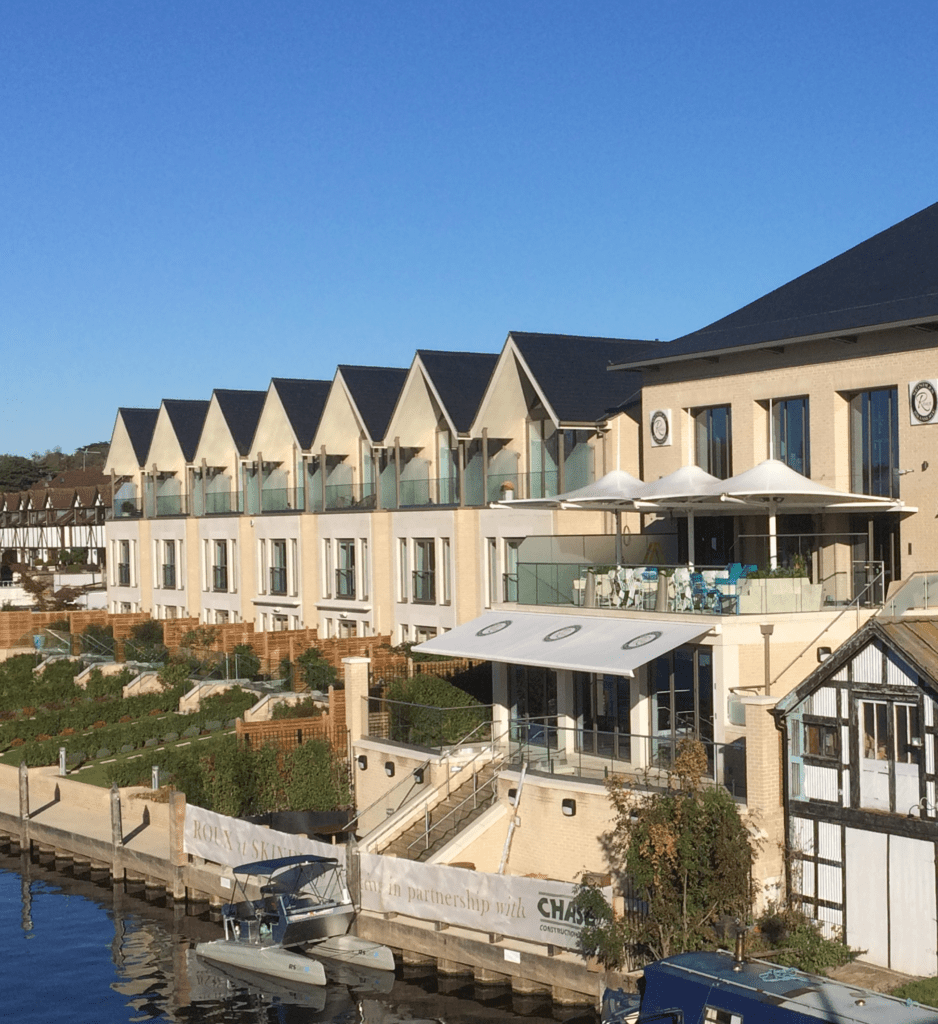 Finally to complete the look at this enviable waterfront spot we supplied the lower terrace with a 9.9m long folding arm motorised awning complete with printed Roux logos.