Architect
Weedon Architects
Contractor
Wates Smart Space
Fabric
Stainless Steel Knit Mesh
Product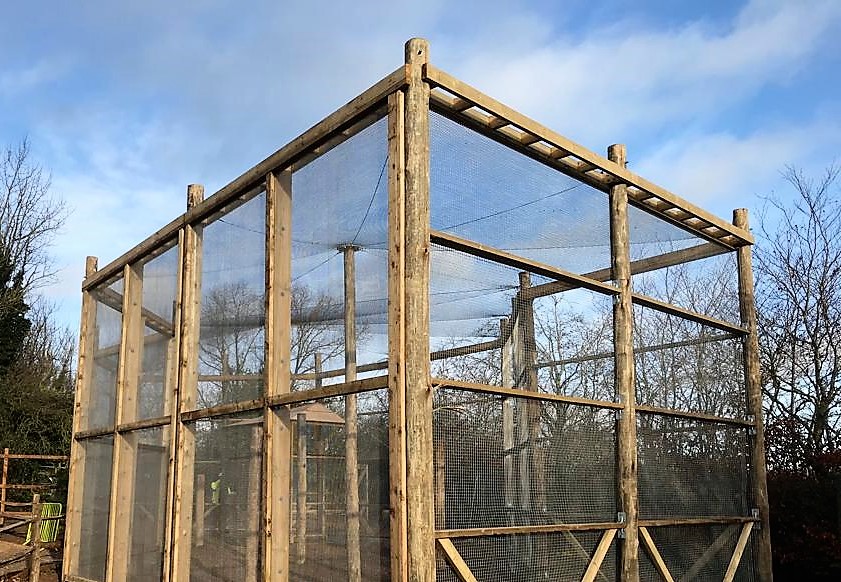 Stainless Steel Knit Mesh – Owl Enclosure
Located in the heart of England at Twycross Zoo, The Gruffalo Discovery Land has been developed in partnership with brand managers Magic Light Pictures and is inspired by the best-selling picture book The Gruffalo written by Julia Donaldson and illustrated by Axel Scheffler. The aim of the four-acre experience is to educate and inspire the next generation about conservation – something that is critical to the future of many species as well as the planet.
Wates Smart Space working with Twycross Zoo approached us to help them develop a scheme for a new replacement Owl Aviary at the zoo. With a recent increase in avian flu at the time, the zoo were concerned about cross contamination with other smaller native wild birds.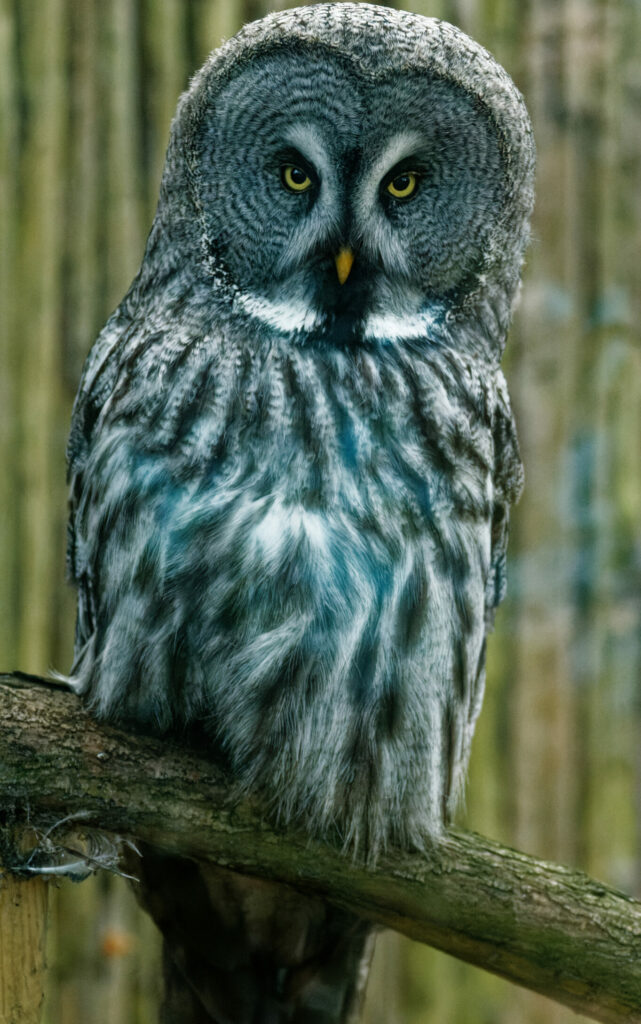 Our Solution
We worked with the team at Wates to identify a more suitable finer mesh that would prevent other birds from entering the enclosure, and significantly reduce the risk of transmission.
We designed, engineered and erected the timber frames, stainless steel knit mesh, keepers vestibules, owl boxes and two gates as part of the project.
The Results
The result is a more robust owl enclosure that helps prevent risk of cross contamination whilst still maximizing habitat space and animal welfare.
The Gruffalo Discovery Land at Twycross Zoo is open from Saturday 9th April 2022. To buy tickets, go to www.twycrosszoo.org/the-gruffalo-discovery-land
Similar Projects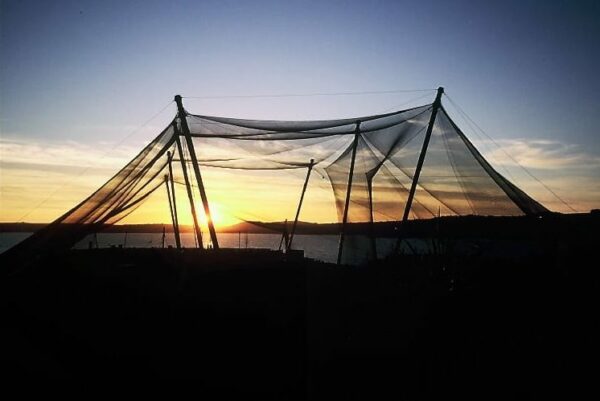 Living Coasts – Paignton Zoo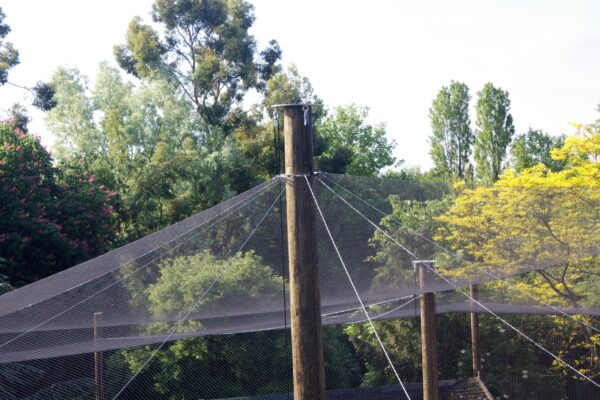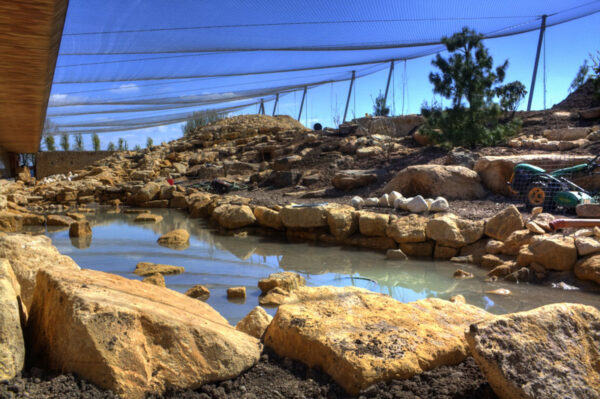 Tywcross Zoo – Snow Leopard Enclosure
Related Articles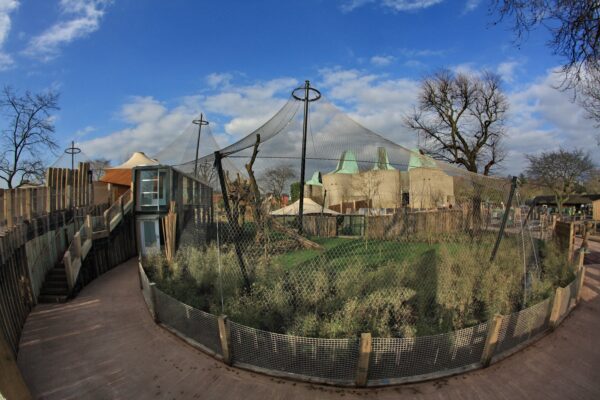 How the Right Mesh Enclosures Can Improve Animal Welfare at the Zoo
For our clients who run and manage zoos, animal welfare is their top priority. Most zoos exist as an opportunity not just for the public…
Architect
Alan Newton Associates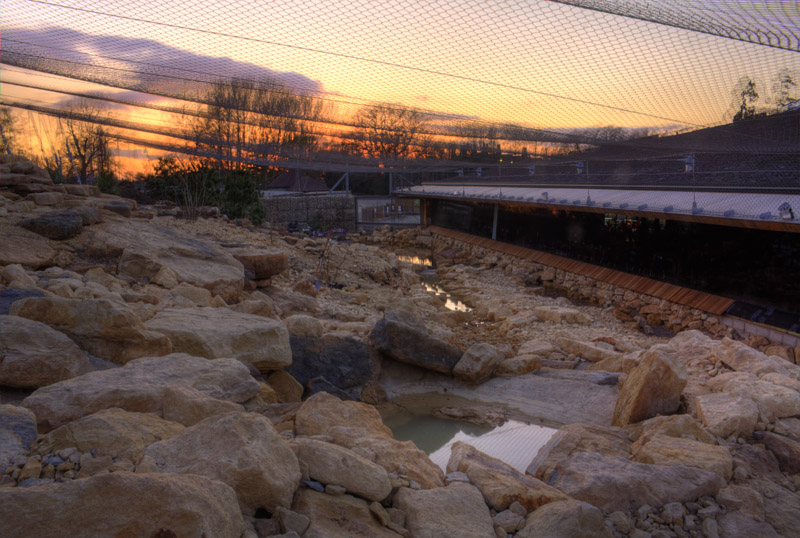 Project Outline
As part of their recent extensive renovations, Twycross Zoo wished to create a new focal point to the zoos entrance. To this end they commissioned a new visitor centre comprising a café, bar, gift shop and two new exhibits, one displaying their world renowned collection of wading birds and the other a flagship enclosure displaying the brand new snow leopard collection. Base were involved in the design and installation of this snow leopard enclosure.
Solution
The snow leopard enclosure faces onto the new visitor centre and is formed from galvanized steel perimeter posts and tie rods, supported by stainless steel cables and netting, keeping the people of Leicestershire safe from the snow leopards, and vice versa.
Results
The snow leopards of Twycross zoo settled into their enclosure quickly and comfortably while visitors can enjoy the beautiful animals safely.
Similar Projects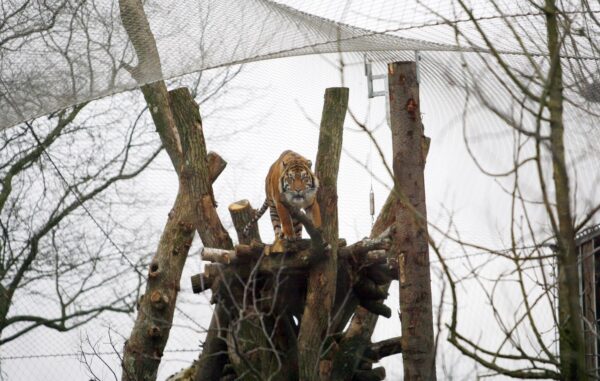 London Zoo Tiger Enclosure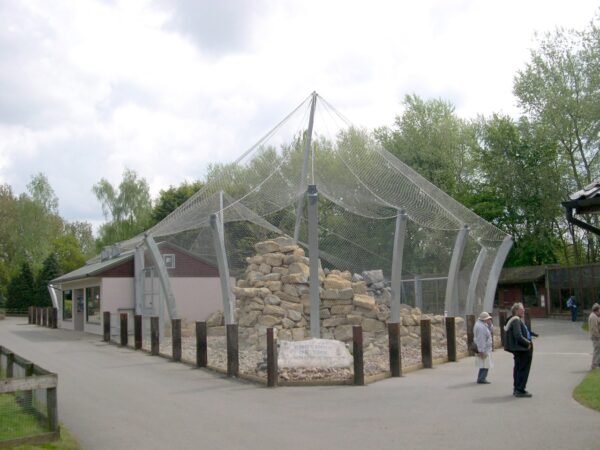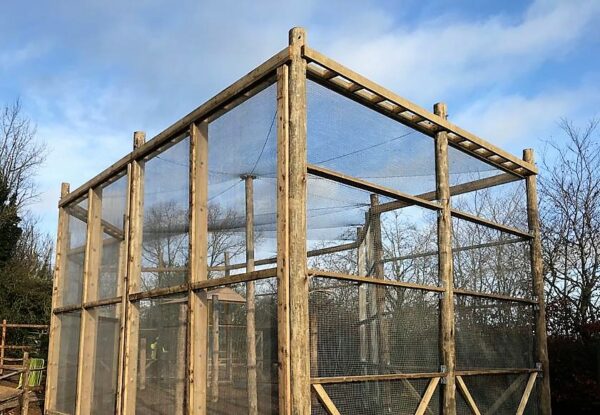 Relevant Articles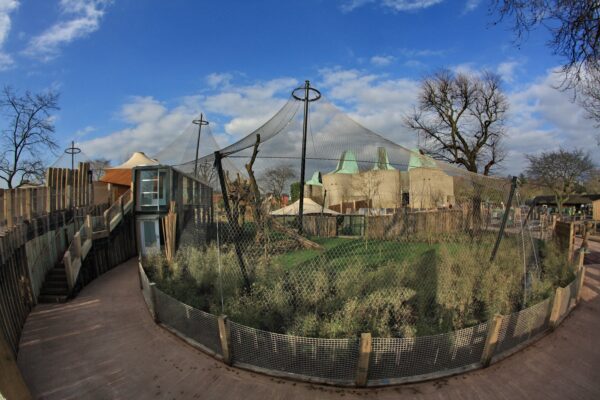 How the Right Mesh Enclosures Can Improve Animal Welfare at the Zoo
For our clients who run and manage zoos, animal welfare is their top priority. Most zoos exist as an opportunity not just for the public…