Client
Winvic Construction Ltd
Fabric
Mehler TF400 Silver, PES with PVDF Coating
Product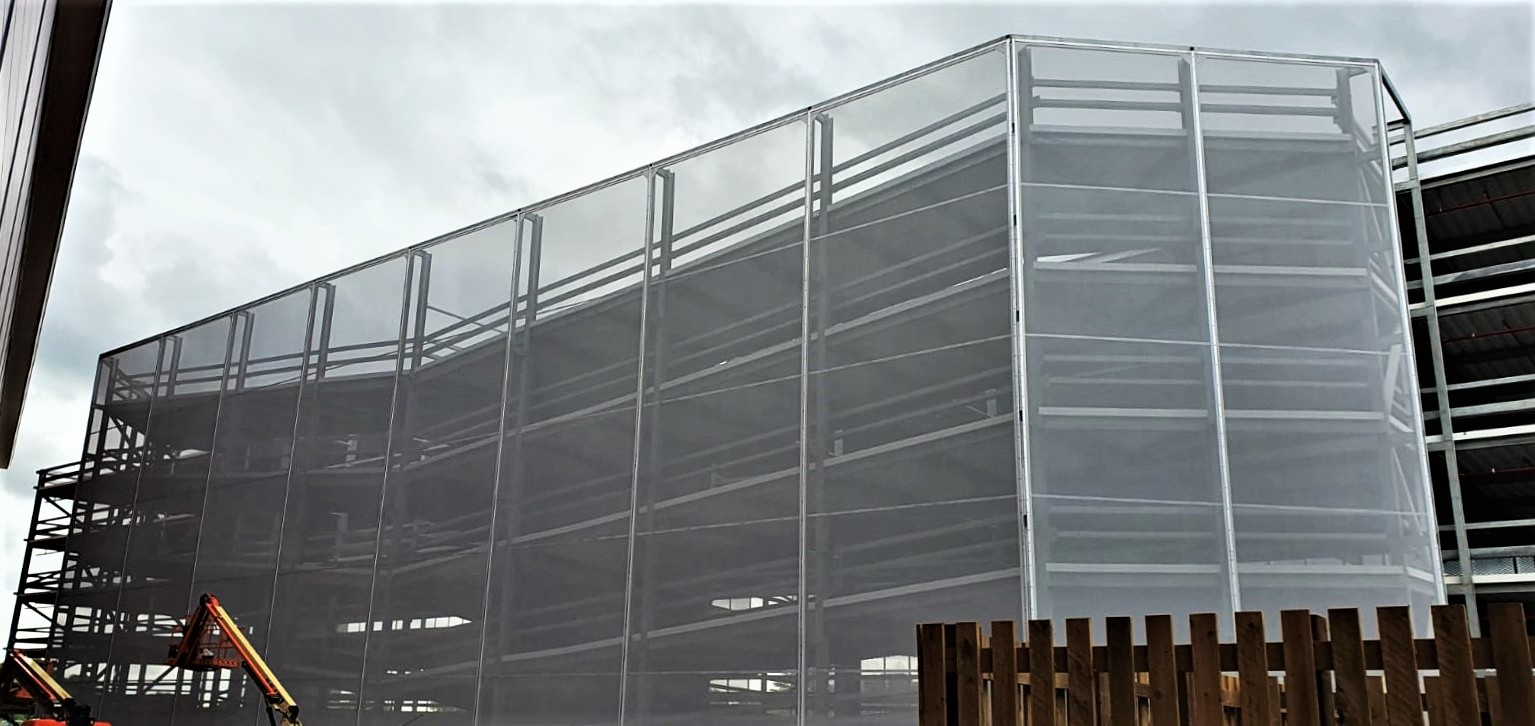 Multi Storey Car Park Mesh Cladding
As part of the ICON development to expand the logistics park at Manchester Airport to make it one of the largest in Europe, we were approached by Winvic Construction to develop a mesh cladding scheme for the five storey car park being built to supplement the new warehouse and offices of Plot 1.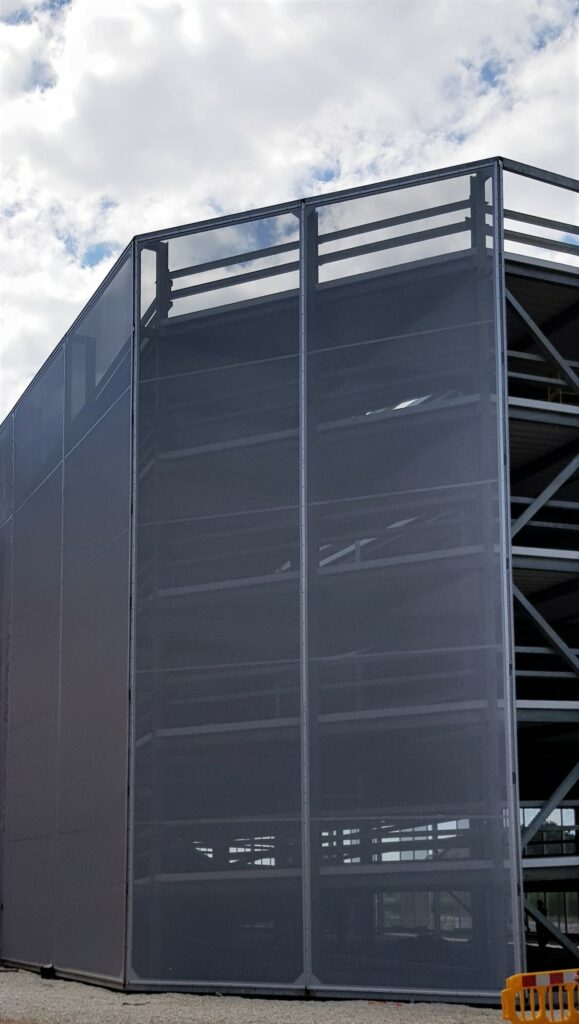 Our Solution
Our solution involved a fabric mesh cladding system comprising of 14no. panels with its supporting aluminium extrusion interface that would fit to the steel frame of the multi storey car park.
The Results
The 960m² fabric mesh cladding offers greater protection from the elements and busy urban environment, extending the lifespan of the building as well as providing additional weather protection for the carpark users.
Similar Projects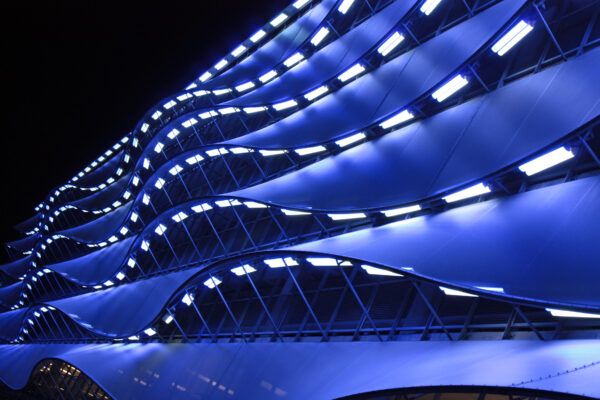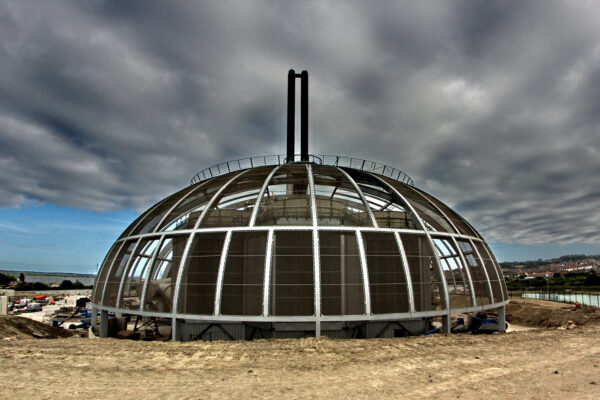 Newhaven Energy Recovery Facility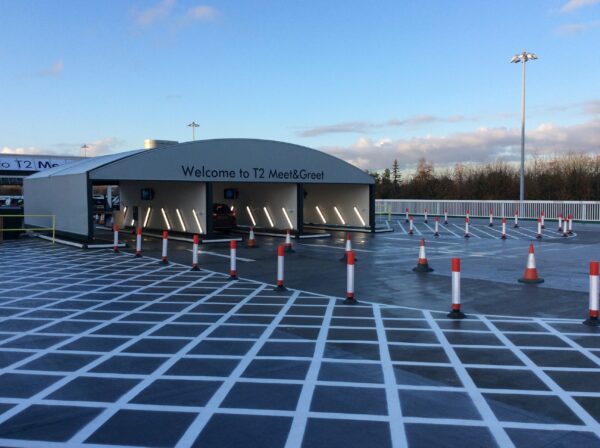 Manchester Airport – Valet Parking Canopy
Related Articles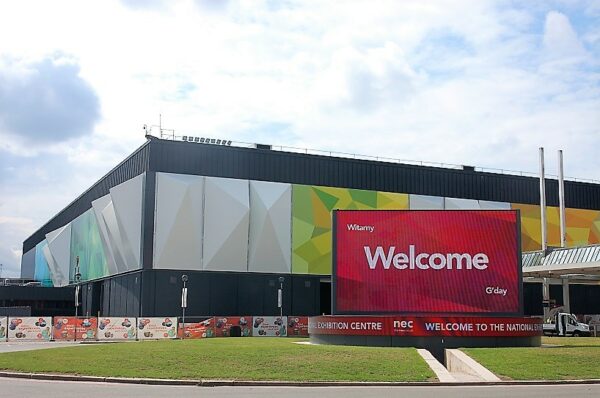 Base Structures gives the NEC a spectacular new look
As part of an exciting £4.5 million transformation of Birmingham's NEC, Base Structures has installed a stunning fabric façade to the exterior of Halls 1…