Contractor
John Sisk & Sons Ltd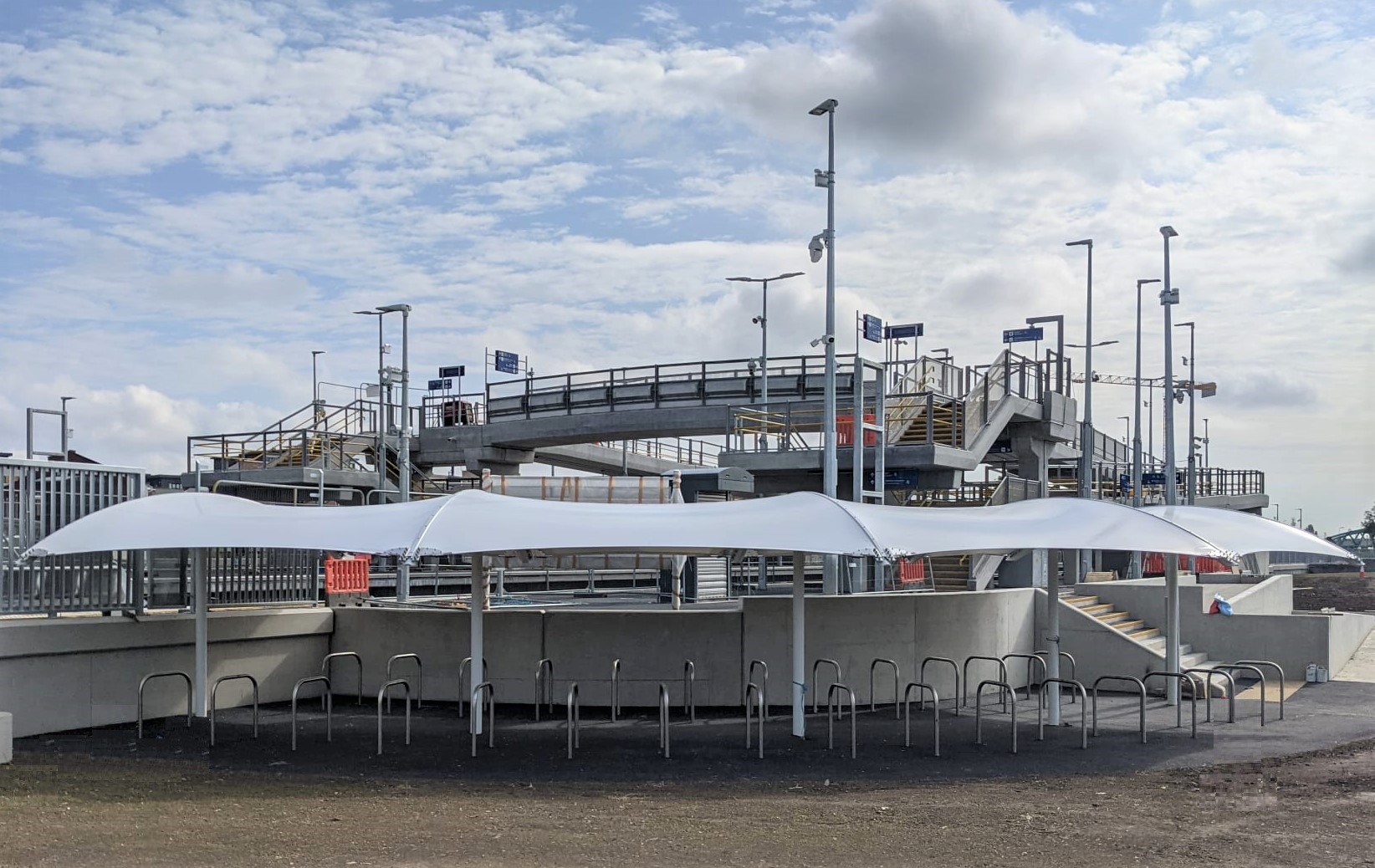 Bike Shelters Canopies
The team at John Sisk & Sons working on the newly built Pelletstown Railway Station, approached us to help them with a triple canopy scheme that would provide ample bicycle shelter space for the commuters and travellers and allow greener use of public transport.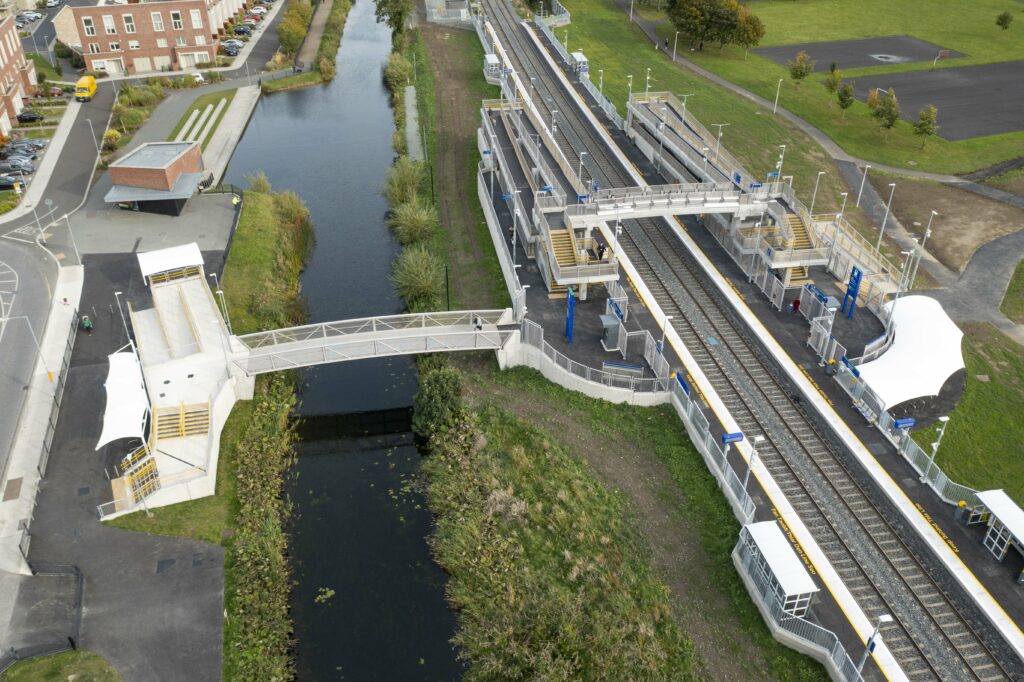 Our Solution
We created a bespoke design for each of the three canopies. The steelwork frames were manufactured in the UK and installed by SISK. The PVC fabric membranes and associated fixings and fittings were installed by Base Structures.
Along with the logistical challenges of travel restrictions between UK and Ireland at that time, summer 2021 during the Covid-19 Pandemic, we also had the challenges of working next to a live railway line into our safety procedures.
The Result
The end result is an attractive suite of highly functional fabric canopies that will improve the travelling experience for travellers and make it more practical and environmentally friendly for people to travel to the station by bicycle.
Similar Projects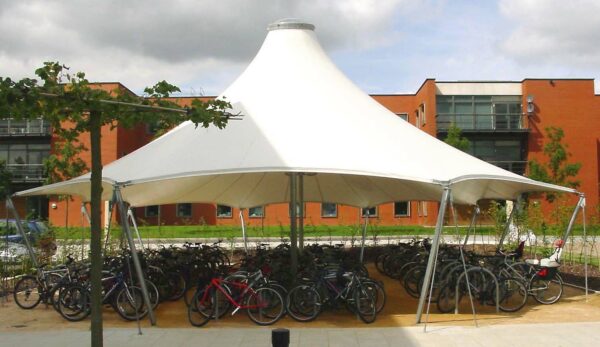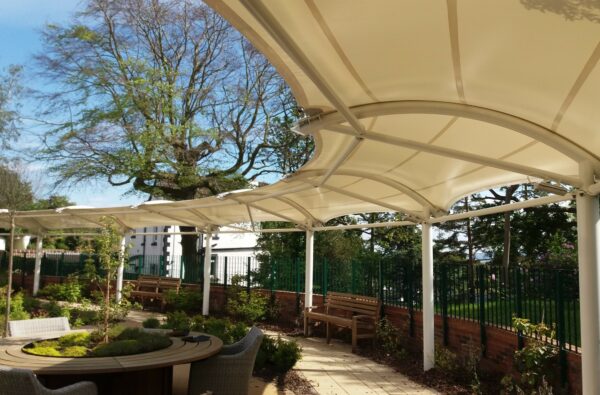 Trepassey Residential Care Home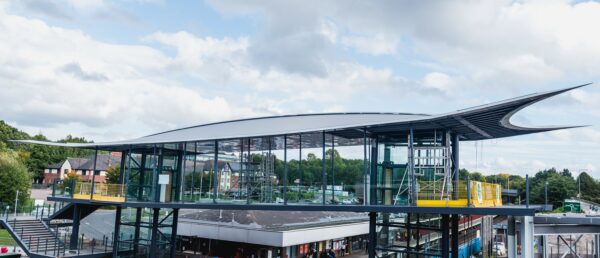 Telford Railway Footbridge
Related Articles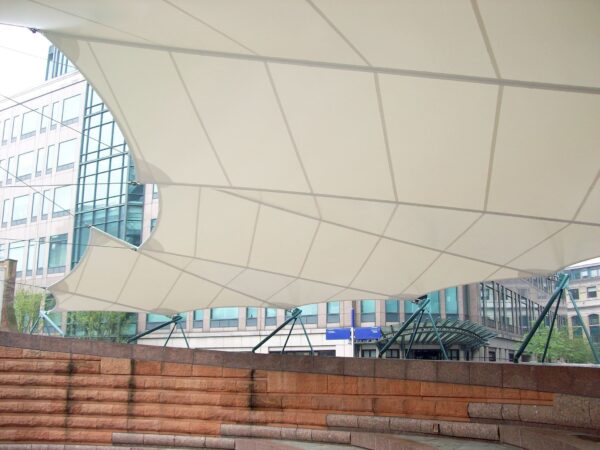 How we achieve zero fabric waste on projects
One of our key environmental objectives is zero waste to landfill. When working on the early stages of a fabric structure, this is a key…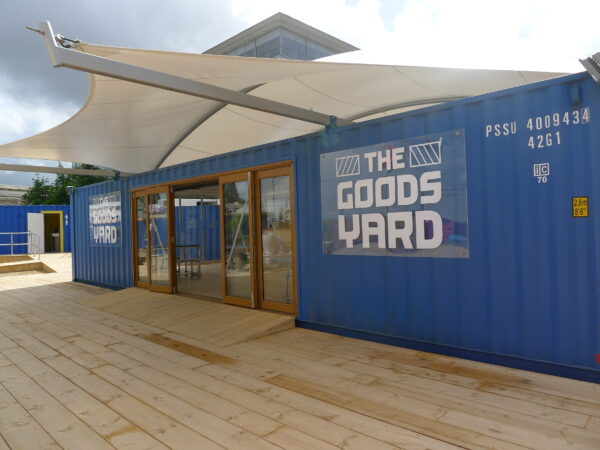 The Future of Fabric Architecture: A Blueprint for a Better World?
There is no doubt that many of the changes our communities have had to make around Coronavirus restrictions are staying put for a while yet.…