Client
Old Park Primary School
Architect
BBLB Architects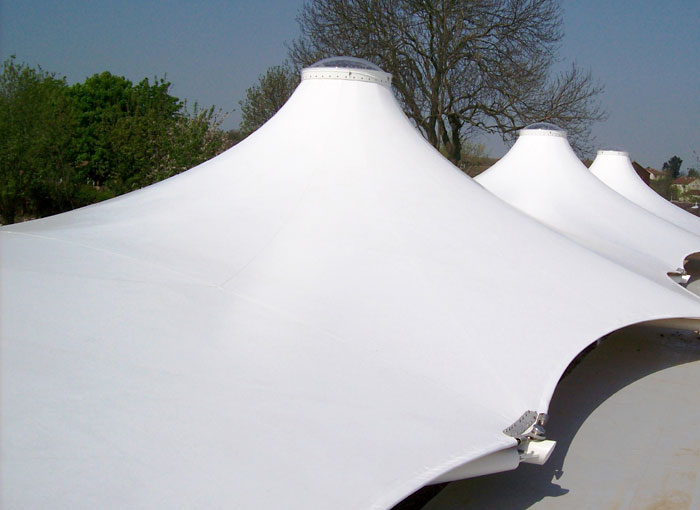 Multi-Conic Walkway
Sitting at the heart of Malinslee, Telford, The Old Park Centre is at the heart of the community. A regeneration project in 2008 aimed to act as a catalyst to lift a deprived area of Telford into a blossoming community hub. Part of this project resulted in the amalgamation of two existing schools into the newly formed Old Park Primary School. This new school had been carefully designed by BBLB Architects to accomodate 450 pupils in as stimulating an environment as possible. The external areas of the school were of great importance to the overall design and redevelopment initiative and this attractive membrane canopy plays a key role.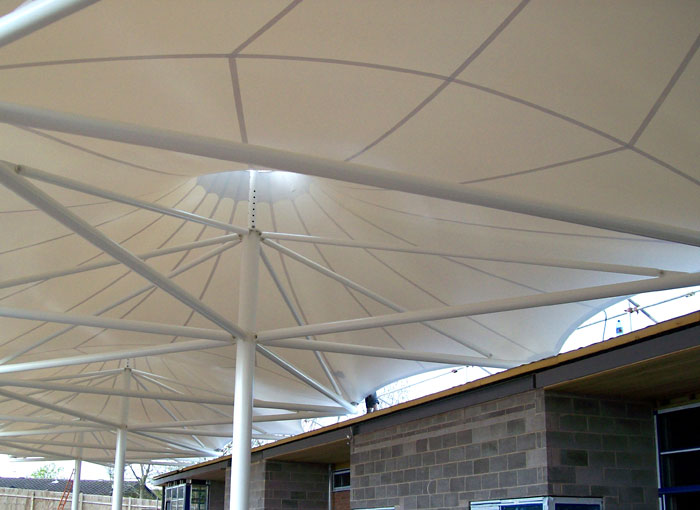 Our Solution
A multi-conic walkway to provide protection from the elements and allow year round use of the outside environment by the children. The perspex domes at the top of each cone allow increased light levels under the canopy in dull weather whilst the membrane shelters the pupils from both sun and rain.
Results
The entire quadruple cone was manufactured and lifted into place in one piece and will enable enjoyable outdoor playtimes for a long time to come!
Similar Projects
Fynshav Entrance Canopies