Architectural Multi-Cone Canopy Structure
Working directly for the client, Base Structures were asked to replace the existing multi-cone tensile structure which was damaged during a severe local weather event.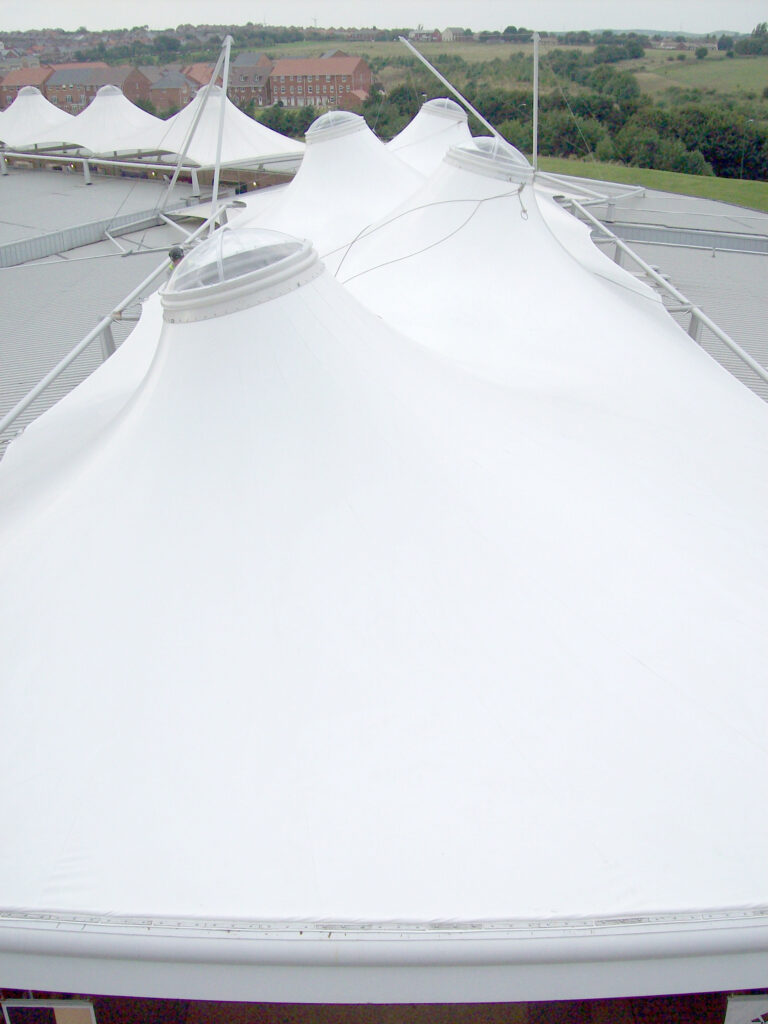 Our Solution
Our design department replicated the original architectural design for the tensile fabric and changed some of the detailing to ensure it would no longer be liable to damage.Our installation team spent two weeks on site, de-rigging the old and then reinstalling the new canopy. During this period we successfully managed the interface with the public so that as little inconvenience as possible was encountered by public and shop keepers alike.
Results
A visually stunning and practical, weather tight canopy structure that adds to the sophistication that is Dalton Park.