Roof and Wall Tensile Fabric Structures
A new sports complex situated in Fynshav, Denmark wanted to add interest to their roof through seven PVC triple conic roof structures, each measuring from 4.5m x 5m to 7m x 7.5m. Each of these were to consist of a traditional upright multi-conic canopy with a mirrored inverted multi-conic hanging from the underside so that the wow-factor would continue into the entrance lobby.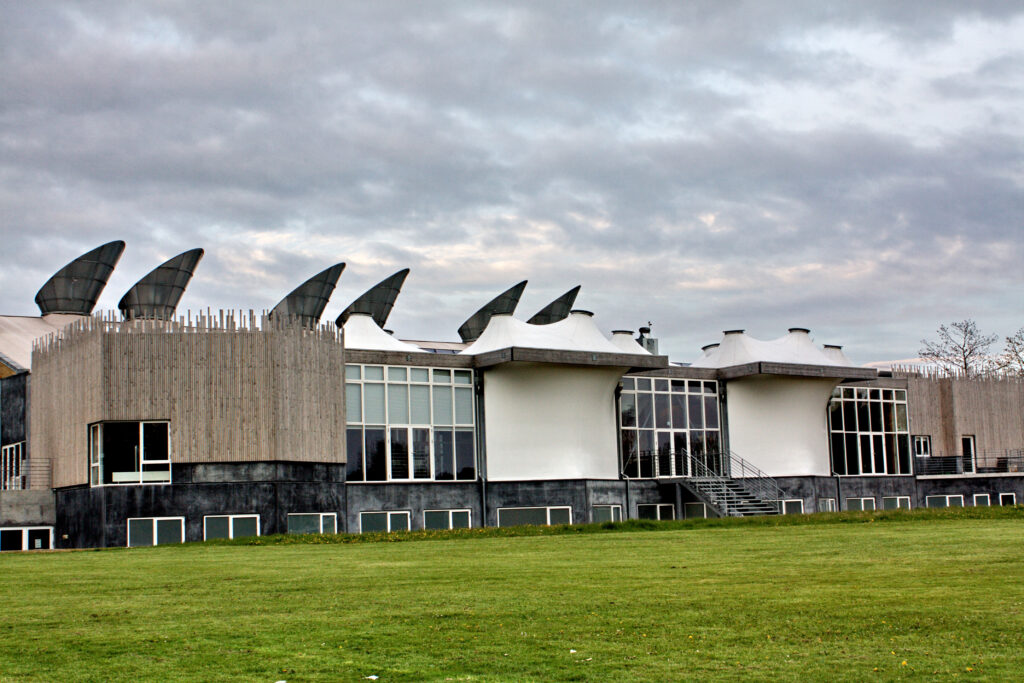 Our Solution
The innovative forms consist of a series of multi-conic membranes whose head-rings are spread apart by flying struts. Reinforced circular openings in the membrane reveal the engineered cable system that suspends the telescoping masts that brace the structure. Tensioning of the two opposing skins was achieved through use of the cable suspended masts linking between the mirrored headrings. Achieving a correctly balanced load between inner and outer cones is the only way to ensure the perfect wrinkle-free appearance of both membranes.
Results
The hyperbolic fabric wall panels fill the void between the conic roofing structures and the timber walls of the building, providing enhanced natural lighting inside the entrance hall to the school's sports complex. All installation of the steelwork and fabric was undertaken by our in-house installation team who were on-site in Denmark for just four weeks.